Imagine desert-like dunes a few hours (and by a few I mean five to six hours by bus) away from Ho Chi Minh City! When one thinks of sand dunes, normally Africa or the Middle East come to mind, but you can still get the same thrills and spills in Vietnam – by riding the sand dunes of Mui Ne to be precise.
Mui Ne was once a small fishing village, but it has bloomed into a bit of a tourist town. Actually known for its long, palm-lined beach, it's a popular weekend getaway from hi Chi Minh city. The beach, although not as picture-perfect as you might find elsewhere, offers many water activities like kitesurfing, surfing, and stand-up paddleboarding.
Now, the resort town is known for something else – the dunes. The White Sand Dunes, known as Bau Trang or White Lake by the locals, are larger and best to visit during sunrise. The Red Sand Dunes are smaller but make for better pictures, especially around sunset. The Red Sand Dunes are easier to reach than the White Sand Dunes as well, being located next to the main coastal road that runs out of Mui Ne while the White Sand Dunes are about 30 kilometres from Mui Ne's tourist strip.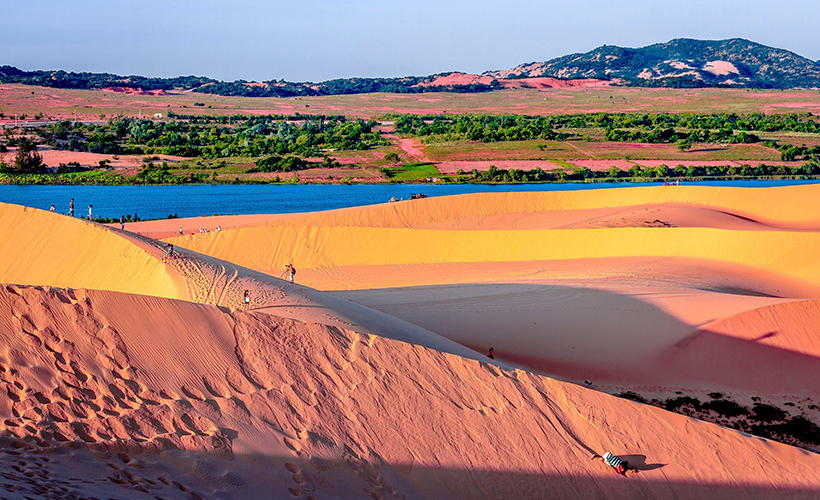 The dunes are constantly changing thanks to the wind. During the early morning hours, you can see them virtually undisturbed, with no tracks or footprints. The White Dunes create the impression of a vast stretch of soft, rolling hills, while the Red Dunes is a striking rusty hue that changes with the light.
Many hotels in the area offer tours to the dunes, especially during sunrise or sunset. It is generally quieter during sunrise, and a bit cooler as the sand absorbs the heat from the sun during the day. To miss the crowds, opt for a private tour and head to the dunes an hour after sunrise or an hour before sunset.
---
Located just 50km away from the seacoast, Ho Chi Minh City is an ideal place to stay at if you're looking to make frequent day trips to the beach:
---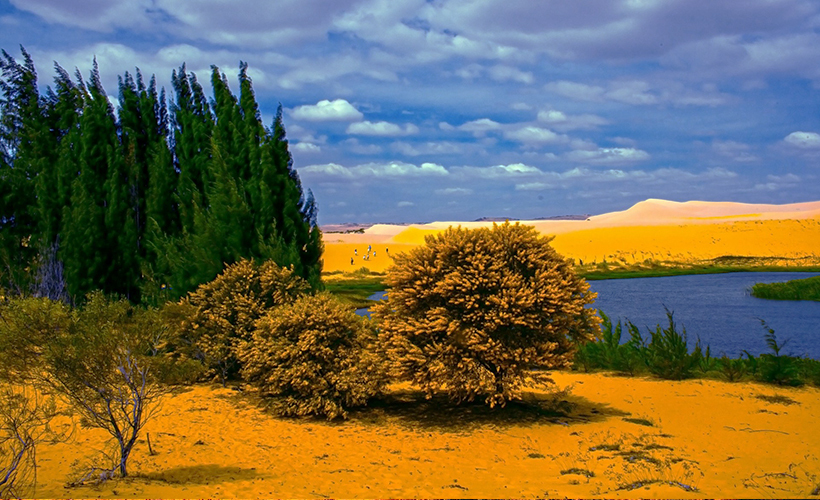 While at the dunes, there are still areas where you can wander away from the crowds, just remember to take water along. There are a few stalls that sell food and drinks, but they are located closer to where the crowds congregate.
On sunrise visits, there are vehicles that can take you to the best viewpoints. You can also reach these places by foot, which will give you the opportunity to connect and experience these natural wonders more fully.
You can also rent a plastic board from one of the locals to use as a slide or sandboard to slide down the dune. Just make sure that you agree on the price beforehand to avoid the need to haggle when you are tired, hot, and sweaty. For a completely different experience, you can go on a hot air balloon ride over the sand dunes. In fact, this is the only place in Vietnam that offers balloon rides.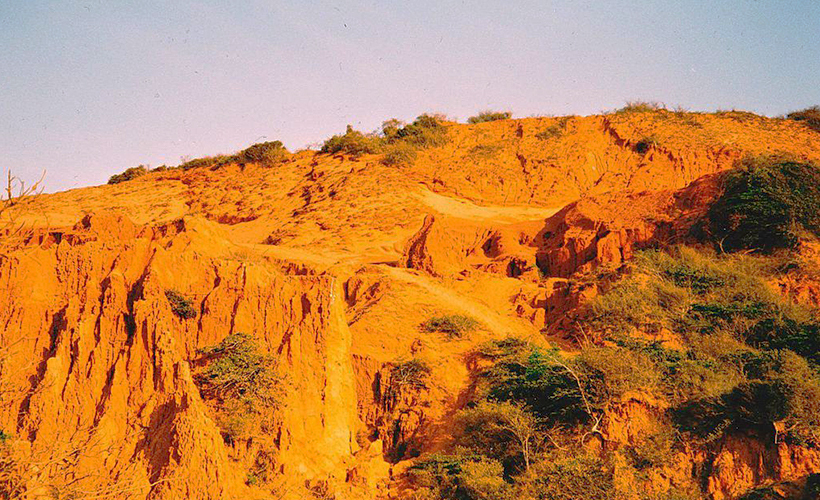 Some might even suggest booking a private tour instead of joining a group if you want to visit the dunes during sunrise or sunset. By doing this, you give yourself a lot more flexibility on where and when you go. The tour usually stops at a nearby fishing village and Fairy Springs (an ankle-deep stream) along the way and it's much nicer to enjoy these places on your own time instead of feeling rushed or sitting around waiting for other people. It's also possible to rent a motorcycle and make your own way to the dunes.
The Red and White Sand Dunes of Vietnam are a unique experience. Especially because you get to witness and explore these ever-changing natural wonders in Asia. Then, for some respite, you can always cap off your adventures in Mui Ne by spending a few days on the beach.
Get all the latest travel stories from Zafigo. Follow us on Facebook, Twitter, and Instagram.