Vietnam is not only a seriously beautiful country, it's also home to some of the best food in the world. Most people instantly think of phở (that delicious noodle soup) or cha gio (those crispy lightly fried spring rolls) but there's a lot more to Vietnamese cuisine than that. For a first time visitor, the options can be endless and overwhelming, so here are a few must-eat dishes!
Hanoi
Bún chà
While it is served all over the country in some form, Hanoi is where it originally hails from. Vermicelli rice noodles are served up with a cold sweet and sour broth (think strong fish sauce flavours). Simply add in some of the grilled pork and fresh herbs served alongside it, dip your noodles in and enjoy!
Try it at: Bún Chà Dac Kim, 1 Hang Manh, Hanoi
Bánh cuốn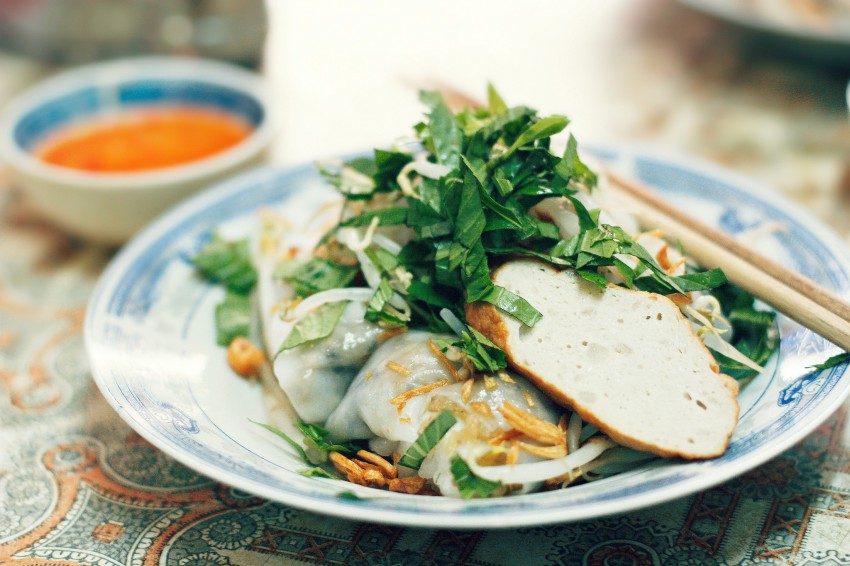 Traditionally Northern Vietnamese, this is a simple dish of mushrooms, shallots and pork rolled in thick strips of steamed rice noodles and topped with crispy deep fried shallots. It's served with fresh herbs and fish sauce to dip in.
Try it at: Bánh Cuốn Quang An, 71 Hàng Bồ, Quận Hoàn Kiếm
Hoi An
White rose dumplings
Typical of Hoi An, they're steamed pork and prawn dumplings fashioned into the shape of little roses. Because why not? They come topped with a liberal dose of deep fried garlic and shallots, with a sweet and spicy dipping sauce. It's both yummy and pretty!
Try it at: Sakura Restaurant, 119-121 Nguyễn Thái Học, Minh An
Cao lau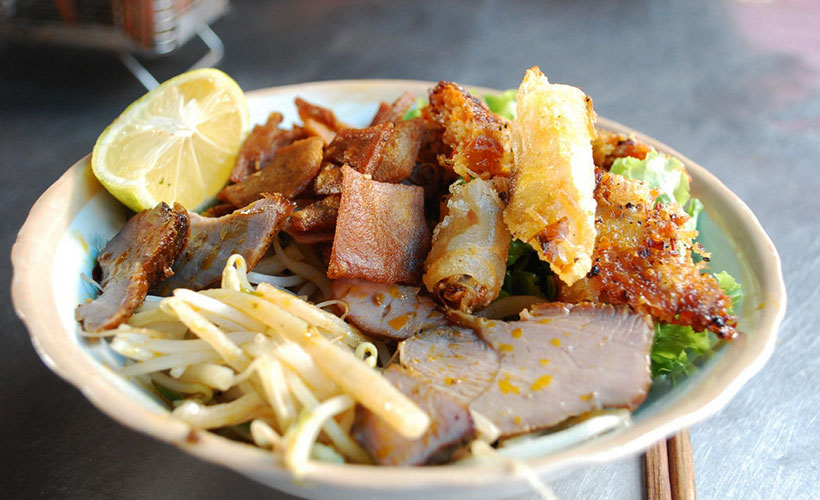 Cao lau's origins are shrouded in mystery, but wherever it originated from, you'll now only find it in Hoi An. A perfect mix of chewy noodles, broth (the recipe for which varies from family to family), pork, fresh herbs and some crunchy, deep fried pieces of noodle on top.
Try it at: Miss Ly Cafe 22, 22 Nguyen Hue St
Bánh xèo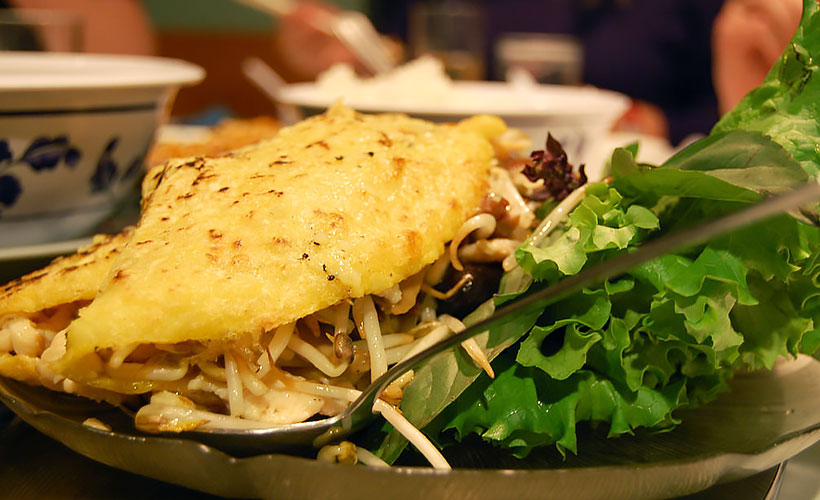 One of my favourites, it's a savoury pancake made from rice flour and turmeric (to give it that yellow tinge). They're fried in oil until crispy, then usually filled with bean sprouts, pork and shrimp. Different versions are served all over the country – some are thin, others thick; some are served on their own, others with piles of green herbs and rice paper to wrap slices of the pancake in. Whatever shape or form, they're all delicious!
Try it at: a street vendor cart
Ho Chi Minh
Sticky rice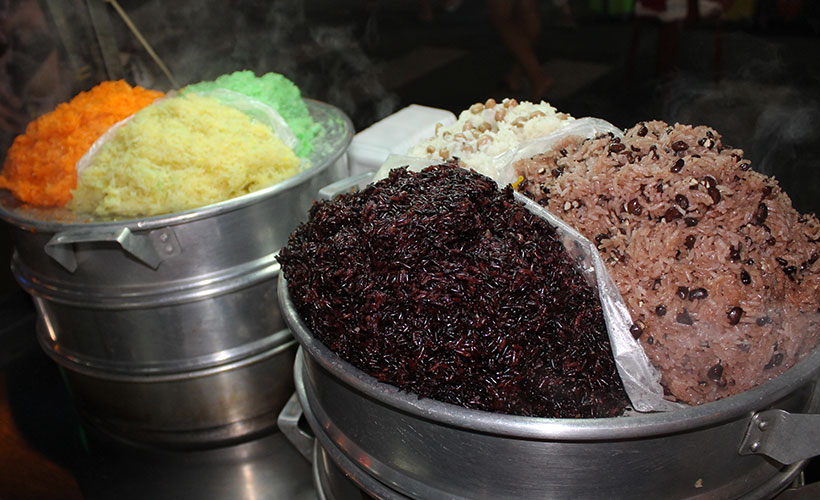 There are more varieties than I can count, but the surprisingly delicious ones to look out for are those studded with black beans, mung beans and peanuts. Topped with some creamy coconut milk or condensed milk, it's the perfect late night snack!
Try it at: the Bến Thành Market
Bánh mì
The king of sandwiches, you'll find these all over the country. They're made with a Vietnamese French baguette (combination of wheat and rice flour), slathered with pork liver pâté, then filled with cucumber, pickled carrot, coriander, grilled or roast pork, and a few slices of fresh chili, before being dressed with a splash of fish sauce.
Try it at: a street vendor cart!
Get all the latest travel stories from Zafigo. Follow us on Facebook, Twitter, and Instagram.