Incredible India is home to all types of natural beauties that include snow-capped mountains, deserts, salt marshes, pristine beaches, gorgeous lakes, picturesque valleys, lush forests, and mangroves. It's one of the few countries in the world where you can experience all forms of geographical terrains. While some places are simply there to wow you with their splendour, others arrest your attention with wonder, romance, and amazement.
One of the most sought-after travel destinations in India is Sikkim. Being a paradise of nature, Sikkim draws many international and national tourists throughout the year. The mountainous caverns, the rich culture, heritage, and local food offers visitors the chance to discover something unique and different. Here are eight places you must visit when in Sikkim: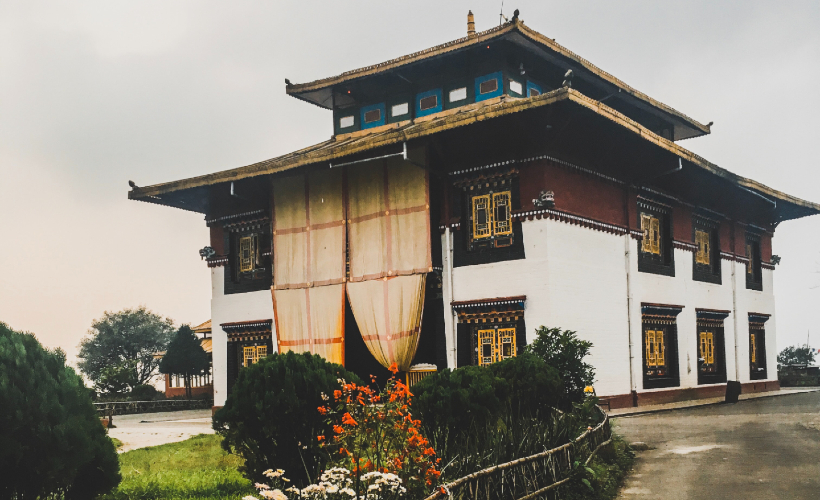 1. Gangtok
Gangtok is the capital of Sikkim. The city has a plethora of popular sites worth visiting, and thanks to its connectivity, you can use it as the base of Sikkim-wide sightseeing tours and treks. It has incredible hotels, a buzzing nightlife, and great food alongside plenty of shopping options. Gangtok is also a pretty place, standing on a ridge 5,500 feet high, and remains in the sheath of clouds at times.
You can do many things on your visit in Gangtok. You can soak in the beauty of the ropeway running from Tashiling to Deorali then to Gangtok town, and the surrounding valleys. If the season is right, you can walk to Ridge Park to see flower shows in full glory. Gangtok will offer you mountain views and is a spiritual destination.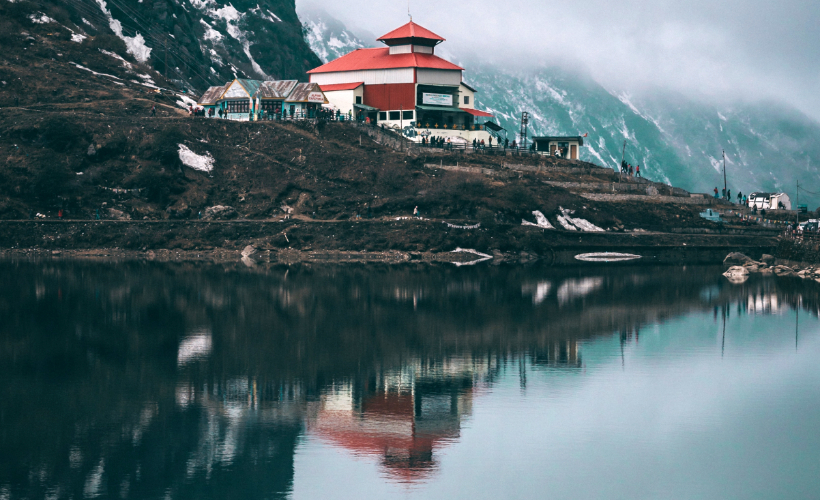 2. Nathu La Pass, Baba Mandir, and Tsomgo Lake
A day visit in Gangtok to Nathu La Pass, Baba Mandir, and Tsomgo Lake is one of the highlights of a visit to Sikkim. They are, however, protected areas, so you will require a permit before visiting them.
Tsomgo Lake is 40 kilometres from Gangtok and is the highest one in Sikkim. So elevated, in fact, that its source of water is melted snow from the nearby mountains. Many exotic species of birds like Brahminy ducks live at this lake while there's a small Shiva temple on the lakeshore. You will see wildflowers in the summer around the lake, but it freezes during winter, creating an incredible sight. Consider going on a yak ride around the lake.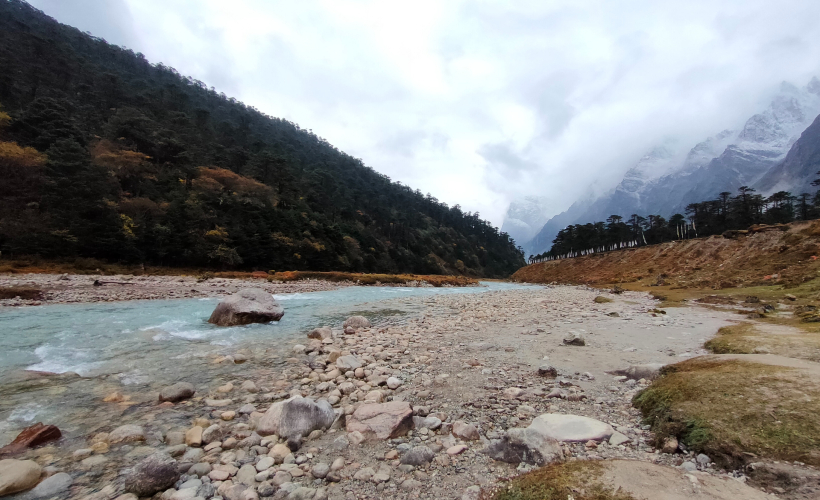 3. Zero Point, Lachung, and Yumthang Valley
Lachung is a mountain town 118 kilometres from Gangtok and a popular destination in Sikkim. Along with Yumthang, Lachung receives many tourists, with most of them headed to Zero Point. All these places have incredible flora and are comparable to Switzerland because of their natural beauty. Although a drive away, do also consider visiting some of the area's monasteries and gompas. They make for quire a sight perched against a backdrop of snow-clad mountain peaks.
---
Sikkim is home to some of the most challenging and stunning trekking trails that ardent trekkers simply must explore:
---
4. Yuksom
This historic town is among the best locations to visit in Sikkim. If you want to spend quiet moments in nature, Yuksom is the place to visit. Key attractions here include the Goecha La trek, Norbugang Park, Khangchendzonga National Park, and Kathok Wodsalin Gompa. Yuksom enjoys the honour of being a place of pilgrimage for Buddhists. As a result, you can visit serene and spiritual monasteries and spend time amongst Buddhist monks. Yuksom helps you connect with your inner self and clears your mind of stresses and pains.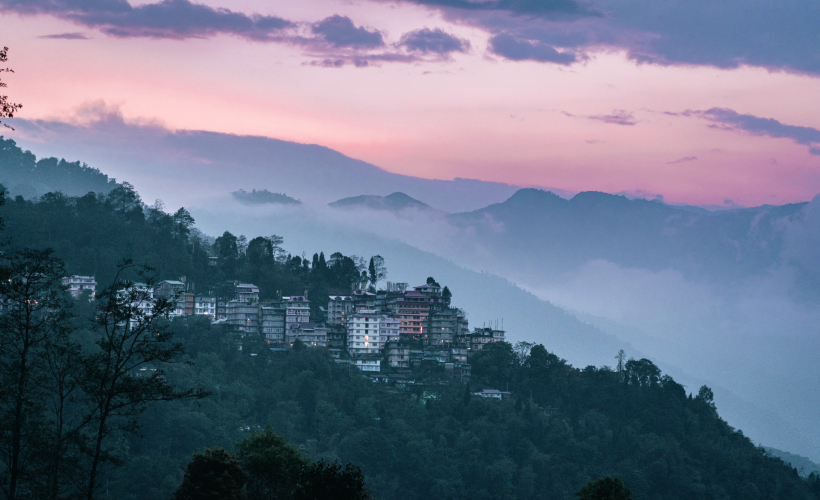 5. Pelling
A tiny and pretty town, Pelling stands at an altitude of 6,800 feet above sea level and gives you lovely mountain views. It's also known for its beautiful monasteries like Sanga Choeling and Pemayangtse – a historic monastery with Buddhist art. on't miss the amazing thangkas in the tiered wooden model of Rinpoche. A visit to Pelling is incomplete without seeing Sangay Falls, Lake Khecheopalri, or touring the Rabdentse Ruins.
6. Gurudongmar Lake
Any visit to Sikkim will be incomplete without visiting one of the highest lakes in the world – Gurudongmar. Situated at an altitude of 5,183 metres, the lake is considered holy and sacred by the local Buddhist population of the region.
If you're a lover of nature and really want to see something that takes your breath away, you should visit Gurudongmar Lake during winter. The freezing water makes it one of the most picturesque sites in the world. The lake is entirely fed by glacier water and is part of the Tibetan Plateau. While you might not find fancy hotels and resorts here, there are charming and cosy homestays being rented out by the valley's locals.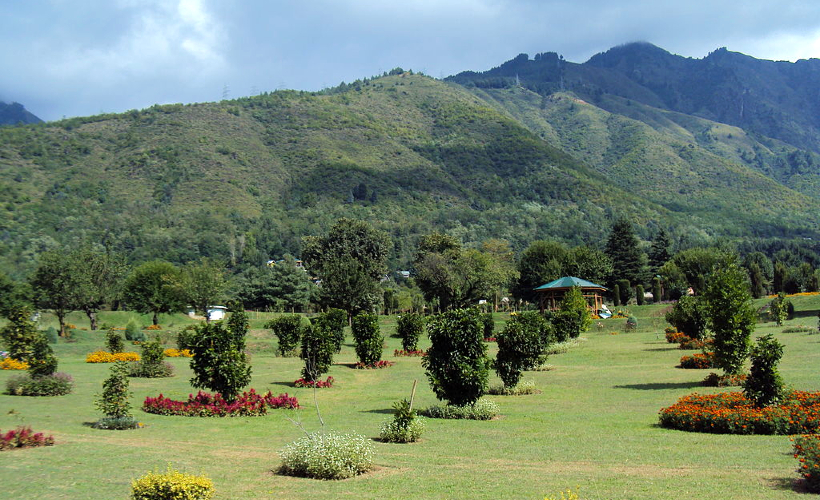 7. Jawaharlal Nehru Tropical Botanic Garden and Research Institute
Located close to another great tourist destination, the Rumket Monastery, the Jawaharlal Nehru Tropical Botanic Garden and Research Institute boasts of having one of the most extensive collections of rare and exotic species of flowers, plants, and trees in the world.
For those of you who are mesmerised by flowers and trees, this park should be right on top of your travel list. Take in the wide array of colours, smells, and scenic beauty that's sure to leave a lasting impact on you. The best time to visit the park is during the spring season, between March and May, when most of the flowers are blooming in all their glory.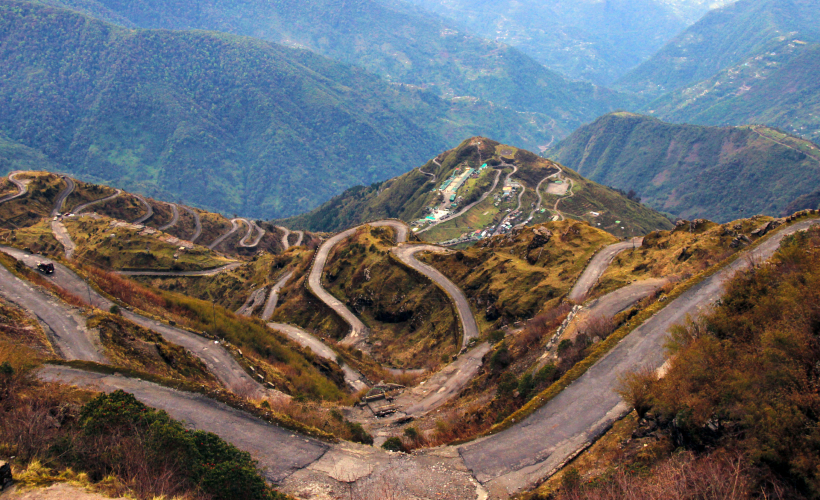 8. Zuluk
I am someone who has always preferred to wander off the beaten track. Places that do not have may tourists appeal to me a lot more. If you're anything like me, you might want to visit Zuluk. Situated at a height of over 10,000 feet, Zuluk is an idyllic respite for people who want to experience something new and different. Zuluk is part of the ancient Silk Road, steeping it in plenty of history. Another reason why many visit Zuluk is that you can view Mount Kanchenjunga from here.
[zf_post_boxes widget_hide_desc="true" num_post="3″ post_id="23847, 20302, 17010″]
Get all the latest travel stories from Zafigo. Follow us on Facebook, Twitter, and Instagram.