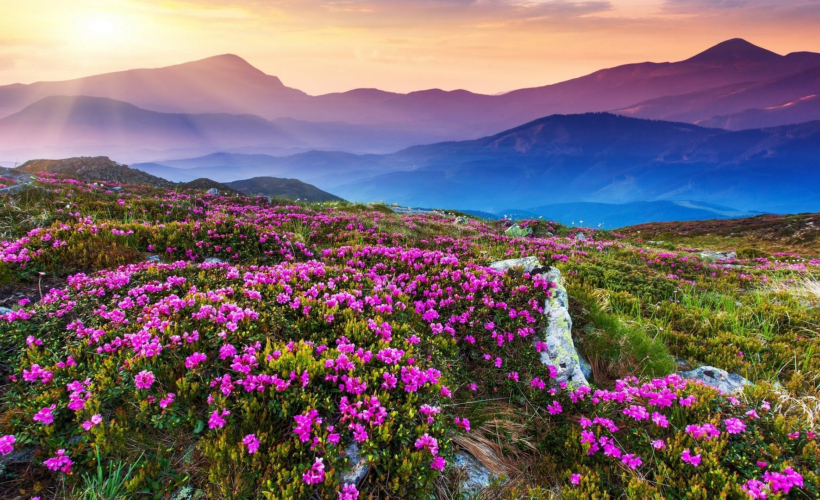 India's monsoon months of June to October guarantee a romance with some of the most stunning views across the country. It's the perfect time to step out, feel grounded, and relax. The thrill of a new terrain, a new adventure, the beauty of darker skies and greener terrestrials is what gets a trekker like me going during the monsoon. Topping my list of preferred treks during the rains is the Valley of Flowers (VoF) in Uttarakhand, a verdant state in Northern India.
A unique natural botanical garden, VoF is popular among travellers who begin their trekking journey in the Himalayas as it encapsulates the joys of Himalayan trekking in about six days. While the season opens up in June, the best time to do the trek is in July and August.
Ideally, you'll want to travel in a group. If you're flying solo, then join one of the many trekking communities or women travel groups, and you'll get to make new friends just like I did. Here's a sneak peek into India's most favourite monsoon trek:
Day 1: Getting to base camp, Govindghat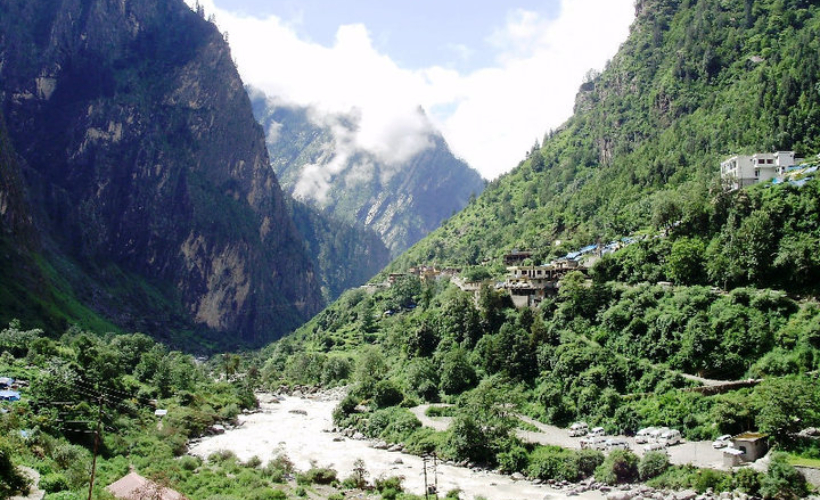 The trek to VoF and Hemkund starts a little beyond Joshimath, at a pilgrim hamlet called Govindghat. Leave Haridwar or Rishikesh early in the morning and travel along River Alakananda on the Badrinath highway. Govindghat is the place to hire a porter or mule if you need one to carry your backpack.
Day 2: Govindghat to Ghangria via Poolna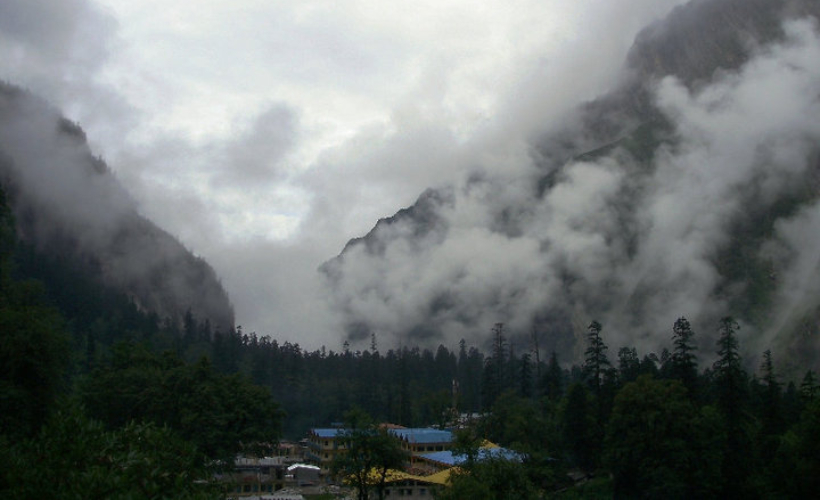 Begin the day with a four-kilometre cab ride to Poolna for the nine-kilometre trek to Ghangaria. This well-defined trail goes all the way along the river. While the start is easy, the last four kilometres is quite steep, so pack high-octane foods like dates and bananas for fuel, or stop by any dhaba (roadside inn) for a drink and a bite to eat.
Overall, the trek to Ghangaria takes five to six hours, but can also be covered in two minutes… if you choose to take a helicopter, that is! It's a little expensive, but undoubtedly a faster (and more glamorous!) way to get there too.
Day 3: Ghangria to VoF and back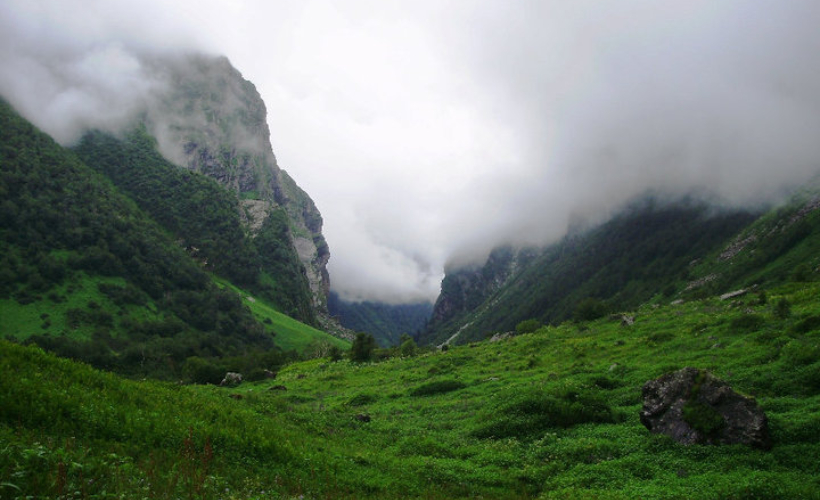 Start early from Ghangaria, a small base camp and the last human habitation in the Bhyundar valley used by travellers who visit VoF and Hemkund Sahib. Cascading waterfalls, rolling mist, and green slopes dotted with flowers will keep you company along the trek to the valley. No words or pictures will ever be able to do real justice to this sight. This botanical dreamland is so meditative it needs to be experienced to feel the magic of nature.
A picnic under a big rock, crossing many little streams, sniffing the fragrance of the flowers all day long, soaking my tired feet in the icy cold water of the stream, and there being more flowers than people are some of my favourite memories from this day trek.
Here's a tip: carry a packed lunch from Ghangria as there's no food available in the valley. Overnight camping isn't allowed either. Plan your return along the same path by early afternoon.
Day 4: Ghangria to Hemkund Sahib and back
While visiting VoF, the climb to the sacred Sikh shrine of Hemkund Sahib situated by the banks of a high altitude lake at 4,200 metres, is an experience unto itself. The steep six-kilometre trek's worth all the effort, especially with the delicious langar (meal at the temple) waiting to be served to travellers and pilgrims alike. Leave Hemkund by early afternoon. Take it easy too, as the walk down can be strenuous on the knees and toes.  It takes four to five hours to walk down to Ghangaria.
Day 5: Ghangria to Govindghat via Poolna
The trail back to Poolna is on the same path that you took on the first day. Drive from Poolna to Govindghat. If you leave right after breakfast, you'll reach Govindghat by the evening.
Day 6: Govindghat to Haridwar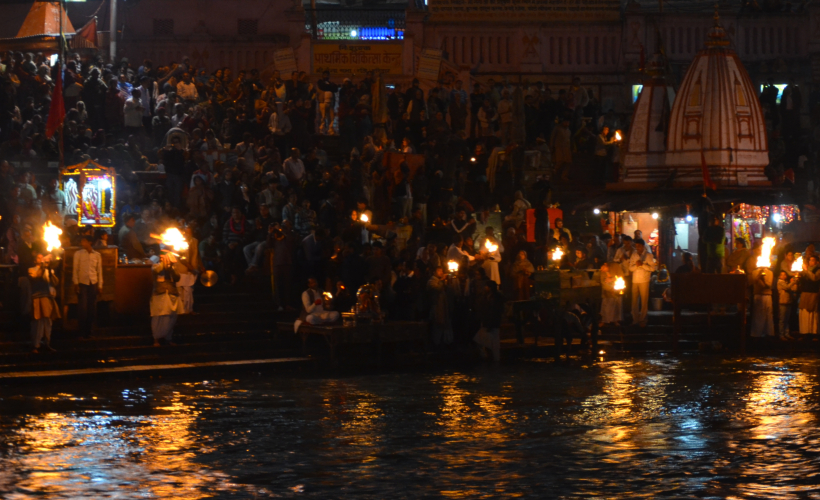 Leave early to visit Badrinath (a Hindu temple) and Mana village (the last one before the Mana Pass). This will put you a mere 24 kilometres away from the border of India and Tibet, before continuing your drive back down to Haridwar.
All things considered, all you really need is a good pair of lungs and sturdy shoes. Then let VoF unleash its magic on you this monsoon.
*All images, unless mentioned otherwise, belong to the writer who has permitted Zafigo to use them.
Get all the latest travel stories from Zafigo. Follow us on Facebook, Twitter, and Instagram.