Ioften dream of being totally disconnected from the world when I go on holiday. That means going offline and not checking my social media for what's going on back home. It makes for a more restful holiday where I don't have to think about the political and social goings-on, and spend time worrying about them.
But realistically speaking, it's hard to stay disconnected – especially if you want your children to come along with you. Very often, it is only the promise of being able to stay online that persuades your kids, or at least mine, to come along. They can't live without their Facebook, Snapchat, Instagram and whatever else.
We were going on holiday to Japan and the question of WiFi came up. Our hotels provide free WiFi so that's ok. But what about when we're out and about visiting places? (Let's not go into the question of why we need WiFi when we're being tourists, just accept that according to my three children, we must have it.)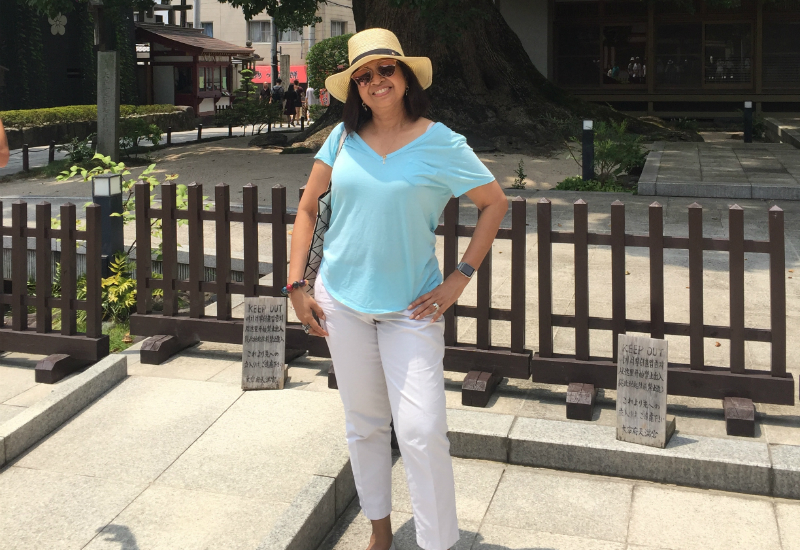 It became obvious that the answer had to be portable WiFi devices. I knew we could get them in Japan but I was worried about language problems and costs. Then I found out about Travel Recommends' pocket WiFi devices, which can easily and more importantly, cheaply let you stay connected when overseas. They were kind enough to lend me two devices for the duration of my visit to Japan. (Why two? Because the kids wanted to go off on their own sometimes instead of always tagging along with Mum and Dad!)
An executive from Travel Recommends showed me how to use the devices, and it's actually very simple – pretty much switch on and go. The devices were meant to be used in Japan only so once there, I switched them on and they worked immediately. There is a password which we shared only among ourselves so that nobody else could hook on to our network.
On long bus trips, the pocket WiFi proved to be very handy as it allowed us to get online without using our data roaming plans. These days, telcos offer data roaming plans that are fairly cheap but using the pocket WiFi is even cheaper. The usual daily rental is slightly less than the average roaming rates and when there are promotions, it can go down to as little as MYR10 (about USD2) per day.
Travel Recommends' pocket WiFi proved to be a real find for someone like me who travels a lot and tends to rack up huge phone bills. The devices come in neat little zipped cases with a charger (ah yes, you need to remember to charge them of course.) that take up little weight and space in your luggage. In fact, I carried them in my tote bag. What's more, you can pick them up at KLIA on your way out and return them at KLIA when you get back. So easy!
If you really want – and need – to stay connected when you're away from home, Travel Recommends' pocket WiFi is a lifesaver.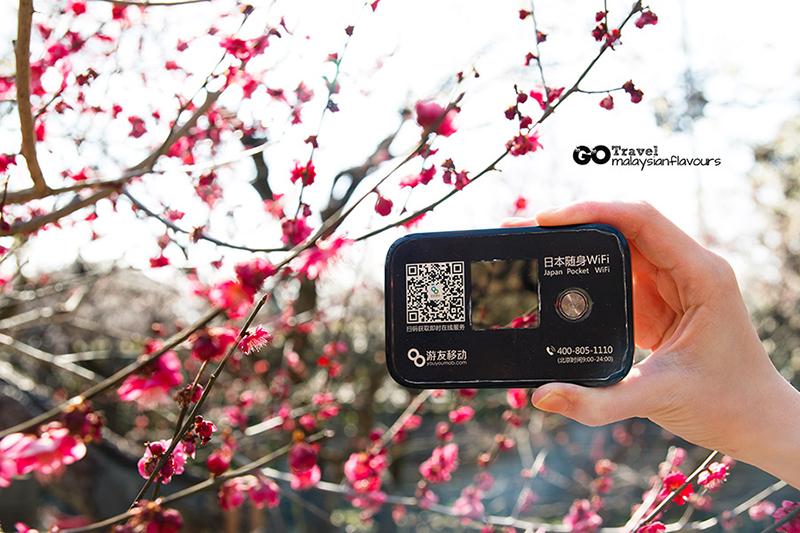 What you need to know about Travel Recommends Pocket WiFi
The device is about the size of your palm and literally fits in your pocket, making it light and easy to carry around.
The pocket WiFi works as a router, it can connect multiple devices at one time.
With unlimited internet access, it's one of the best ways to get WiFi while travelling.
You have to make a reservation at least 5 working days before your trip via their online booking form
They offer two hassle-free pick-up and drop-off options: (1) self-collect and return at KLIA1, KLIA2 or Penang International Airport (2) Have it delivered to you via courier service with an extra charge of RM10 each way
It is available on a rental basis for travellers departing from Malaysia to Singapore, Taiwan, Hong Kong, Japan, China, South Korea, Thailand, Vietnam and Cambodia, as well as Australia, Canada, U.S. and Europe (selected countries only).
Rental rates start from RM15 a day but they often have promos too.
#ZafigoGiveaway: Win a FREE pocket WiFi for your next holiday
Our friends at Travel Recommends is giving 5 lucky Zafigo readers the chance to try their pocket WiFi for FREE. Join the easy as pie #ZafigoGiveaway on our Facebook page now.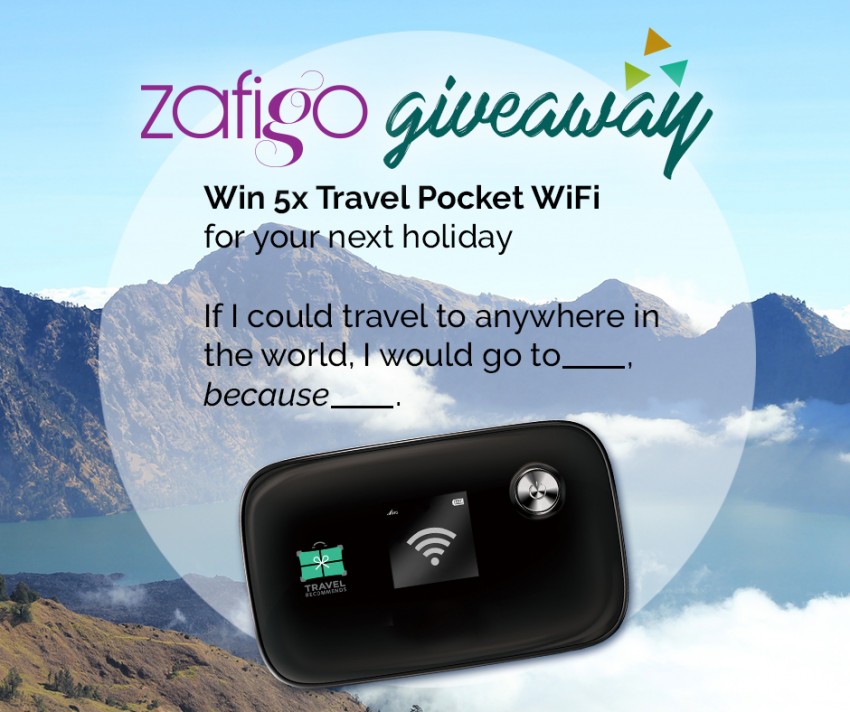 Winners can rent the device anytime within the next 6 months to any location in Travel Recommend's service scope. Contest ends on Wednesday, 12 Oct 2016.

Read Next: