As Japan's second largest city and one of its most entertaining, Osaka draws visitors all year round. The excitement never seems to stop but that appeal can wear out after a while. Why not escape to her countryside, where the pace is slower and the air is fresher? Here are three rustic getaways you can visit as side trips, away from the bustle of the big cities and off the typical tourist's radar, and all conveniently connected via Japan's efficient train system.
1. Kanazawa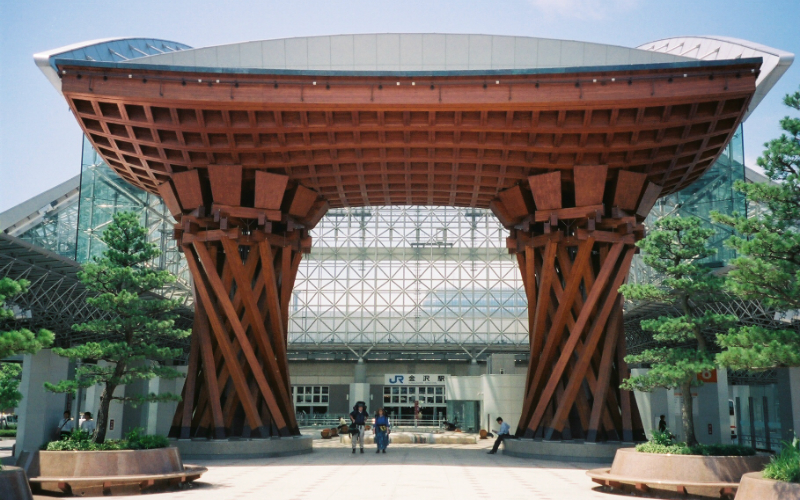 Located in the northwest corner of Japan's Honshu Island, Kanazawa is part of the Hokuriku region. From Osaka, you will first pass through the beautiful mountainous countryside of Kyoto, Shiga and Fukui prefectures. Although it's a city, Kanazawa has the charms of an ancient town populated by traditional tea houses, old-world architecture and Zen gardens. Kanazawa is best enjoyed in two days; any longer and you might get restless.
Getting there
At Osaka City Station, catch the Japan Railways Limited Express Thunderbird. A one-way ticket costs JPY7,850 and can be purchased from self-service ticket machines – the one near Midosuji Gates has an English interface.
Travel tip: All seats are reserved, and you can opt for window or aisle seat and between the female-only or regular coaches. The regular coaches are safe enough, even for solo female travellers but if you prefer less crowds, or would like to catch a nap, the female-only coach is the better choice.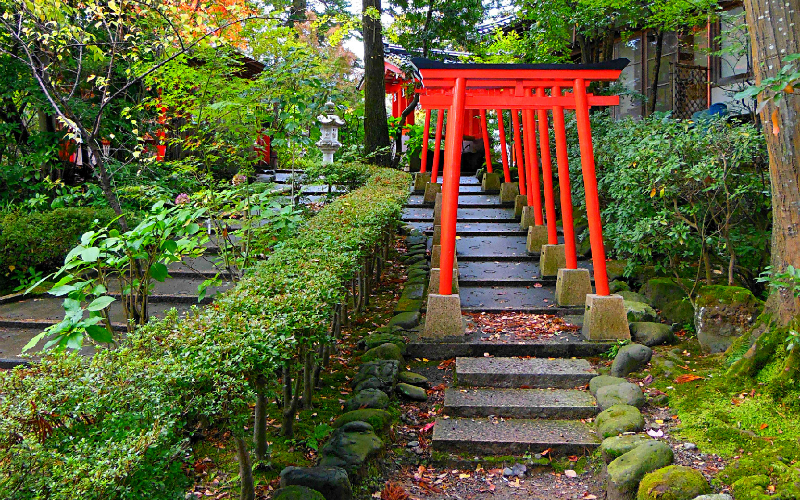 See/Do/Eat
Upon arriving at the glass-domed Kanazawa station, grab a map before exiting. A Loop Bus (JPY200 per ride) will get you to its main attractions, but Kanazawa is best discovered on foot.
Your first stop should be Tsuzumimon (Tsuzumi Gate), a wooden arch at the east entrance of the station that was inspired by the traditional drums used in Noh performances, called tsuzumi.
Tuck into a seafood bowl at Omicho Market, then burn off the calories by walking to Kanazawa Castle, famous for its gojikken nagaya, a hall-like, multi-sided turret that is the longest there is in any castles in Japan.
A further short walk would take you to the entrance of Kenroku-en, one of the Sanmeien (three most beautiful gardens in Japan). It is always packed with visitors drawn to its captivating scenery but the garden is large enough for you to chart your own path.
Kanazawa Jinja (shrine) is worth a quick stop just for its line of red torii (gate), while the D.T Suzuki Museum, enacted to honour the life and legacy of the famous Zen Buddhism philosopher, and the 21st Century Museum of Contemporary Art are fresh modern architectural gems that balanced Kanazawa's traditional charms.
Higashi Chaya is nicknamed Little Kyoto and you will see why. A traditional entertainment district, its streets are lined with Japanese teahouses and in the early evenings, you can spot geishas in their full regalia rushing to their appointments.
2. Toyama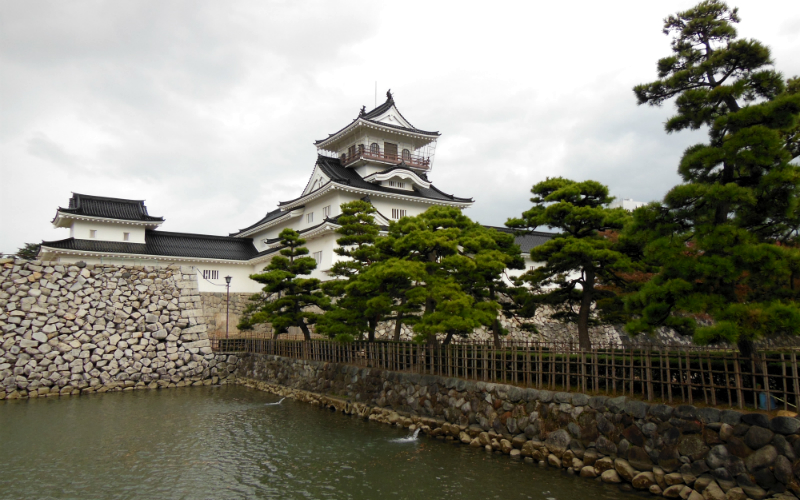 Well known as the gateway to the Tateyama Kurobe Alpine Road in winter, Toyama is equally worthy of a visit in any season. Populated mostly by the elderly, it is quiet and calm, imbued with a sense of peacefulness that the Japanese call shizuka.
Getting there
From Kanazawa, take the Ai no Kaze Toyama, which will take about 60 minutes. A one-way ticket costs JPY1,220 and it's an enjoyable ride on a local train that lets you observe passengers from all walks of life boarding and alighting.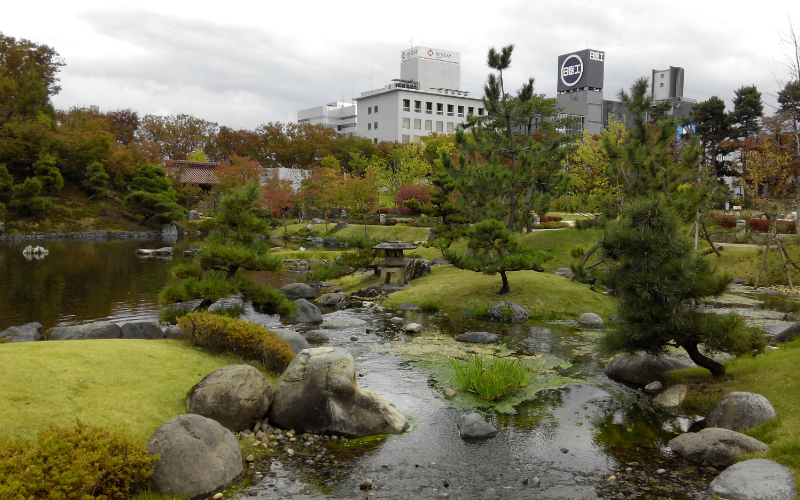 See/Do/Eat
First thing first, pick up a tourist map at the station's information counter before heading to Toyama Castle, which boasts a beautiful landscaped garden bordered by two rivers, on the city tram.
Look out for the retro tram run by Toyama Chiho Railway, redesigned from the old 7000 series coaches that were built in 1965. Its charms are in the details: Light wood furnishing that adorns the entire interior, showcasing local resources and carpentry skills. The JPY200 fare per ride is well worth it, even if only for the experience of simply getting on board the nostalgic ride.
From Toyama Castle, walk to the Toyama Glass Art Museum. A new kid on the block, the museum honours Toyama's contributions in the field of glass art. The façade of the building is a manifestation of its function while its interiors allow for natural lighting to be softly reflected by various glass products from a specific angle.
Take a leisurely stroll around the serene Fugan Canal Park. This waterfront green lung is dotted with rings of sakura trees – you can imagine how they look in spring, when the flowers are in full bloom.
The true beauty of Toyama is on the outskirts of the city; take a drive across the Shinminato Ohashi Bridge and be rewarded with a view of the sparkling blue waters of Toyama Bay, complemented by the snowy peaks of Tateyama Mountains.
3. Takayama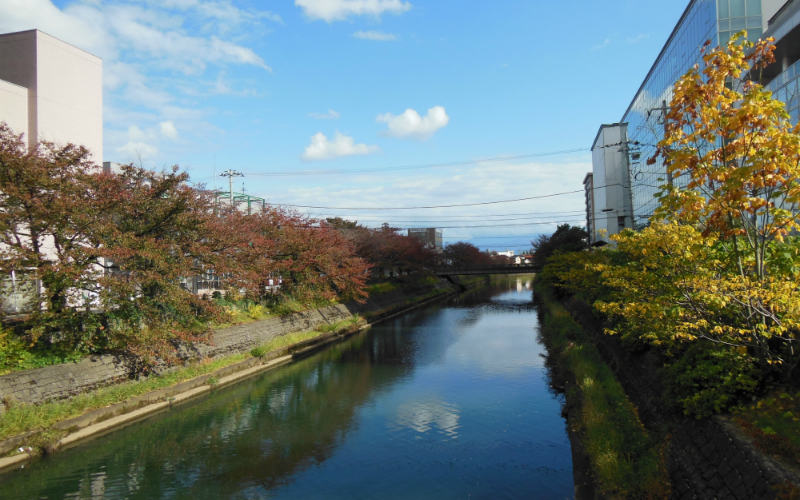 Spend the last day and a half of your countryside getaway in Takayama, a historical town in Gifu that's considered one of the hidden valleys of Japan. Traditional shophouses known as machiya line the historical streets of Sanmachi old town, housing restaurants, specialty stores and souvenir shops with food kiosks out front. In winter, you can almost hear a pin drop as very few people will be out and about, and shops close early. To experience Takayama at its most festive mood, it's best to visit during its summer festival or matsuri.
Getting there
From Toyama, the Wide View Hida will get you there for JPY1,660 on a scenic two-hour ride.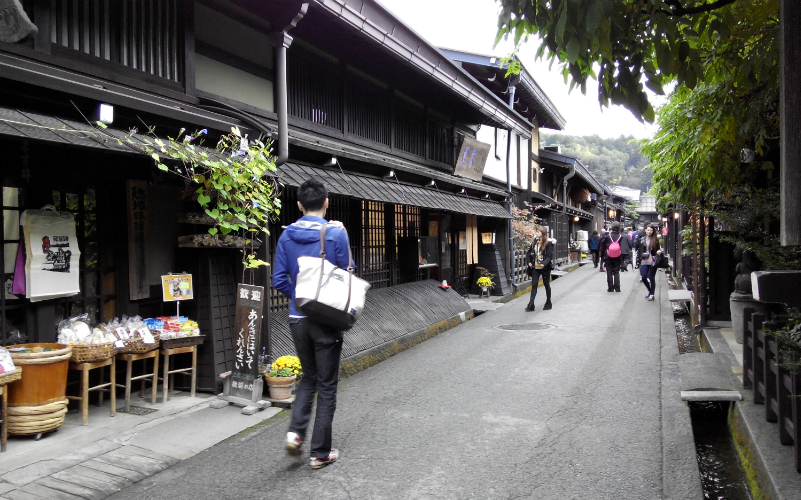 See/Do/Eat
The morning market in Takayama Jinja is a must-visit to sample local produce, street food and specialties. Grab a skewer (or two) of mitarashi dango (rice balls coated in sweet soy sauce) to be enjoyed as you explore around. Meanwhile the Hida beef, a local pride, is served in many eateries around town. It is best enjoyed in a meal of sukiyaki, shabu-shabu or yakiniku.
If you care for history, the Hida Folk Museum is a great place to learn about the city's past and how it came to be.
For hikers, there is a forested trail that starts at the edge of town. Do be careful, as sightings of bears have been reported – it is best to check with the local information centre before venturing out.
The main highlight of Takayama is the excursion to Shirakawa-go, a hamlet about 45 minutes away. It is populated by paddy farmers who live in centennial farmhouses built in the gassho-zukkuri styled architecture. The thatched roofs of the houses are steeply slanted to reduce snow accumulation during winter, an ancient feature that earned the village a UNESCO World Heritage Site listing in 1995. Beautiful in all seasons but particularly breathtaking in winter, you can get there by bus. Nohi Bus Company, a local bus network operating just next to the train station, goes there (JPY4,420 round trip). A visit into one of the houses is a must – Kanda House is highly recommended – to get a glimpse of a farming family life in the past, from the irori (sunken fireplace) in the living room to the farming tools and produce storage spaces on the upper floors.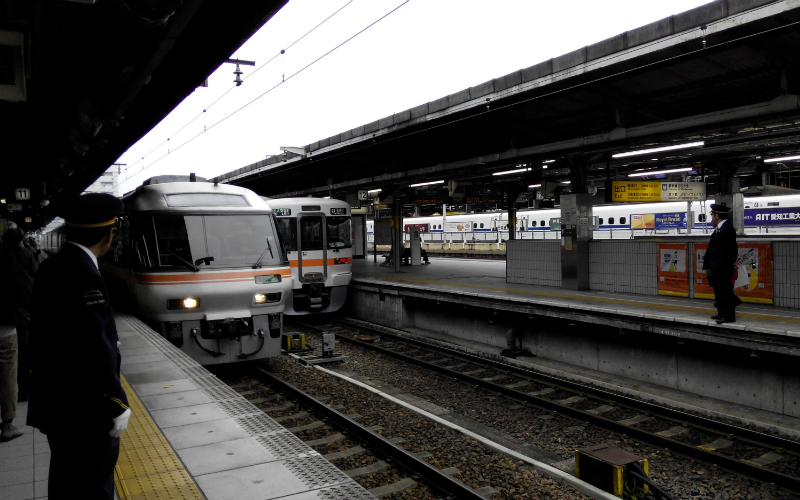 Important tip: Save on transportation fees when visiting these three destinations with the Takayama-Hokuriku Tourist Pass offered by Japan Railways. Costing JPY13,500 per adult and valid for 5 consecutive days, the pass covers all the mentioned inter-city train rides, including the bus trip to Shirakawa-go. The pass can only be purchased by non-Japanese passport holders from selected travel agencies outside Japan.

Read Next: