We've all been there: Just as you chance upon a breathtaking scene you absolutely must have a photo of, your phone runs out of memory space. It's a first world problem that all travellers are bound to face at some point. What follows is usually a frantic scrolling through the photo album and making difficult decisions about which images to delete. I used to be one of those travellers, until I learnt these 6 nifty hacks to increase storage on my smartphone so that I can snap photos to my heart's content.
1. Manage your space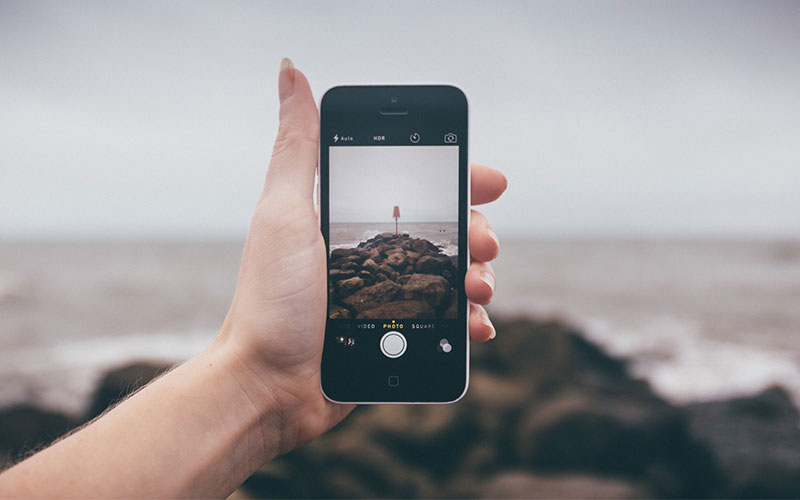 iPhone users need to be smart about managing storage as your phone does not support additional memory cards. The first thing you need to do is a quick audit of what's taking up the most space on your device, and it's as easy as 1,2,3.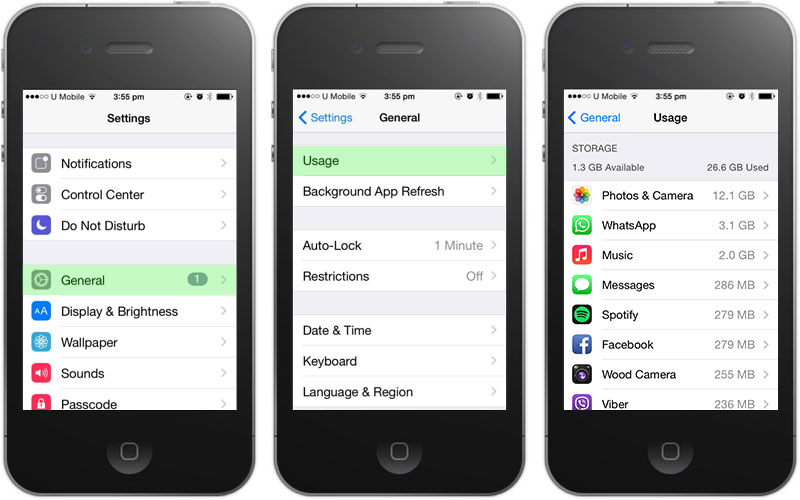 1. Go to Settings
2. Select General
3. Select Usage
You'll be able to see the amount of free space and the amount used at the top of the screen. There is also a list of all your apps and the amount of memory each is using (some can take up as much as a few gigabytes). This is where you need to start managing your apps. Start with those that take up the most space. If it's your camera app, delete unwanted images or those from years ago. An old conversation on WhatsApp may take up little memory, but several of these little bytes of space could free up enough to take several snaps of yourself at the leaning tower of Pisa – so delete them! The same goes for the other apps.
For Android users, you should know that many apps can now run directly from the SD card without having to be installed onto the internal memory. This is helpful because your phones come with fairly limited amount of the latter. To free up space on your internal memory, start moving your apps into the SD card. Here's how: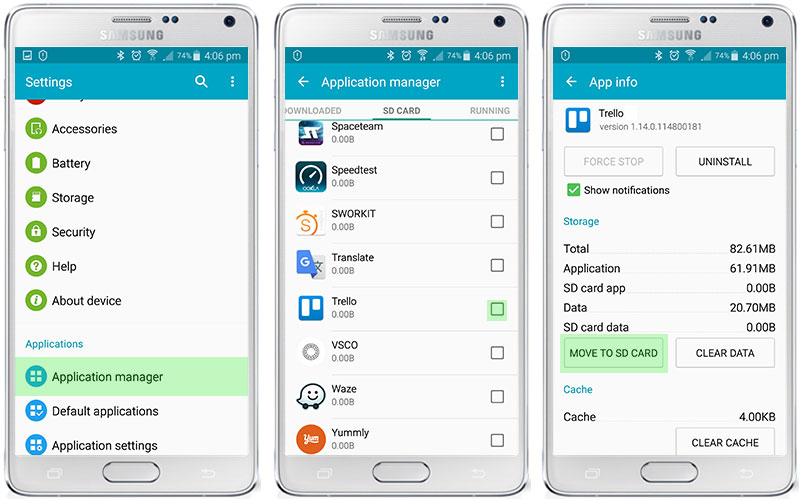 1. Go to Settings
2. Select Applications
3. Select Manage Applications. Find the application you want to move and tap on it
4. Select the option for Move to SD Card
If you see the 'Move to Phone' option instead of ' Move to SD Card', that means that your App is already on your SD card.
2. Get rid of what's app-solutely useless
While not many of us would have pages and pages of apps like my friend Winnie, I'm sure that there are at least 10 on your phone that you can actually do without. One word: Delete. Imagine the amount of pictures of Niagara Falls that you can take with the memory taken up by all those apps that you're hoarding. Just make sure you don't accidentally delete important system applications; that could mess up your phone.
3. Invest in a wireless mobile storage
So you've bought a phone with the biggest memory capacity, but are still running out of space. Invest in a wireless mobile storage, such as the Western Digital My Passport Wireless Wi-Fi mobile storage. This handy gadget measures a handy 3.39 by 5 inches, and as slim as 0.86 inches. Packing either 1TB or 2TB of memory space, it translates into endless snapping on your phone.You are also free of wires and the Internet; all you need to do is download and install (before you leave on your trip) the WD My Cloud mobile app on your mobile device and connect to the My Passport Wireless Wi-Fi network to start transferring your favourite snapshots. The wireless storage may cost almost half the price of your phone, but it can be connected to up to eight devices at one go. I say that's a price worth paying.
4. Micro managing with USB On-The-Go
Android phones have an advantage over iPhones when it comes to expanding storage, as they come with slots for memory cards. Owners of slotless Android phones, however, are not necessarily stuck with a fixed amount of storage, thanks to a USB specification called USB On-the-Go (OTG). As phone makers made their devices thinner and smaller, it became impossible to fit a USB port on the phone. But with the help of the USB OTG cable, you can connect your USB flash drive into a microUSB port through the adaptor cable. This allows you to transfer your existing pictures to the flash drive and then delete them from your phone memory to make room for new ones.
5. Make the most of cloud storage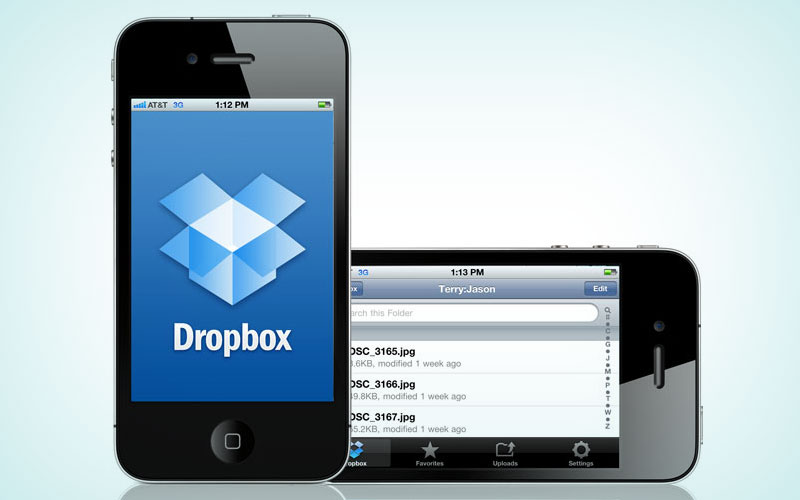 Cloud storage is another good option to create more space for photos. Apps like Dropbox can be used on both iPhones and Android phones to automatically back up all your photos. You can also choose to upload only those you want to store online. Once your photos are safely stored in the cloud, you can delete them from your phone, thus freeing up space for new ones.
Apple device users can of course use iCloud, whereas Google Drive is at the heart of the various online services that Google currently offers. Gmail users get an additional 15GB of space by linking their email and Drive accounts. Make the most of this by enabling automatic photo backup to Google+ on your smartphone.
The only downside to using cloud storage is that you need an active Internet connection to access your files, but roaming data, pocket Wifi and free Wifi are easily and widely available nowadays.
6. Cheat with other apps
If you don't have the time to delete things from your phone, try opening other apps that have access to your camera. For example, WhatsApp or Facebook. You may just be able to squeeze in a few shots. This is because some apps have access to memory that your camera app might not have, so give it a try.

Read more gadget tips to make your travels easier:
Get all the latest travel stories from Zafigo. Follow us:
[button url="https://www.facebook.com/zafigo" size="small" value="Facebook" color="#94288e"]  [button url="https://twitter.com/ZafigoAsia" size="small" value=" Twitter " color="#89c44c"]  [button url="https://instagram.com/zafigoasia" size="small" value="Instagram" color="#14afa9″]