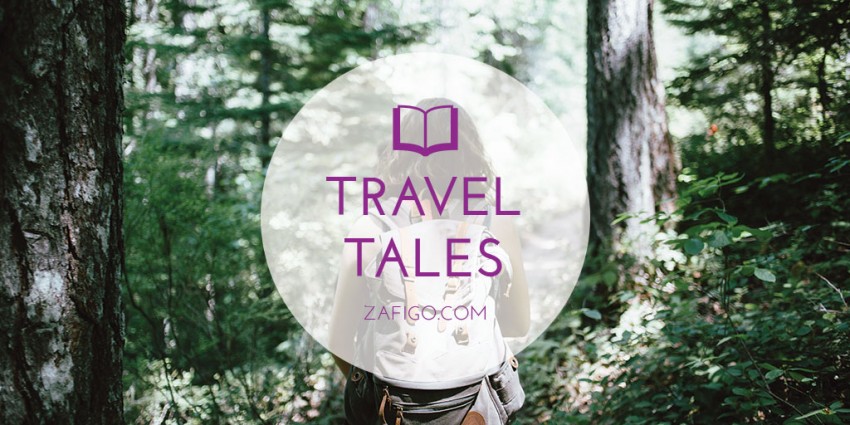 "Naturally Nepal – Once is not enough!" I couldn't agree more with the tagline of the Nepal Tourism Board. Before I begin my story, I have to say that I'm not a sporty person, but staying in my comfort zone isn't my style either. I had my first personal breakthrough in 2017, when I completed a full marathon, and at the finishing line, told myself that I'm eligible for another adventure.
Exploring Himalayan mountain ranges has always come up tops on my travel bucket list. Although I did find physical fitness requirement daunting. However, the ABC (Annapurna Base Camp) trekking route is a fair choice for amateur hikers like me (even though it was an adventure video on Everest Base Camp that sparked my trekking interest in Nepal). So I gave it a go with my partner-in-crime, a.k.a my boyfriend, and the only person who entertains all my crazy ideas.
Our trip didn't start out smooth, hiccupped by a postponement in our travel plans due to Malaysia's sudden election announcement, and the sudden need to change our trekking guide who injured his hand. These hiccups turned into blessings, as our vote paved the way for a new Malaysia, and we still eventually got to enjoy our first multi-day trek.
The sound of nine days of trekking and 120 kilometres of ascends and descends might seem scary, but I assure you it's manageable, as no technical skills are required. What you'll need most are stamina stamina and perseverance.
Aside from the picturesque vistas you'll witness along the way, the trek is made even more pleasant with some close encounters. Most of the time, it's friendly locals greeting you, "Namaste." Sometimes, it's fellow hikers from all over the world motivating you along the way. Once in a while, donkeys and buffalos share paths with you. I even had fellow Malaysians shouting "Malaysia boleh!" (Malaysia can do it)
The whole nine-day experience was both surreal and a confidence booster for me. I learned to embrace simplicity and minimalism. Finally, I learned to appreciate the little things – a 'dal bhat 24-hour power meal' (a meal consisting of rice and lentils), hot shower, bottle of water, and even a comfortable seat, especially after a long day of trekking.
So, if you've got a sense of adventure, I highly recommend taking on this trail. You'll come out of it a changed person. I do hope I've piqued your curiosity enough. So here are some facts about ABC to help get you started on your own adventure:
When to go
The best time to go is in the months of March and April (before the monsoon season) and in September or October (before winter hits). However, travelling at the best time means it'll be peak season, and you'll need to book lodges in advance. This is especially so in areas such as Deurali, Machhapuchhre Base Camp (MBC) and ABC.
May isn't the most perfect time, due to rains and cloudy weather, but we got to enjoy a less-crowded Annapurna during out trip. I also learned to embrace the ever-changing weather that became quite predictable — scorching hot and sunny mornings (you'll wake up to the most stunning views), cloudy afternoons, and rainy evenings.
A guide to guides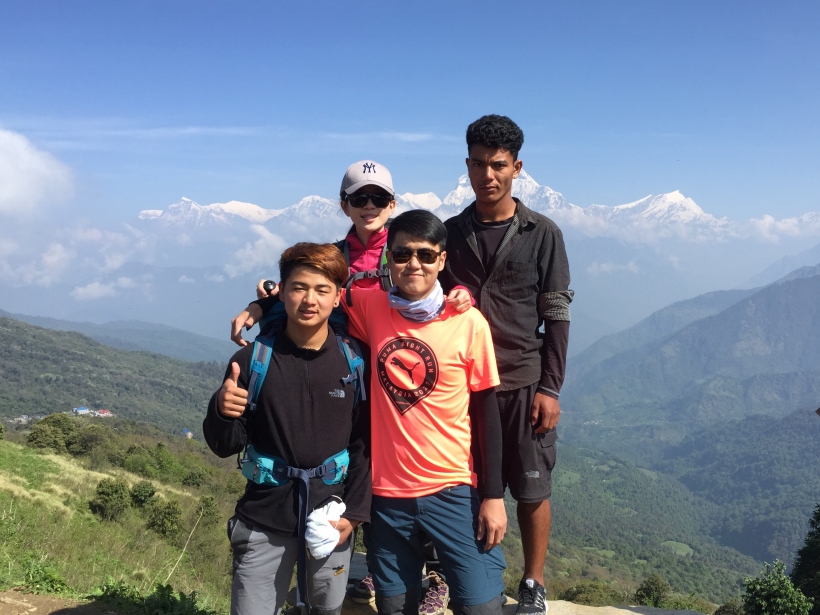 The ABC trail is a popular trek and the route is well-organised and clear. If you're adventurous and a trekker who packs light, you can consider finding your own way. Just download the MAPS.ME app on your mobile and you won't get lost in the circuit. On the other hand, hiring a guide and porter will save you the hassle of having to organise trekking permit applications, transportation, lodges, food, and luggage arrangements. It's always best to select a guide with experience.  
Lodges and food
You can rest assured that there are proper beds to sleep on and good meals to eat throughout the nine-day trek. Everything's well-managed by the Tourism Board and local community in the Annapurna region, setting the standards well above satisfactory. Of course, bear in mind that you're up in the mountains, so a 5-star luxury resort isn't something that'll be on your itinerary.
Additional expenses
Guided packages include three meals per day, transport arrangements, tea house charges, porter services, and after-meal refreshments. However, there are additional expenses you'll need to consider, and this includes safe drinking water, Wi-Fi charges, hot shower charges, and battery charging stations at Deurali, MBC and ABC. Prices, however, are reasonable and well-controlled. In the meantime, here are some tips on the essentials to bring:
Bring some books, cards, or an iPad with you. Entertainment up in the mountains is usually limited to gazing at the views while sipping hot tea or chatting with the other trekkers. You'll likely have a routine of sleeping at 8pm and waking up at 4am anyway.

Sleeping bags or sleeping linens are highly recommended if space allows. Blankets are provided at tea houses, but one has to wonder about its hygiene.  

Bring a flask and some tea bags. They're a tiny bit of magic on a freezing cold night.

Get good socks and shoes! Your legs are your most precious commodity on a trek like this, so protect them well. Hiking sticks are also highly recommended.

Don't spend money getting a local SIM card as you won't have a signal most of the time. If you must stay connected, pay for Wi-Fi charges at the tea houses along the way.
---
 Read our last Travel Tale:
Seeing Kathmandu Through The Buddha's Wisdom Eyes
---
Here's your chance to get published on Zafigo! We want your most interesting Travel Tales, from memorable adventures to heartwarming encounters, scrumptious local food to surreal experiences, and everything in between.
They can be in any form and length –short stories, top tips, diary entries, even poems and videos. Zafigo is read by women travellers the world over, so your stories will be shared to all corners of the globe.
Email your stories to [email protected] with the subject line 'Travel Tales'. Include your profile photo and contact details. Published stories will receive a token sum. 
Get all the latest travel stories from Zafigo. Follow us on Facebook, Twitter, and Instagram.