Aren't we always hoping, that one fine day we will be offered a job we love that will take us to places far and beyond. Well, if that is what you have been dreaming about, here's your chance to make the move and live in Frodo and Gandalf's land! Well, actually New Zealand.
Wellington, the capital city of New Zealand – which is also its Tech capital – is opening doors for 100 new jobs in the ever-evolving IT industry for tech geniuses, globally. The city is inviting software engineers, creative directors, product managers, analysts and digital strategist to be a part of the rapidly growing technology industry in New Zealand.
Now here's the icing on the cake – if you are shortlisted for an interview you will get a free paid trip for a week-long stay in New Zealand and a chance to travel around the country to get know how life as an expat in New Zealand would be like!
The host recruiters Looksee Wellington, which is a partnership between the Wellington Regional Economic Development Agency (WREDA) and WorkHere New Zealand, are organising a one-of-a-kind "Global Talent Attraction Programme". They have on board, Wellington's top tech firms who will be shortlisting candidates for various positions. The top 100 candidates who receive the highest nominations will then be entitled to a free trip to the land of the long white cloud.
Along with the trip (which by all rights is awesome), the shortlisted applicants will also get a chance to network with tech industry leaders and participate in meet-ups and explorations around the city. LookSee will pre-arrange all the interview schedules, giving you the leisure to pre-plan your travels around Wellington.
How to apply?
The application process for a prospective job in New Zeland begins by creating a simple profile on the LookSee registration website. You will need to upload your personal details, your picture and of course, your most recent work resume. Participating companies will then nominate for the candidates they are most interested in interviewing.
Do remember that the last date for registration is 20th March, so make sure to apply well beforehand.
What happens next?
Just like any other job interview, if you prove to their merit, you will be called for an all-paid for interview in New Zealand. Once there, you will be attending your pre-arranged interviews and meeting up with your future employers, hopefully! LookSee Wellington will also be holding events to help you understand the immigration process and giving advice about relocating and living in Wellington.
The application process will take place from the 8th – 11th May. At the end of the week, if your intelligence and luck plays through, you will have a shiny new job offer to live and work in Wellington. If not, you still get a free trip to New Zealand!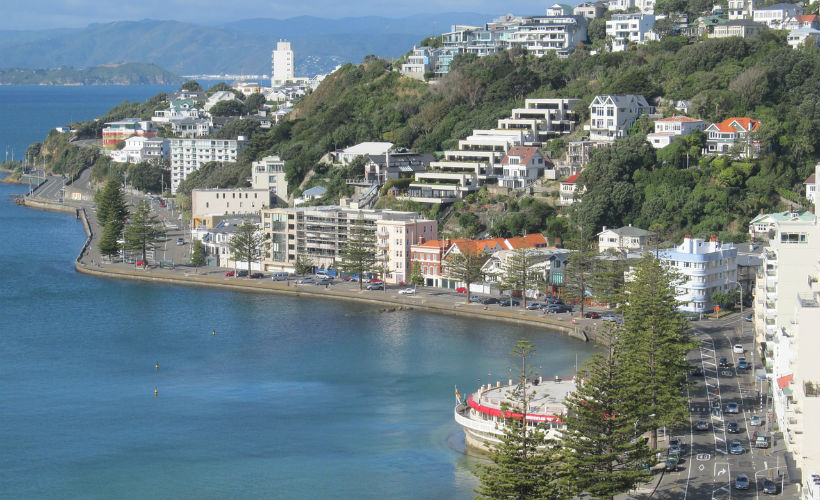 Currently, Wellington's tech scene includes companies that have already made a mark globally, such as Oscar-winning Weta Digital, online accountancy giant Xero, IT system builders Datacom, and volumetric virtual reality pioneers 8i, as well as around 900 start-up companies. Wellington also offers a great lifestyle with incredible mountain biking, surfing, paddle boarding and lots of café, restaurants and entertainment options to its dwellers.
So here's your chance to get a little cocky; work hard on that resume (a little bit of self-praise is allowed) and get a chance to be a part of a thriving industry in South Pacific's tech and innovation capital.
H/T: Independent