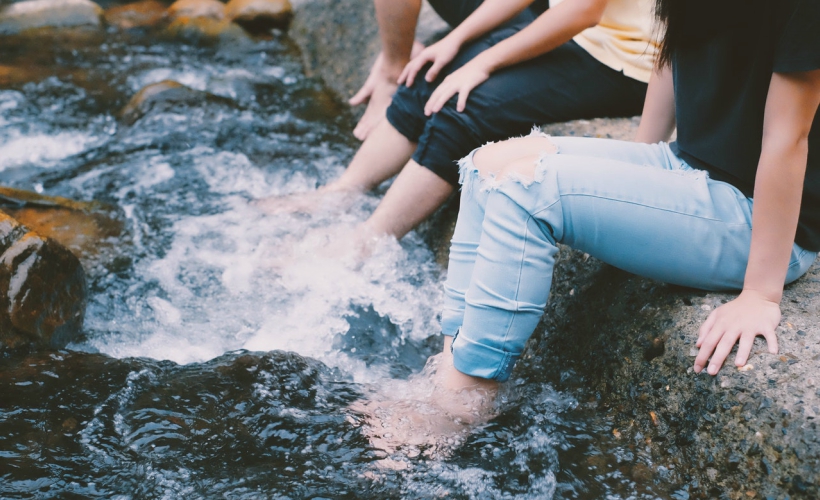 Southeast Asia is known for having three seasons: hot and humid, hot and dry, and raining cats and dogs. However, there are some destinations in the region that are blessed with cooler climates, thanks to their location high up above sea level.
If you want to take a break from the usual warm temperatures, then these are the destinations you should consider:
Kundasang, Malaysia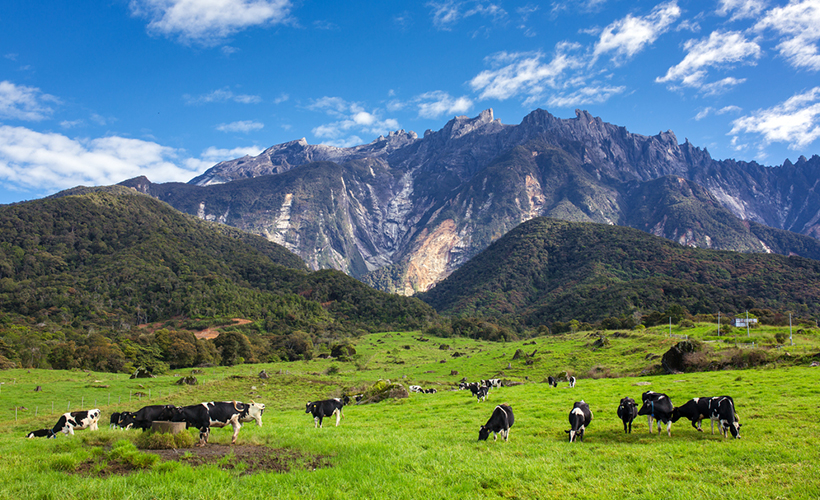 Picture dairy cows grazing with Mt. Kinabalu in the background. With stunning green surroundings and majestic mountains as a backdrop, we wouldn't blame you if you thought this was in New Zealand, especially at the sight of the iconic dairy cows that most people associate with the Kiwi nation.
However, you can find this view closer to home in the small town of Kundasang, Sabah. Situated nearly 2,000 metres above sea level, temperatures here can drop to 13o Celsius at night, even in the peak months of summer.
Desa Dairy Farm is a popular stopover for visiting families, where you can feed the cows and goats, get a tour of the farm's milk manufacturing process, and purchase freshly-made dairy products such as milk and ice cream.
For those who love the outdoors, put on your hiking shoes and try any of the trails at the base of Mount Kinabalu at Kinabalu National Park. The trails, which can take from an hour to just over two hours, vary in difficulty but are generally beginner-friendly. You can also check out the Canopy Walkway. After your hike, ease those aching muscles at the natural, mineral-rich waters of Poring Hot Spring.
Tagaytay, Philippines
Located a mere two hours north of the country's capital of Manila, Tagaytay is a favorite destination for locals to escape the concrete jungle.
Its average temperature sits comfortably between 22 to 25o Celsius – perfect weather for outdoor adventure activities, which it has plenty of.
At Picnic Grove, a popular recreation and picnic site, you can fly over the forest canopy on a zip-line and catch a breathtaking view of Taal Lake and Taal Volcano from a cable car.
If you've got small kids with you, they'll have a blast at Sky Ranch, a fun leisure park that offers activities like horseback riding and an amusement park with exciting rides. There's also the 12-hectare Paradizoo, both a lovely garden and petting zoo.
Chiang Rai, Thailand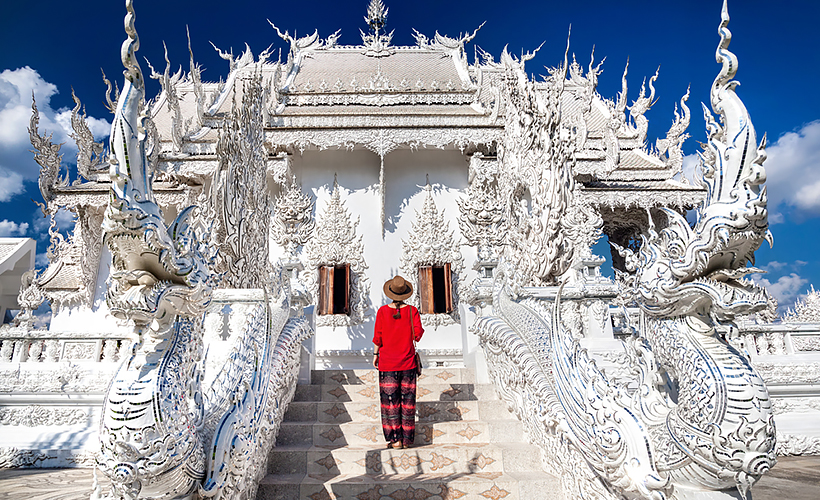 Chiang Rai is often overlooked for its better-known sister city, Chiang Mai, but there's much that this underrated city has to offer. Similar to Chiang Mai, it's located high up in the mountains, making its climate much cooler than most of Thailand.
One of the biggest attractions that draw visitors here is the unique Wat Rong Khun, its every ornate detail carved entirely in white – this is why it's also known as the White Temple. If you wish to keep to the colour theme, check out Baan Dam Museum, or Black House, a fascinating collection of the works of renowned local artist Thawan Duchanee; as well as the stunning contemporary Buddhist murals of Rong Suea Ten, or Blue Temple.
Get some fresh air as you take a leisurely walk among the technicolour blooms at Mae Fah Luang Garden, learn more about the native hill-tribes at the Hilltribe Museum and Education Center run by the Population and Community Development Association, or grab a quick snack at the Chiang Rai Night Bazaar.
You can't visit northern Thailand without sampling the special dishes you can only find within the region, so be sure to order some Khao Soi noodles and Bua Loy Kai, a dessert of sweet poached eggs and rice balls served in coconut milk.
Pyin Oo Lwin, Myanmar
Formerly a British holiday retreat, this scenic hill town is located just over 60 kilometres east of Mandalay, in the Shan Highland. The town is known for its silkworm rearing and vegetable and flower gardens.
The Kandawgyi Botanical Gardens, home to over 80 different species of plants, is a great place to cycle around. Cool off at any of the nearby magical waterfalls, such as Pwe Kauk waterfall, Anisakan waterfall or Dee Doke waterfalls.
For all you coffee lovers, don't forget to try a cup of joe made from locally-grown beans, as Pyin Oo Lwin is one of the leaders in Myanmar's rapidly-growing coffee industry. Selling at 1,000 Kyat onwards for a cup (approximately USD1), it's definitely cheaper than the cost of coffee in most cities these days.
Cipanas, Indonesia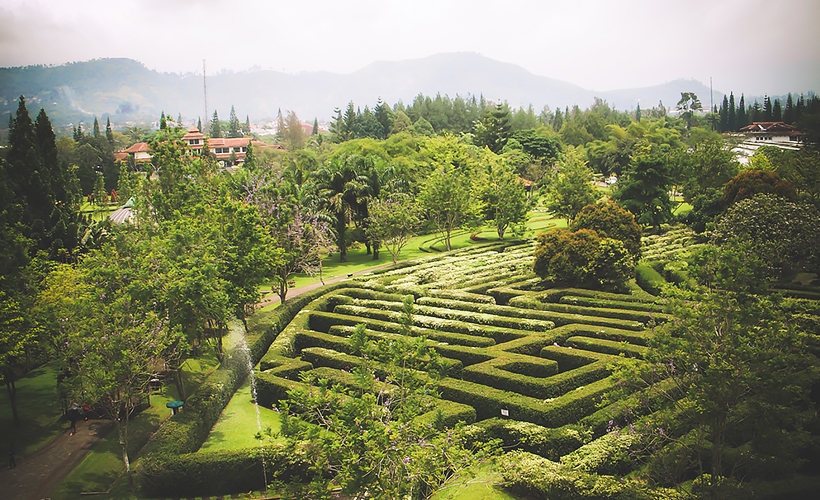 Despite having the word 'panas' ('hot' in Bahasa Indonesia) in its name, Cipanas isn't hot at all. This quaint town boasts a comfy maximum average temperature of 25 o Celsius all year round.
The hottest attraction here, both in temperature and popularity, are the sulphuric hot springs that are channeled into large pools for you to splash around in. Another main attraction is the enchanting 23-hectare Nusantara Flower Garden, a beautifully-landscaped garden full of lush flowers. Don't get lost in the Secret Labyrinth, though!
If you want to experience a bit of Venice without going all the way to Italy, visit Little Venice, a luxurious villa complex located in Puncak Pass. It features architecture inspired by the Italian city, including a winding canal where visitors can hop on a gondola to traverse through the waterways and enjoy the scenery.
Those with kids should drive up north closer to Bogor, where you'll find several theme parks such as JungleLand Adventure Theme Park and Jungle Water Adventure that are sure to keep them busy. Or if you're keen on a swim and picnic, there's Curug Bidadari Cikoneng (Nymph Waterfall).
Da Lat, Vietnam
Da Lat, set in southern Vietnam's central highlands, is known as the 'City of Eternal Spring', thanks to its pleasantly temperate weather. For many visitors, the highlights are the various waterfalls in the area.
At Datanla Waterfall, you can take your pick from the variety of activities available – there's waterfall abseiling, a spectacular cable car ride and an exhilarating alpine coaster. If you're not feeling very adventurous, you can don an ethnic minority costume and pose for some pictures in front of the falls.
You can get up-close with the cascades at Elephant Waterfalls, but be sure to wear sturdy footwear and tread carefully, as it can get muddy and slippery the closer you get to the falls. Pongour Waterfall is another picturesque sight, with terraced cascades that will make a fantastic addition to your Instagram feed.
If you're a fan of Antoni Gaudi's eccentric architectural style, visit Crazy House, known locally as Hang Nga Guesthouse. This whimsical building was designed by local Vietnamese architect Dang Viet Nga, and has drawn comparisons to Gaudi's Casa Mila and Sagrada Familia.
For a fun family activity, drift along Xuan Huong Lake on a swan pedal boat… or turn it into a race to see who can reach the centre of the lake and back the quickest!

This story was originally published on Traveloka.
Zafigo republished this story in full with permission from the author to hopefully bring the story and the author to a larger audience, simply because good authors and stories should be read by as many people as possible! If you are keen on Zafigo republishing your stories that will be of interest and useful to women travellers especially in Asia and the Middle East, please get in touch with us at [email protected].
Get all the latest travel stories from Zafigo. Follow us on Facebook, Twitter, and Instagram.