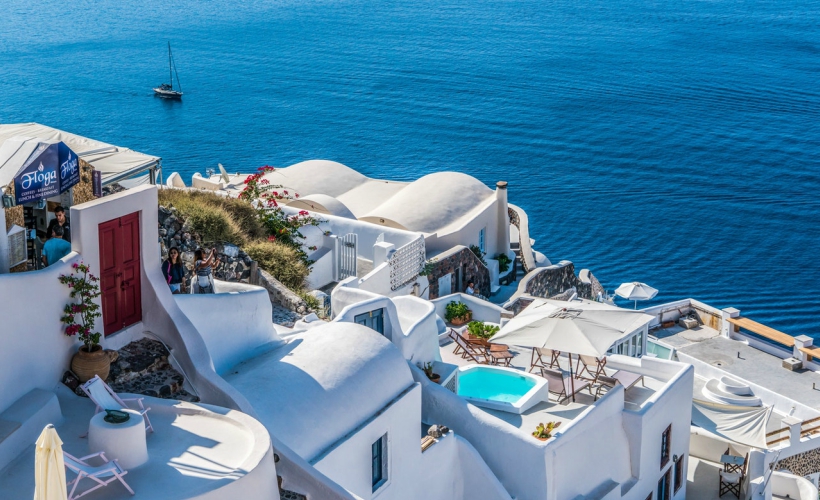 What is it about bodies of water that often leave us feeling calm and relaxed? Most popular tourist destinations will have some form of it nearby, from rivers and canals to lakes and seas. Well, according to researchers, there's mounting evidence that being near 'blue spaces' (visible bodies of water, including rivers, lakes and coastal waters) has a rejuvenating effect on us, even more so than green spaces like forests.
Floating hotels, which range from rustic cabins on rafts to quaint villas built on stilts, offer guests the perfect mix of creature comforts alongside the soothing appeal of aquatic spaces.
If you're wondering where you should go to get your dose of healing waters, we've picked out some of Southeast Asia's most enchanting floating hotels for you to choose from:
The Float House River Kwai Resort, Thailand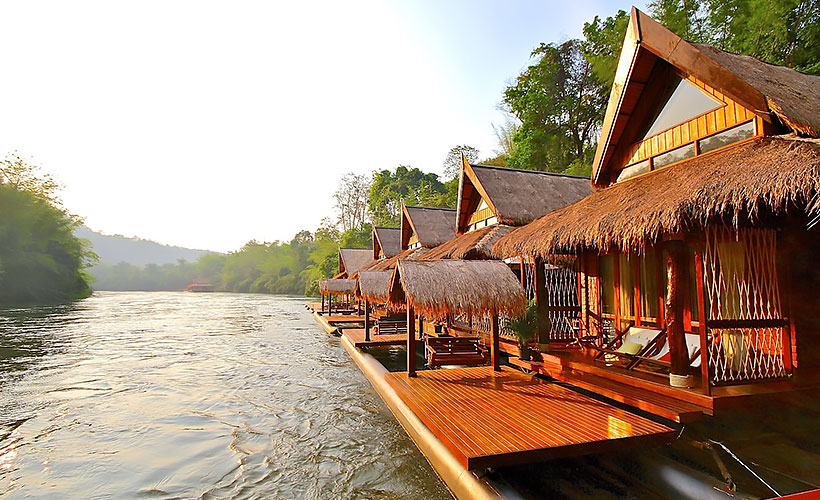 Longing to escape traffic-choked cities and tourist hotspots teeming with people? Then head to the Float House River Kwai Resort which is a mere three-hour drive from Bangkok.
Accessible only via a boat from Phutakien Pier, the resort is comprised of luxurious floating villas, each with a private outdoor veranda, so you can sit back and enjoy the view of the river and surrounding greenery while dipping your feet in the water.
As for activities, you can take a leisurely cruise on a bamboo raft, or if you'd rather man the oars yourself, hop into a canoe and paddle down the river. You can also visit a nearby village inhabited by the Mon people, and explore the chambers of Lawa Cave.
Pangkor Laut Resort, Malaysia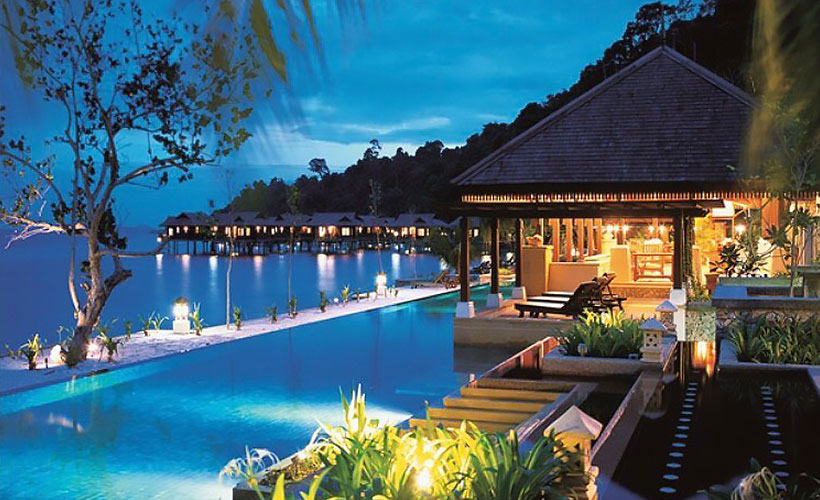 If you prefer an island setting, then treat yourself to a stay at this 5-star resort. Not to be confused with the nearby Pangkor Island, Pangkor Laut Island is just a 15-minute boat ride away from Marina Island Pangkor jetty off the coast of Perak state.
The resort is like paradise on earth – private and peaceful – while its villas over the sea have resplendent views of the Strait of Melaka that will make you feel like you never want to leave. Even the late Pavarotti, the famous operatic tenor, vouched for the island's beauty.
Get pampered from head to toe at the resort's Spa Village, which offers an extensive range of treatments inspired by traditional remedies from around the region.
4 Rivers Floating Lodge, Cambodia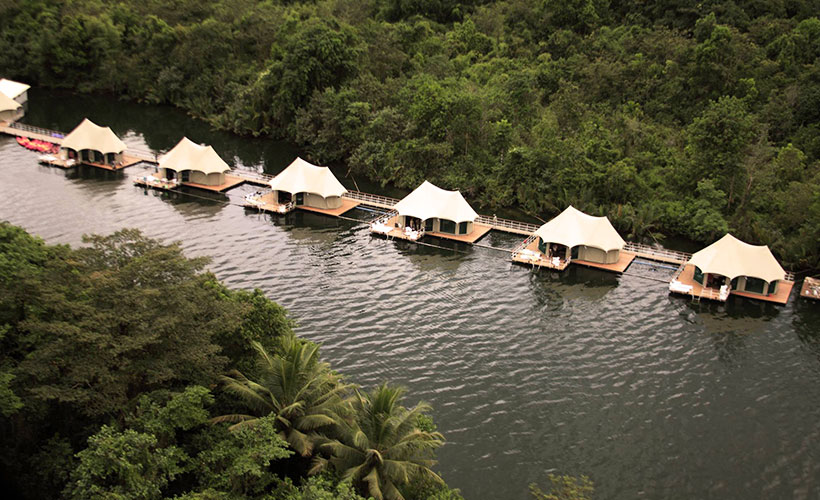 Ever wanted to try glamping? Try the eco-friendly 4 Rivers Floating Lodge in the wilds of Cambodia. Situated on the Tatai River, the Lodge has a small community feel, as there are only 12 tents.
Each tent, bobbing gently on the river, is spacious and comes fully equipped with modern amenities and furnishings. However, in a bid to be more sustainable, the Lodge was built using local materials and a clever wastewater treatment system.
The Lodge also organises daily excursions and activities for guests, which include trips to Tatai Waterfall, jungle trekking and kayaking.
Ora Beach Resort, Indonesia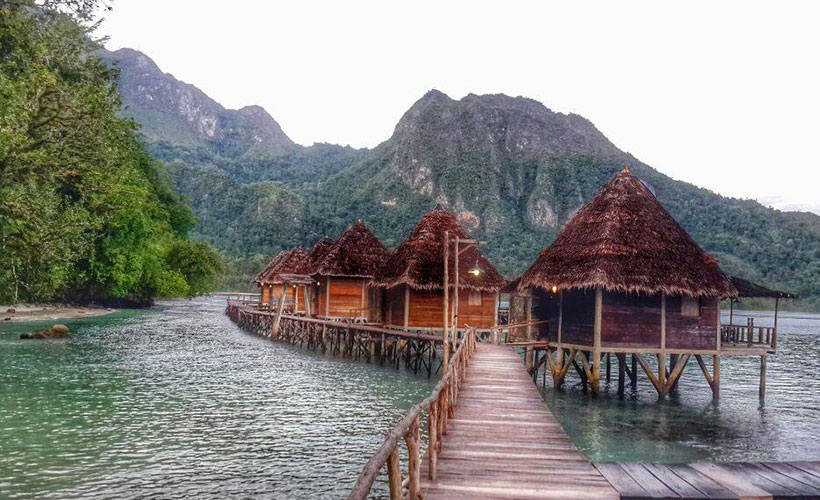 The eastern province of Maluku is a hidden paradise, and one of Indonesia's best-kept secrets. Don't believe us? Well, the remote archipelago has often been likened to the Maldives, thanks to its unspoiled natural beauty.
Located on Seram Island, Ora Beach Resort overlooks Sawai Bay, surrounded by rugged cliffs, lush green forests, and stunning clear blue waters. The resort's stilted water cottages each come with a gorgeous sea view from the balcony, and you can go snorkeling at the coral reefs right outside your cottage!
Shwe Inn Tha Floating Resort Hotel, Myanmar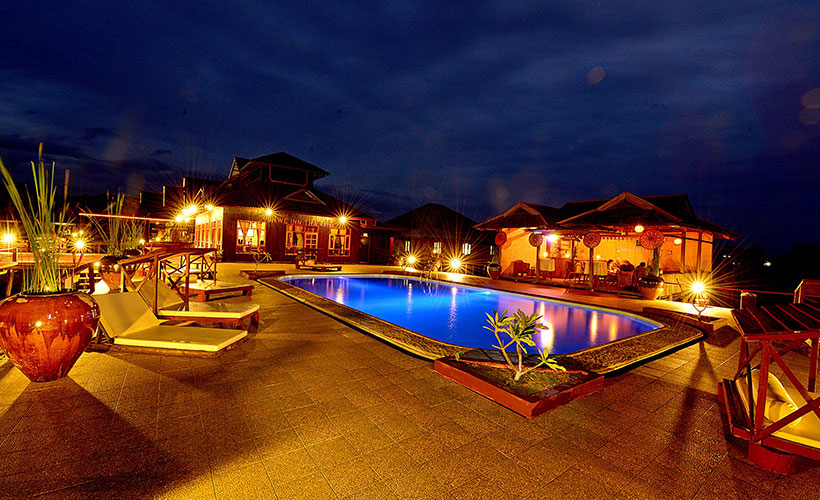 Set on the serene Inle Lake, Shwe Inn Tha Floating Resort Hotel offers rustic cabins classically designed with a wooden interior, complete with local decor. You can hop on a boat to visit nearby villages and points of interest, such as Shwe Indein Pagoda and Nyaung Oak Pagodas. We also recommend soaking in the majestic scenery of the lake, especially during the sunrise and sunset.

This story was originally published on Traveloka.
Zafigo republished this story in full with permission from the author to hopefully bring the story and the author to a larger audience, simply because good authors and stories should be read by as many people as possible! If you are keen on Zafigo republishing your stories that will be of interest and useful to women travellers especially in Asia and the Middle East, please get in touch with us at info@zafigo.com.
Get all the latest travel stories from Zafigo. Follow us on Facebook, Twitter, and Instagram.