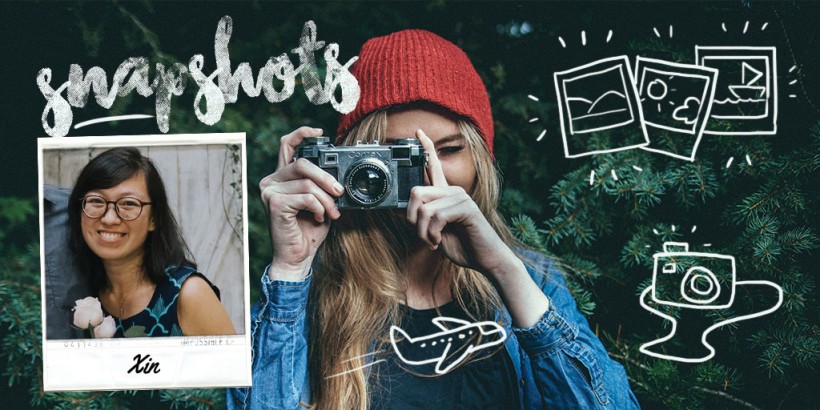 When a friend planted the idea of going to Iceland, my husband and I were a bit perplexed. Iceland? Who goes to Iceland? Mind you, this was 2014 when Iceland wasn't as popular a destination as it is today. Then again, we had always dreamed of seeing the Aurora, also referred to as the polar light or northern lights. So we bundled up and headed to the Nordics.
Beauty all around
We stayed in cute little cabins in Skaftafell. All around us were vast mountains and picturesque views, while sheep grazed among lush mountain grass and rainbows greeted us everywhere.
Pups at play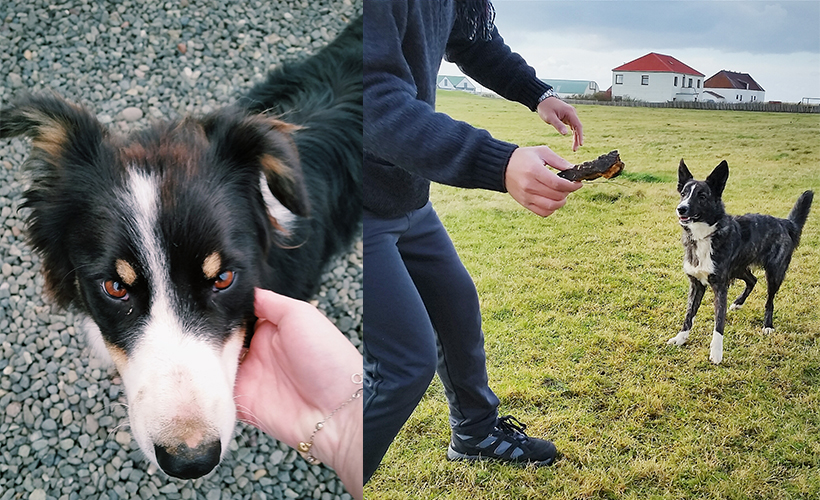 There were watch dogs at the places we stayed at. It was the first time I played fetch with a dog and it was really fun.
(Almost) gone with the winds
Climbing up Skogafoss, a waterfall on the Skoga River, was a real challenge; the wind was so crazy, it blew my hat off! Thank God I managed to catch it in time. I had to hold on tight and make my way up the stairs really slowly because I felt that I, too, was going to be blown away. The winds in Iceland are so strong that some of the waterfalls flow 90 degrees sideways! Pictured here is the top of the waterfall, where you can see the droplets from the waterfall splashing towards the camera because of the strong winds.
A land of many faces
You don't have to go far to get a beautiful view such as this. One of the interesting things about Iceland is that every section of the island looks very different; some parts have very little trees, some are lush and green, some are covered in moss.
Cool as ice
A piece of broken ice we picked up at Jokulsarlon Glacier Lagoon. It is amazing to think that you could be holding ice that is potentially a few decades old. We were also delighted to spot two cute seals swimming around the lagoon.
A snowy playground
Driving into Reykjavik, we were met with snow-covered grounds. As one of our friends had never played with snow before, we stopped for a bit of fun and games in the snow.
Nordic flora
Iceland is home to an interesting diversity of plants. The ones pictured here, in the middle, are known as crowberry and they bear edible fruits.
Snapshots is our photo essay section, where we ask readers to share a curation of their favourite images to tell the story of their city or a destination they have travelled to. We welcome contributions from readers; if you have a photo story to share, email editor@zafigo.com and indicate 'Snapshots' in the subject line. Published submissions will receive a token sum from us.