Harbin is one cool city, literally. The capital of China's northernmost Heilongjiang province, which borders Russia, Harbin is known for its harsh and frigid climate. Winters are long and icy, with January being the coldest month when temperatures can drop to -38°C, while summers are balmy at best, hovering around 20°C.
Instead of hiding at home from the cold, the Ice City makes the most of it at its annual Harbin International Ice and Snow Sculpture Festival, a nearly two-month event (5th January till 25th February this year) that is now the world's largest of its kind. Artists and sculptors from around the world converge here annually to showcase their masterpieces, that include replicas of iconic monuments aglow with colourful lights. Here's a look at some favourite artworks from the festival over the years: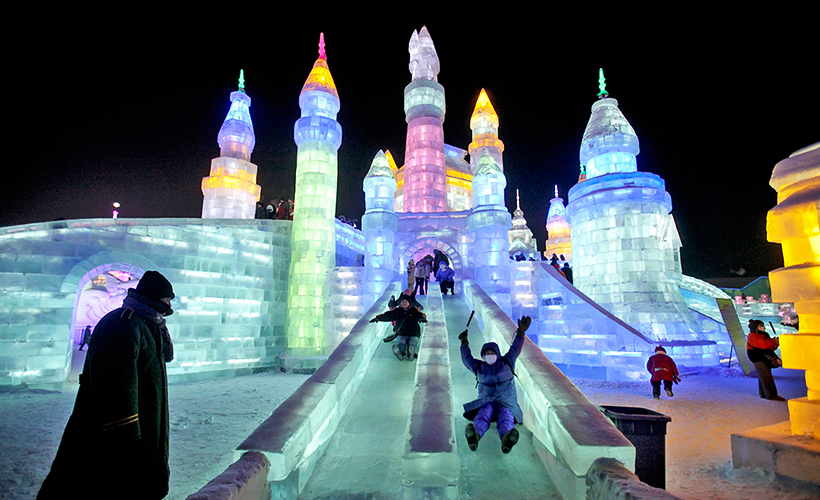 Some sculptures double the fun by letting visitors slide along their ice features.
All aboard the world's coldest steam train now!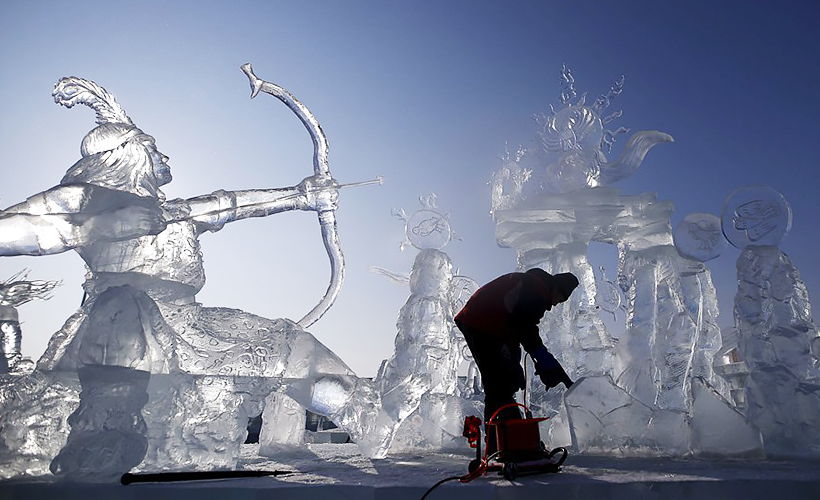 A sculptor working on his translucent masterpiece from ice blocks of about two to three feet thick, obtained from the Songhua River.
Altogether now… the festival draws 10-15 million visitors yearly.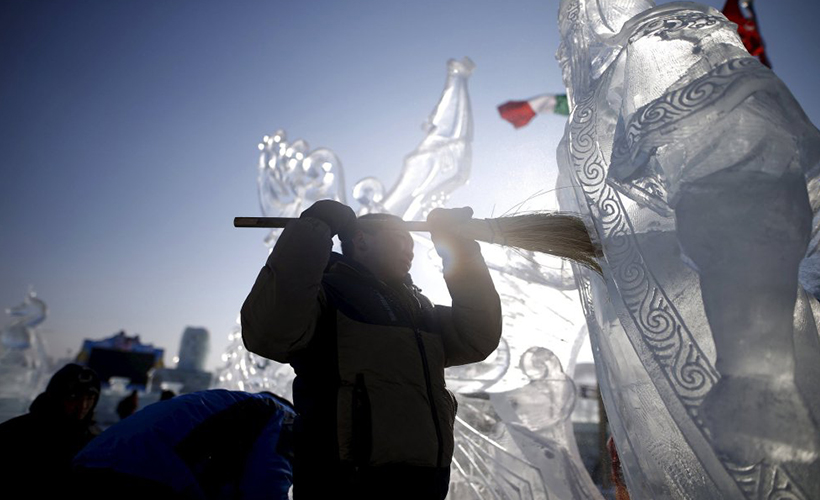 This larger-than-life sculpture of an ancient Chinese warrior gets a final sweep before greeting festival goers.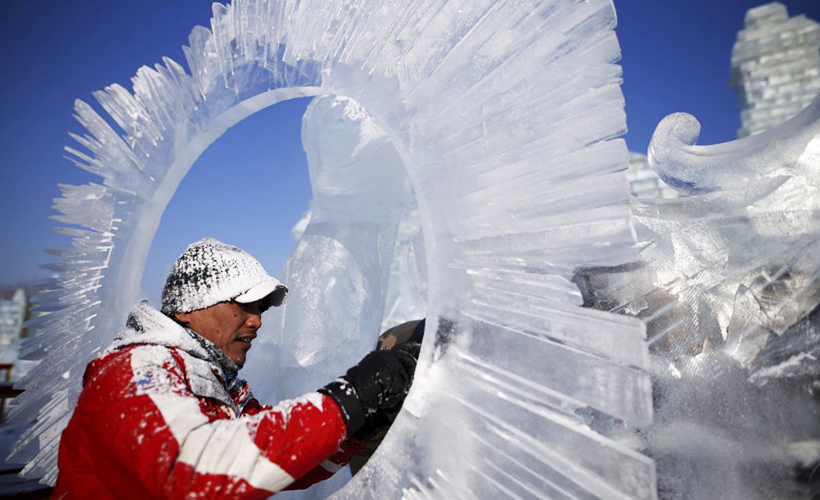 There's no limit to the design and dimensions of the sculptures, but like most things in China, the guiding mantra appears to be 'the bigger the better'.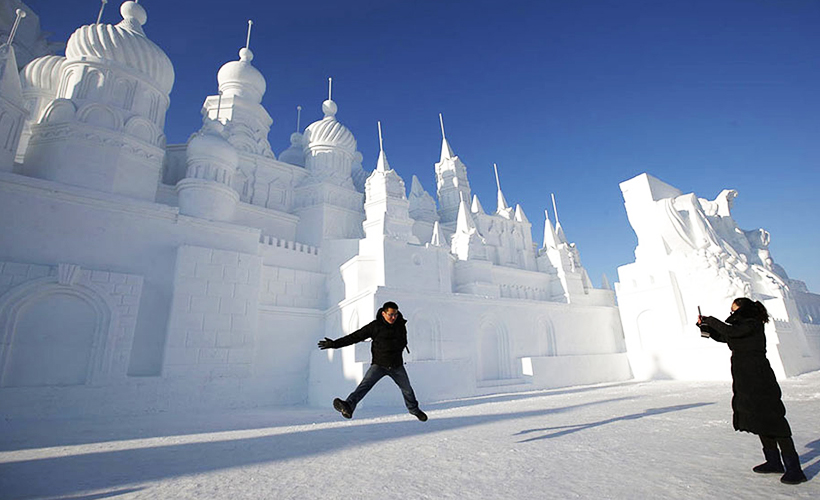 You too will want to jump for joy when you lay eyes on the stunning snow sculptures!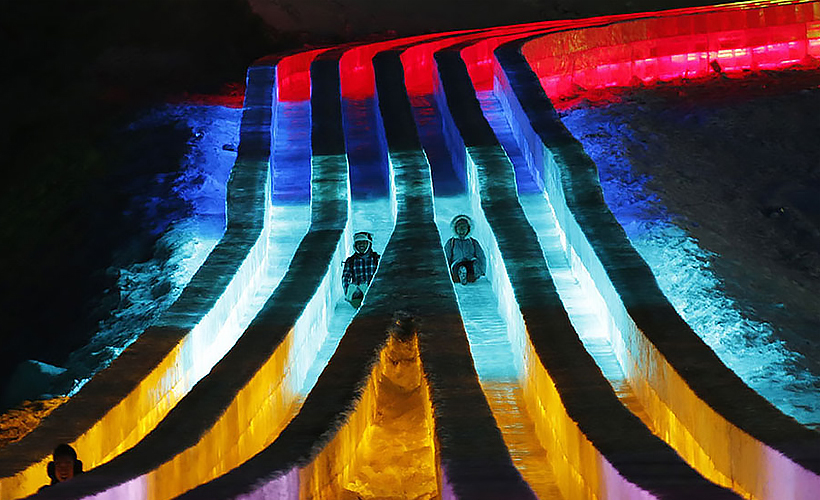 Vibrant, glowing lights are part of the aesthetics, adding to the festival's appeal.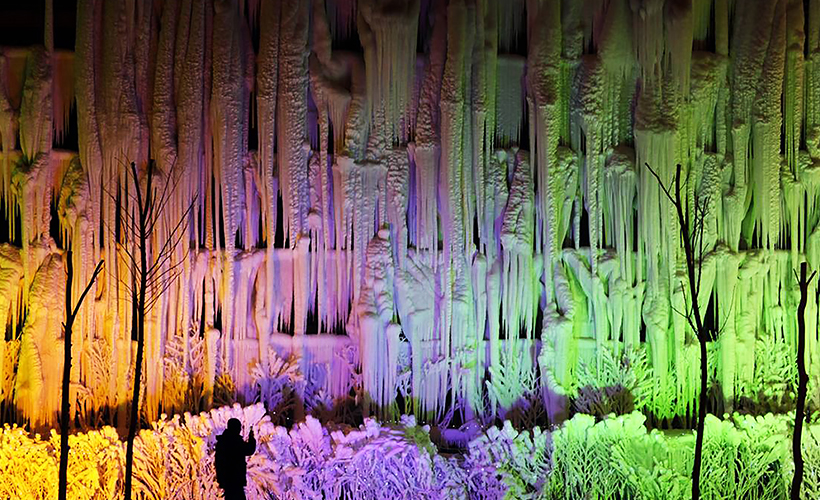 Stalactites melting or corals growing? The sculptures presented at the festival are a mix of the recognisable and the fantastical. Sometimes, the lines are blurred.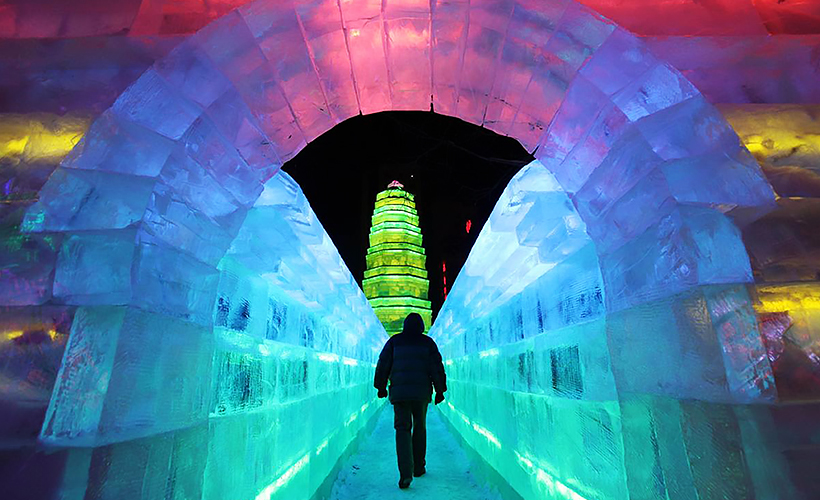 Into the beyond…the ice remains frozen solid as temperatures can dip to the negative 30s (in oC). If you're visiting, make sure to bundle up from top to toe.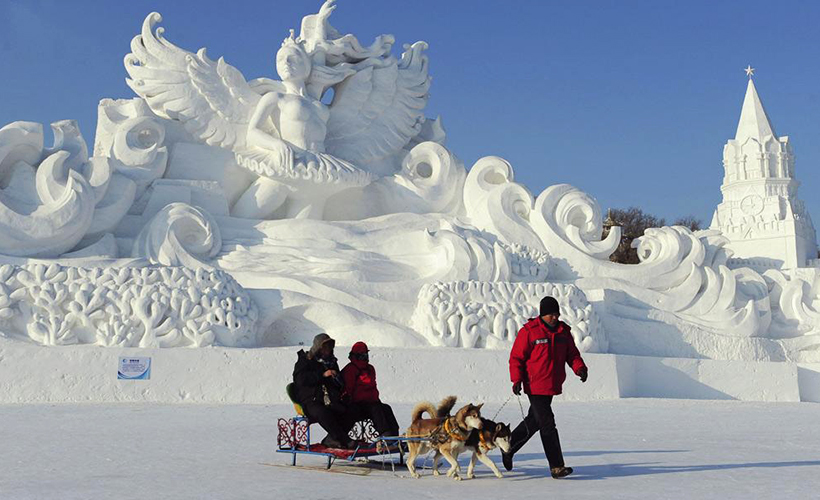 Visitors are free to walk around Sun Island Park, where the snow sculpture festival is held, or hire a dog sled for quick sightseeing.
Here's looking at you! A worker sweeping and smoothening the path in front of this snowy likeness of Santa Claus.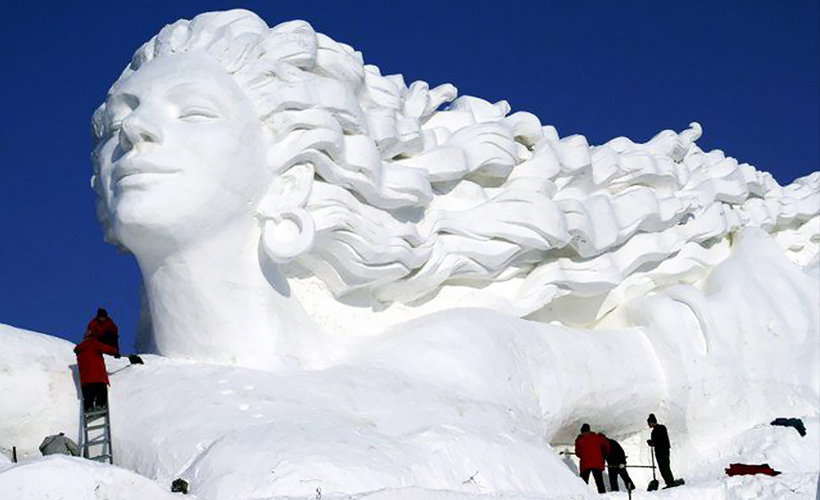 Unearthing a goddess. The festival has been known to use up to 120,000 cubic metres of snow!
Get all the latest travel stories from Zafigo. Follow us on Facebook, Twitter, and Instagram.