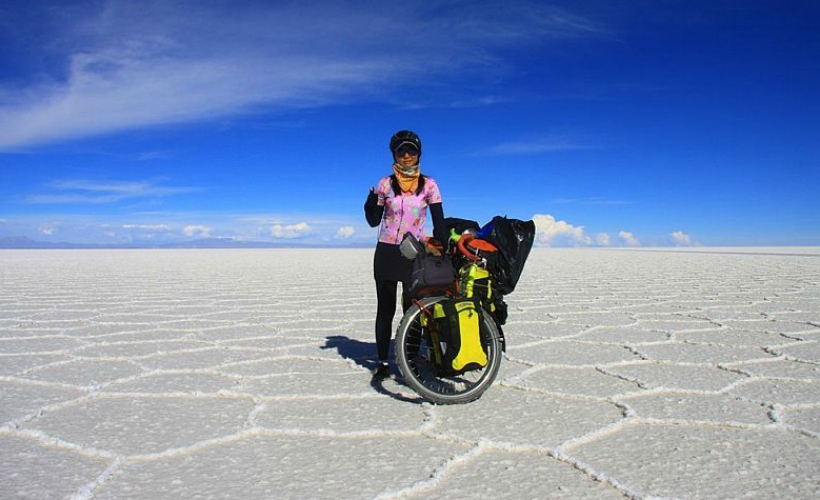 Lots of people get smitten with the idea of travelling the world on bicycle. There's Heinz Stücke aka The Bike Man, who cycled for most of his life through nearly every country in the world, there's Juliana Buhring who set the Guinness World Record as the fastest woman to circumnavigate the globe by bike, and there's Hyo Jin Jeong, our ZafigoX speaker who may not hold any world records but have been riding for years with over 60,000 kilometres under her belt.
If you're in awe of these travellers and hope to set off on your own bike tour around the world, let's not cannon ball into the deep end of the pool quite yet because there are some things you should know about bike touring the world…
Bike Touring Pro: Doing It On Your Own Time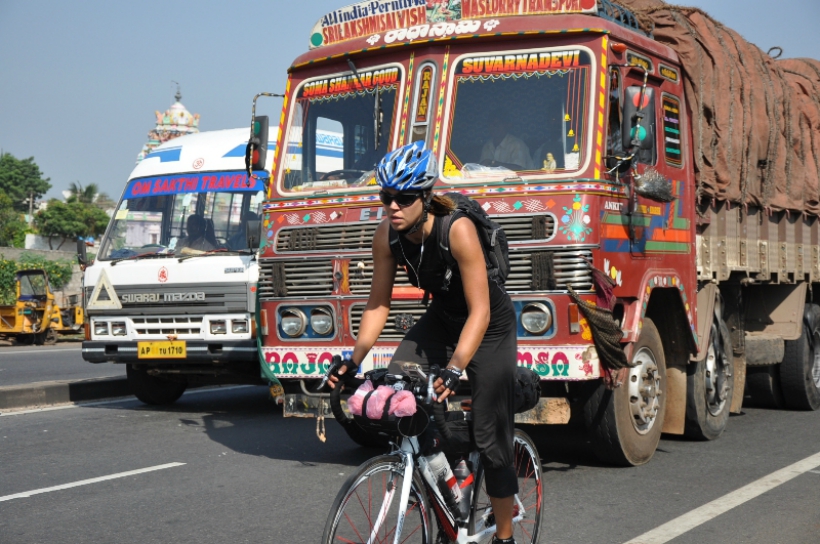 There's no hauling yourself out of bed to catch an odd hour flight or parking yourself at the train station waiting for your commute to the next destination. Also because your vehicle is your own, you can go as quickly or as slowly as you want, and you can even make as many stops in between as you want too. You'll probably even randomly meet the same travellers hundreds or thousands of kilometers apart.
Bike Touring Pro: The Solo Exploration
As part of your journey, you're bound to bump into other travellers sharing the same excitement and passion. Share tips and ideas and locations with these travellers and revel in the off-the-beaten-track locations you can explore. But it's important to remember to go at your own pace. Don't be in a hurry to join in on another's adventure.
Bike Touring Pro: The Exercise You're Getting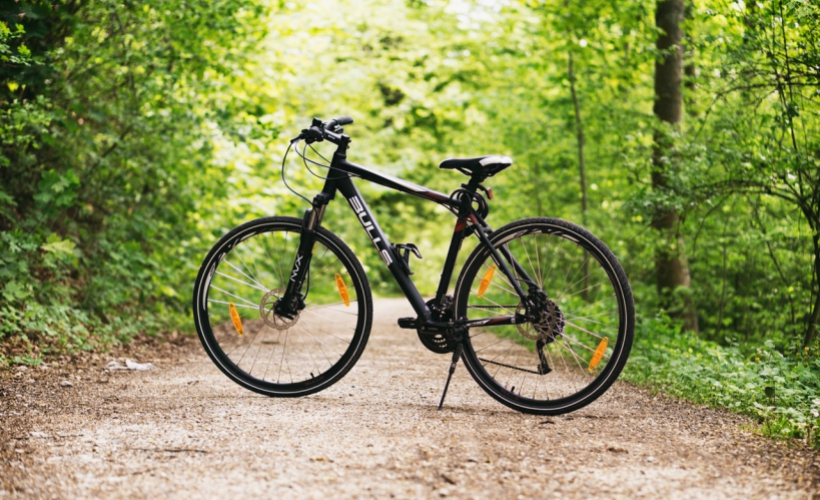 When it comes down to it, cycling is a great form of exercise. You'll be getting your blood pumping and your muscles working the way that no bus ride or train ride will. Plus, there's always a view to be enjoyed when you're cycling, a view you'd probably miss when you're snoozing on that ten hour bus ride.
Bike Touring Pro: All The Food
When you're riding it from little villages to towns, you get to experience that much more culture. And what better way to experience a culture than to dive into the local culinary delights? With all that exercise you're getting, you won't even feel guilty for that extra helping of dessert.
Bike Touring Con: It's NOT Going To Be Easy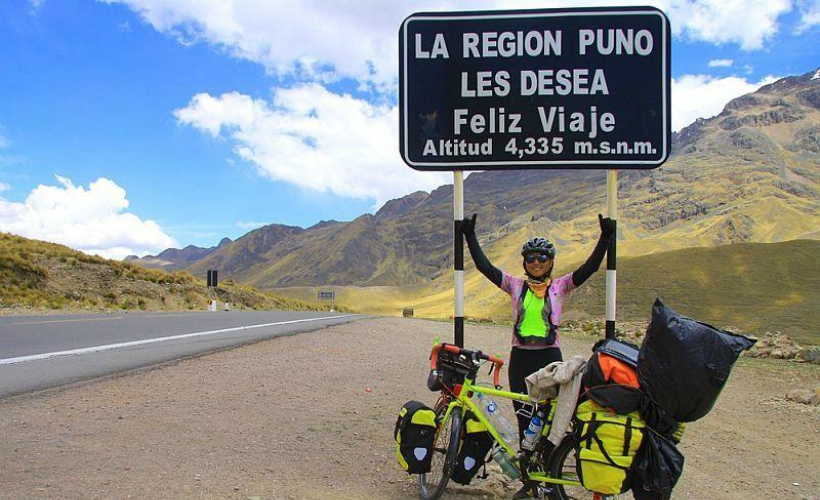 Bicycle touring is not for the faint-hearted. You'll find hilly spots challenging and traffic to be nerve racking. Even the most seasoned cyclists will find issue with navigating a fully loaded bicycle up and down steep slopes or crowded streets. Also, it will inevitably take you longer than you expect to arrive at your destination. The end goal could be days or even weeks so you will have to rough it out.
Bike Touring Con: Packing Is NOT Half The Fun
With the fact that you might take weeks to reach a destination, you'll generally need to pack along more stuff. Like, a lot of stuff. You'll likely need to pack camping gear, kitchenware and bike maintenance tools on top of your clothes and toiletries. Fitting that all into backpacks that you can fasten onto your bicycle is another fun challenge in itself.
Bike Touring Con: Knowing Your Vehicle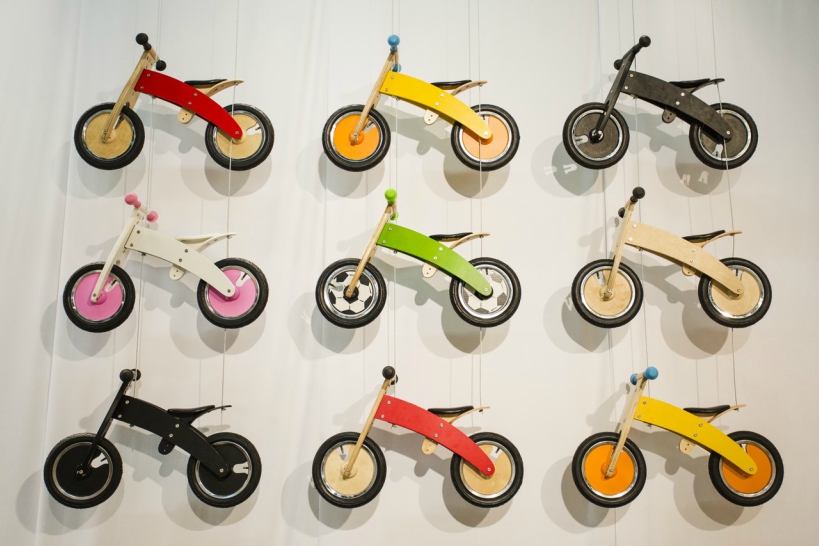 A strong understanding of bikes will be required before you ride off into the sunset. Think about the amount of time you'll be spending on the bike and the wear and tears that could happen. Do you know how to deal with them? Unlike a broken down car, you won't be able to call in a tow when you're at the side of the road with all your belongings.
Bike Touring Con: Extensive Planning Will Be Required
It's not as easy as throwing together some stuff into a backpack and heading off to a grand adventure. It can feel like that, but a long term bicycle tour will need a fair bit of time to plan. There's the gear to sort out, the packing, the route, and lists upon lists of things to think of.
Luckily, with Hyo Jin Jeong as one of our workshop leaders at this year's ZafigoX, you can find out everything you need to prepare for your ultimate cross border cycling trip. Despite the naysayers, Jin has cycled through 67 countries in North America, Latin America, Africa, Europe, the Middle East, Central Asia and South East Asia. And all without going back home for six years! Having cycled more than 62,000 kilometres so far, Jin will be in Malaysia to share her experiences at ZafigoX, leading a workshop titled Cross-Border Cycling: What & How You Need To Prepare For Your Your Ultimate Biking Trip.