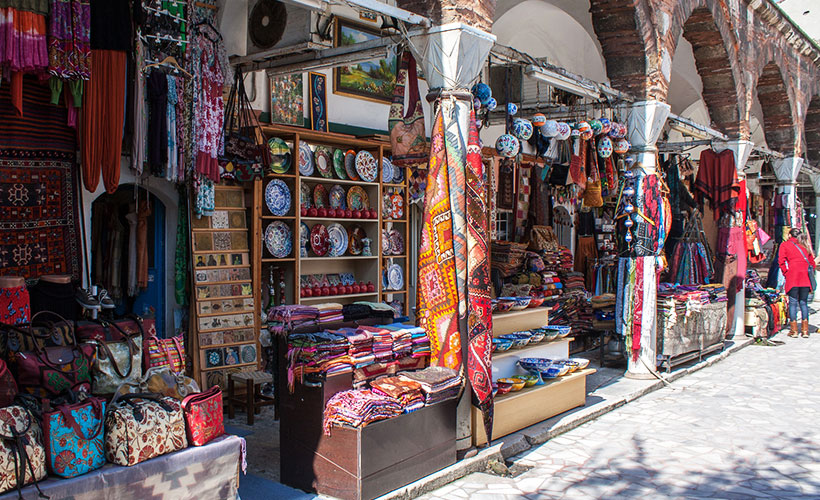 The Grand Bazaar in Istanbul, Turkey is sometimes labelled as the world's largest shopping centre. It really is one massive covered market, with over 3,000 shops lining some 60-plus streets! While some say that shopping at the Grand Bazaar is intimidating and others say bargaining is a dying art, haggling for a good price is still an excellent way to experience Turkish culture.
Here are some tips to keep in mind if you want to partake in this practice that has been a source of excitement at the Grand Bazaar since the 15th century:
1. Get the low-down first
The shops in the Grand Bazaar are grouped based on the products they offer. While it might seem odd to be neighbours with your competitor, it makes it easier for shoppers to find what they want. It also makes it easier for you to first check out what's for sale and compare quality and prices. This clustering of similar shops also makes it easier to bargain at a number of shops to get the lowest price possible.
2. Decide on your highest price beforehand
Decide on the absolute highest amount that you're willing to pay for an item. Keep that amount separate from your other money so that, ultimately, you can take it out and say to the shop assistant, "This is all I have, will you take it?" Placing the money in their hand might help you get the price that you want. It's difficult for anyone to say 'no' when they have cash in hand.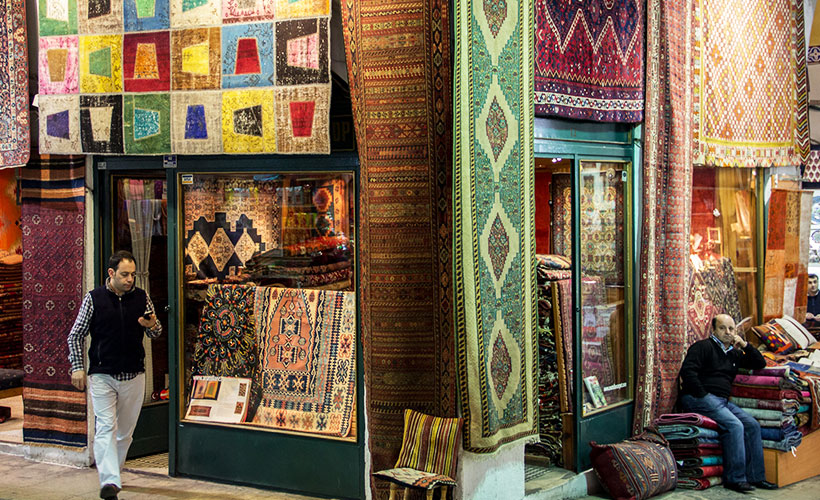 Also always stick to your original price. The shopkeepers are used to bargaining and are able to talk customers into purchasing something at a higher price – even against your better judgement.
3. Time your buying – and bargaining – wisely
Most shops employ salespeople, so it's unlikely you'll be dealing directly with the owner. Many will need to meet a daily quota of items sold, along with receiving a commission on the goods sold. At the beginning of the day, a salesperson might be more eager to sell (even at a lower price) in order to meet their daily quotas. Thereafter they will focus on increasing the commission that they earn.
On the other hand, showing up as a shop opens might give off the impression that you're too interested in an item. Give a shopkeeper time to have a few glasses of tea and warm up to the day – arriving between 11AM and 1PM is recommended for the best bargaining.
4. Play it cool
Don't just zone in on the product that you want to purchase. Look at other things and pretend to be just looking around. Ask about a variety of products and avoid telling your travel companions that this "will make a wonderful gift for so-and-so." Once you're ready to start bargaining take the item and casually ask what the price is.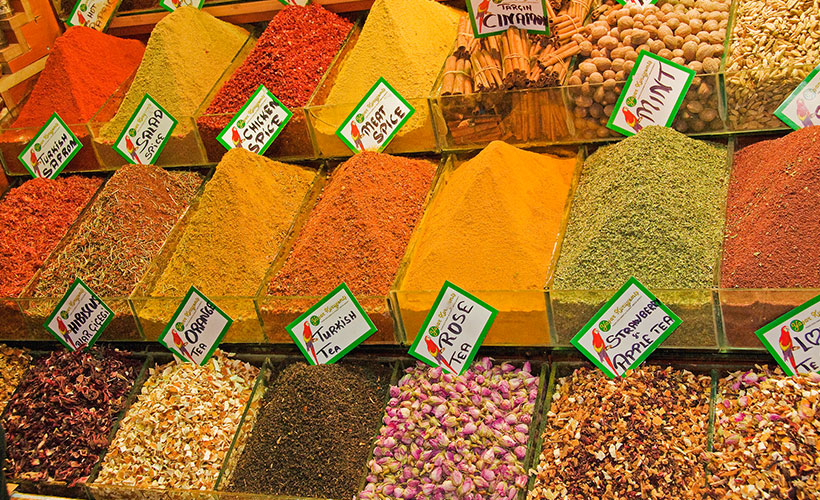 5. Start low
When you ask a salesperson for an item's price, they might ask you what you're willing to pay off the bat. Remember that you'll never be able to go lower than the first price you offer, so here you have two options.
The first is to make them give the opening bid, upon which you should look surprised and find the price far too high. Put the item down and slowly start walking to the door while looking at products of a neighbouring shop that sells something similar. The shop assistant will likely buy your bluff and your bargaining can really begin. If this doesn't happen, and you don't find the item cheaper elsewhere, you can always return.
The second option is to offer half or even a third of the price on display. This gives you a lot of room for negotiation. Mentioning that you have seen the same item for cheaper somewhere else might also help – just be careful that the amount mentioned is not unreasonable as shop assistants generally know how much the items go for.
6. Bargaining is a marathon, not a sprint
Negotiating takes time, and adds to the experience. While haggling, keep sending signals that you're still unsure of the item and the price that he or she is offering. The shopkeeper should want to sell the product more than you want to buy it – or so it should seem.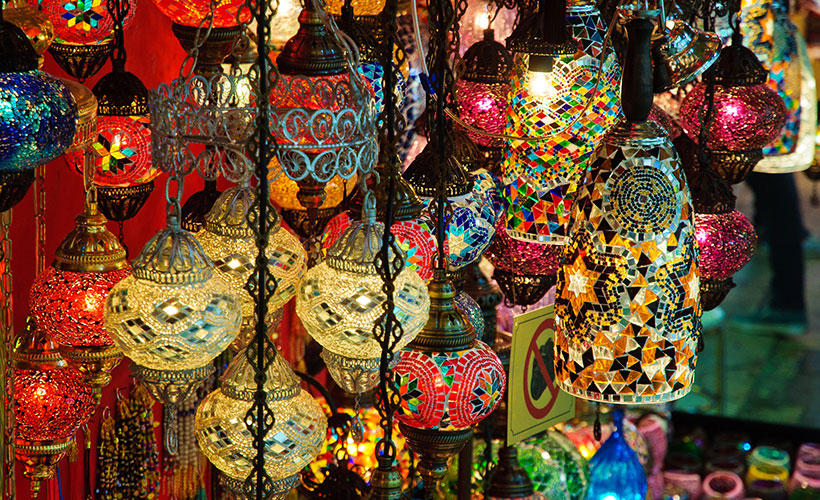 A shopkeeper will probably offer you some tea – accept it. This is firstly to take you to a quiet place in the shop where other customers cannot overhear your bargaining – and the final price you pay. Secondly, he might use this in order to let you drop your guard by telling you stories about his family and life at home. Keep pretending to be unsure until you reach a price that both parties are happy with.
7. The calculator is not always your friend
Never allow someone to use a calculator to calculate a discounted price. This is a negotiation tactic. Stick to the price that you originally had in mind.
8. Don't feel pressured into buying
Shopkeepers will show you a number of products and go to a lot of 'effort' to unpack things for you. They will also offer you tea (as mentioned before). Even if you accept this, you are under no obligation to buy anything. Once an offer is accepted, though, it is seen as a verbal contract and changing your mind or going back on your offer is not acceptable at this point.
9. Be aware of your surroundings
Keep your valuables safe and be aware that pickpockets and bag slashers could be hanging around. Bring a set amount of money that you're willing to spend and separate it into different pockets. Also, avoid putting anything in your back pocket.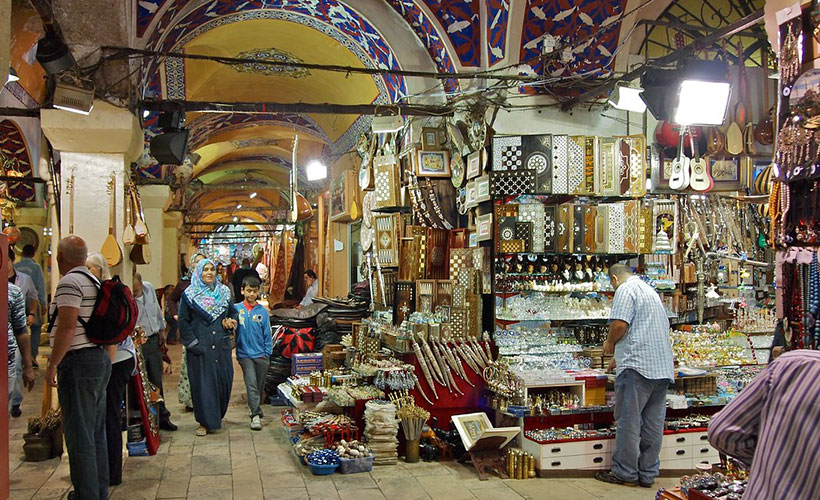 10. Take the road less travelled
You might find your biggest bargains in the side streets and alleys connected to the Grand Bazaar. While the shops inside are all part of the show, these outer shops are usually able to offer you better prices (sometimes up to 50 per cent less) for the same items.
11. Tax refunds and shipping
It's best to arrange the shipping of your purchases yourself; especially if they're expensive or unique. You might also be asked to sign a tax refund form. Insist on a refund on the spot instead of allowing a salesperson to add the tax to be refunded at the airport. Sometimes, the form that you present at the airport might say that you've already received a refund.
12. Play nice
Finally, smile and be polite. Getting angry or becoming rude while bargaining will yield the opposite of your desired results.
Take your time while bargaining in the Grand Bazaar. Immerse yourself in this game that the Turkish have turned into an art form. You'll walk away with an amazing local experience – and some beautiful souvenirs.
Get all the latest travel stories from Zafigo. Follow us on Facebook, Twitter, and Instagram.