Located behind Bangkok's iconic Jatujak/Chatuchak Market (best known for having more than 15,000 stalls), JJ Green is a hipper, more creative weekend market that starts from around 4PM on Fridays and stays open through Sunday evenings.
Locals, though, know to wait until the music gets going after dark, when all of the vendors are fully set up and the bars start to pulse with activity. JJ Green can be busy, and even a bit overwhelming, but there is something enthralling about being in the middle of the hype.
Market report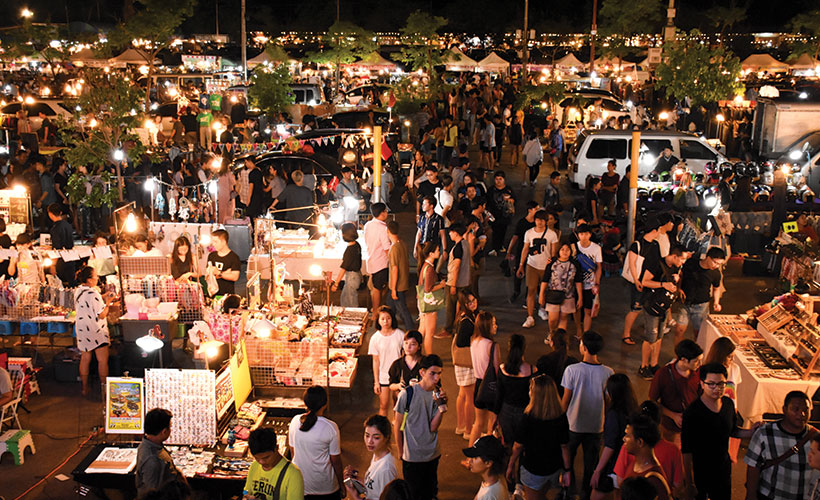 Known for its cheap beers, cool clothes, and quirky antiques, JJ Green is equally patronised by locals and tourists. It is most popular in the early evening as its neighbour (Chatuchak) slows down. As the sun sets, it comes alive with young Thais looking for a good deal, great food, and a place to jam out to live music.
Shop and snap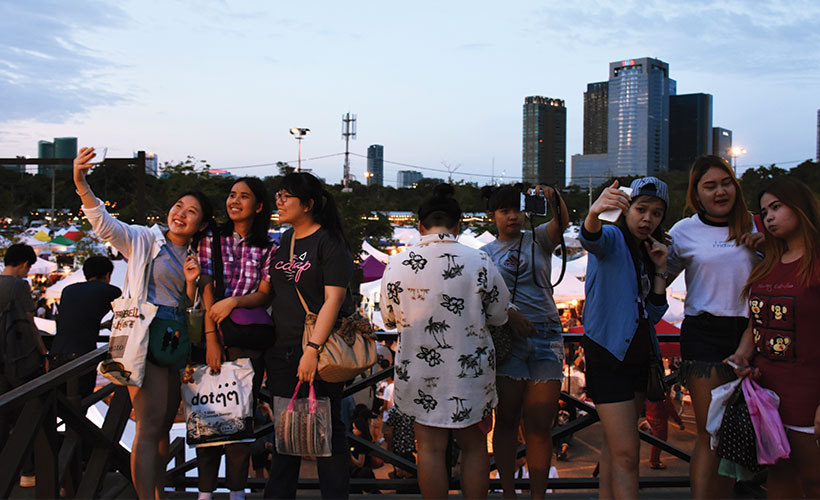 If you measure how cool a market is by how many selfies are taken there, JJ Green has to be one of the top night bazaars in Bangkok. The best vantage points all have long lines, but I thought the people were more fun to watch anyway.
Old gold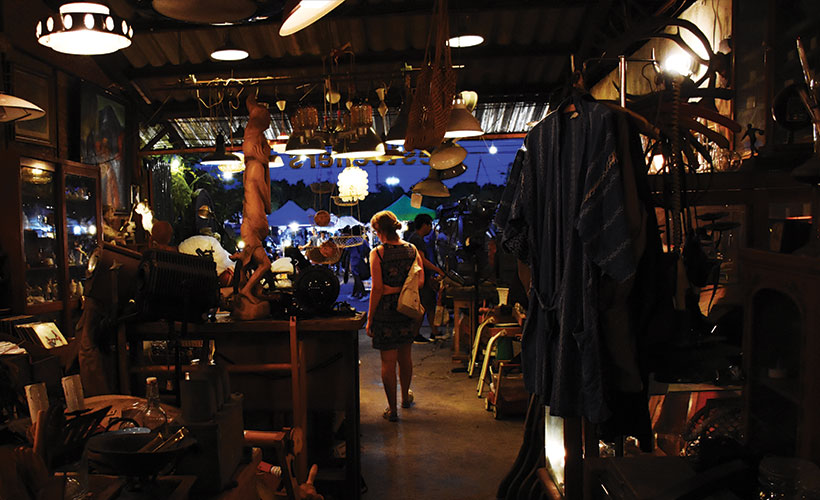 The back of the market is lined with antique stores crammed with a mash up of American kitsch and vintage Asian finds. We spent way too much time exploring the jumble of Garuda statues on sale next to old Coca-Cola machines, American license plates, and vintage maps of old Siam.
Fashion focus
JJ Green is a hipster fashion paradise, with rows on rows of booths selling new and used clothes. It's a mix of fast fashion knock-offs (handwritten Zara signs are popular) and local Bangkok designers selling their unique designs, but one thing they all have in common – it's all cool.
Smooth operators
To keep your strength up while shopping, there's a huge variety of inventive snacks, like this smoothie with balled watermelon on top. With so much going on at the market, food sellers are always looking for ways to stand out.
Street dining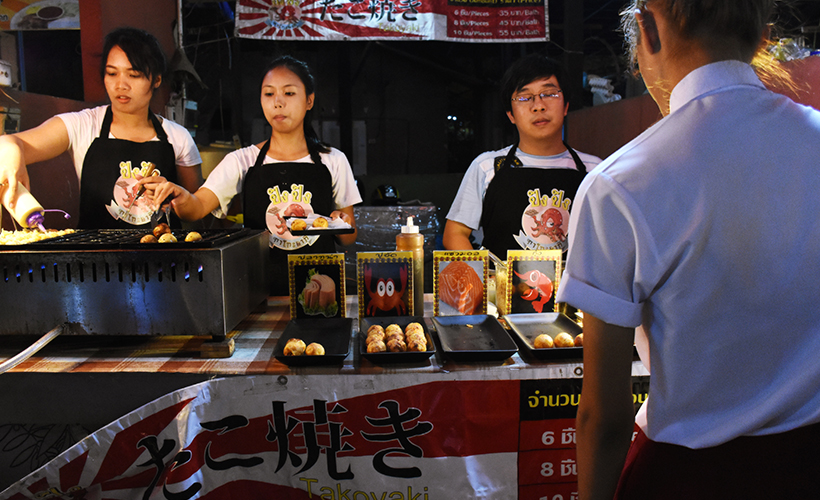 A Thai student contemplates which takoyaki ball to get. Much of the food at the market is made to be eaten on the go, so the shopping doesn't have to stop. For the tired – or shopped out – there are plenty of sit-down options, including popular bars sprinkled through the market.
Read the previous Snapshot: Experiencing The Maldives Like A Local
Snapshots is our photo essay section, where we ask readers to share a curation of their favourite images to tell the story of their city or a destination they have travelled to. We welcome contributions from readers; if you have a photo story to share, email editor@zafigo.com and indicate 'Snapshots' in the subject line. Published submissions will receive a token sum from us.