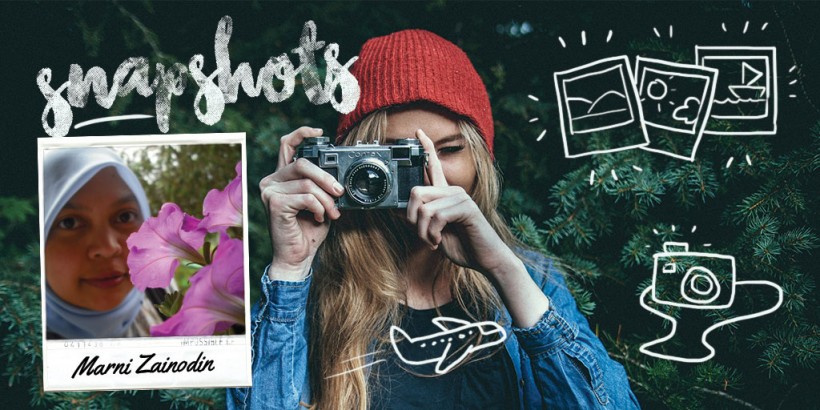 Kathmandu has always been one of my must-travel-to destinations and a few months ago, I ticked it off my list. I went hiking in this beautiful country with 10 other fellow Malaysians and our amazing tour guide, Saligram Aryal (Sali) of Mountain World Treks and Expedition in Nepal. We also had four amazing porters helping us, guiding us, walking with us and most helpfully, carrying our bags from mountain to mountain. We hiked our way across the Annapurna range and up Poon Hill, reaching an altitude of 3,210 metres. Altogether, it was a most unforgettable experience.
The festival of colours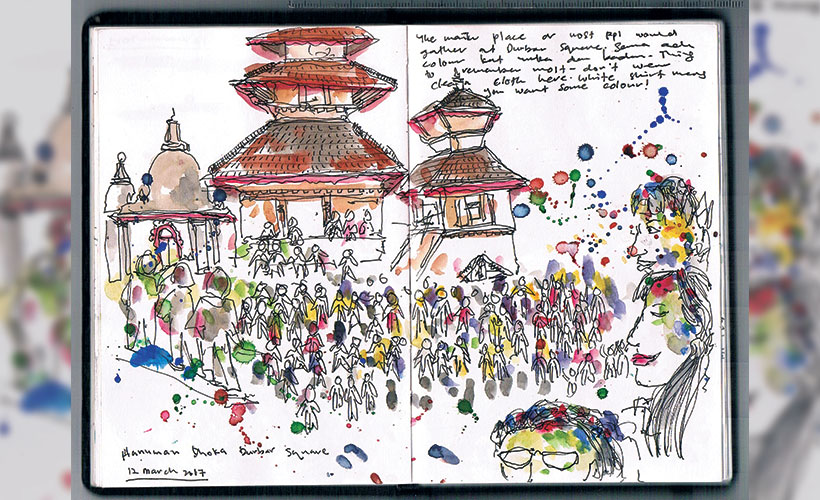 My first introduction to Nepal was the festival of colour or Holi. Celebrations started early in the morning. I went to the rooftop of my hotel which afforded views of more rooftops.
I will always remember that morning; as I waited for the warmth of the morning sun, I noticed a local family that stayed there (most probably the owner or workers at the hotel) gathered their kids together and from afar, I could see them throwing coloured powder at each other. Holi begins at home! The kids were laughing, obviously having a good time. The main event took place at Kathmandu Durbar Square and it's an experience of a lifetime you have to try for yourself. Just remember to wear white to catch as much colours!
---
Learn more about the festival of colour. Read:
---
The heart of Kathmandu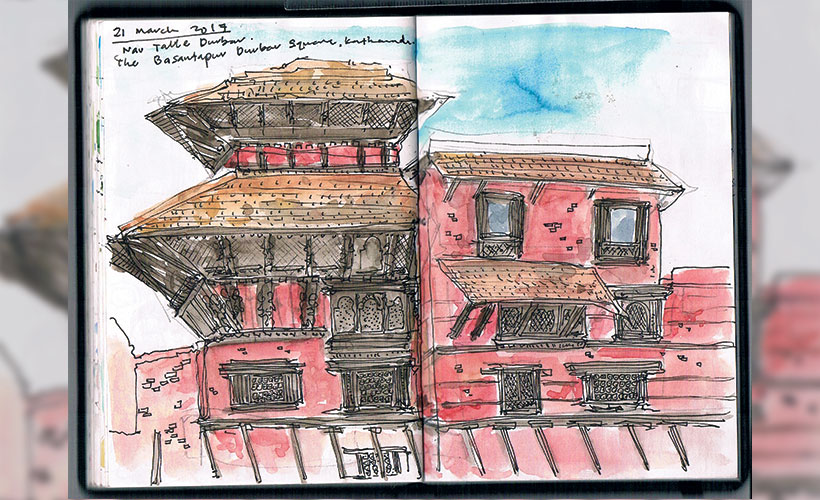 Kathmandu Durbar square, a UNESCO world heritage site, is one of the key attractions in the capital city of Nepal. After the major earthquake that shook the country in 2015, some of the architecture was partially damaged while other parts completely collapsed. Till now, reconstruction efforts continue, but the square has managed to retain much of its beauty and charm. It's a relaxing place to walk around or sit still for a moment. You will likely get approached by local women selling hot Nepali tea.
The warmth of a cuppa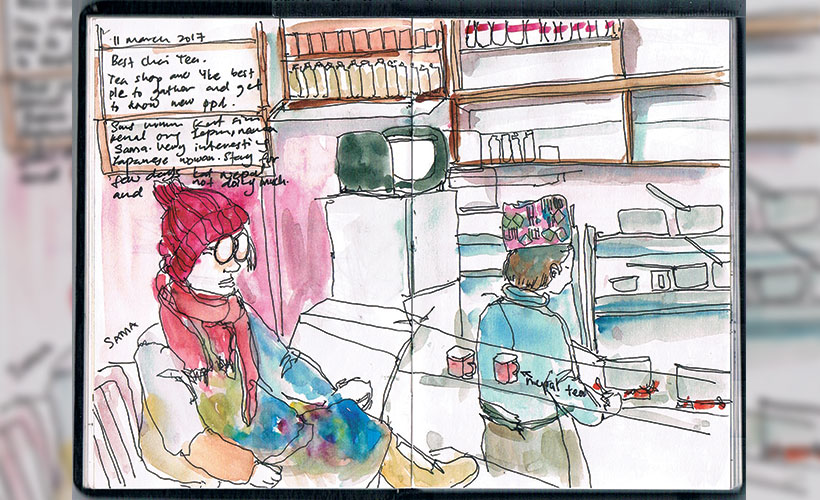 Among my best memories of Nepal is having a cuppa at the tea shops. Order the masala tea, or Nepali tea. It's a fragrant brew with spices that remind me of the Malaysian teh tarik (pulled tea), except that it's not tarik (pulled), less sweet and more spicy! It's particularly comforting to drink a cup of this when the weather gets cold.
Every day, I would visit this particularly tea shop on Z Street in Thamel. Each time I was there, I would observe the locals going about their daily lives – office or hotel workers having a quick breakfast, a Japanese traveller with absolutely no plans except to spend quality time in Nepal. Sometimes, I ended up chatting with the locals, who would regale me with stories about the country. Like the travel agent, having some time off in the evening, who told me about the tragedy of the royal massacre. On my last day there, I said goodbye to two members of the Nepali army who were off duty and preparing to start training in Pakistan. It was cold and rainy most of the time I was there, but it always felt very warm at the tea shop.
Lakeside town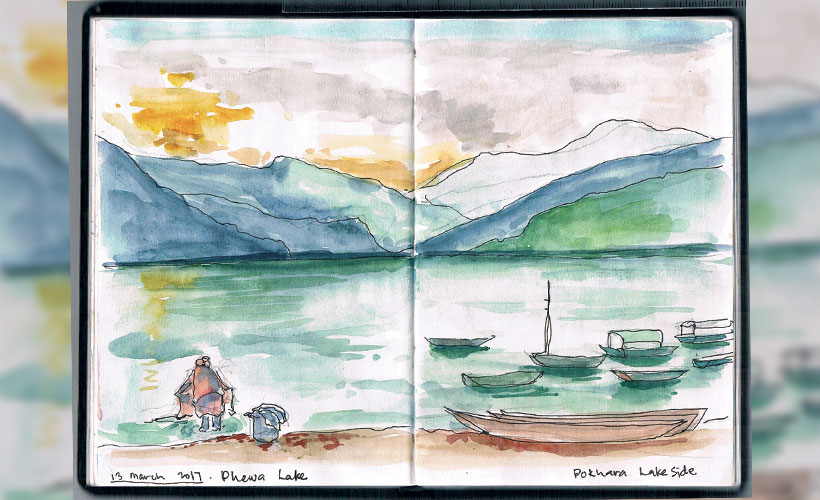 Pokhara, located about five to six hours from Kathmandu by land, is the gateway to the Annapurna range. At the centre of this town is Phewa Lake – a beautiful view and a lovely spot to sightsee. There are restaurants around the lake too, so take a slow evening stroll around, or rent a boat and paddle around. Leave your thoughts behind and move with the natural flow of the lake.
Southern beauty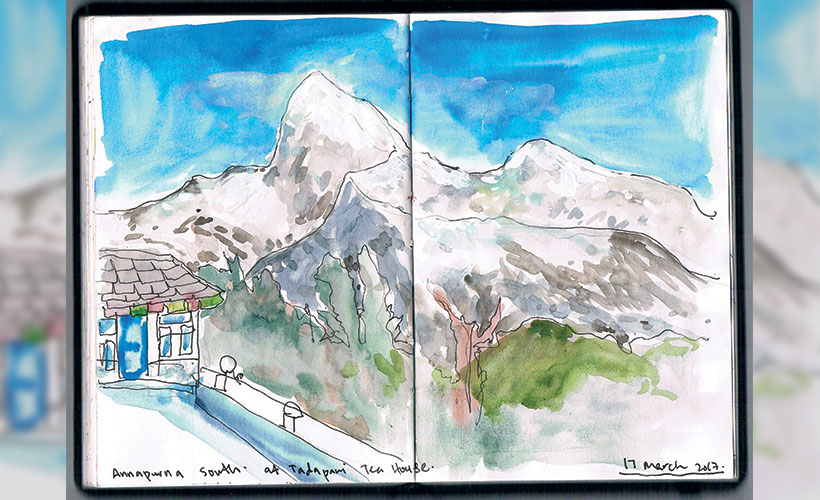 We had planned to hike towards Annapurna Base Camp but the route was hit by an avalanche – the first in 25 years – so we rerouted to Poon Hill instead. It stands at 3,210 metres and took several days of hiking to reach. When we did, we were greeted by panoramic views of the Annapurna south mountain that loom majestically at 7,219 metres. Even from afar, her beauty is astounding – covered in thick green forest and capped by snow. I was humbled. It had taken many, many steps to get there and I was probably frozen at some point when temperatures dipped below zero. But seeing her made everything worthwhile. She is simply majestic, she took my breath away…
Tea and more tea
Even up on the Annapurna range, I was never far from a tea house as there are many surrounding the hills. Many of them double as guest houses as well, for weary trekkers looking to spend the night. Hot food, hot showers, WiFi – they have it all, if you want it. It can't be denied that digital social connection has become a vital part of 21st century life, but it also wouldn't kill you to leave the virtual world behind for a while. At the time, these lines from the film Stranger Than Fiction, kept playing in my mind:
"Dr. Jules Hilbert: Hell Harold, you could just eat nothing but pancakes if you wanted.
Harold Crick: What is wrong with you? Hey, I don't want to eat nothing but pancakes, I want to live! I mean, who in their right mind in a choice between pancakes and living chooses pancakes?
Dr. Jules Hilbert: Harold, if you pause to think, you'd realise that that answer is inextricably contingent upon the type of life being led… and, of course, the quality of the pancakes."
Me? I'll take that hot masala tea or maybe a hot lemon juice. And my sketchbook, of course.
Dedicated to: Our guide and porters: Sali, Kaka, Dinesh, Mani and Binud; team members: Arif, John ,Amy, Nida, Zain, Wei Ye, Keat Yee, Sai Mun, JJ, Nana, Ilham, Cik Wanie and Ainaa.
---
Read the previous Snapshots entry:
---
Snapshots is our photo essay section, where we ask readers to share a curation of their favourite images to tell the story of their city or a destination they have travelled to. We welcome contributions from readers; if you have a photo story to share, email editor@zafigo.com and indicate 'Snapshots' in the subject line.
Published submissions will receive a token sum from us.