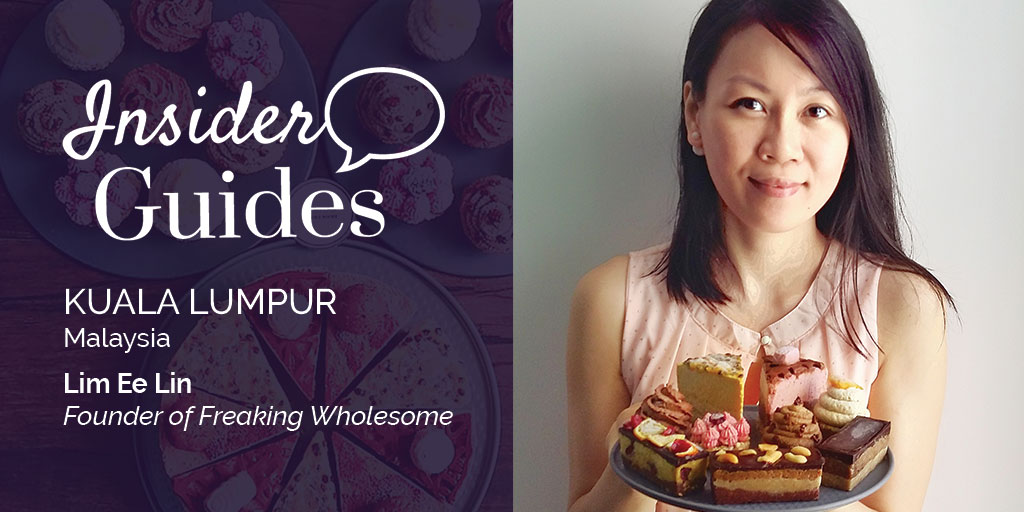 Ee Lin's health and wellbeing took a backseat when she was working in the banking industry but all that changed when she and her family relocated to Bermuda for several years. The exercise-friendly culture in Bermuda encouraged her to lead a more active lifestyle and eat better.
After moving back to Kuala Lumpur for good, she realised that there were not many allergy-friendly desserts available. To inspire others to adopt healthier eating habits, she established Freaking Wholesome, a home-based bakery that specialises in raw desserts. She started with raw cakes that were vegan-friendly, and free from gluten and refined sugar. The response was very encouraging, leading to her expanding her range of treats to include mini raw cupcakes, mini raw dessert cups, and wholesome bars.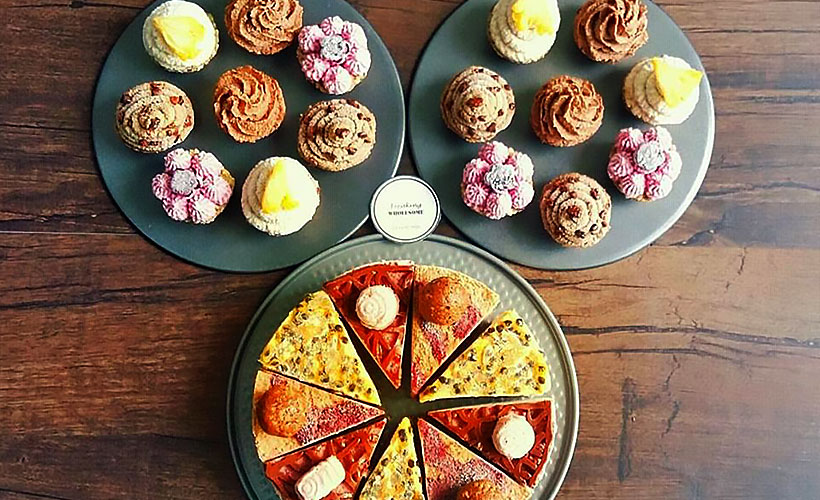 As a wellness enthusiast, Ee Lin tries to eat clean most of the time and enjoys nourishing herself with smoothie bowls. Here are her top 5 places to get that fix.
Ola Bowls
Their smoothie bowls are not only Instagram-worthy but also delicious! As a peanut butter lover, I naturally gravitate toward their indulgent bowl of Peanut Trouble (peanut butter, soy milk, bananas, muesli, granola, strawberries, and pumpkin seeds), a bowl of nutty delight that is rich and creamy without being overly sweet.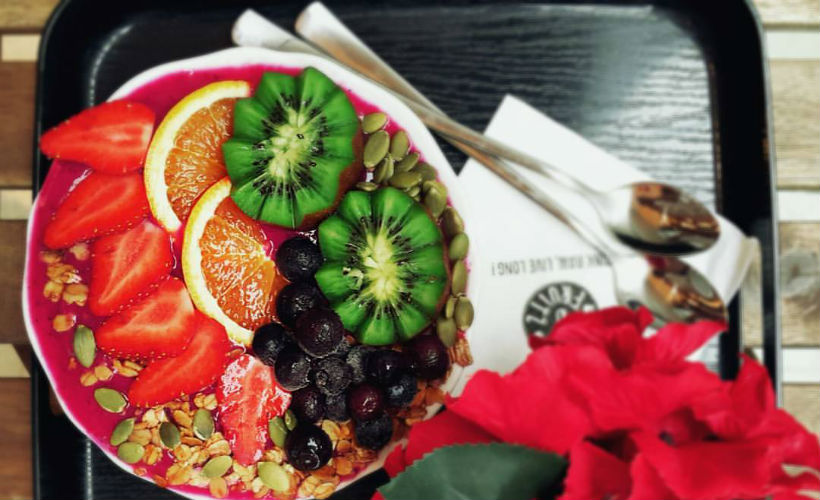 For more information, click here.
Impressed
Aside from their delightful array of cold-pressed juices, their smoothie bowls are lipsmackingly good! My favourite is their Dragon Bowl (dragonfruit, banana, strawberries, coconut water, chia seeds, and buckwheat), and their Overnight Oats are worth trying too.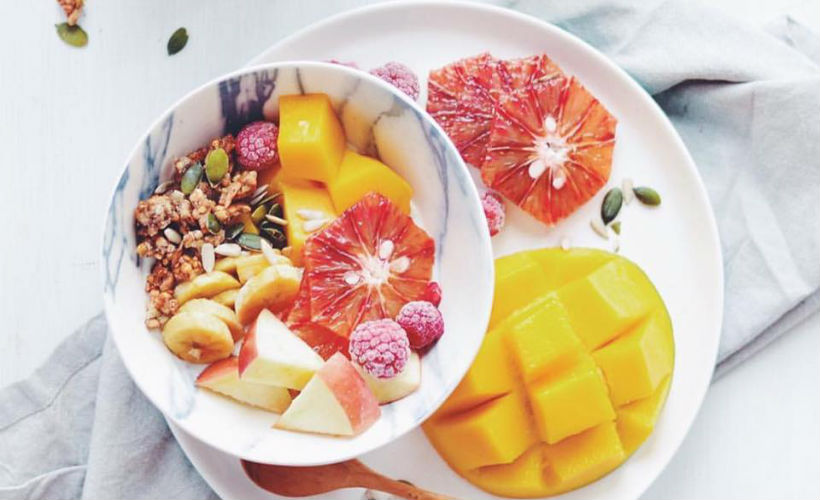 For more information, click here.
The Good Co
Surrounded by lush foliage, this cafe with a relaxing ambient offers a selection of healthy fares ranging from soups to salad pots and sandwiches. Their Golden Bowl (a mango and banana smoothie garnished with blueberries, toasted oats, mango and banana slices, goji berries, chia seeds, and pumpkin seeds) is a must when our tropical temperature is soaring high.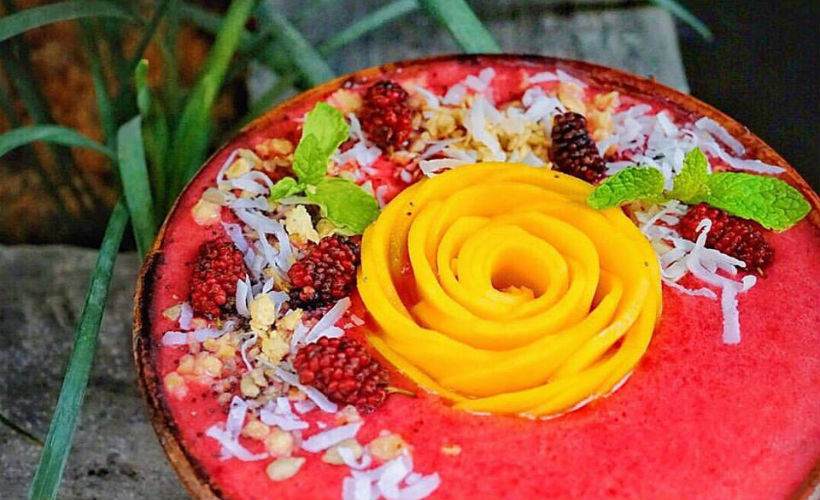 For more information, click here.
Acai Lab
What I love about this laidback kiosk is that they use frozen acai berries instead of acai powder to make their smoothie bowls. The Rio Bowl (acai, guarana, bananas, strawberries, honey and granola) is my go-to choice when I need a good dose of acai goodness!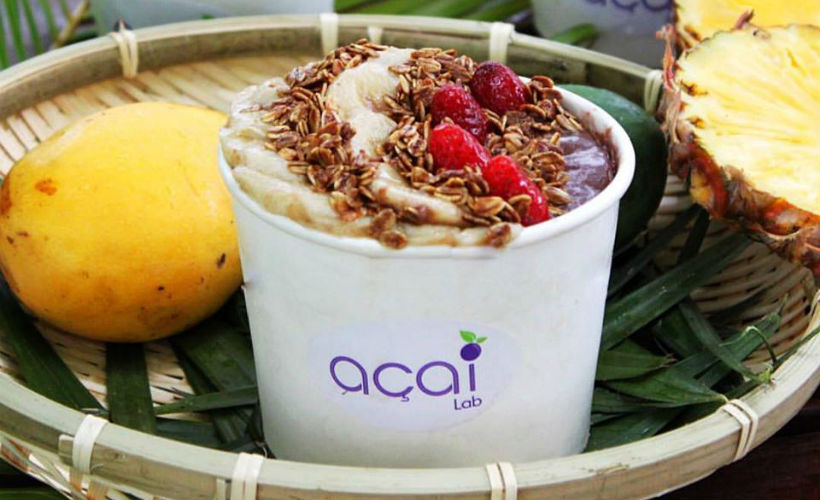 For more information, click here.
Marmalade
Besides smoothie bowls, this kid-friendly cafe serves up great-tasting salads and wholesome kids' meals. Whenever I need to add more greens into my diet, I would order their pretty-looking bowl of Green Goddess (spinach, bananas, and mangoes topped with granola, raspberries, almonds and chocolate shavings).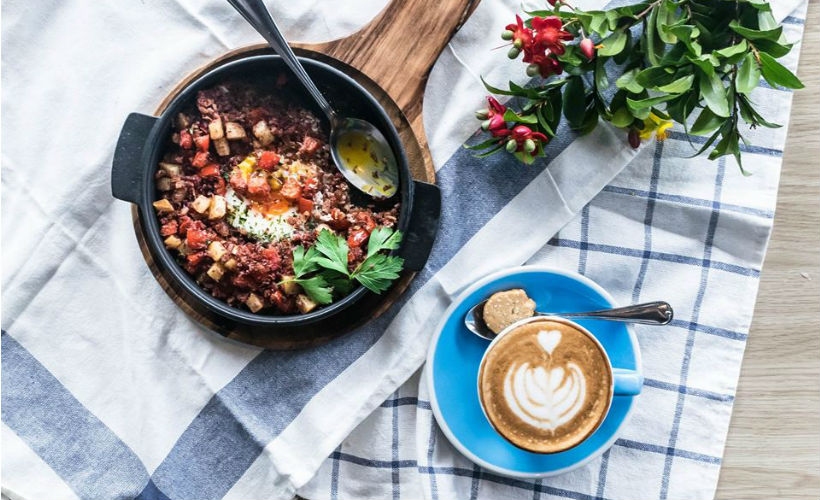 For more information, click here.
In Insider Guides we ask local women to give us their top recommendations on a particular subject or area of interest in their city. Want to be featured in the next Insider Guides? Drop us an email at
editor@zafigo.com
with the subject line 'I want to be an Insider Guide for my city'.