Finding a spot for a coffee morning with friends in Kuala Lumpur is not difficult at all but trying to decide on one can feel overwhelming – there is a chic, trendy café around every corner of the city!
If you're looking to do more besides coffee and cakes, these 6 stylish cafes are also great shopping spots for browsing beautiful designs and picking up memorable gifts.
1. Peter Hoe Evolution & Beyond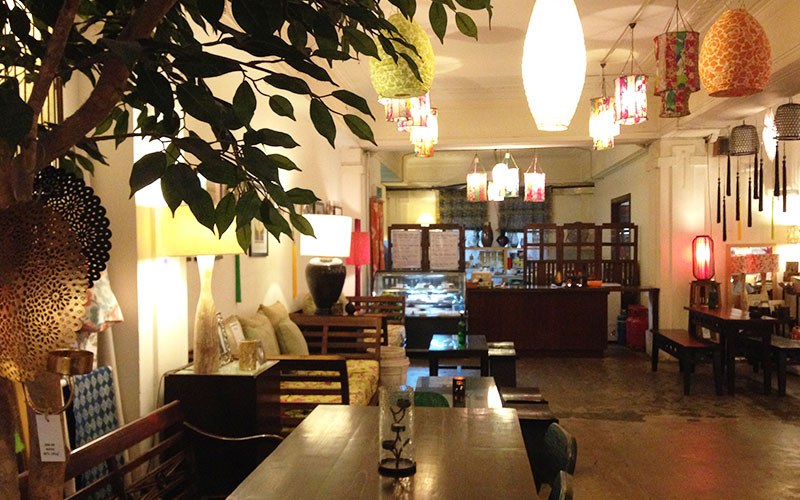 Well-known among travellers thanks to features in Lonely Planet and Wall Street Journal, this institutional store has somehow managed to remain under the radar of many locals. It truly is a hidden gem, a treasure chest of stunning offerings that run the gamut from apparel to home décor, table wares to stationery. Laid out like a maze that you'd be happy to get lost in, Peter's exclusive designs are made by traditional artisans from cottage industries around Asia.
In between ooh-ing and ahh-ing over the displays, head to the small café area to take a breather and ponder over your decisions. Order from a small menu of salads, soups, pastas and cakes – all are Peter's own recipes, and he's most proud of his creamy, wholesome quiches.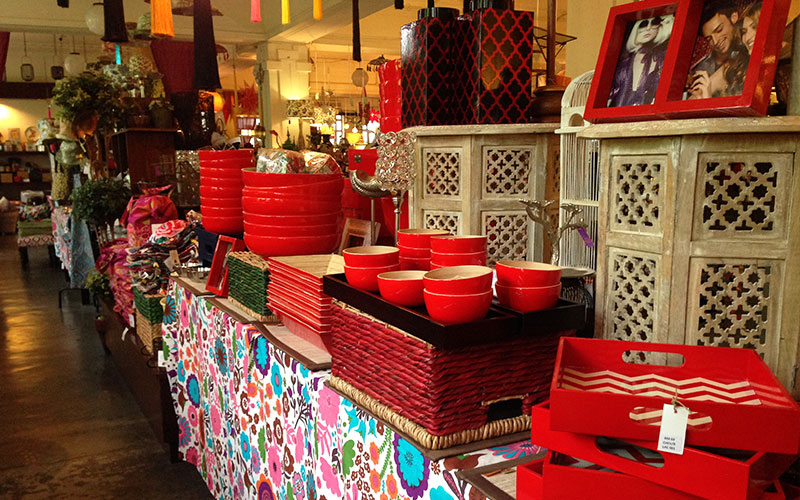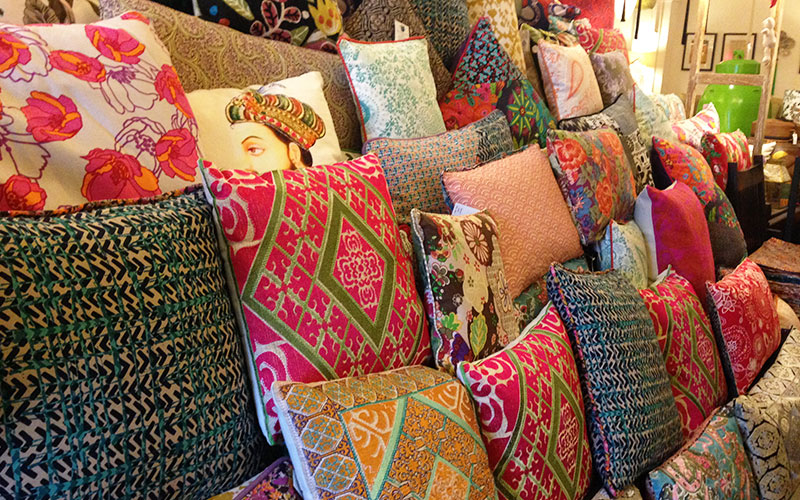 Address: 2nd Floor, Lee Rubber Building, 145 Jalan Tun HS Lee | Tel: +603 2026 9788 | Opens: 10am-7pm daily; the café starts serving its hot menu from 12noon 
2. The Café at Royal Selangor Visitor Centre
Once regarded as fusty, you'd be surprised to see how striking contemporary pewter can be, with a sleekness that will complement any modern home. Royal Selangor, Malaysia's premier pewter company with a history that dates back over a century, has multiple outlets nationwide and outside of the country as well. If you want the brand's full experience, head to their Visitor Centre in Kuala Lumpur, located about 20 minutes from the city centre. Located within their factory, which is opened for tours and pewter workshops, there's a museum that details the brand's story since 1885 and a retail gallery that showcases their entire collection.
When you're done with all that, head to The Café and treat yourself to a rotating menu of hot local and Western dishes. Tuck into a hearty Chicken Provencal or slurp up the spicy, savoury delight that is assam laksa (thick rice noodles in a tamarind fish soup). The Café also offers a range of cakes that are baked on site, and their scones are very popular. Bonus: You may get served on pewter-ware!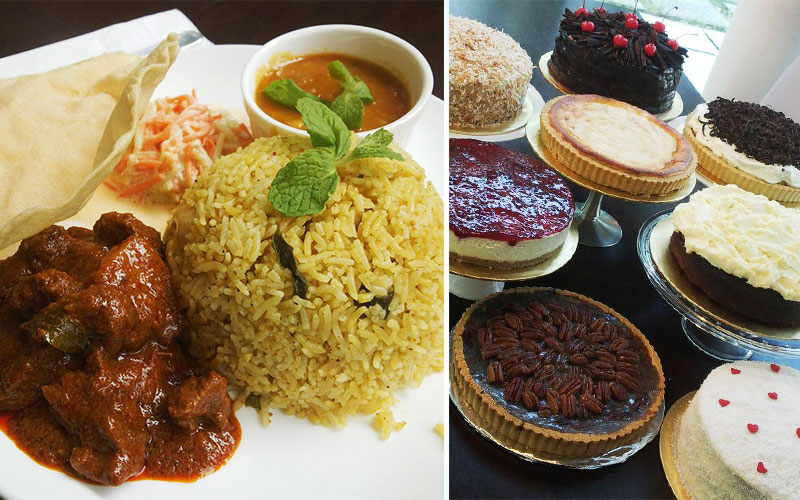 Address: 4 Jalan Usahawan 6, Setapak Jaya | Tel: +603 4145 6122 | Opens: 9am-5pm, Mon-Sun 
3. KitaKita Café
Sunshine-blessed, this café hidden in an office block is the place to indulge in Malaysian childhood favourites amidst elegant surroundings. Their tiffin set is popular for its array of local cakes (or kuih), fish crackers (keropok), sardine sandwiches and mantao buns made modern. It's not just Malaysian food that brings people here but also a good range of Malaysian-made crafts. Shop delicate traditional fabrics, finely-woven rattan baskets and fine ceramic tableware as well as indigenous handicraft.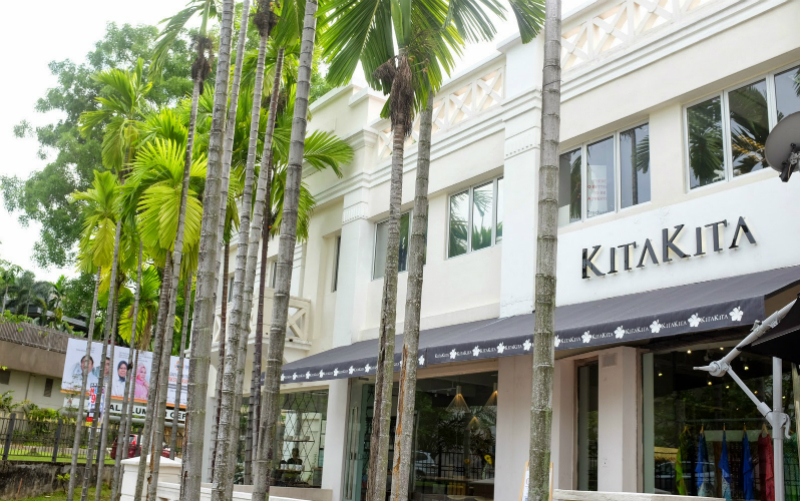 Address: G 1.10, 1 Jalan Medan Setia, Bukit Damansara | Tel: +603 20961323 | Opens: 11am-8pm, Tue-Sun; closed Mondays 
4. Dr.Inc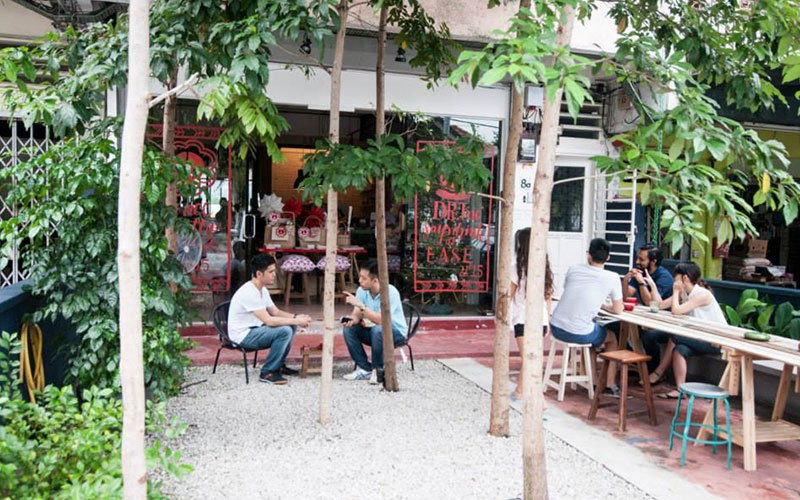 Located in the older part of Bangsar, about 10 minutes from KL Sentral, this soul-filled café bursts with charm and a chilled vibe that invites you to sit back with a coffee paired with light bites like salads, and cakes. While you do, let your eyes wander around and start window shopping what they like to term 'cultural gifts'. The space is filled with cushions, bags, stationery and other items by Nala Design as well as vintage collectibles and a selection of old-school furniture made sleek by the quirky Studio Bikin.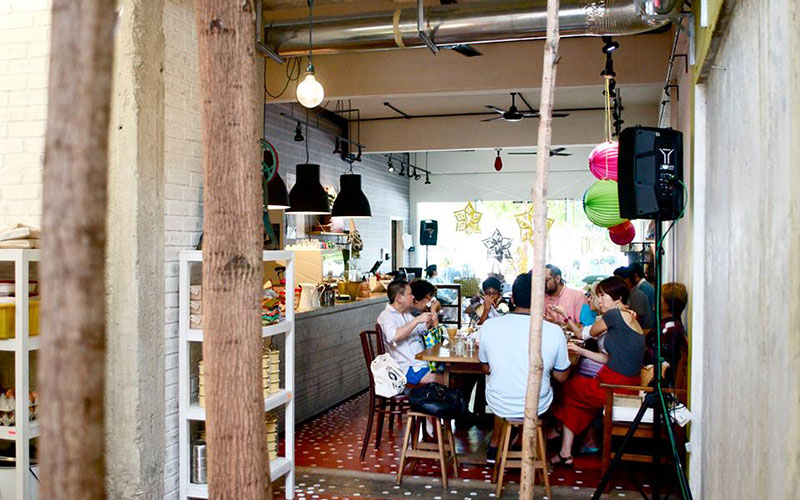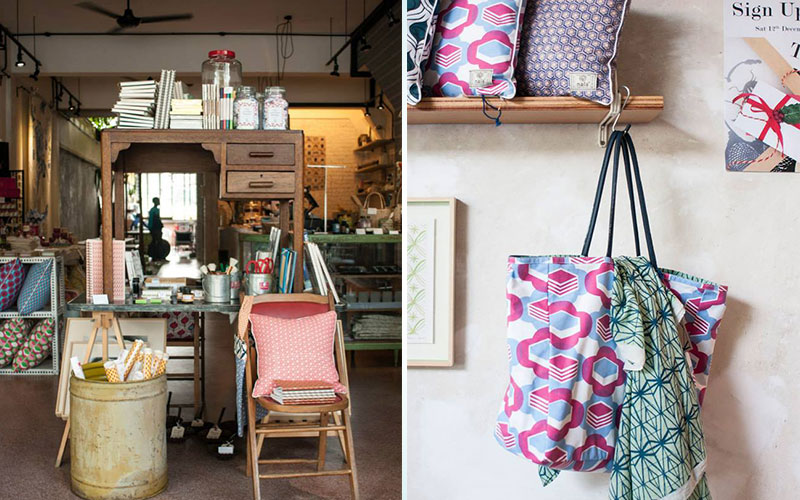 Address: 8 Jalan Kemuja, Bangsar | Tel: +603 22834698 | Opens: 9am-7pm, Sun-Mon; 9am-1am, Tue-Sat 
5. Organica Lifestyle
Hidden in a quiet residential neighbourbood not far from Dr.Inc, this urban sanctuary is all about yoga, healthy eating – and healthy shopping too. The café makes clean eating fun with salad bowls, quinoa nasi lemak, and cold pressed juices that are tailored to specific chakra points. You can also shop a small range of wholesome produce from water kefir to nut spreads and organic chocolate, even beauty products and yoga apparel.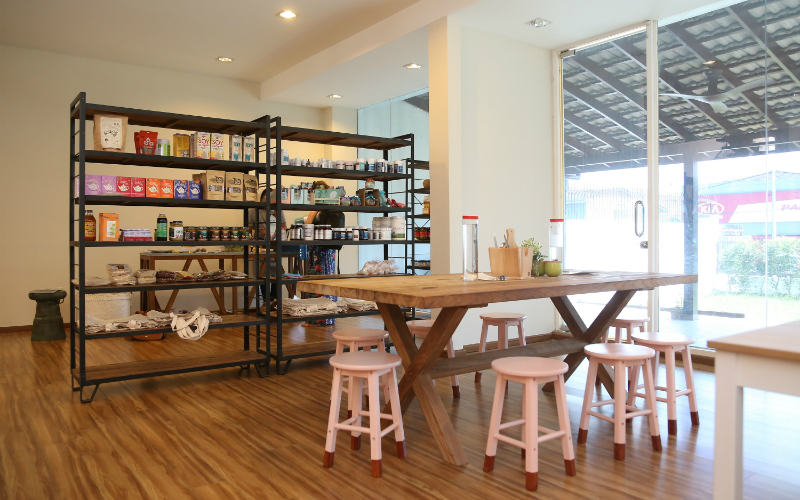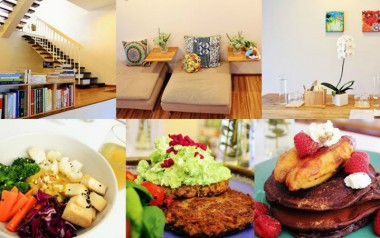 Address: 15 Jalan Tempinis 1, Bangsar | Tel: +6012 704 8565/+6012 340 8565 | Opens: 8.30am-3pm, Tue-Fri; 10am-5pm, Sat-Sun; closed Mon 
6. Quivo at Kate Spade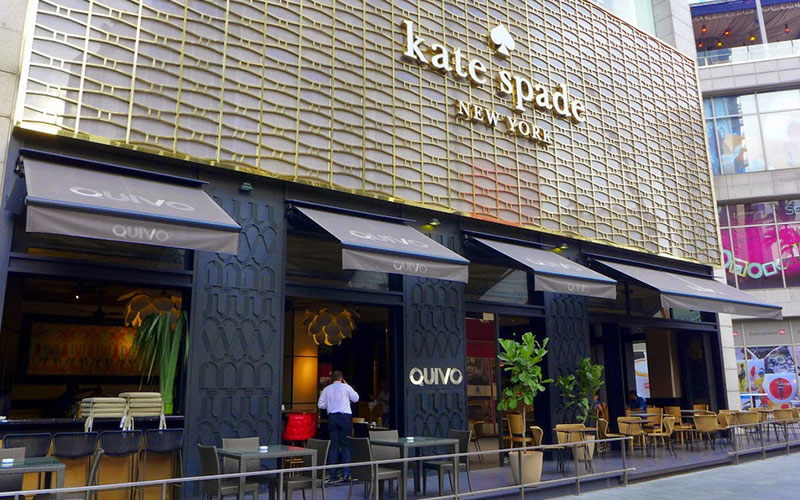 Quivo has been aptly described as a restaurant speakeasy, as its entrance is discreetly tucked inside the Kate Spade boutique at Pavilion Kuala Lumpur mall. Browsing through the brand's iconic playful bags and accessories will lead diners to a passageway that takes them to this restaurant that serves a Mediterranean-inspired menu. Their pizzas and burgers have earned good reviews for their trademark inventive combination of flavours.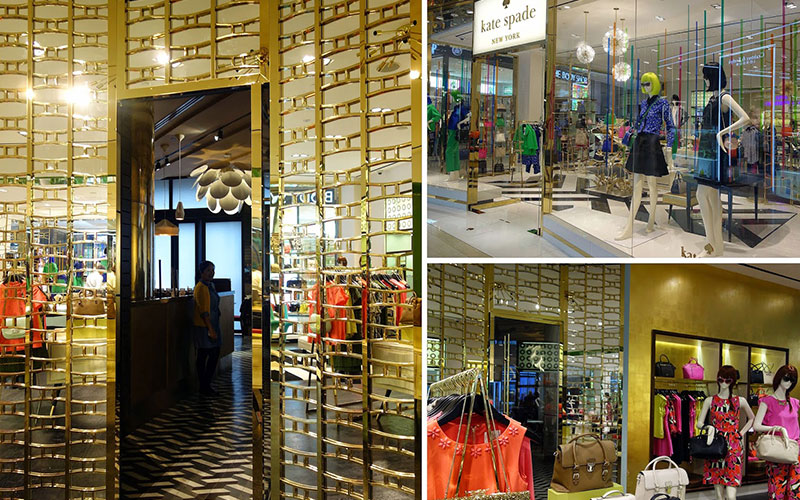 Address: 3.09.02, Level 3, Pavilion Kuala Lumpur,168 Jalan Bukit Bintang | Tel: +603 2141 7711 | Opens: 10am-midnight; Sun-Wed; 10am-1am; Thu-Sat 
Have you visited any of these cafés? Let us know if you love or hate them in the comment section below!

Discover more places to eat in Kuala Lumpur:
Get all the latest travel stories from Zafigo. Follow us on Facebook and Twitter.