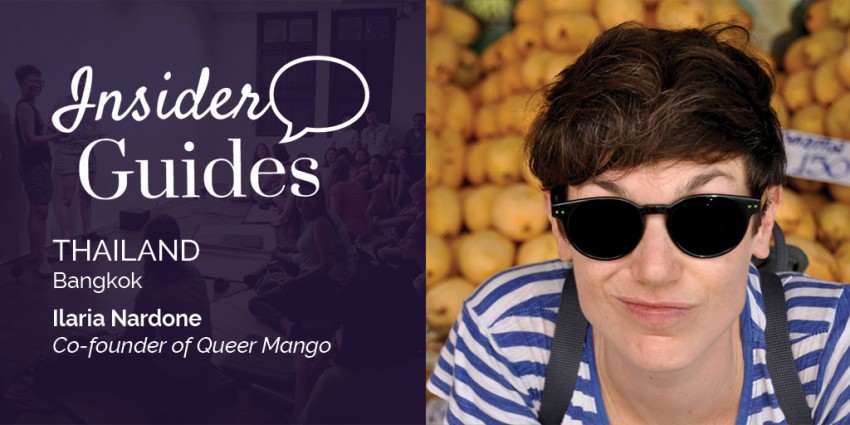 Ilaria Nardone originally came to Bangkok from Venice, Italy four years ago for an internship. Like many short-term visitors, she fell in love with the city and decided she couldn't leave, and she didn't. In 2015, she co-founded Queer Mango, an online community for lesbian, bi, trans and queer women to "share all things queer."
The platform connects LGBTQI+ activists and organisations in Thailand and the ASEAN region with the aim to highlight issues and news about LGBTIQ+ politics, society and culture. "We want to create and participate in the events that create awareness around queer women issues in Thailand and ASEAN region, as well as create a bridge and conversation between local organisations, activists and expatriates and civil society around LGBTQI+ issues and women empowerment," Ilaria explains. LGBTQI is an acronym for Lesbian, Gay, Bisexual, Transgender, Questioning or Queer, Intersex and Asexual or Ally.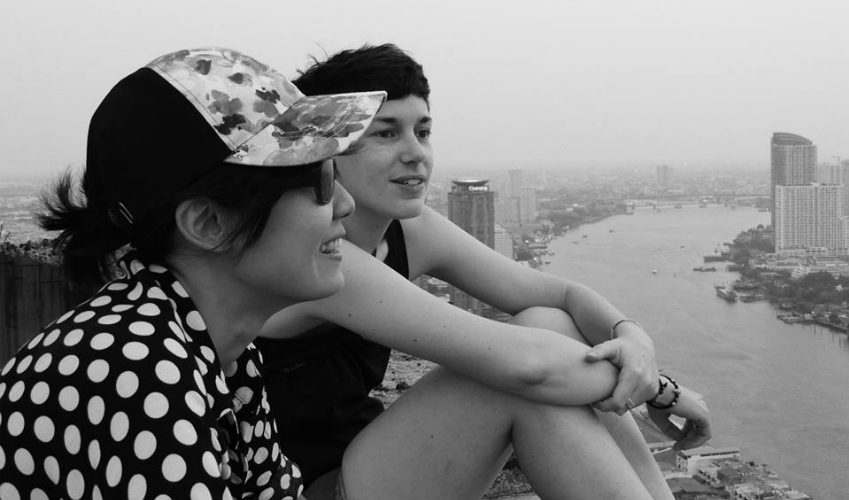 On choosing the term 'queer' in their name, Ilaria puts it this way: "From a general and political perspective, we use queer as a label that aims to not be a label. It is a term we use to include all the other specific sexuality, such as gay, lesbian, bisexual or trans. We use the word 'queer' as a unifying term which intentionally does not explain your gender/sexual preferences or that of your partner's. 'Queer' is a very helpful and politically-correct term; in fact, without using an infinitive number of letters and making a huge acronym (LGBTQIA etc), it includes all the differences in one short word."
Ilaria, together with her Thai co-founder Nedine Kachorn, offers these tips for women of all identities visiting Thailand, whether you're looking to meet people or just want to check out the social scene.
Bar none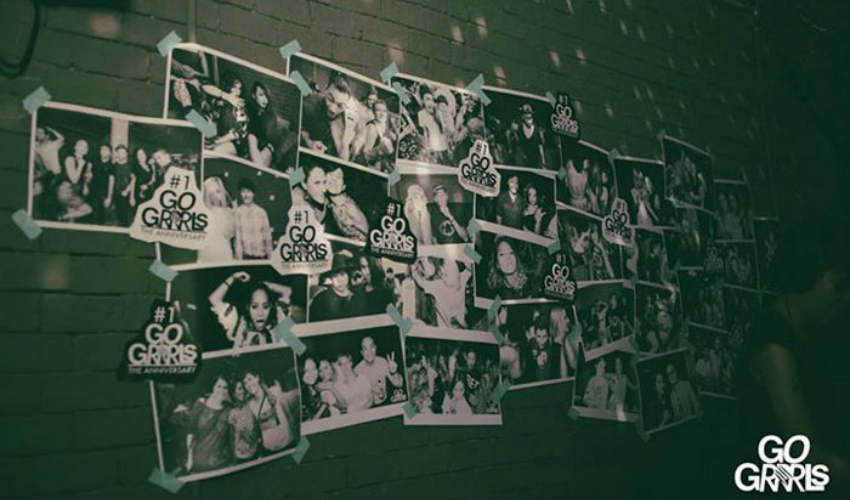 "Don't despair if you don't find any lesbian bars in town as there are many other places where queer women can meet like-minded females or queer women-friendly spots. You can keep an eye on Queer Mango's website and Facebook page and see what's going on in Bangkok. Also check out The Go Grrrls to know when the next indie queer party will be.
Have fun, but word of advice: Remember that even though Thailand seems to be very open to different sexualities, is it still not okay to kiss or make out in public. This is valid for both queer and heterosexual people, as PDA (Public Display of Affection) is still something that Thai society has some issues accepting."
Find your resources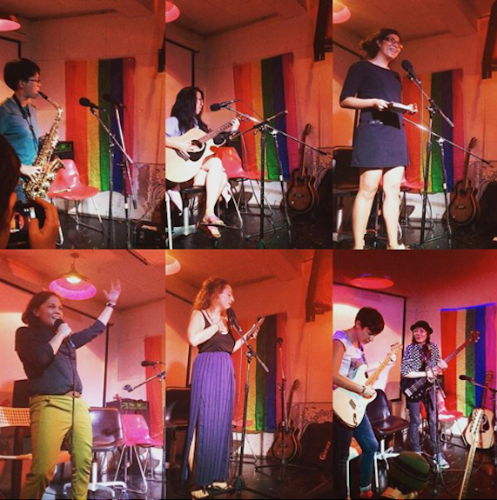 "It's quite difficult to find English resources about queer women in Thailand, whether online or offline. If you can read Thai, there are plenty of resources online, mostly on Facebook, and there's also a magazine dedicated to toms and dees called @TOM act.
If you don't read Thai, visit Queer Mango for articles about upcoming parties and events, as well as some food for thoughts about the LBTIQI+ community in Thailand and ASEAN. We also have special monthly columns about vegan and queer-friendly restaurants in Bangkok, travel tips, and anything related to queer women in Thailand."
Meet and mingle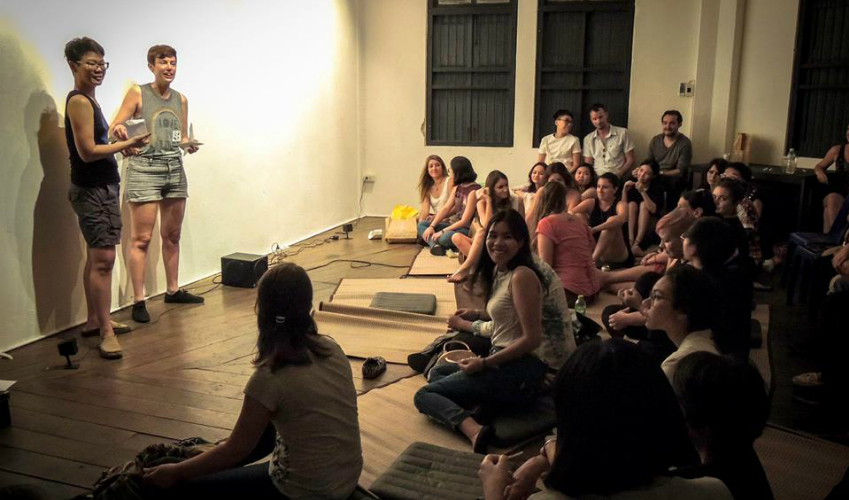 "The best way to find a date and meet new people is through dating apps such as Tinder and HER; HER works particularly well if you're looking to meet someone to travel with.
A great way to socialise while having fun is to participate in a women's football or roller derby practice in Bangkok. If you are not too into sports, why not try one of the many Ladies' Night? They're not properly queer but are certainly full of women!
Chiang Mai is also a great spot to socialise and meet people; it's cosier and friendlier than Bangkok. Although there are less events that cater specifically to queer women, it's easier to meet people."
[box color="#89c44c"] On our last Insider Guide, Malaysia-based e-learning consultant, Kirsteen Donaghy shared the top 5 reasons she and her husband decided to call the seaside town of Port Dickson home. Read: An Insider Guide To Why Port Dickson Is A Great Place To Live [/box]
In Insider Guides (formerly known as Voices of Zafigo) we ask local women to give us their top recommendations on a particular subject or area of interest in their city. Want to be featured in the next Insider Guides? Drop us an email at [email protected] with the subject line 'I want to be an Insider Guide for my city'.


Read Next: