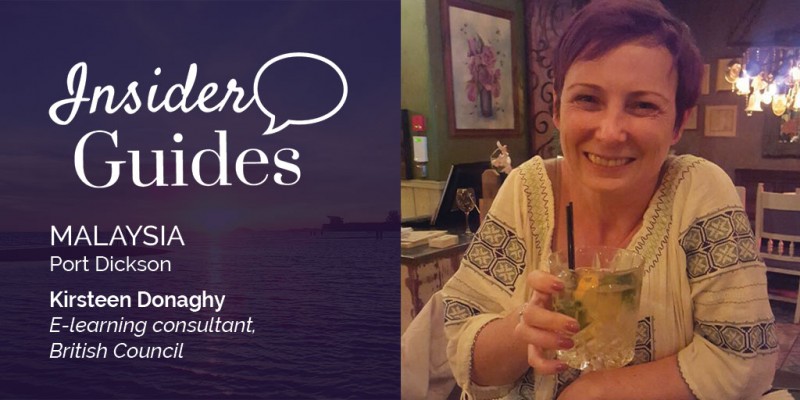 Kirsteen has been living in Malaysia since 1998, and loved to visit Port Dickson (PD). On the last day of each trip, she would try to convince whoever she was with to stay an extra day. Back then, home was in the Klang Valley; she lived in Subang and worked in Kuala Lumpur, which meant daily commutes of over an hour each way. "I'd put in an extra few hours at work so I could drive home faster," Kirsteen recalls. "It didn't take a genius to realise that an hour or even two of commute was far more rewarding when met by the sea at the end and in the morning."
Kirsteen and her husband found a place to call home in PD while continuing to work in Kuala Lumpur – she worked on Saturdays, when traffic was quieter, and one day a week she worked from home. Now, her job allows her to work from home so it's all worked out very well for her. When asked why she enjoys living in PD, her answer is often, simply: "Because it's PD!" Here are Kirsteen's top 5 reasons:
1. Nature at my doorstep
"From our house, we see turtles and I've even had an otter visit. Dusky leaf monkeys (with white spectacles and orange babies) are more common than Macaques. Every mango tree (and most house roofs) has a resident musang, or civet cat. Bee catchers, kingfishers, orioles and sea eagles are more common that the common myna. Cape Rachado lighthouse and Admiral Cove Marina are excellent places to take your binoculars and watch the sea, jungle and skies."
2. Life's a beach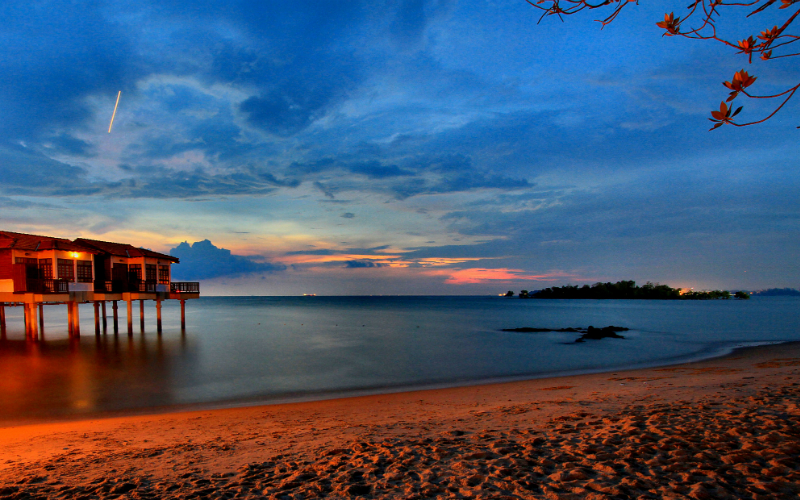 "Go camping, have picnics, exercise, take a dip or just sit and listen to the waves… everyone has their favourite spots on PD beaches, so if you stop at one and don't find it's what you are looking for, try the next one. My favourites are Mile 4 near the Avillion water chalets; Mile 5 in front of the Royal PD yacht club; Mile 10 at Pantai Cermin, for long walks. Check out the tides with this chart and swim at high tide."
3. Great food, amazing people
"I couldn't have a top five without food, but this is also about the people. Firstly, sea breezy kitchens are absolute joys to cook in and I love buying food at the wet market just behind Jalan Lama, across the disused railway line. Everyone is really friendly and the stall owners teach me how to cook new dishes, or advise me which fish has soft bones for the cat. There is even a wonderful man at the kedai runcit (sundry shop) upstairs who asks me what I'm making and runs through the ingredients with me.
If I'm not cooking, there are lots of amazing places to eat along the main route from Lukut to Teluk Kemang. Our favourite is a family-run seafood restaurant Xiwang (Lot 112, Batu 63/4, Tel: +6012 292 6219, Open: 10AM – 10PM; closed Wed) where they make you feel part of the family.
For an old-fashioned coffee and breakfast – the steamed bread, egg and sambal are a hit! – go to the shops near Public Bank ( Lot 866-867, Jalan Pantai). If you are on your way to the lighthouse, look out for a fantastic stall beside a house at Mile 9 for amazing home cooked thosai (Indian pancake made from fermented batter) and roti canai (Indian flatbread). At all of these places, besides great food, you get amazing value for money and meet wonderful people!"
4. Tea with a view
"Partly famous for its lack of yachts, the Royal Port Dickson Yacht Club is an institution. It's the epitome of shabby chic, has a huge swimming pool, old-fashioned menus and club rules. If you or a friend are a member or affiliated member, this is the best place to spend a few hours. Have a pot of tea (open the lid to avoid losing most of it on the tablecloth) on the verandah, enjoy the sea view and forget about the outside world."
5. Grab a bundle bargain
"It's super satisfying to be complimented on your lovely dress and be able to say, just RM5 from a bundle shop**! There are a few bundles in PD and my favourite is Baden Baden Bundle at Mile 4.5, near the Petronas garage."
**In Malaysia, 'bundle' refers to shops that sell second-hand clothes or factory rejects, and often includes vintage pieces. They are so named as stocks arrive in bundles, and even the shopkeepers never know what they'll find in each stack.
In Insider Guides (formerly known as Voices of Zafigo) we ask local women to give us their top recommendations on a particular subject or area of interest in their city. Want to be featured in the next Insider Guides? Drop us an email at editor@zafigo.com with the subject line 'I want to be an Insider Guide for my city'.

Read Next:
See more insider recommendations from women