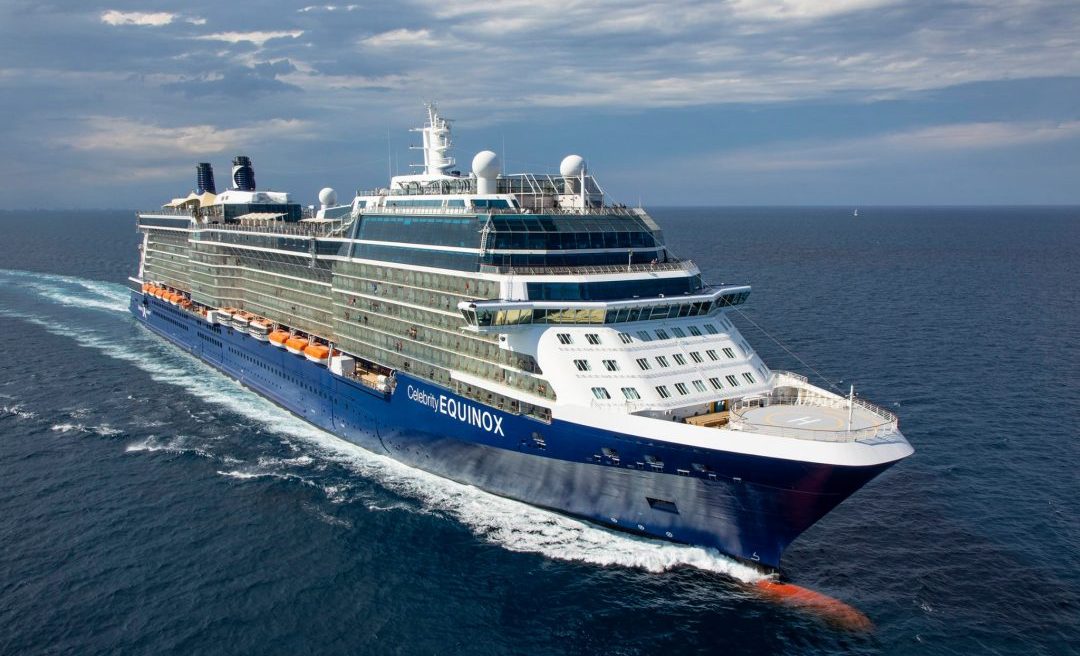 Subscribe to our new Telegram channel for the latest updates.
Quick – hands up if you're still on a high from watching the
Friends
reunion! Well, we sure are, and it looks like there's one more
Friends
treat to look out for next year. Based on what may be considered one the biggest comebacks in recent years, is
a Friends Fan Cruise scheduled for voyage in May 2022
. With the nickname 'The One Where They Went On a Cruise', the entire ride will make you feel as if you're a part of the show.
The Celebrity Equinox ship by Celebrity Cruises is hosting this special trip will sail for a week, departing from and back to Fort Lauderdale, Florida, USA. Pitstops will be made along the route in Key West, Florida; Cozumel, Mexico; and George Town, Grand Cayman. Before ecstatic fans start wishing on a star that cast members might make a surprise appearance, unfortunately, they won't be taking to the seas as this trip isn't organised by the owners of the franchise. But don't worry, heaps of fun Friends-themed activities await. 
Among the themed activities on board are costume contests where you can make like your favourite characters and cooking demos where you can make like Monica. We're hoping (read: expecting) there will be a Central Perk café on board too, but we shall see. There will also be shore excursion options such as a helicopter ride overlooking Grand Cayman's Seven Mile Beach if you're feeling fancy like Rachel or a tour of the Ernest Hemingway Home if you want to nerd out like Ross. Could this be any more fun? 
As for how much this trip will set you back, per person prices start at USD1,648.66 (approximately RM6,791) and go up to a whopping USD3,048.66 (approximately RM12,559) for a Sky Suite with veranda. Of course, these fares include Wi-Fi, taxes, a drinks package, and shore excursion credits. Unfortunately, although the Celebrity Equinox can carry up to 2,800 guests, this Friends Fan Cruise is limited to 500 pax. So, you're going to need to book a spot quickly if you want to beat out the rest of those Friends superfans. 
Naturally, there are COVID-19 precautions set in place, such as a mandatory health questionnaire for all travellers. Travellers above 16 are also expected to be vaccinated against the disease, and the cruise liner expects proof of inoculation — a vaccine passport can't come soon enough. But other than that, all you're going to remember from this trip is that "We were on a break!"
Follow The Celebrity Equinox for more celebrity cruises: