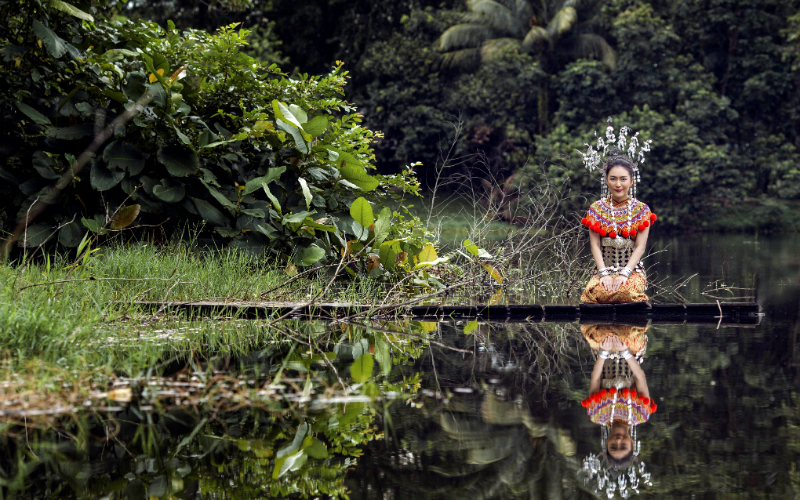 Commencing on 28 May 2016, Hong Kong Airlines will be the only carrier providing direct twice-weekly flights between Hong Kong and Kuching, Malaysia. The new service will be operated by an all-economy class Airbus A320 aircraft.
Mr. Li Dianchun, Chief Commercial Officer of Hong Kong Airlines said, "We are delighted to launch our first direct service to Malaysia following the inaugural of Phnom Penh, Cambodia in February. With the end of rainy season, we believe Kuching will become another popular travel destination this year, and further strengthen our network in Asia. This will also offer passengers more diverse options for business and leisure travel."
Kuching is Sarawak's capital city, as well as one of the largest cities in the island of Borneo. Since Kuching sounds like the Malaysian word for cat, it is commonly translated as the "Cat City". Cats can be found in every corner of the city, ranging from cat statues to Cat Museum, attracting cat lovers from around the world.
For travellers who like to dig deeper into the beauty a city, the unique history and culture, as well as nature and wildlife of Kuching will never disappoint you. In Bako Natural Park, you may immerse yourself in a tranquil wilderness walking along the forest trail, and learn more about the diverse habitat at Borneo. At Sarawak Cultural Village, you will get introduced to local culture and lifestyle by spending a day with aborigines there. Back to the city center, it's time to enjoy the crossover of silence and cosmopolitan vibes at Kuching Waterfront.
The flight schedule for the Kuching route is as follows (*All Times Local):
Flight no.*
Route
Departure/
Frequency
Arrival time*
HX715
Hong Kong to Kuching
01:55/05:30
Every Wednesday and Saturday
HX716
Kuching to Hong Kong
06:20/09:55
Every Wednesday and Saturday
* Flight number and schedule may change without prior notice