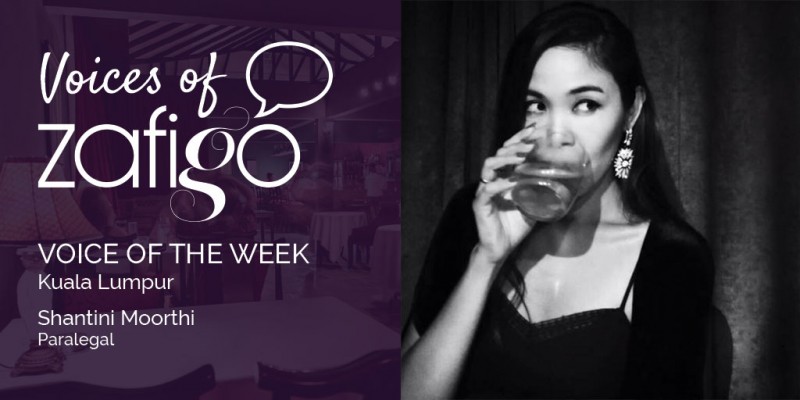 Originally from Kuantan, Pahang, Shantini Moorthi moved to Kuala Lumpur at 18 to further her education and has called the big city home since. "My background was in publishing but several years back I decided to pursue a law degree. Moving to the legal industry was a huge challenge," she says. "I have been in it for a couple of years now and have since learned that when it comes to overcoming obstacles, it's the people around you who are the most important. After all, it doesn't take a law degree to figure out solutions together!"
Shantini's weekend plans vary according to her mood but her girlfriends are almost always part of them. "We are quite done with the clubbing scene. Instead, we like to scope out cosy bars and the many new 'speakeasy' places."
Shantini and her gal pals can often be found in one of these favourite watering holes in the Klang Valley.
1. Ril's Bangsar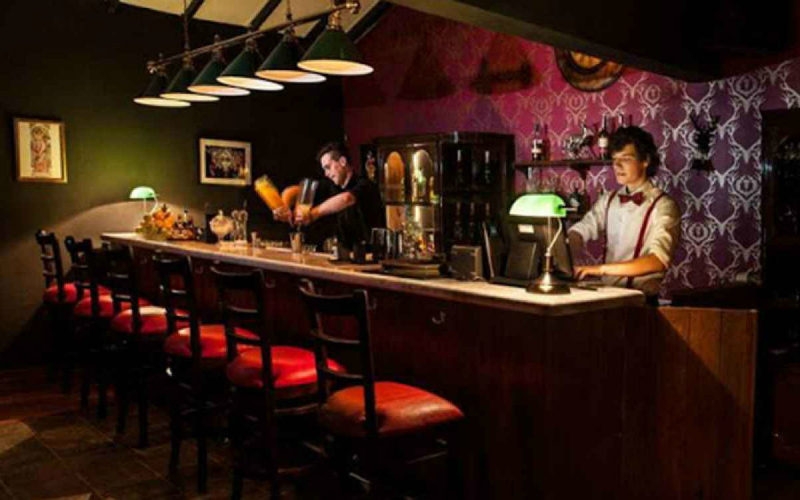 "The first thing that comes to mind when you mention RIL's is steak, right? It has won all these awards and recognitions, but for me, it's the bar upstairs that wins hearts. A combination of amazing cocktails, award-winning bartenders and great live music makes this is our go-to for a quick catch up or for a lazy long night out. They also have guest DJs over the weekends so if you fancy some dancing then go on a Friday or Saturday. Otherwise, it's great for drinks in a relaxed atmosphere any day of the week."
Address: 30 Jalan Telawi 5, Bangsar Baru, Kuala Lumpur | Tel: +603-2201 3846 | Opens: 12-3pm and 6pm-3am daily | Website: www.rils.com.my
2. The Vault KL
"Spanking new, this place gives out cool vibes and is one of the buzziest bars around. The service is impeccable and the music amps up as the night goes on. They take their cocktails quite seriously so you will find some interesting originals along with the classics. A note to first-timers: They are quite particular about the dress code so get dolled up or risk being turned away at the door!"
Address: 5 Jalan Sri Hartamas 7, Sri Hartamas, Kuala Lumpur | Tel: +603-6206 5176 | Opens: 5pm-3am daily | Website: www.thevaultkl.com
3. PS150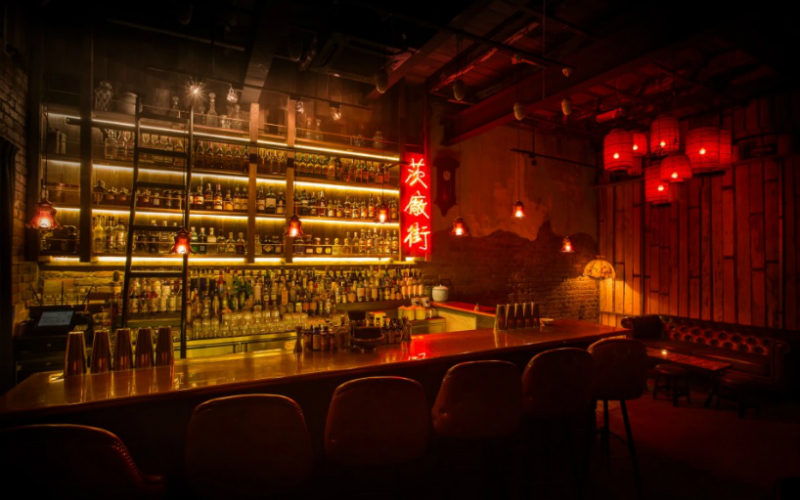 "Living up to the hype, PS150 is a hidden gem smack right in the city. If you have ever dreamed of stumbling along dark alleys, knocking on unmarked doors and whispering secret passwords to find a secret watering hole, this is it! (Okay, not literally) Drawing a huge crowds on weekends, the decor is beautifully ethereal with lanterns and calligraphy, and for a moment you can pretend to be in a Wong Kar Wai-directed movie. Honestly, it is as much about the experience as it is about the drinks. Try their version of lychee martini."
Address: Ground Floor, 150 Jalan Petaling, Kuala Lumpur | Tel: +603-2022 2888 | Opens: 6pm-2am, Tue-Sat; 3pm-10pm, Sun | Website: www.ps150.my
4. The Locker & Loft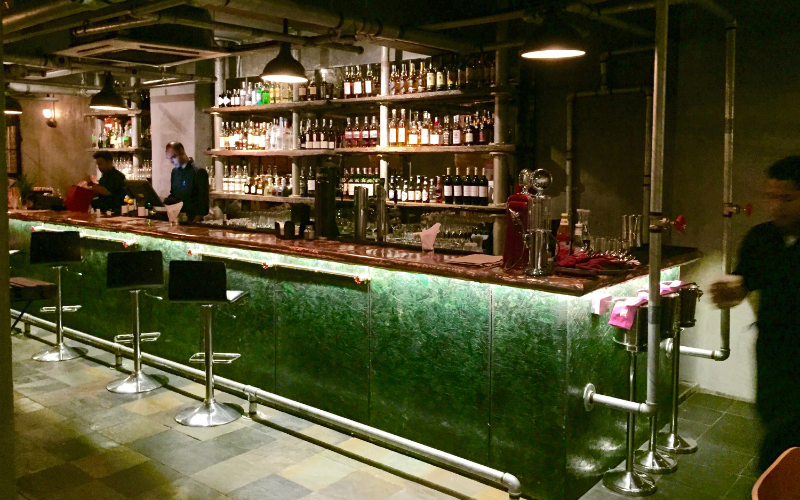 "Who would guess that you would find a place like this in suburban Damansara Kim? Don't expect any signboards or a welcome mat though. Walk up to the first floor and look for the wall of lockers – it's actually the door. Their menu is constantly updated with adventurous drinks and the bar food is surprisingly good. Try the minced pork and sweet potato leaf queso with a side of toast and you'll find yourself coming back ever so often."
Address: 40A First Floor, Jalan SS 20/10, Damansara Kim, Petaling Jaya, Selangor | Tel: +6019-382 4760 | Opens: 5pm-1am, Tues-Sun | Facebook: www.facebook.com/lockerandloft
5. CHAZE @ Marquee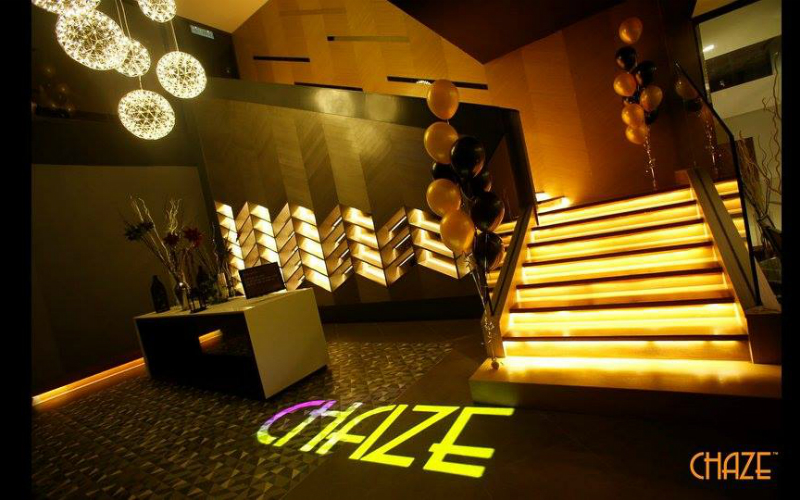 "This place is actually inspired by a suave male figure and his private sanctuary, and is somewhere between playful and opulent. My favourite part is the PLAY room, a hidden space that allows for a large group to have an intimate night out complete with karaoke, darts, a pool table and an exclusive bar."
Address: Marquee @ Menara Lien Hoe, Persiaran Tropicana, Petaling Jaya, Selangor Tel: +6010-311 1888 | Opens: 5pm-1am, Mon-Thu; 5pm-2am, Fri-Sat | Facebook: www.facebook.com/CHAZE
In Voices of Zafigo, we ask local women to give us their top recommendations on a particular subject or area of interest in their city. If you'd like to be featured in this section, drop an email to editor@zafigo.com with the subject line 'I want to be a Voice of Zafigo for my city'.

Read more recommendations for KL:
To find out more about Kuala Lumpur, read our Kuala Lumpur City Guide for Women.
Read more recommendations from other women in the city in Voices of Kuala Lumpur.