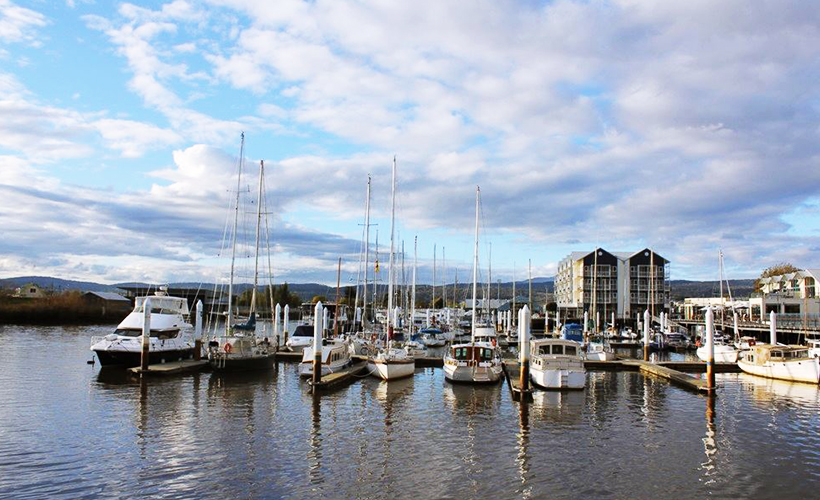 Launceston, also lovingly known as 'Launie' by its locals, is a small riverside city in Northern Tasmania. It's also the second major city in Tasmania, after Hobart. This riverside city is filled with nature, antique buildings and a calming countryside. Launceston itself has always been known as 'the little New Zealand'. Needless to say, Launceston's beauty and peaceful nature will leave you in awe. When making a trip here, expect nothing less than a plethora of art museums, national parks, world heritage sites, farms, mountain hiking, beautiful sight-seeing and sometimes even snow, all in one place!
Here are six places and things you need to experience while in Launceston, Tasmania when making your way down under:
Get fit by taking a walk at Cataract Gorge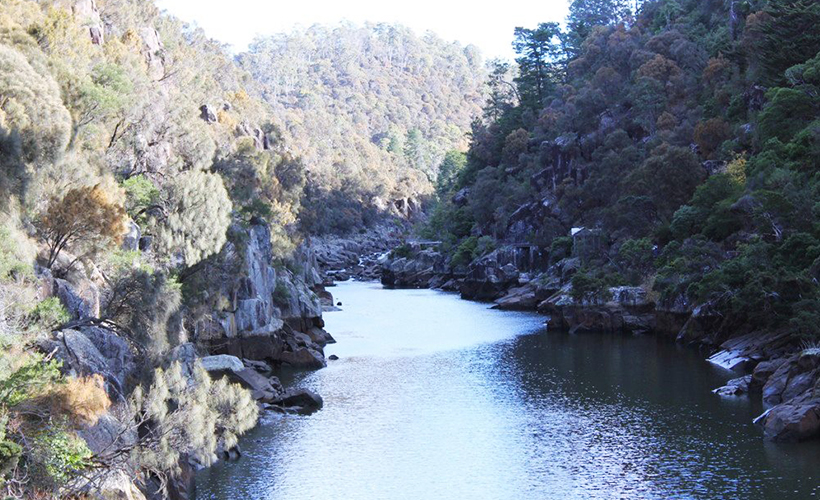 The Cataract Gorge is one of the places I love most in Tasmania. If you love hiking or taking a relaxing stroll, this is the one place you have to visit! It's simply breathtaking. And, if taking a hike is not what you're looking for, you can also find the world's longest chairlift here, which allows you to experience a 360o degree view of the gorge with the South Esk river flowing beneath your feet.
On hot summer days, you can take a dip in the swimming pool and have a picnic after. One of my favourite things to do here is to have a nice cup of coffee at the cafe, as there are peacocks all around the place. If you're lucky, you might also see one of the peacocks fan out his majestic feathers.
Location: 74-90 Basin Rd, Launceston TAS 7250, Australia
Entrance fee: Free
Chairlift fees: Across (AUD12 for adults and AUD8 for children. Across and back (AUD15 for adults and AUD10 for children)
Opening hours: Opens everyday at 9am. Closes during winter at 4:30pm, spring and autumn at 5pm and Summer at 6pm.
Get up to some monkey business in City Park
Being surrounded by tall, blossoming trees, especially during autumn, is absolutely stunning. So you can bet that Launceston City Park is one of the most gorgeous places to enjoy a picnic. It's also a great place for family outings. This park also has a barbeque area, a macaque monkey enclosure, The John Hart conservatory, a duck pond and children's playground.
The macaque monkey enclosure is a highlight as it's filled with Japanese snow monkeys, and, if you're going with kids, they will definitely love it. Other than that, the John Hart Conservatory is a plant conservatory, brimming with plenty of beautiful flora, especially orchids. If orchids are your thing, this is going to be heaven! There are also free events hosted here from time to time, including food festivals every February, and other music festivals, cultural events and social gatherings.
Location: 5-55 Tamar St., Launceston TAS 7250, Australia
Entrance Fee: Free
Opening hours: Park opens 24 hours a day, everyday. The monkey enclosure is open from 8am to 4:30pm everyday and The John Hart Conservatory is open from 8:30am- 4:30pm everyday.
Stop and smell the lavenders at the Bridestowe Lavender Farm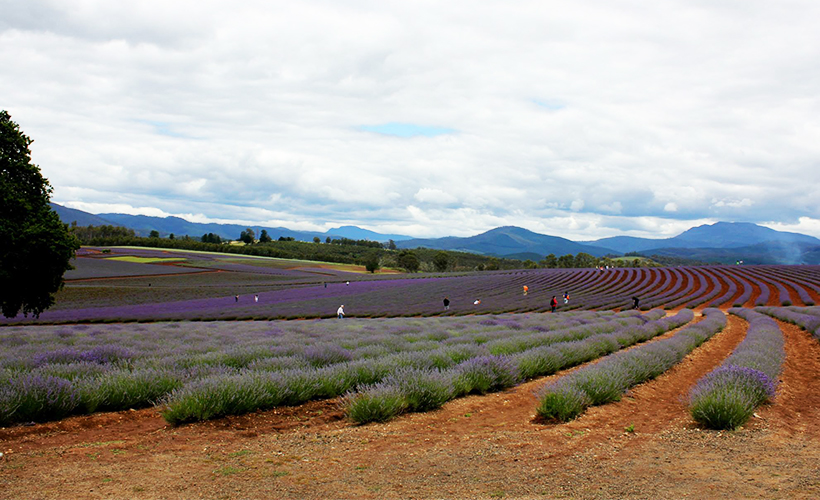 Bridestowe Lavender Farm is a 45-minute drive from Launceston. And it's totally worth it. As you wander and stroll through the lavender fields, you'll catch whiffs of the distinct and beautiful aroma of these beautiful plants. Plus, it is a great place for photos. One thing to keep in mind is that lavenders are seasonal and only fully bloom from December to early February during the summer. So, do plan your travels during around this period to experience the beauty.
There's also a lavender-themed cafe at the farm where you can enjoy everything in lavender, like tea and ice cream. This is also the perfect place to shop for souvenirs as they have a lot of handmade lavender soaps, candles and lotions available. It is, quite literally, all things lavender.
Location: 296, Gilespies Rd, Nabowla TAS 7260, Australia
Fee:  AUD10 per person during flower season. Entrance is free on other months.
Opening hours: 9am to 5pm everyday
Take a hike up to Cradle Mountain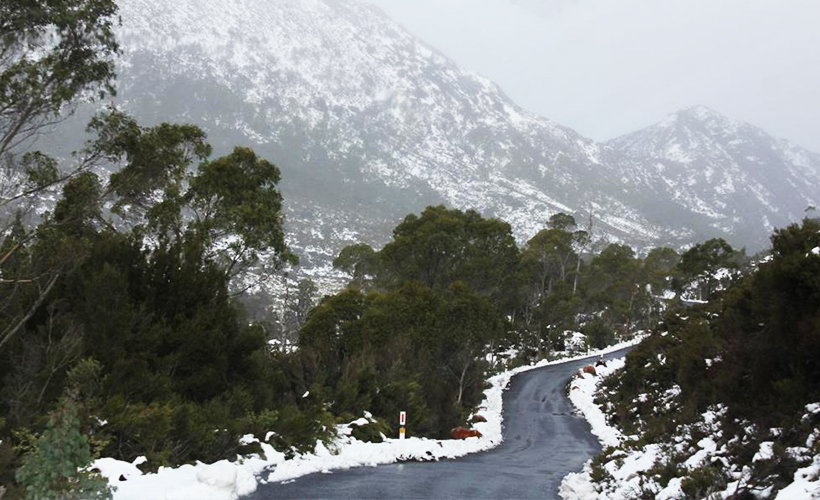 Cradle Mountain is about a two-hour drive from Launceston. During my travels, I was extremely lucky to be experience snow here for the first time in my life. Cradle Mountain is a part of Tasmania's World Heritage Area, known for its ancient rainforests and alpine heaths. What you can expect here besides hiking trails are camp sites, aboriginal historic sites and accommodation for you to stay in. Australia's famous animals, like wombats and wallabies could also call this mountain home, so keep your eyes peeled for them. They're really cute.
There's also a large, beautiful lake called the Dove Lake that lies smack bang in the middle of the snowy mountains. During the time that I was there, it was too cold for us to walk around, so we just took in all the beauty that surrounded us. Still worth it. And suffice to say, do bring proper attire when you're planning to go.
Grab some grub (and coffee) at Seaport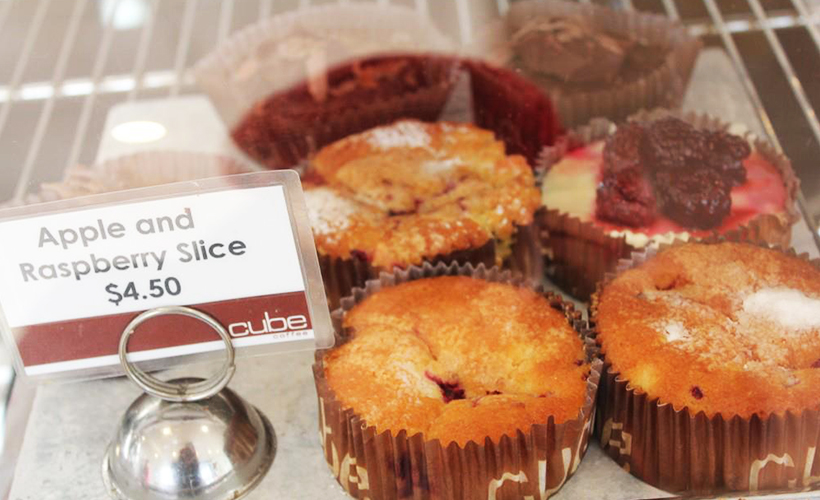 Seaport in Launceston, unlike any other other seaport, is a boulevard full of beautiful restaurants and cafes along the riverfront. It's a great place to be for anyone who prefers boat-watching as opposed to people-watching while enjoying the river breeze. Oh, and you can do it with a steaming cup of joe in hand, too.
One of my personal favourite haunts is Cube Coffee. The cafe offers fantastic western-style fare along with mouthwatering desserts. On a hot summer day, indulge in their house specialty – their very own homemade gelato called Dollop. You won't regret it! When the weather is nice, you can also opt to sit outside on the deck. Once you're done, there's also a boardwalk that takes you to Cataract Gorge that you can either walk or cycle on.
Location: 28 Seaport Blvd, Launceston TAS 7250, Australia
Cube Coffee opening hours: 7am to 5pm everyday. Closed on public holidays.
Take a trip back into time at St. John Street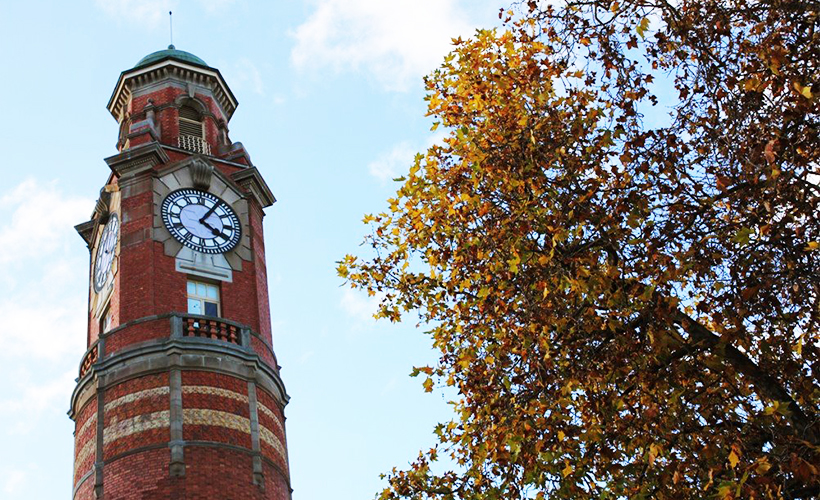 Built in 1889, the Launceston Clock Tower at St. John Street is one of the town's historical landmarks. The initial purpose of the building was to be the Launceston General Post Office, but that run ended in the early 1990s. However, history has come full circle as Australian Post has taken the initiative to restore the building to serve its true purpose.
The red-bricked tower is also one of the most photographed buildings in the city, meaning that it's insanely popular on social media. A stroll along the clock tower will also bring you to St. Andrew's Presbyterian Church that built in 1831. Another stunning piece of architecture, the whole complex will just leave you in awe with its gothic construction.
While you're in the area, you'll find a number of other sites to see, like the Launceston Synagogue, Prince's Square and Albert Hall. Therefore, if you want to gain your historical knowledge, this is one of the areas that you ought to spend time in.
Fee: Free
Clock tower opening hours: 24 hours a day, everyday
Location: St. John Street, Launceston, TAS 7250, Australia

Get all the latest travel stories from Zafigo. Follow us on Facebook, Twitter, and Instagram.