Ah, the human-pet relationship. Isn't it just the best? Pets don't talk back, they don't argue or throw tantrums (can you tell that a parent is writing this?), but they do need love, care, and lots of attention. Sometimes, life gets to the best of us and has us feeling beat, which can lead to missing out on taking our fur baby for a walk or that overdue bath.
Even though we have spent so much time caring for and spoiling them, sometimes we still need a little help. Enter three trusted pet-sitting and care services you can consider for your next cry for help!
JomPaw
This Malaysian startup began in 2017 as a passion project of CEO and co-founder Agnez Lim. You should check them out if you're looking for pet boarding, pet-sitting, dog training, dog walking, daycare, or pet taxi services.
After Agnez lost her Golden Retriever years back, pet-sitting helped her deal with her grief, leading her to start a website to connect with potential customers. Due to the overwhelming demand, she then roped in two friends to help, and the rest is history.
Covering almost all states in Malaysia, pet owners only need to fill out a booking form, and they will be connected with suitable sitters or boarders around them. At JomPaw, all sitters are heavily vetted by the Sitter Success Specialist team. Once a qualified sitter is identified, you can chat or meet up with them to ensure both parties are comfortable with each other before making a booking.
JomPaw's Facebook page is an excellent source for genuine reviews on the services' reliability and trustworthiness. Once you engage them, you can expect secure online payments, 24/7 customer support, and daily updates from sitters you've booked.
PetBacker
PetBacker is a global pet community service for pet boarding, dog walking, pet grooming, pet taxi, pet-sitting, and pet daycare services. They offer services in the Klang Valley, Putrajaya, Penang, Johor, Melaka, Kelantan, Negeri Sembilan, Perak, and several other locations. All you need to do is enter your location and the type of pet service you are looking for, and you will see a list of potential pet-sitters, groomers, or pet taxis in your area.
Similarly to JomPaw, all pet sitters undergo a strict vetting process and credibility check by the team. You can also instantly compare five sitters or groomers' quotes to help you decide on a booking. These quotes include a profile of the person and what they offer, complete with ratings and reviews; you can also chat with or meet them (after paying a deposit) to discuss the details.
Updates during the pet sitting, boarding, walking, and/or grooming are provided to pet owners via photos or chat, and payment is made easy on their website.
TrustedHousesitters
Imagine planning a three-week exciting holiday to Europe but not wanting to send your furkid to a pet hotel and wondering if your home will be alright while you're away.
On TrustedHousesitters, you may very well find someone coming to your neck of the woods, willing to stay at your place for three weeks and look after your pets simultaneously! Talk about a win-win situation that will give you peace of mind.
How it works is that you provide a place to stay to the sitter in exchange for the house and pet care. Customers can make payments annually via the website, and the entry rate is RM559. Not bad for a year's worth of unlimited pet and home care!
Founded in 2010 and operating in over 130 countries, TrustedHousesitters began with the mission of ensuring house owners can travel without worrying by knowing a verified sitter is caring for their animals as if they were their own. As for the sitter, these pet and house sitting gigs allow them to experience interesting homestays and unique experiences!
Tips for finding the right sitter
It's normal to have doubts and trust issues before making a booking. Will my animal buddies be well loved? Will my pet be given its medication on time? Here are some things to consider when making your booking:
Look for reviews and ratings that will come with the profile of the potential sitter. Don't just read the first few; if you can, spend some time going through each one. After all, you are about to have this person in your home with your beloved furkid.
Meet them face to face, preferably in your home environment. Ask them about their experience, how long they've been doing this, and the types of pets they've cared for. If your pet has any special needs or behaviour issues, be sure the sitter is comfortable managing them when you're gone.
Other questions to consider and discuss:
What will you do if my pet suddenly becomes ill?
What would you do if my pets got into a fight?
What if my pet behaves aggressively or snaps at you?
Once you've found a reliable sitter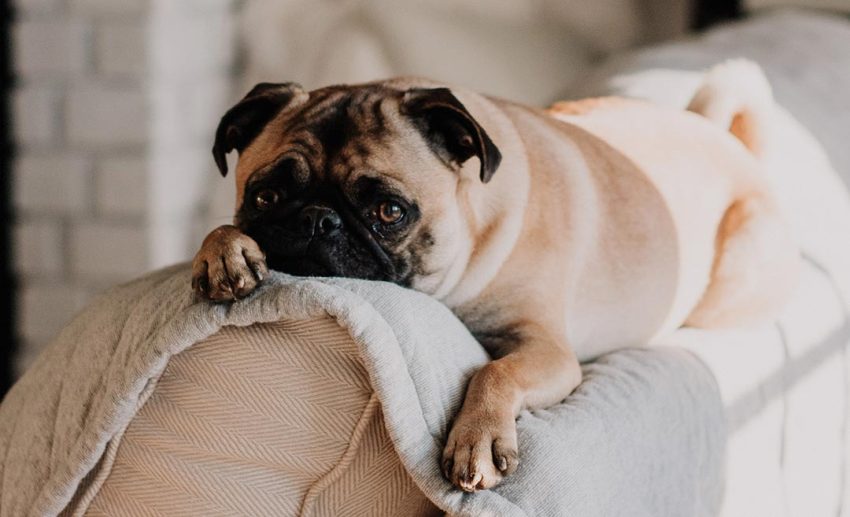 List down and share your expectations of what is meant to be carried out for your pet in your absence. Cover everything from feeding, treats, daily habits, whether or not they're allowed in the house (or on your bed), vet information, risky behaviours, and the routine of picking up and disposing of poop.
Also, spell out how you would like to receive updates about your pet; some will record daily notes on all your pet's activities, eating habits, and so on, while others might send photos or texts to keep you in the loop. Either way, keep your sitters well-informed so you can be away with peace of mind.