With Malaysian borders finally fully reopened, there's no doubt that many of us serial wanderlusters will be travelling abroad or locally to scratch our travel itch after being cooped up at home! Of course, if you are a pet parent, the thought of having to leave your precious babies alone is somewhat horrifying.
Why not treat them to a well-deserved petcation while you board your flight to your next bucket list destination? Be it to teach your pandemic pup (or kitten) to socialise or to let them relax with a soothing massage; it's worthwhile to check out these six pet resorts and spas in Malaysia that are only accepting furry guests!
Doghouse Broga, Negeri Sembilan
If you get to sip on champagne on your first-class flight or go on an all-you-can-eat extravaganza on holiday, so does your pooch! Surrounded by lush nature, Doghouse Broga is the epitome of luxury living within the forests of Broga, Negeri Sembilan.
The pet resort boasts eight pet villas with an off-leash courtyard to run about and indoor and outdoor play areas to socialise with other vacationing pets. On top of that, your precious pal gets to luxuriate during supervised pool sessions for an additional fee.
We'll be honest – the resort's architectural design oozes an industrial aesthetic that even us pet parents wouldn't mind spending the night at!
For reservations, click here.
Address: Broga 46000 Seremban, Negeri Sembilan
Contact: +6012 207 3071
Fetch Me Later, Kuala Lumpur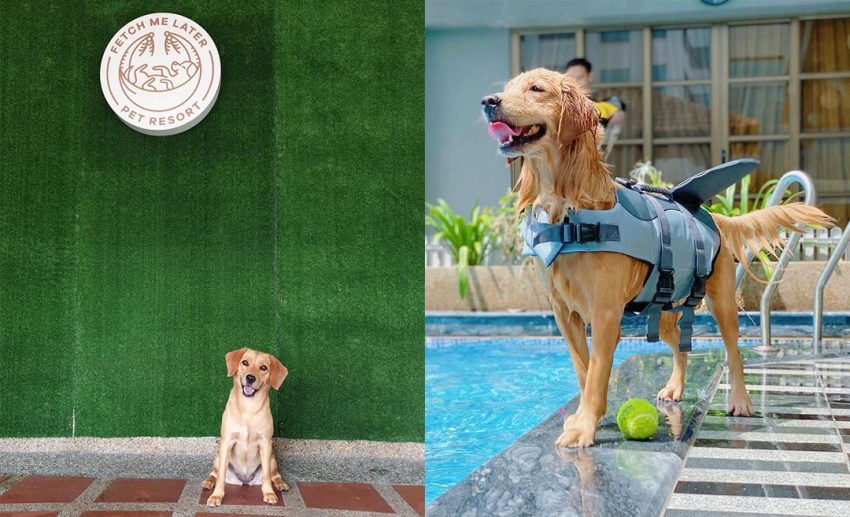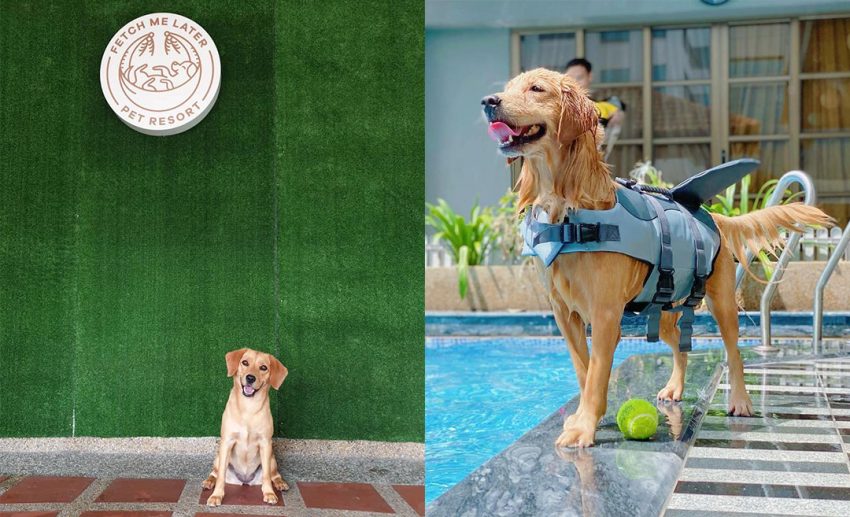 Fetch Me Later coins itself as the 'Disneyland for dogs' and is a dog social house located in the neighbourhood of Bangsar, Kuala Lumpur. Offering daycare, pet boarding, grooming, and pup-related event planning, it's not that hard to believe that the boarding place was established just three years ago by 'dog crazy' duo Sarah and Carlyn. It's even received glowing reviews from pet parents for its impeccable service.
Fetch Me Later also has its own line of pet treats, Fetch Me Goods, where you can get cute pet collars and healthy homemade snacks for your precious pals! Check out their online store to see a full range of pet products available.
For reservations, click here.
Address: 8 Lengkok Abdullah, Bangsar, 59000 Kuala Lumpur
Contact: +6016 288 7562
Cocomomo, Kuala Lumpur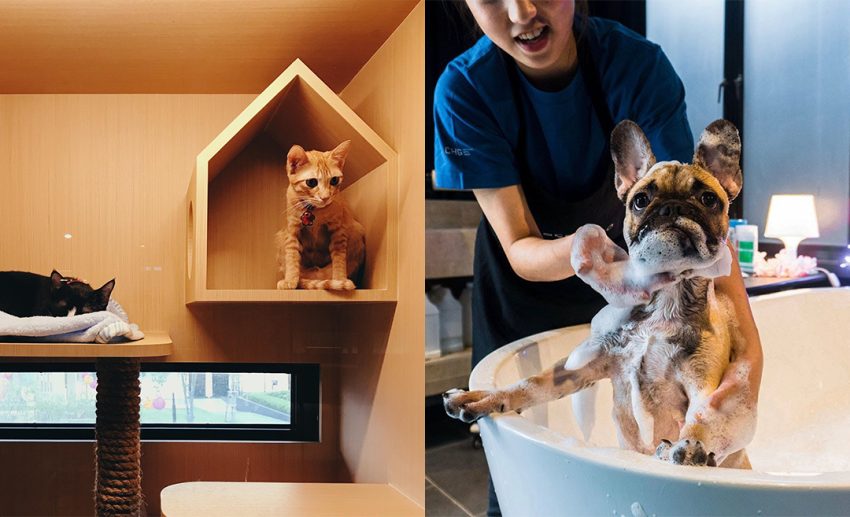 Built with urban pets in mind, Cocomomo is a chic pet hotel for pet parents who work a 9-to-5 job. Fitted with modern yet stylish decor, Cocomomo is best known for their daycare boarding that comes with CCTV surveillance and aroma oil massages for your furkid.
Daily check-in and check-out times are between 10am to 5pm, which is a convenient time to pick up your pet after work. Cat parents will be glad to hear that this hotel accepts cats!
For reservations, click here.
Address: No 139, Indah UPC Business Centre, 3 ½ Mile, Jalan Kelang Lama, 58100 Kuala Lumpur
KL Pooch Resort, Selangor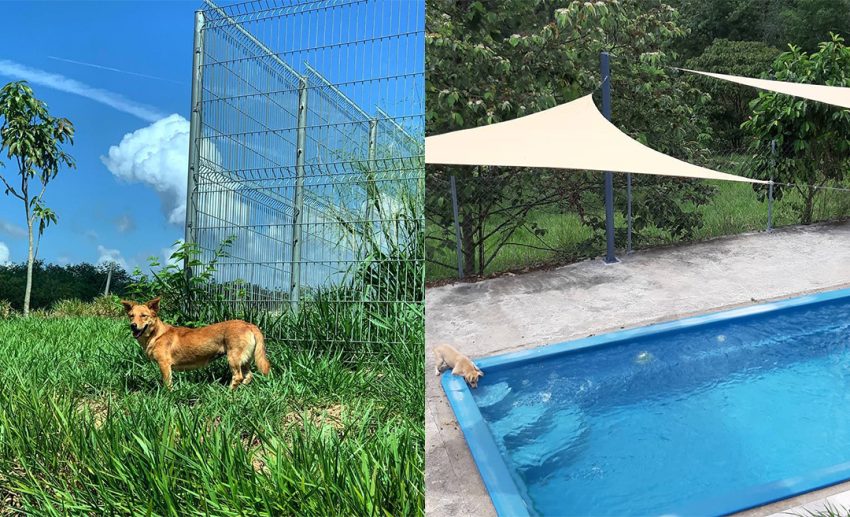 Board your pet and contribute to a cause! KL Pooch Resort is a non-profit animal welfare organisation primarily financed by the earnings from their pet boarding and other services. Located at Kalumpang, Kuala Kubu Bahru, the organisation feeds up to 100 stray dogs, performs trap-neuter-release operations daily, and also hosts sponsorship and adoption programmes.
With spacious kennels to sleep in, daily runs to go on, and healthy raw diet meals to chow on, this place will pamper your pooch down to their paws here! The great thing about boarding your pet here is that no matter the size of your dog, the organisation charges a flat rate of RM38. The reason is that they believe that offering a low rate for all breeds, types, and sizes avoids penalising pet parents who choose to adopt as Malaysian strays are generally medium to large-sized. Visits here are by appointment only, so do make one before going.
For reservations, click here.
Address: Taman Tempua Bistari, Kalumpang, 44100 Kuala Kubu Baru, Selangor
L Residence Pet Hotel, Selangor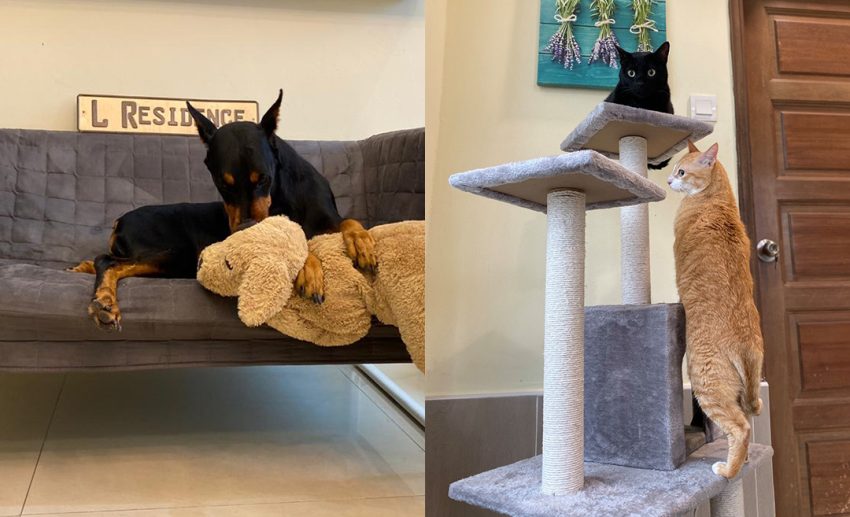 L Residence Pet Hotel is operated by a husband and wife duo, Joanne and William, who have ten years of pet hospitality expertise on their belts. Offering accommodation for dogs, cats, rabbits, birds, and even small reptiles, the hotel specialises in senior pet and special needs care within an impeccably clean, caring, and secure home.
If you have more than one pet in your household, consider booking the Grand Suite, a 200 square feet private room with an ensuite serene private garden.
For reservations, click here.
Address: Jalan SS 1/11, Kampung Tunku, 47300 Petaling Jaya, Selangor
Doggy School Bus, Selangor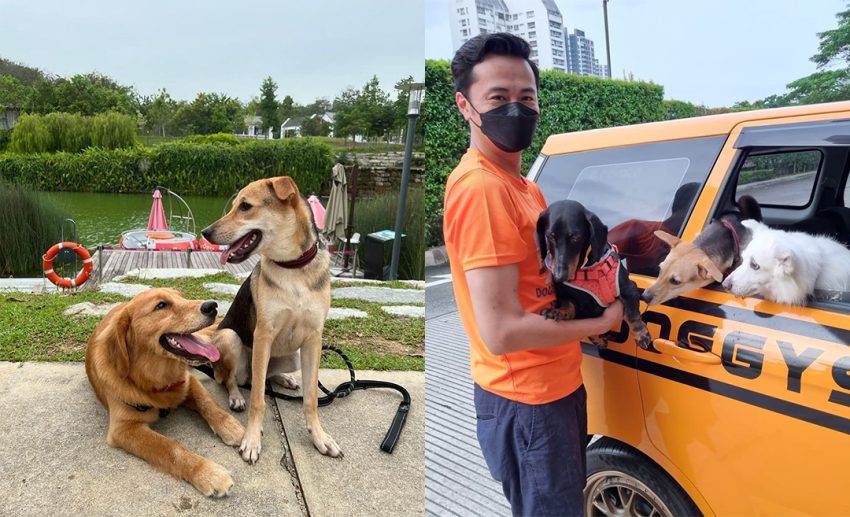 You might have seen adorable videos online of dogs taking a school bus to attend puppy training schools, but did you know that we have that too in Malaysia? Based at Jalan Gasing, Petaling Jaya, Doggy School Bus is a new kid to the pet hospitality scene but has made its mark with its Adventure & Daycare services!
Sporting a seven-seater car in school bus yellow, you can arrange for your precious pup to go out adventuring to dog parks when you are busy with work. Doggy School Bus also provides overnight boarding at their 13,000 square feet free-roam centre from RM45 onwards.
For reservations, click here.
Address: Jalan 10/7, Taman Jaya, 46000 Petaling Jaya, Selangor
Contact: +6017 615 8157