Medina — the second-holiest city for Muslims and the world's number one safest city for solo female travellers. The Saudi Arabian city was rated first in a survey performed by InsureMyTrip, which collected data from several sources including World Economic Forum studies and The Georgetown Institute for Women, Peace, and Security.
Those researchers found Medina (which also goes by the Arabic spelling Madinah) at the top of the list of the world's safest cities for lone female travellers, with a perfect 10/10 score in two categories. First, safety travelling alone at night, and second, lack of anxiety about gender-based assaults. The source also reached their results by investigating other lifestyle influences such as tourist quality, estimated Google ratings, and the number of postings each location receives on social media.
For Muslims, we are very much aware that Medina is a city held in high respect. It lies more than 400 kilometres north of Mecca, in western Saudi Arabia. Medina is not only embellished with breathtaking vistas but also holds several historical sites that one can visit either on a pilgrimage or for tourism.
That said, this openness is a fairly new development. And, like this lady who's backpacked as a lone female traveller through Medina says, travelling here has its challenges. So, while yes, Medina is open to tourists (and they don't have to be Muslim), this is a destination worth the effort only if you're absolutely certain you wish to visit.
History of Medina
Before the emergence of Islam, this city was known as Yathrib. After Prophet Mohammad's death, it was called Madinat an-Nabi meaning the 'Prophet's City'. Later, it was changed to al-Madinah al-Munawwarah, 'The Enlightened City'. It is not only the fourth most populous city in Saudi Arabia, but it is also the capital of the Medina Province. Aside from its notable religious sites, the city has a lot to offer to any exploring traveller.
Undoubtedly, Medina is a fascinating destination for female vacationers due to its safety, mesmerising culture, and breathtaking views. But, before you enthusiastically book a flight there, here are a few essential things you should keep in mind.
1. Dress code
Female travellers from countries with a more open or less conservative culture may find Saudi Arabia's dress standards intimidating, but you should remember that adapting to their culture is part of the journey.
Furthermore, policies are changing, so dress standards in Medina are less stringent than in the past, when women were legally forced to wear abayas or full-length gowns in public. These days, while you need to dress to conform, it's not as daunting as it used to be.
The regulations governing female fashion have recently been changed. Foreign ladies are now given a bit more leeway. Women are still expected to dress modestly, which means they must cover their shoulders, arms, and legs, but they can now do it in a more fashionable way.
2. Language use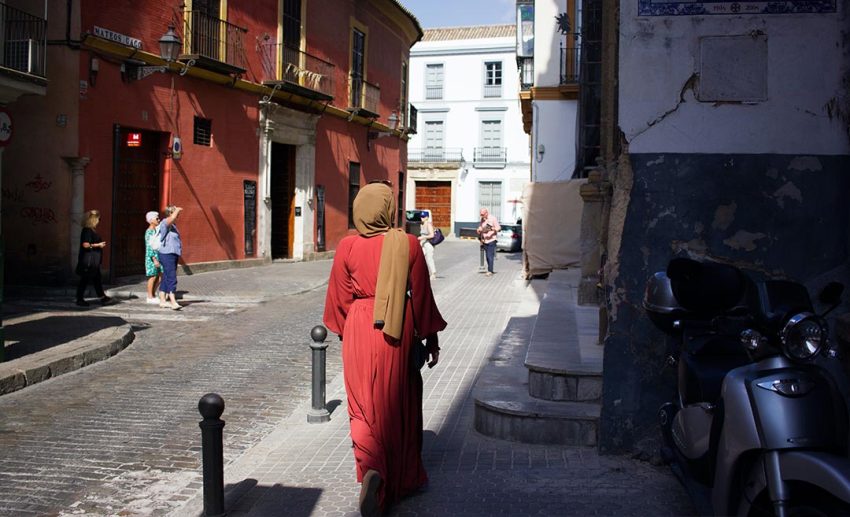 Of course, the people here speak Arabic — the official language of Saudi Arabia. But fret not. There are Saudis who speak English, or at least enough English to communicate effectively. Most traffic signs are also printed in both Arabic and English, making it easier for outsiders to navigate around. You can rest assured that English-speaking travellers like you can get through without learning any Arabic phrases, though speaking a few important local phrases will earn you a friend or two.
3. Public transport
There is a shuttle bus service available at all tourist locations with the frequency of commuting from both directions is every half an hour. The Medina Development Authority operates bus services, and the airport's bus station is located near the terminal (more information here). The city's final stop is within walking distance of the Prophet's Mosque in Medina's heart. The bus ticket is merely SAR10 (approximately RM11.70) per passenger.
Taxi services are also available. Metres are meant to be used to calculate fares. If a metre is not used, make sure to arrange a pricing agreement before getting a ride. If ever you're unsure, simply inquire with your hotel reception about the usual rates to your destination.
4. Prayer times
Believe it or not, most stores and restaurants close during prayer times, and you will be likely asked to leave the premises. Of course, there will be exceptions at some places. Customers eating inside a restaurant, for example, will be permitted to finish their meals. Prayer sessions take around 30 minutes at most. While a few malls still adhere to the local tradition of closing, there are stores breaking from tradition and staying open during prayer times.
What's most important is to be respectful during the adhan (call to prayer). If possible, stop what you're doing for a while and pause loud conversation until the call is finished.
5. Shopping at the famous Old Bazaar
While there are many places to shop til you drop, the Old Bazaar is probably the most popular spot for tourists — it's where you can land yourself some unique finds! Located in Medina Province, the bazaar is adjacent to the mosque's gate number seven.
From new items to local antiques, shop for the likes of gold, pearls, and other valuables since they are considerably cheaper compared to other Saudi cities. Even though the majority of the items are moderately priced, don't forget to negotiate.
As for payment, be sure to bring cash in the local currency — Saudi Arabian Riyal (SAR). While you can exchange your money at airports upon arrival, we recommend USD or Euros as certain national currencies are not accepted. And don't worry, you can find ATMs at all airports and retail centres. Some hotels also provide ATM exchange machines.
6. Tourist visas and insurance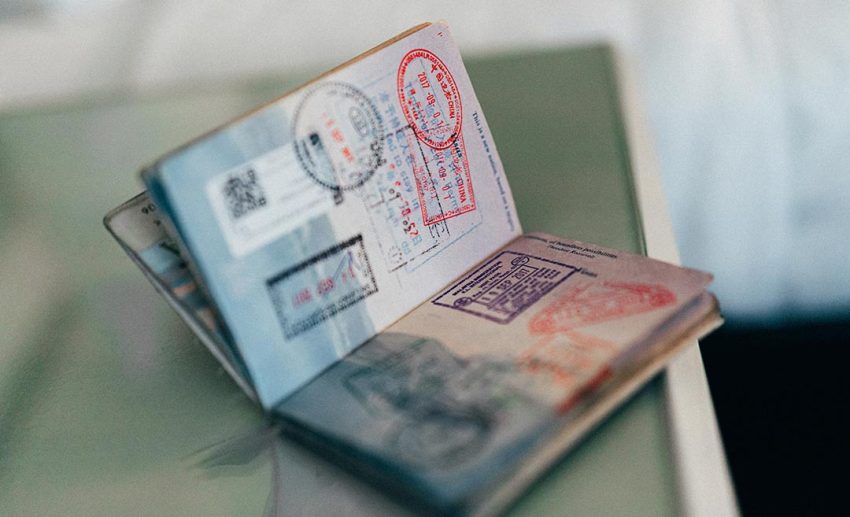 First, all visitors must have a passport valid for at least six months before arriving. Tourist visas to Saudi Arabia (eVisas) are currently accessible to nationals of 49 countries, including Malaysia. Tourists may verify their visa eligibility and apply online. New tourist visas are valid for one year and allow travellers to stay in the country for up to 90 days.
When visiting Saudi Arabia, it is a good idea to obtain travel insurance considering healthcare costs for foreigners may be expensive. Some airlines provide low-cost health coverage for medical situations, while travel businesses can recommend reputable and reasonably priced organisations that provide foreign travel insurance.
7. Malaysia to Medina vaccine requirements
The Ministry of Health in Saudi Arabia announced 10 authorised lists of COVID-19 vaccinations and the number of doses necessary for each of them for pilgrims for this year's Hajj season 1443/2022 on 4 June 2022. So, as long as you meet these requirements, you should be good to go!
Pfizer-BioNTech, two doses.
Moderna, two doses.
Oxford-AstraZeneca, two doses
Janssen, one dose.
Covovax, two doses.
Nuvaxovid (NUVAXOVID), two doses.
Sinopharm, two doses.
Sinovac, two doses.
Covexin, two doses.
Sputnik V, two doses.