[button url="https://bit.ly/hz18jr" size="medium" value="SIGN UP NOW" color="#89c44c"]
Hello Zafigo is back with a very special episode all about our beloved city! Marina Mahathir returns to the host's seat this 15 June (Wednesday), 3pm and she will be speaking to Jane Rai, an aficionado when it comes to the history of good ol' Kuala Lumpur (KL).
Trained in periodical journalism in London, Jane began her career in tourism in 1989. She is the founder of two walking tour brands: Free Walk Kuala Lumpur Unscripted and Kuala Lumpur Heritage Walks. A storyteller at heart, when she isn't conducting tours, Jane is busy crafting new, immersive heritage walks, training tourist guides, and sharing her knowledge with the international media. Her lively storytelling is nourished by her connection to the city's historical legacy and interwoven with her zest for life, her own brand of wicked humour, and the occasional outburst of song. Jane loves to walk, sing, reads voraciously, and collects old photographs using them to illustrate her guided walks.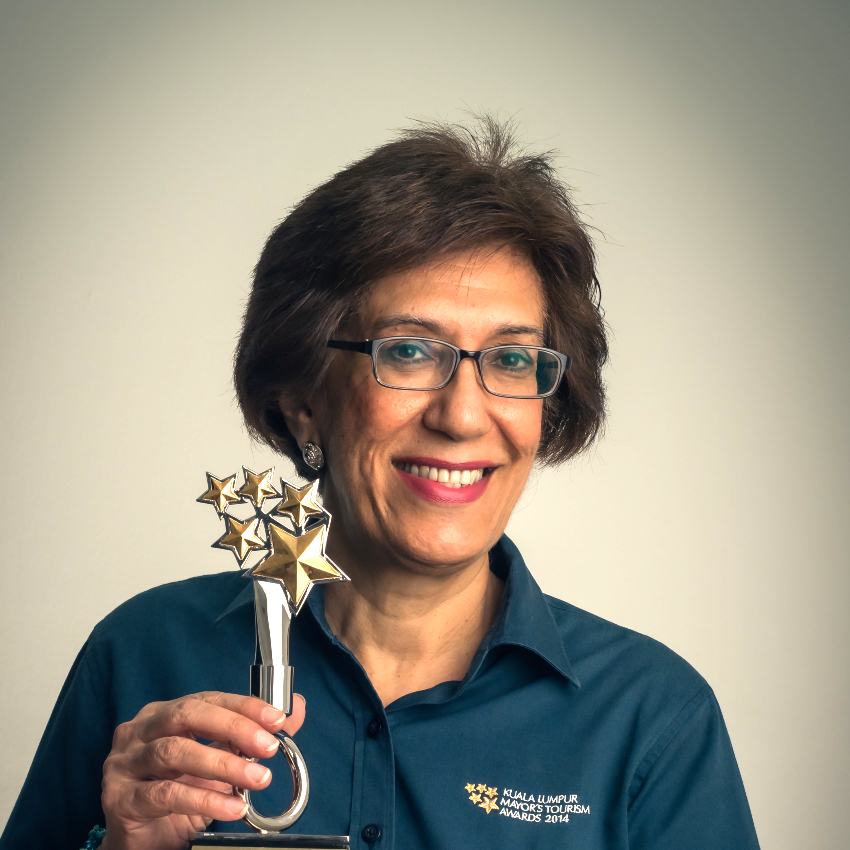 For this episode of Hello Zafigo, Jane will be talking to us about her passion as a guide and how she is doing her part to keep Downtown KL's heritage and culture alive — one tour at a time. With close to 30 years of experience and tales to share, you'll be bound to learn some things you probably never knew about the city you grew up in.
Downtown KL: A Walk Through History
will be hosted on Zoom for FREE. Details of the web session are as follows:
DATE
Wednesday, 15 June 2022
TIME
3PM (GMT+8)
DURATION
60 minutes

Sign up for the session on Zoom here:
[button url="https://bit.ly/hz18jr" size="medium" value="SIGN UP NOW" color="#89c44c"]
More about Downtown KL
Over the years, buildings surrounding the area of Downtown KL have either been demolished to make way for newer establishments or restored to protect their heritage and historical significance. Some even look unrecognisable as they've been lost to commercialism.
Modernisation and gentrification are inevitable though, and despite evolution, these buildings still have a story to tell. But for a city that is constantly filled with tourists and always changing, how can we continue celebrating Downtown KL's historical significance that is rich with culture, heritage, and tradition?
It's thanks to people like Jane Rai who passionately work to keep the tales of old KL alive through her walking tours. It's because of these tours that we are still able to relive history and appreciate our city more. These buildings remain alive so long as their stories are shared with the rest of the world, as well as with the new generation.
Please note that:
If this is the first time you're using Zoom, you'll need to have the app downloaded on your device. Download it here.
Each session is limited to 100 participants. If you are directed to a Waiting Room and are not admitted within five minutes, it means that the session is full. You can only join the session if another participant leaves. You can choose to either wait there for a spot to open up, or head over to our Facebook page where the session will be hosted live as well.
Stay up-to-date on this and future sessions of Hello Zafigo by following us on Facebook and/or Instagram. All past sessions are available for viewing at hellozafigo.com.