Each year, 8 March brings men and women all across the globe together to celebrate International Women's Day. It is a day to honour, remember and champion equity for all women and girls. Whether you find yourself at a local bazaar, supporting small businesses owned by women, or engaging in online seminars empowering women to take up space in corporate and political leadership roles, you can do a few things to celebrate girl power.
Pace X We Are Filamen International Women's Day Exhibition
This year's IWD brings together eight female artists in an immersive exhibition, Break The Bias, presented by Pace X We Are Filamen. The works were created with a vision of a world free of bias, discrimination, and stereotypes, where everyone can be celebrated for their individuality.
Date: 22 February to 8 March 2022,11am to 6pm
Venue: Digital Art Gallery, KEDAI KL, MAHSA Avenue, Kuala Lumpur
Find out more here.
Kedai KL Woman Up Bazaar, Kuala Lumpur
Kedai KL is hosting a bazaar in honour of International Women's Day at the MAHSA Avenue Event Hall. Shops and vendors are open from 4 to 6 March.
Date: 4 to 6 March 2022, 11am to 6pm
Venue: KEDAI KL MAHSA Avenue, Kuala Lumpur
Contact: +6014 711 6627 (10am to 7pm)
International Women's Day 8KM Virtual Run with JomRun
Join the virtual half marathon using the JomRun App to track your run. Submit your proof of running activity via the app before the 8th of April, and you will receive some IWD goodies.
Date: 8 March to 8 April 2022, 11am to 6pm
Book your tickets here.
ReFest Bazaar: #BreakTheBias, Bukit Bintang
A lineup of exhibitions, bazaars, talks, performances, and a screening of Nevertheless by the American Film Showcase will be held at GMBB to celebrate this year's International Women's Day.
Date: 5 to 6 March 2022, 10am to 10pm
Venue: The Grey Box, GMBB, Jalan Robertson, Bukit Bintang, 50150, Kuala Lumpur
Find out more here.
2022 Run With Flying Colours – Pass It On #BreakTheBias, Penang
JCI Pearl brings back Run With Flying Colours, a 3-kilometre run hosted at the Automall in Karpal Singh Drive. Participants are allowed to gather and race physically once again after two years.
Date: 6 March 2022, 7am to 12pm
Venue: Automall, Karpal Singh Drive, 11600 George Town, Penang
Register and book your tickets at Ticket2U.
Celebrate International Women's Day With LeadWomen
LeadWomen is a Women Leadership Programme formed with a mission to increase women's representation in senior leadership and on boards of corporate Malaysia. Having been chosen as the Malaysian partner for the UN Women's Empowerment Principles Activator Programme in 2020, they will be hosting a series of online panels celebrating IWD. Listed are the virtual sessions available.
Panel Discussion: Breaking The Bias For A Sustainable Tomorrow
Date: 8 March 2022, 9am to 11am
Workshop: #IAmRemarkable By Google
Date: 8 March 2022, 11:30am to 1pm
Learning Room: Power Hour, "Queen Bee Effect – Not What You Think It Is"
Date: 9 March 2022, 3:45pm to 4:45pm
Register for sessions here or email Archana Pillai for more details.
Breaking The Bias With Batik Boutique & Red Allure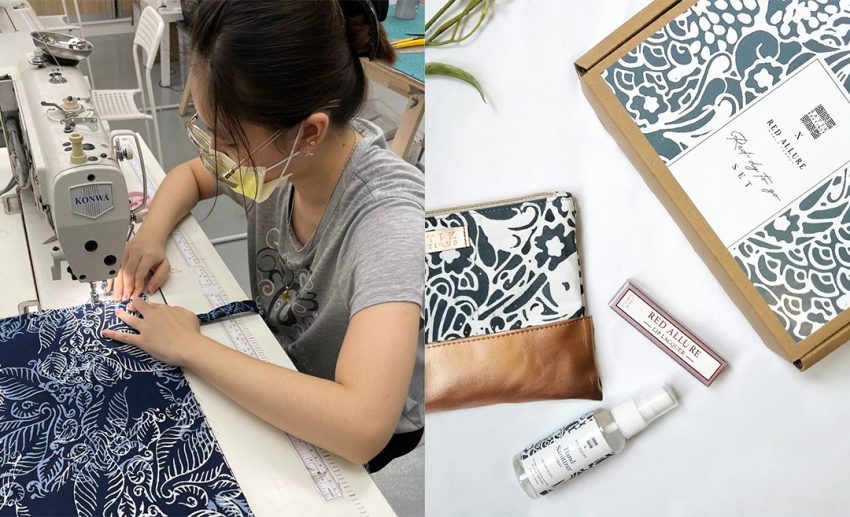 Batik Boutique and Red Allure, two female-led homegrown businesses, have partnered to create the perfect gift set for any woman in your life. The "Red-dy To Go" set includes a batik zip pouch, Red Allure's lip lacquer, and a fruity-scented hand sanitiser.
On top of that, Batik Boutique is offering a 15% discount on all women's clothing from their website and in-store from 1 to 15 March 2022. With every purchase, Batik Boutique makes an effort to improve the livelihood of Malaysian women by creating fair and sustainable jobs, paying their artisans above the average wage, and investing in the personal and financial development of the women who work behind the scenes.
Find out more here.
Join The "Share Our Payslips" Movement with Her Duit
While it's not an event, Her Duit is worth a follow on Instagram. Founded by digital creator, Michelle, Her Duit is a platform where personal finance tips are shared in hopes that it empowers women to ask for what they deserve to save and invest more.
For International Women's Day, Her Duit is starting a collective movement where women can share their payslips and find the support they need to negotiate better salaries for themselves! Join the movement here.
RuMa X Swiss Watch Afternoon Tea, The RuMa Hotel and Residences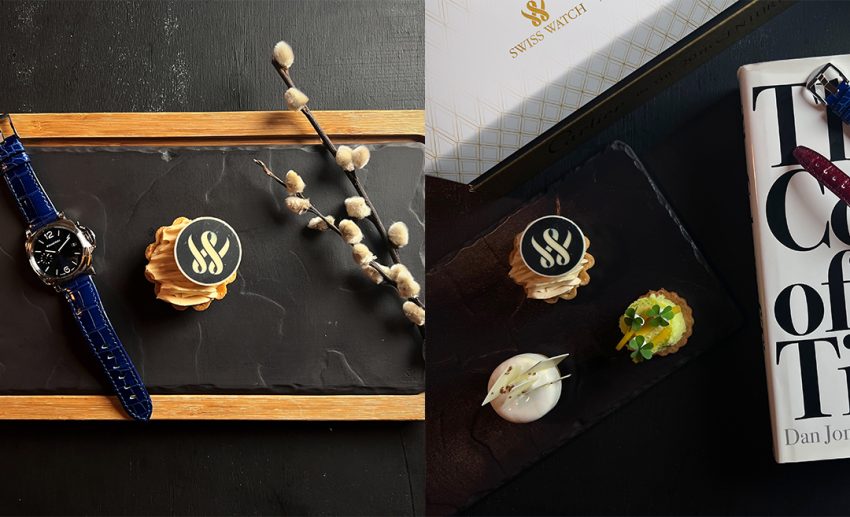 Indulge in a special menu that celebrates the things that make a woman — tenacity, sacrifice, and achievement. A collaboration between The RuMa Hotel and Residences and Swiss Watch, this special hi-tea was specially curated by the property's Executive Chef, Tyson Gee.
Expect each element and flavour to be a unique representation of endurance and evolution, much like the journey women are still going through to achieve a world free of gender bias, stereotypes, and discrimination.
Delight your tastebuds with the likes of the Lapsang Souchong Tea in the Macaron (a representation of women's strength to stand out and be different). Meanwhile, the Temerloh Vanilla used for the mouth-watering Entremet tells a story of Malaysian pride. This signature ingredient is akin to a women's versatility. At the same time, the Nangka and Chilli combination tells the story of thinking outside the box and taking bold steps to push boundaries to drive change.
Priced at RM170 per person.
Available from 5 March to 1 May 2022 on Saturdays and Sundays at The LIBRARI.
IWD Cocktail Week
A week of cocktails in honour of Malaysia's most badass women who've contributed to the development of our nation. From 15 to 21 March 2022, participating outlets in Malaysia will be running their IWD Cocktail Week cocktails created in honour of our luminaries. For more info, you can refer to this map of IWDCW22 bars here. To get you thirsting, here are some things you can look forward to:
Aromatherapy Workshop by The Botanist and Remy Martin
Date: 4 March 2022, 3pm to 5pm
Venue: JungleBird KL, Bukit Damansara
This workshop will see a certified aromatherapist guide guests in making a Superwoman
blend of essential oil to release stress on the go. The Botanist Gin and Remy Martin cocktails created in honour of politician and environmentalist Hannah Yeoh and refugee activist Deborah Henry will be served during the workshop.
Maiden Voyage by Caorunn Gin 琴琴有约
Date: 7 March 2022, 8pm 'til late
Venue: Three x Co, Bangsar Shopping Centre
Three gin expressions, three cocktails. For one night only, Kim Choong, founder and editor of
Thirstmag.com, will be going behind the bar (finally!) to mix drinks for the guests and raise money
for charity.
Garden to Cocktails by Von Halers and Whitley Neill
Date: 16 March 2022, 5pm onwards
Venue: Pahit, Bukit Bintang
Learn how to grow a hydroponic herb garden at home and how to use them in your cocktails. Enjoy the IWDCW cocktail promotion by Pahit from 8 March 2022 until the end of the month.
Oh, and you'll be saying cheers for a good cause too! The benefiting charity for IWDCW is Happy Cure, a group founded to raise awareness around and maintaining the happiness of children battling cancer. The funds raised will go towards care packages for the caretakers of Happy Cure – women who are often overlooked and overworked – containing pampering kits, meal and shopping vouchers, and art and craft kits. The children they look after will participate in distributing the care packages to show their appreciation towards their caretakers and to involve them in the process.