Last month, to ease into the new year, we introduced six incredible brands to help you gear up for 2022. Since then, we've talked to some of them on a Chick Chat session and explored ways to prep and re-emerge into the world as our best selves.
Now, let's dive a little deeper and pick the brains of the women who lead these brands. We ask them about their inspirations, challenges, and how they plan to gear up for 2022!
Remember to enter the promo code ZAFIGO10 at checkout on their respective websites to enjoy a 10% discount until 28 February 2022. Offer terms and conditions can be found here.
1. Drunken Gelato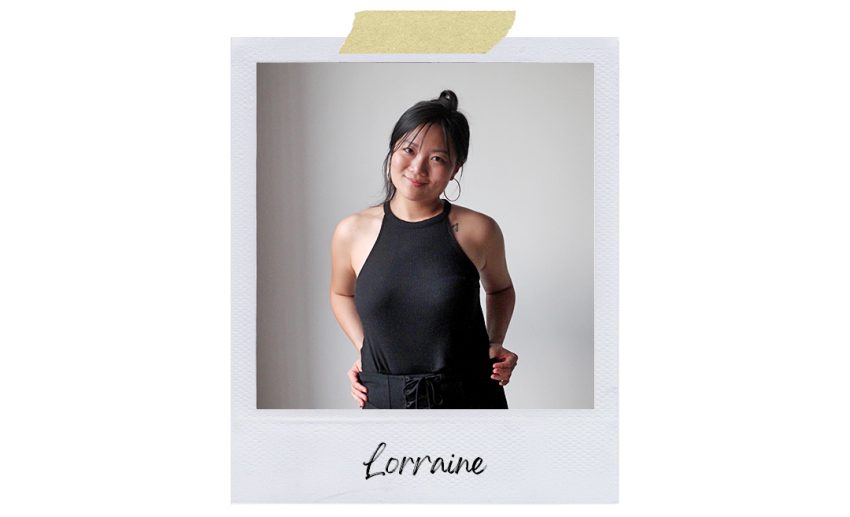 Like many other business owners, Lorraine Tan's cocktail bar, GOOD FRIENDS CLUB, was hit badly during the numerous lockdowns due to the pandemic. She had to create an online presence for the bar and continue serving her customers the 'feel good' bar experience from home. After much contemplation, Drunken Gelato was birthed from the idea of combining everyone's favourite dessert with alcohol.
However, great ideas don't come without their challenges. Lorraine's biggest hurdle was developing a texture for the gelatos that didn't melt quickly. The gelatos have a high alcohol content (tried, tested, and loved by our team!), and because alcohol doesn't freeze, their gelatos tend to melt faster! We don't know how she's managed to pull off selling these perfectly boozy gelatos, and it's commendable.
Lorraine plans to collaborate with local cafes and brands in 2022 to create new interesting flavours. We can't wait! Meanwhile, she recommends their Rum and Raisin, made with premium ingredients, lots of alcohol and a perfectionist's eye. It is a familiar flavour to most, but Drunken Gelato customers say it's 'the one'!



2. Livlola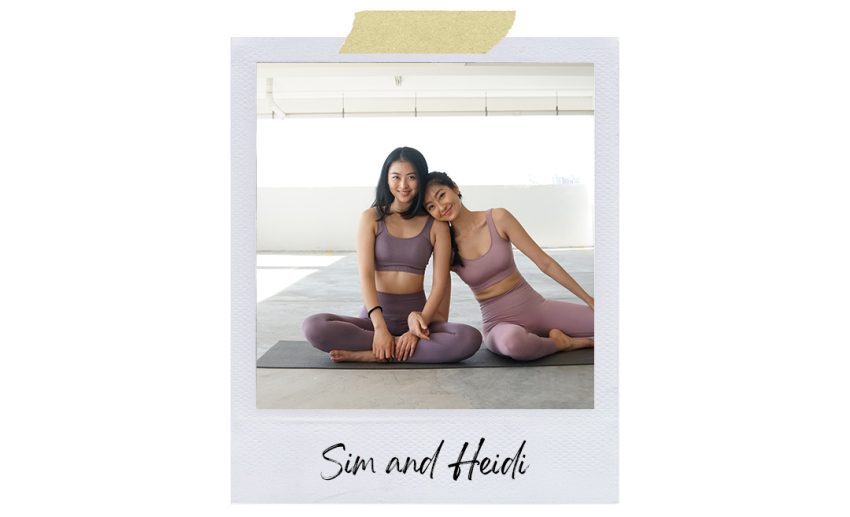 At Livlola, Sim Li and Heidi Aw believe in a holistic approach to wellbeing, which involves the three pillars of wellness — body, mind, and soul. Their products and fitness events are designed to support women in achieving balance physically, mentally, and spiritually.
Sim and Heidi had their biggest business challenge in 2021 – two days into their LIV OUT LOUD wellness event, when a state-wide MCO was announced. They received last-minute cancellations from attendees and instructors and had to overcome the challenge by sticking through and ensuring they strictly followed the SOP guidelines from the government. They received numerous positive feedbacks post-event, which made their efforts rewarding.
Rising to the challenge, 2022 is a year to renew for Sim and Heidi at Livlola. They plan to collaborate with like-minded people to create meaningful and fun offerings for the community. They recently released their first sustainable eco activewear collection in January. A portion of the sales will be contributed to planting trees in the Amazon Rainforest and forest conservation in seven countries worldwide. Sim and Heidi hope that their efforts today will serve as a catalyst to empower the community to be the change they want to see.



3. OLFAC3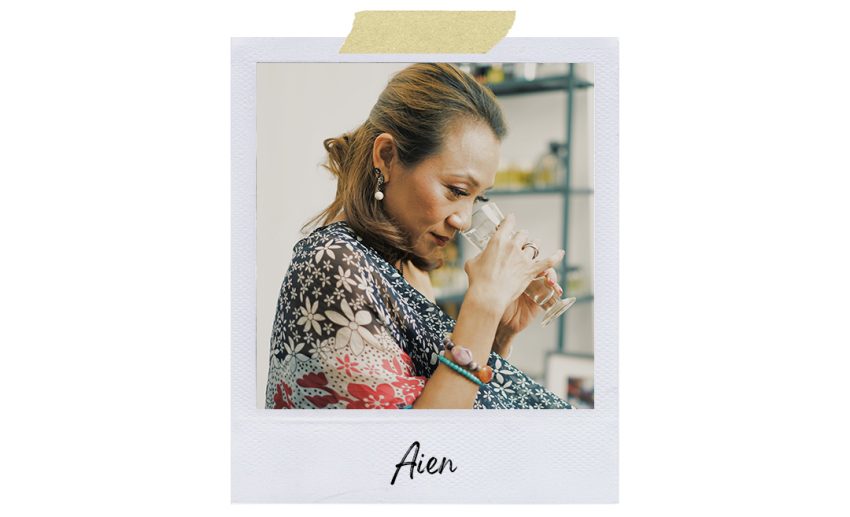 The nose of OLFAC3, Aien Mokhtar, started this award-winning perfume brand with one reason in mind — to bring joy and happiness to others through their olfactory senses by evoking memories. Of all our senses, the sense of smell is the most vital in evoking memories, affecting our emotions and state of mind. In every fragrance, Aien creates unique stories to inspire the wearer, rendering the scents unforgettable with that process in mind. (And pssst! Without the premium price tag!)
We all know that scent is a personal thing, and with most of OLFAC3's business in retail stores, the pandemic was harsh on their retail presence. Aien had to pivot the business entirely online and offered free samples, where customers would only pay for delivery charges. She launched perfumed sanitisers to keep masks, surfaces, and hands smelling good and created a new range of fragrances for the home to help boost our WFH days. OLFAC3 managed to pull through, and their online sales increased by 700% in the first year of the pandemic.
2022 will be OLFAC3's 6th year since its launch, and Aien foresees an upgrade in their packaging and making their perfumes even more affordable. She also plans to establish a presence in Turkey, the Middle East, and Europe.
While international travel isn't very viable right now, we can still travel through our scents with Aien. In her own words, Andalusia is inspired by her journey through Spain, while Aphrodite is reminiscent of the time she walked through the ancient temples of Greece.



4. Pole Dance Movement
The common misconception that Sea Lee gets about pole dancers is that they are born confident, sensual, strong, flexible, graceful, and so on. However, as with everything else, pole dancing takes time and practice. Speaking from experience, Sea says that you'll gradually get past your self-doubt and ingrained stigmas. She always imparts to her students that nothing is impossible; it's just a matter of figuring out how to get where you want to be.
At Pole Dance Movement (PDM), Sea aims to empower women with a safe and non-judgemental environment. She believes that nurturing the sensual aspect of ourselves allows women to begin stepping into their feminine power and reclaim their bodies as their own. Of course, physically, pole dancing will also help develop our strength, coordination, and flexibility — an empowering feeling in trusting our bodies.
It was challenging to keep going in 2021; it was more effort to produce with much lower returns — financially and job satisfaction wise. They overcame it through sheer determination, gratitude, and a great support network of friends and the PDM team.
Sea plans to set intentions and move towards them with more focus in 2022. She finds that the biggest obstacle is not motivation but instead stepping back to see the bigger picture of what truly matters to her.



5. POP Neutral
As a mother of four, Nadia Nasimuddin faced different challenges with each pregnancy. She was adamant about making sure her body and wellbeing were the number one priority. Like all new mums, she feared getting stretch marks during her pregnancies. Nadia searched high and low, but most products she found were only using the minimal amount of effective ingredients to prevent stretch marks. That's when she created her own blend of oils, where she placed importance on the right amount of ingredients that will show results.
Having always wanted to launch her own oil and body care range, Nadia saw plans being held back during her third and fourth pregnancies. But after delivering her fourth child, Malaysia faced its first MCO, which catapulted the launch of POP Neutral. The timing was perfect, but production was a challenge. The demand was higher than supply, and many factories were closed due to SOPs. Nadia and the team worked with a few panel suppliers and started a pre-order system on the website to ensure consistent product supply.
Through formulating oils, belly masks, scrubs, and a dynamic range, POP Neutral now caters to all women journeying through womanhood and motherhood. Made with natural and safe ingredients, with the promise of no harsh chemicals, their products are safe for mamas-to-be and safe for all. Nadia is gearing up for new products in 2022 and possible retail appearances!



6. Yuè Candle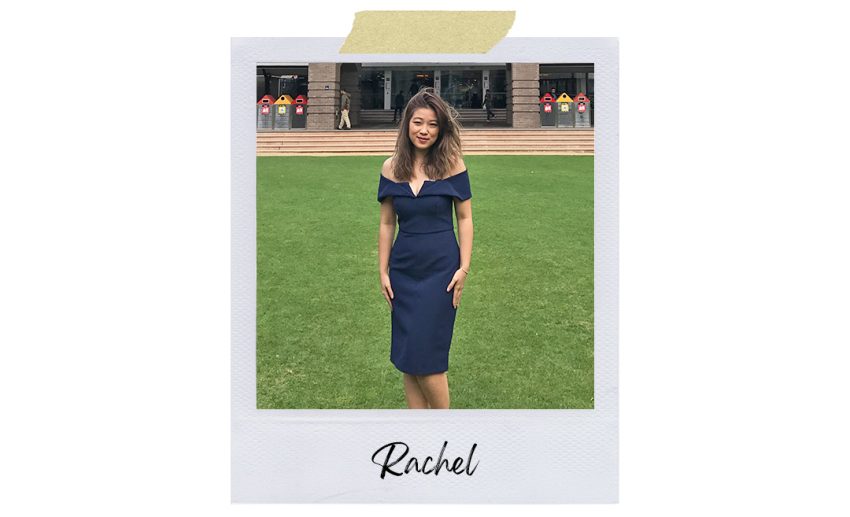 Rachel Tiew founded Yuè Candle during the MCO. She wanted to transform and elevate our confined spaces into different environments through our sense of smell. Their boxes are even adorned with the cheeky tagline: 'I thought candles are useless, but they do make scents.'
Months of research and experimentation went into the creation of the scent orchestrations, intending to elevate our physical activities at home and our mental wellbeing. Rachel developed the first series of candles called Enhance — a coffee-scented candle to evoke cafes, soothing floral scents like Jasmine and Calamansi Lime, Rose and Geranium to magnify the ambience, and Lavender and Rosemary for relaxation.
Not being able to showcase her products and meet people, Rachel's customers could not 'test' the scents before purchasing. She was lucky to have friends try out her candles who left good reviews on Yuè Candle's various platforms.
In anticipation of new scents cooking up in the background, Rachel sees 2022 as an opportunity to gear up for mass production for corporate, wedding, and birthday events, and participating in pop-up festivals.