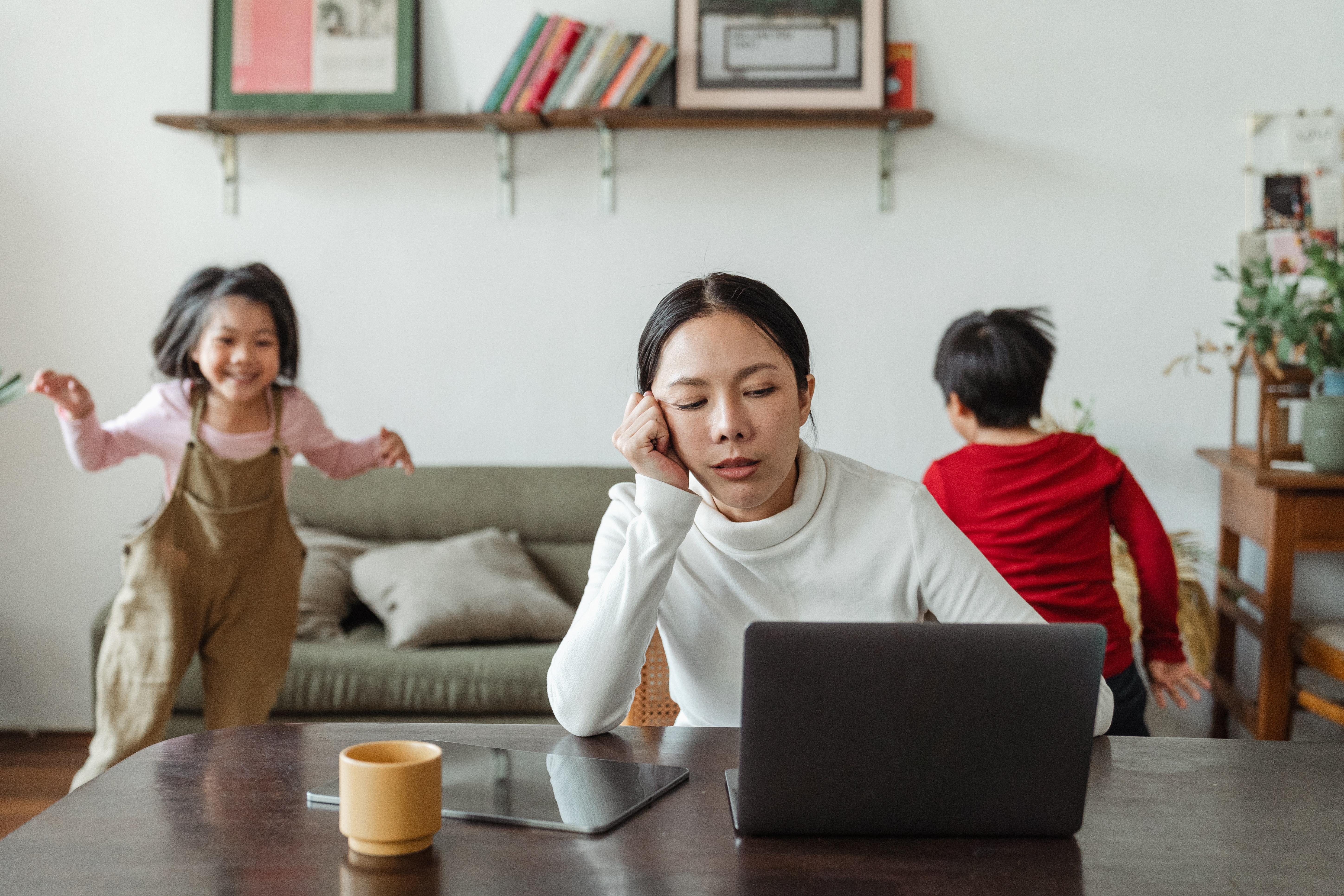 Okay, I lied. I really do want the card, gifts, flowers, jewellery, and everything that comes along with Mother's Day. After 41 weeks of pregnancy that entailed the worst heartburn of my life and carpal tunnel syndrome, 20 hours of labour, and two inductions (read: eviction notices) because my little one was too stubborn to come Earth-side, I think I deserve all that. And then some. 
I didn't, however, lie about wanting some time to myself to just unwind or prattle away with the girls.
Now, don't get me wrong, I love nothing more than spending time with my kid. Every morning and evening must be met with some cuddle time otherwise things don't feel quite right. But I've also come to realise that for me – along with most of my mummy friends – I'm a better mum when I've had enough time to myself. 
So, treat yourself this Mother's Day to some me time, because Lord knows you deserve it. If your kids are past toddler-hood, you can even enjoy some of the activities below together (they're all in sunny Kuala Lumpur and also #MumGuilt). Or you can both just do your own thing. It's your day, so you decide. 
Eat in peace
View this post on Instagram
Usually, mums are either eating leftovers, scraps, or sacrificing their favourite part of a chicken for their kid. How about a meal where you can order what you want, order a kid what they want, and also have them leave you alone to eat in (relative) peace? Marmalade in Bangsar Village is a family-friendly restaurant that features a playroom along with a healthy-but-yummy kid's menu.
---
Mani-pedi, anyone?
View this post on Instagram
For now, Nail Smith at Publika is the only nail salon we frequent that has a kids' playroom. Equipped with a play kitchen, toys, bean bags, and padded floors, it's even sealed off to drown out the noise. But if all hell breaks loose, don't worry, you can still hear them. You can also peep in every now and then while getting your nails done as the room has glass windows. 
Should your little one want to get in on your fun, Nail Smith offers baby manis and pedis too! It's a great way to bond, and once they're done with their turn they can leave you alone to do your thing while they play for the next hour or so.
---
Rumble in the jungle
View this post on Instagram
Got lunch with the girls? Have a meeting you need to attend for a bit? Just want to quickly run a few errands with no kids in tow? Even if it's not Mother's Day, Bangsar Shopping Centre (BSC) has become one of our malls of choice for being so family-friendly. Besides a comfortable nursing room where a mum can pump or nurse should she want some privacy, BSC also has Jungle Gym Playland on the top floor. 
Your younguns will be entertained for hours in this fun wonderland. They can climb, jump, slide, and run to their heart's content while you tuck into an ice cream at Godiva or a spot of tea at TWG. The best part? Once you're relaxed and ready to pick them up, they'll be tired and ready for a nap or sleep when they get home. Yay! More time for yourself! You'll also find a Jungle Gym Playland at Atria Shopping Gallery and SkyAvenue if you happen to be there instead.
Get 10% off admission at the Jungle Gym, Bangsar Shopping Centre from Klook
---
Spa-rty time
View this post on Instagram
The family that spas together, stays together. To us, the idea of a spa-rty with mums and their kiddos sounds like such a win-win – relaxing treatments and quality time with your little one(s). Ozmosis has a full family spa menu that you can choose from and build on according to your needs and your children's ages. Oh, and if there are any birthdays coming up, the spa can also help organise a spa-rty for your little ones' gal pals. Spa-rties even come complete with balloons, spa robes, and finger food!
---
Fancy some tea?


Nothing quite like a fancy brunch, dinner, or hi-tea is there? We're going gaga over this mother-daughter afternoon tea set available only on 8 and 9 May at Shangri-La KL's Lobby Lounge. The Summer Fruits Afternoon Tea (RM75 per pax) is inspired by the natural sunlight of a bright summer's day and features delicate pastries, piquant treats, and delectable finger sandwiches. On Mother's Day, this set will include a special gift for mum, while a specially-crafted kiddy version is available (RM45 per child). 
Speaking of sunshine, Shangri-La KL's Lobby Lounge overlooks a beautiful garden and koi pond, where the kids can run helter-skelter in between pastries while mum enjoys her cocktail or champagne add-on. Yet another win-win scenario! Other treats include a Mother's Day set menu on 9 May at Shang Palace and a Mother's Day brunch buffet at Lemon Garden.
Get 10% off your Mother's Day afternoon tea from Klook