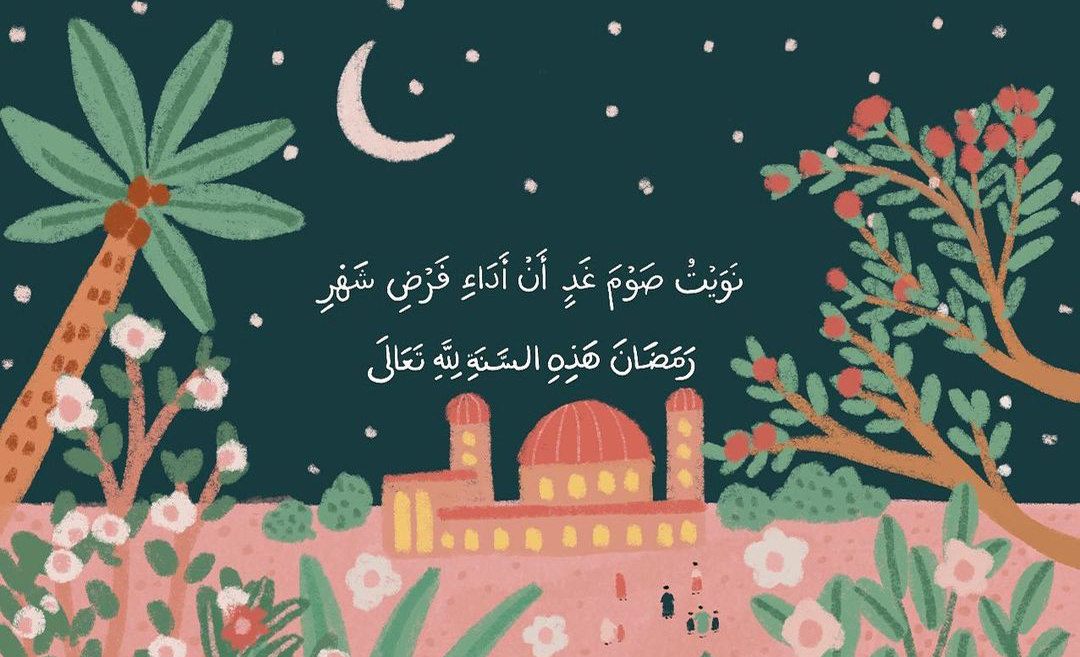 Subscribe to our new 

Telegram

 channel for the latest updates.


In this new normal, Raya celebrations this year are looking like they'll be similar to those of last year. But fret not, that doesn't mean this year's celebrations will be bleak – you can still glam up and eat out. Although interstate travel is still a no-go, you can still send your wishes and goodwill to friends and family with these 10 beautiful Raya greeting cards and money packets from Malaysian artists and brands.
1. Loveletter.my
View this post on Instagram
For Johor-based brand Loveletter.my, educating the younger generation on the tradition of sending Raya greeting cards is their main goal. Collaborating with five local designers, there are two themes to their Raya greeting cards collection – The New Norm and Flatlay. Play 'I Spy' with these postcard designs and try to find as many new normal references as you can! 
Price: Set of five postcards for RM25
---
2. Lots of Love Artwork
View this post on Instagram
Send a bouquet of flowers with Anis of Lots of Love Artwork's beautiful blooms – but on a card! Choose from a variety of loose watercolour floral prints and add your own unique touch with a quote or greeting from Anis' Spring Blooms print collection. Anis also takes in watercolour commissions that require a delivery time frame from two days to a few weeks, depending on complexity.
Price: A5 size for RM12, A6 size for RM19
---
3. Bunga dan Bintang
View this post on Instagram
Using pastel-pink tones reminiscent of sirap bandung (rose syrup drink), Kirin of Bunga dan Bintang showcases memories of Raya traditions in her 2021 Hari Raya Postcards collection. One of the designs, Lemang, is the illustrator's favourite as it features her childhood memory of her grandmother making lemang (bamboo roasted sticky rice).
Price: RM5 per postcard, postcard sets from RM23
---
4. Thearthingy x Something Seni x Bon Lettre
View this post on Instagram
Put three creatives with different aesthetic styles together and you get #Postcardrayathingy – a harmonious collection of postcards that captures those sentimental, playful, and warm emotions associated with Raya celebrations. Pick from a selection of kampung-inspired designs, for cat lovers, do check out their cat character postcards. If you'll like to have your cards delivered on your behalf, do ensure that you place your order by the 6 May 2021.
Price: RM5 per postcard, postcard set from RM43
---
5. MIMSIEYSTUDIO
View this post on Instagram
Own a piece of Syamimi Harni's highly intricate artworks with her newly-released Malaysia Sketch Raya postcards. The architect-turned-sketch artist has taken to illustrating traditional Malay houses and mosques of states in Malaysia namely Kedah, Kelantan, Pahang, and Sarawak for her latest collection. 
Price: RM5 per postcard, postcard sets from RM18
---
6. Summorie
View this post on Instagram
Inspired by traditional Malay games congkak (marbles) and gasing (spinning top), Summorie's money packets are designed to create an animated optical illusion that we think is super cool. Since these premium money packets come with a hefty price tag, it's probably best to save these for your parents, or even someone who would appreciate their intricate design. You can also save these packets for any future events as the minimalistic design isn't time-sensitive.
Price: RM99 for a set of eight money packets
---
7. Projek Sembang Sembang
View this post on Instagram
Bold, bright and… punny! Projek Sembang Sembang's colourful designs are always a joy to look at, and their Raya greeting cards and money packets are no different. For Raya 2021, they've introduced five brand new designs that come with pre-witted quotes (we're living in the future, y'all!). Perfect to put smiles on the faces of your loved ones or tickle their funny bones.
Price: RM3 per postcard, RM12 for a set of 10 money packets
---
8. tinytype
View this post on Instagram
Aptly named 4 Musim Memberi (seasons of giving), each design from this collection correlates to a different festival in Malaysia. For Raya, there's the RAY money packet with kenanga (ylang-ylang) and harum sundal malam (tuberose) flowers. Meanwhile, for Deepavali, the DEE money packet's decorated with motifs and shapes inspired by Sanganeri block prints. Tinytype's money packets are versatile enough to be used for any occasion really, and part of the profits will be donated to a good cause.
Price: RM 15 for a set of 10 pieces
---
9. The Alphabet Press
View this post on Instagram
Malaysia's letter printing powerhouse, The Alphabet Press, always releases beautiful cards for each festive season and so we expected nothing less for their latest Raya money packet collection. Naturally, they're as decorative as can be. Designed in honour of the spirit of togetherness, there are two designs in a set, and each money packet comes with an embossed card to write your own greetings on. 
Price: RM30 for a set of 10 pieces
---
10. Kering Things
View this post on Instagram
Kering Things' money packets feature bright and bold illustrations in their signature wayang kulit-esque style. These cheeky designs show a pair of grandparents armed with a thermoscanner and a sanitiser spray bottle, while the other depicts a woman removing her lipstick-stained mask before digging into a Raya feast.
Price: RM10 for a set of 10 pieces, two sets for RM18
Featured image: (L-R: @thearthingy | @tinytype)
Follow Zafigo on Instagram, Facebook, and Twitter. Sign up for our bi-weekly newsletter and get your dose of travel tales, tips, updates, and inspiration to fuel your next adventure! 
[zf_post_boxes widget_hide_desc="true" num_post="3″ post_id="42630, 40719, 40137″]