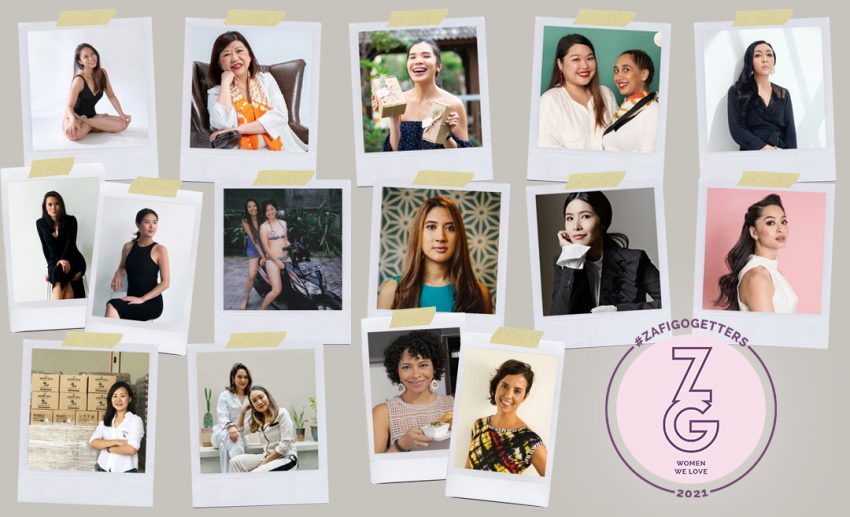 We're on Telegram now too! Subscribe to our channel for the latest updates.
Last week, we introduced the Zafigo-getters – a campaign supporting 13 female-led Malaysian brands that are pushing forward despite the challenges of this year's pandemic. From fashion and beauty, to F&B, fitness, and wellness, we picked brands that are fronted by women who embody the necessary qualities for success, while simultaneously inspiring others to follow in their footsteps.
Having told you about the brands that made the cut, we'd now like to shine a light on their incredible #girlbosses. These women took big leaps and faced numerous challenges to get to where they are today. From realising their strengths and passions, taking risks, endeavouring despite the adversities, and working hard the entire time to bring their dreams to fruition, these women are the personification of unstoppable.
Over the next few weeks, while you're getting to know these brands and the astounding women behind them, we'd also like to encourage you to indulge in a little holiday shopping to show that you #SapotLokal just like we do. Each brand is giving Zafigo readers 5% (selected brands are offer-ing more) off their total bill when they shop and use ZG05 at checkout.
AkasaFit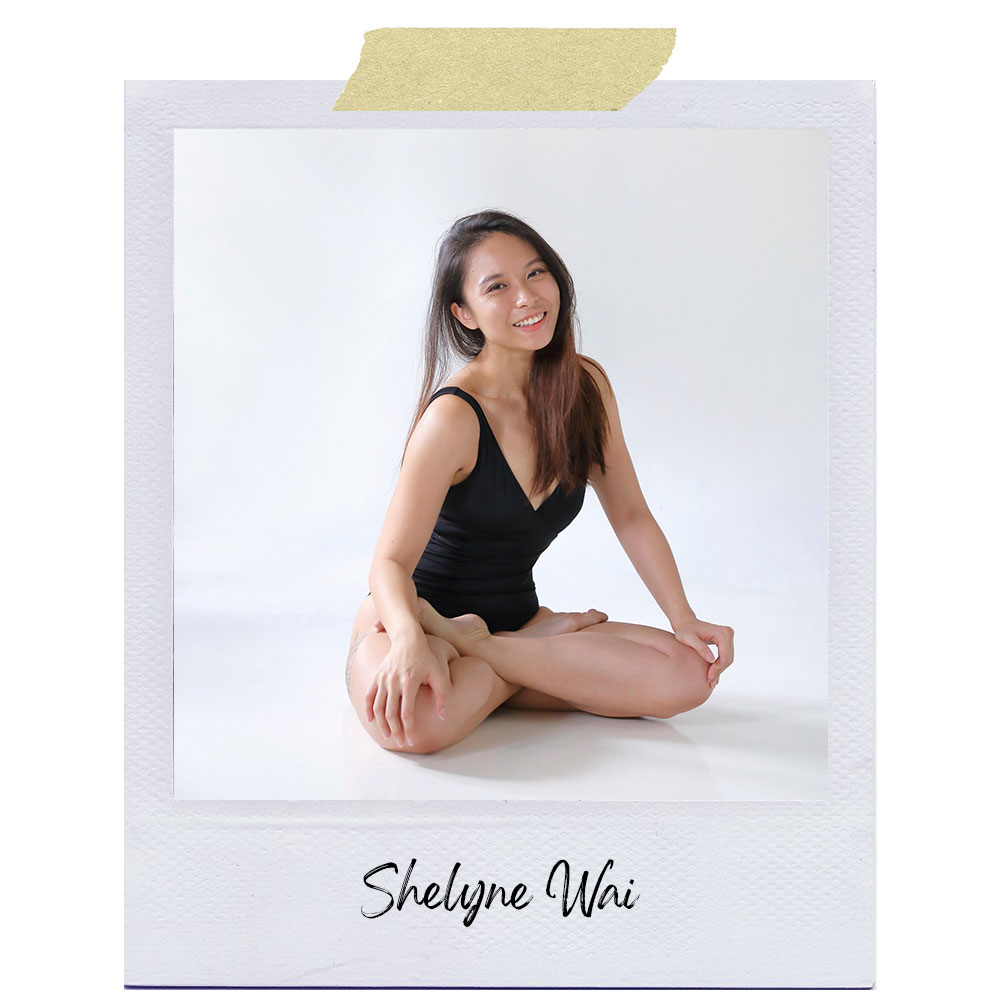 Just like most of us, Shelyne had a 9-to-5 job that rendered her daily schedule hectic, and this didn't leave much time for her to pursue her passion for yoga. One day, she decided that she wanted to be her own boss, and so she quite her day job. Shelyne became a certified yoga instructor, and has been teaching for the last four years. Three years ago, she took her practice into an entrepreneurial space and started Yogaspace, a pop-up yoga class in and around Kuala Lumpur. This soon transformed into Space Studio, a specially-designed yoga studio that combines the benefits of yoga and light therapy.
Shortly after its launch, Space Studio was left in a lurch when Malaysia went into lockdown because of the COVID-19 pandemic. This birthed the idea for AkasaFit, a yoga and wellness website that helps yogis maintain their practice while staying safe and socially distanced in the comforts of their homes.
Besides yoga, she loves to travel, and her favourite destinations are Japan and Bali. Shelyne's ultimate dream is to be able to work remotely from anywhere in the world alongside a delicious cup of coffee.
Up your asana game with AkasaFit! Zafigo readers get 5% off when you use
ZG05
to purchase a package on the website. Promo code is valid storewide. Visit
www.akasafit.com
to sign up now.
Alia B.
If you're familiar with Malaysia's fashion scene, then you'll know that Alia Bastamam is no stranger to it. In fact, she's one of the country's best, and has been steadily giving fashionistas both local and abroad luxe lounge resort wear since 2010 with her Atelier line. Alia is also known for her Bridal line which features exquisitely delicate made-to-measure pieces for discerning brides-to-be.
In 2013, Alia launched Alia B., a diffusion line that offers affordable and trendy ready-to-wear apparel to the masses. Since then, Alia B. has carved a place for itself in affordable and trendy Malaysian fashion with some very successful brand collaborations – two shoe collections with Yoke & Theam and two sold-out bag collaborations with Sometime by Asian Designers. In 2017, Alia received recognition for her impeccable work at Kuala Lumpur Fashion Week when she won the De-signer Of The Year award.
To own your very own Alia B. original design, and give to charity while you're at it, visit
www.alia-b.com
. Zafigo readers get an exclusive 5% off the Awaken Sweatshirt (a special collaboration with Sofia Haron in conjunction with Breast Cancer Awareness month) when you use
ZG05
at check-out.
B&B Labs
If there's anyone on this list who knows about persistence and not giving up, it's Ruby Siah. With more than 30 years of experience in the beauty industry, Ruby is truly a force to be reckoned with. Over the years, she's become an astute and highly-regarded businesswoman, having grown a concept brand that went on to be successful in several countries.
In 2014, Ruby and her son Julius Lim launched a truly-Malaysian skincare brand focusing on cosmeceuticals (or cosmetic pharmaceuticals) called B&B Labs. The brand's skincare line features products that combat premature ageing and other skin disorders by harnessing the benefits of enzymes, vitamins, minerals, proteins, and stem cells found in uniquely Asian ingredients like lingzhi, mangosteen, Japanese yuzu, and even durian.
Besides her skincare line, Ruby is passionate about empowering and enriching women, as well as helping them realise their potentials. Her ultimate dream is to grow B&B Labs into a legacy that can be passed down generationally.
Face 2021 with the complexion of your dreams! Get 5% off storewide when you use the promo code
ZG05
at checkout on
www.bb-labs.com
Breakfirst by Amy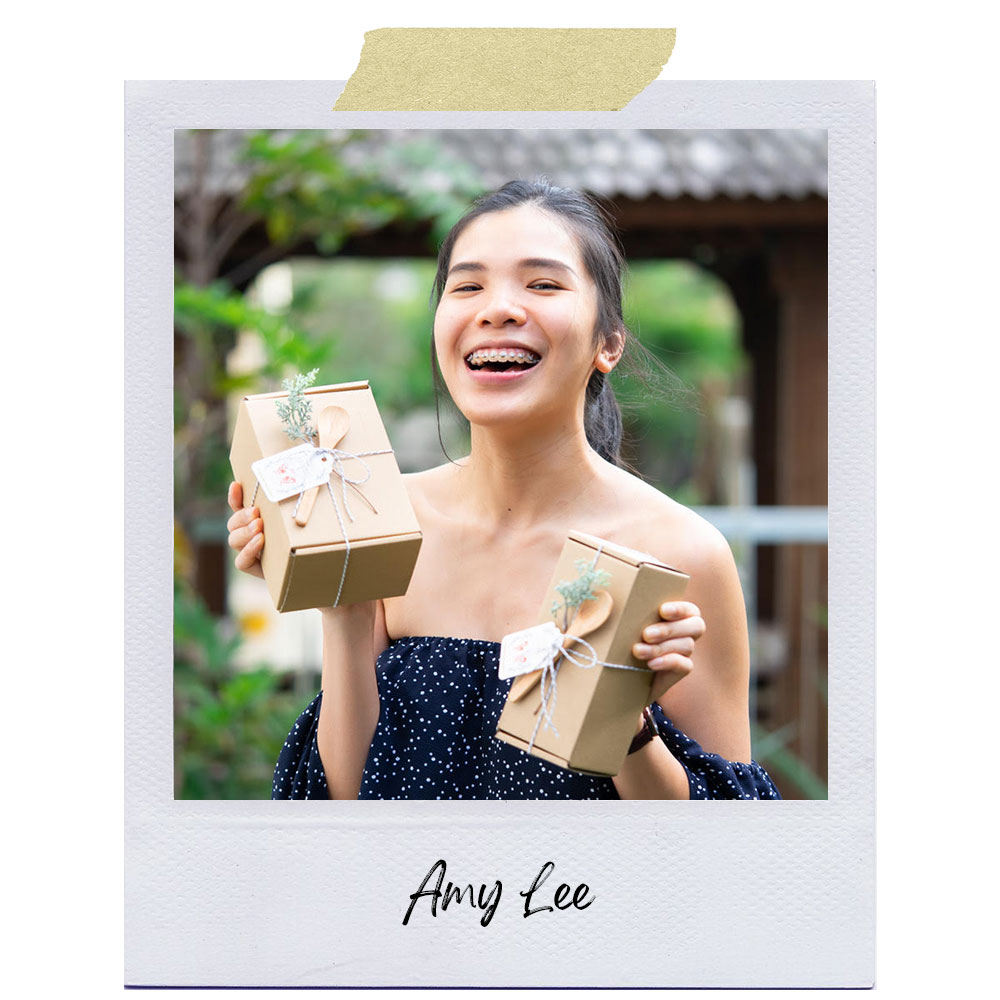 In mid 2018, Amelia Lee, or Amy as she prefers, set out on a very important mission – to make healthy food more affordable in Malaysia. This wasn't just something that happened on a whim. Four years before that, Amy was diagnosed with fibrocystic breasts that caused her a lot of pain and discomfort. This forced Amy to approach diet and nutrition differently, and so she started experimenting with new ingredients and foods in a bid to improve her health.
Having an affinity for cooking and baking, Amy started making a healthy version of banana bread that she put up for sale on social media. It gained some popularity with friends and family, so she picked it up as a side hustle while working a full-time position at a digital company.
When 2018 rolled around, Amy quit her job and started Breakfirst by Amy. Her single-offering menu soon expanded to include an orange cardamom yoghurt loaf, gluten-free brownies, and the hari jadi cake. Soon after, she added a range of nut butters to the list, and that's when Breakfirst by Amy really kicked off. Happy return customers have enabled Amy to expand her range of nut butters to include peanut, chocolate almond, masala chai almond, espresso almond, banana bread almond and cashew. She will be adding more flavours to the line-up at the end of this year. Amy also hopes to bring back her baked goods in the near future and widen her selection of healthy breakfast foods.
At the moment, Amy is enrolled in a holistic nutrition programme that will certify her as a holistic nutritionist upon graduation, and is hoping to complete the course early next year. As the field of nutrition is ever-changing, Amy feels that it's important to equip herself with knowledge that'll enable her to not only improve her own health, but also better her offerings on Breakfirst by Amy.
Spread the joys of a deliciously healthy breakfast when you purchase these nut butters from Break-first by Amy at
www.breakfirstbyamy.com
. Get a storewide discount of 5% when you use
ZG05
at checkout.
Claire Organics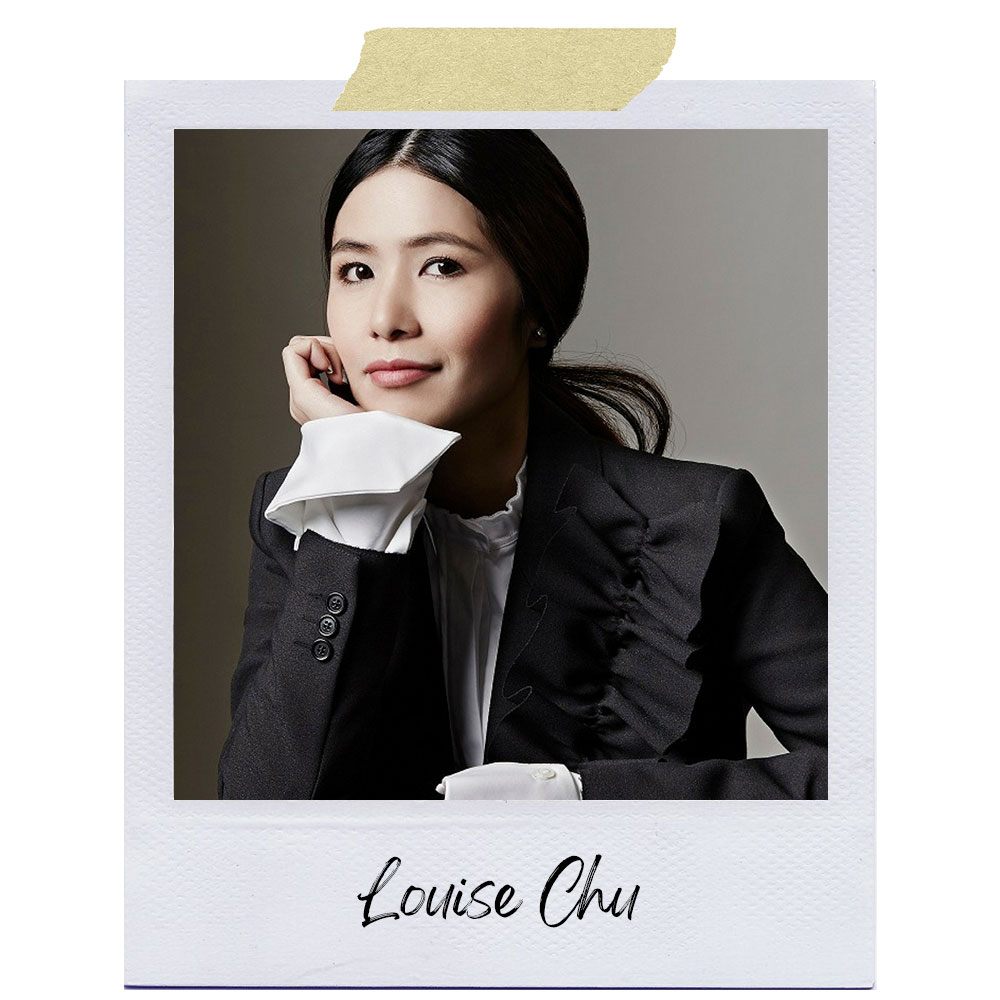 A mother's love knows no bounds, and this rings true with Louise Chu. When she gave birth to her daughter Claire, Louise felt the need to create a healthy, toxin-free environment for her. Louise discovered a website touting the benefits of breast milk soap, and decided to try making some herself. After attending some soap-making classes locally, Louise set to work.
One batch of soap, she says, makes up to 20 pieces. She shared her creation with friends and family, especially those with skin concerns like eczema, and received feedback that the soap was actually helping to ease their conditions. The success of her breast milk soap helped word spread, and soon, she started receiving orders for more. This helped turn her hobby into a business. Because she didn't have a background in beauty or skincare, Louise invested a considerable sum of money into local and international courses and workshops.
In 2012, Claire Organics, named after Louise's daughter Norra Claire, was born as a blog shop, and featured her handmade soaps alongside other natural bodycare products. With her background in graphic design and marketing, she designed and promoted the entire brand by herself, while juggling a full-time job and raising her daughter. With production also being a one-woman show, Louise set up a production corner in her home to fulfil orders.
To promote the brand, Louise brought Claire Organics to weekend bazaars and artisanal markets. In its second year, Claire Organics began appearing on shelves in stores across Kuala Lumpur. Other products in Louise's line-up include lip balm, face oil, and body scrubs.
Get 5% off storewide when you use
ZG05
on
www.claire.my
to get that all-natural glow up.
La Bumba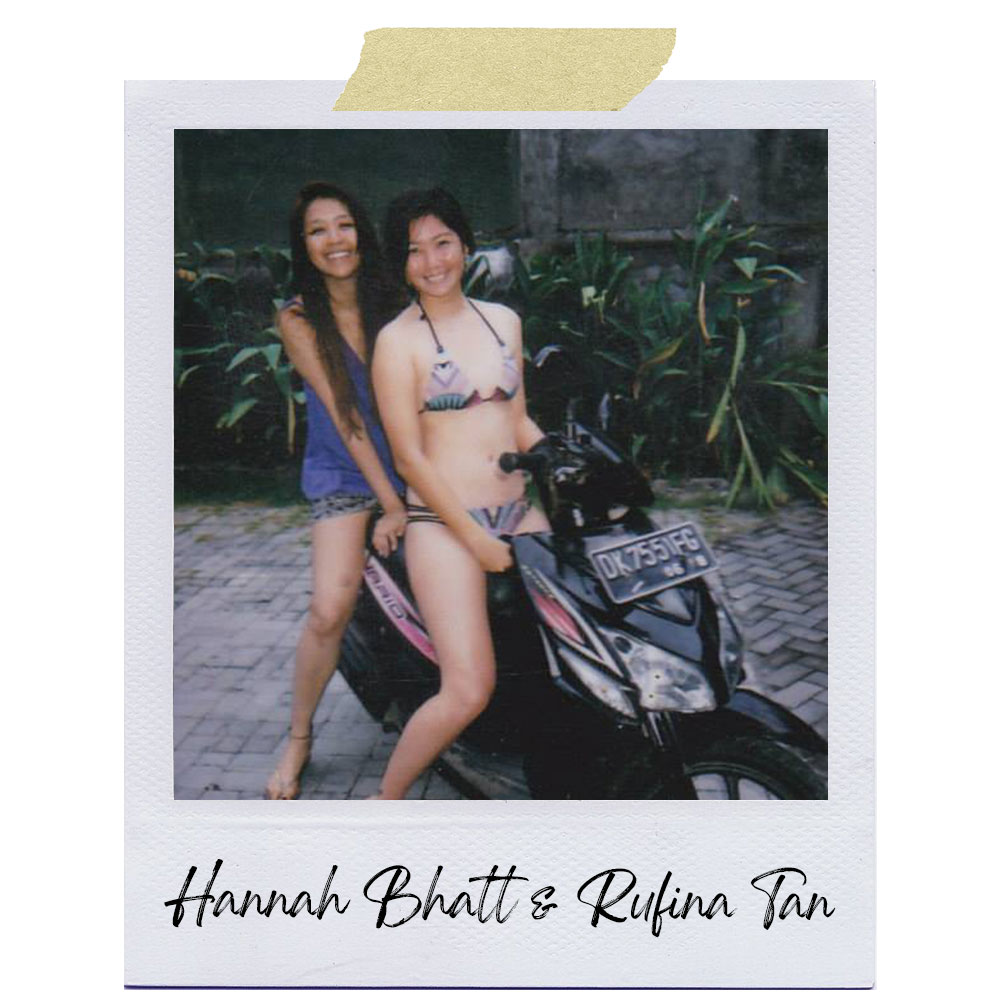 Law graduate Hannah Bhatt and Asian Games sailing gold-medallist Rufina Tan are pretty great examples of the adage that if you do something you love, you'll never have to work a day in your life. Growing up near the beaches of Sabah and spending a lot of time on the water, they wanted to start a business that was a reflection of their interests. They knew they loved learning, creating, and the ocean, and saw no better way to combine the three than by starting an affordable swimwear brand that caters to women of all sizes. And with that, La Bumba was born.
The brand's affordability is a huge draw for customers, but what keeps them coming back is the great quality of the bathing suits, as well as the trendy, eye-catching designs that fit and flatter all body types and shapes.
In addition to a passion for fashion, these two young women strive to encourage all women to be true to themselves and pursue their passions unabashedly.
Which comes first, the vacation plans or the bathing suit? Get your La Bumba bathers at 5% off when you enter
ZG05
at checkout on
www.labumbaswim.com
. Pssst! You'll also receive a mystery gift worth up to RM25 when you use this promo code. This discount is not applicable to items from the Do Good Project collection, and collaboration with Just For Her Beauty Lab, and Nerida.
Lulla
Mothers Sasha Yusof and Aina Elias were looking for a fashionable-yet-comfortable-and-functional solution to dressing up that would take neither too much effort nor time away from raising their children. With that in mind, Lulla came to life. A true pandemic baby, Lulla debuted its luxurious seven-piece collection in late August this year. Initially, it was slated for release in April, but the pandemic said 'no'.
Besides creating easy and trendy apparel for mothers both working and stay-home, Sasha and Aina were determined to further drive the point that women are able to care for home and family, while still caring for themselves. Whether its self-grooming, upkeep, or even styling, a little piece of luxu-ry can go a long way to help lift spirits and encourage women to keep going even at one step at a time.
Lulla puts a luxurious spin on loungewear for both men and women. In addition to at-home comfort, Sasha and Aina also saw the need to make clothes that could fit seamlessly into virtual board-rooms and offices as the world started working from home.
Want to live it up in Lulla? Get 5% off storewide when you use
ZG05
on
www.lulla.co
.
Nourish Me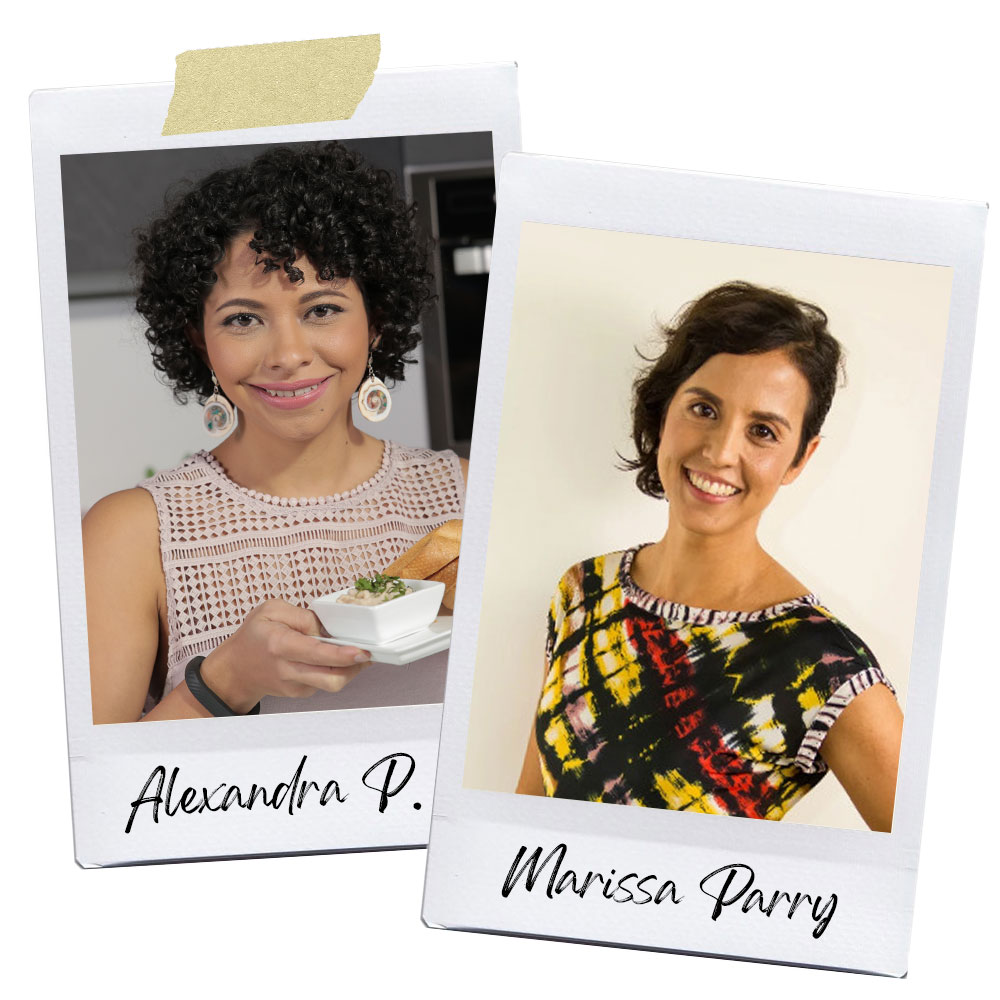 About eight years ago, Alexandra Prabaharan noticed the lack of healthy dining options in Kuala Lumpur, and especially so around office areas. Cafeteria selections were dismal and even at a simple restaurant, a salad could cost you upwards of RM20. With a desire to educate Malaysians about delicious and affordable healthy eating, Alexandra started Lunch2U Delivery. At the time, there wasn't much of a market for this, making her the first to offer a healthy food delivery service. Over the years, Lunch2U became Food Matters, and finally spawned into Nourish Me.
Through her desire to reach out and create awareness for healthy eating, she gravitated naturally towards Marissa Parry who, at the time, was working on many health and fitness projects of her own. They started with The Ideal Lifestyle School, where they taught women the art of mindfulness in all areas, especially when it came to food. From there, they worked together with PurelyB to provide nutritional guidance for a weight loss programme. Their mutual love for wellness kept them running in the same circles and working together on projects.
In January 2019, Alexandra and Marissa joined forces to launch the Plant Power Cleanse, a seven-day plant-based food programme. The programme aims to cleanse and strengthen the digestive system and overall body, and customers are supplied with lunches, snacks, and dinners for one whole week. As demand grew month on month, Marissa saw the potential in the business and took on a full time role with Nourish Me to help build the overall brand. Together, they're focused on making healthy eating affordable, accessible, and most importantly, delicious.
Start your plant-based journey with
www.nourishme.asia
and get 5% off storewide when you use
ZG05
at checkout.
Purely B
Jesrina Arshad always had a strong interest in the digital and tech industry. Even with 10 years in the industry, she always knew that ultimately, she wanted to run her own digital business. The concept of PurelyB came about by sheer inspiration in 2015 after she made the switch to a healthy and natural diet and lifestyle. This changed stemmed from long-standing health issues and allergies that resulted from unhealthy eating and living. In just a short period of time after going healthy and natural, Jesrina overcame issues like migraines, digestive problems, and rashes. She was more ener-getic, and had never looked or felt better.
These astounding results pushed Jesrina to want to share her passion and solutions for healthier living with the masses. The lifestyle change wasn't an easy one to make, but Jesrina knew that if she – along with others – had all the information and guidance in one place, changes could've been made much earlier. However, no such platform existed, especially not one relevant to Asian cultures and lifestyles, so Jesrina knew she had to do something about it. Together with an all-women found-ing team of natural health practitioners, nutritionists, fitness and mindful coaches, Jesrina created PurelyB to help make it easy, accessible, and affordable for people in Asia to live healthy sustainably and naturally.
Today, PurelyB is Asia's number one health and wellness lifestyle portal for sustainable healthy living – integrating digital content with traditional Asian wellness products, while inspiring and empowering communities to make positive lifestyle changes. Also a social enterprise, one of Jesrina's biggest goals at PurelyB is to ensure the improvement of livelihoods of struggling, marginalised communities, and preservation of the herbal industry in Southeast Asia.
Do some good for your mind, body, and spirit while improving the livelihoods of marginalised communities in Southeast Asia when you shop at
www.purelyb.com
. Use
ZG05
at checkout to get 5% off the Self-Care and Wellness Kit, Holistic Care Package, and Post-natal Recovery Kit* (availa-ble from January 2021 onwards).
Skinfuel Beauty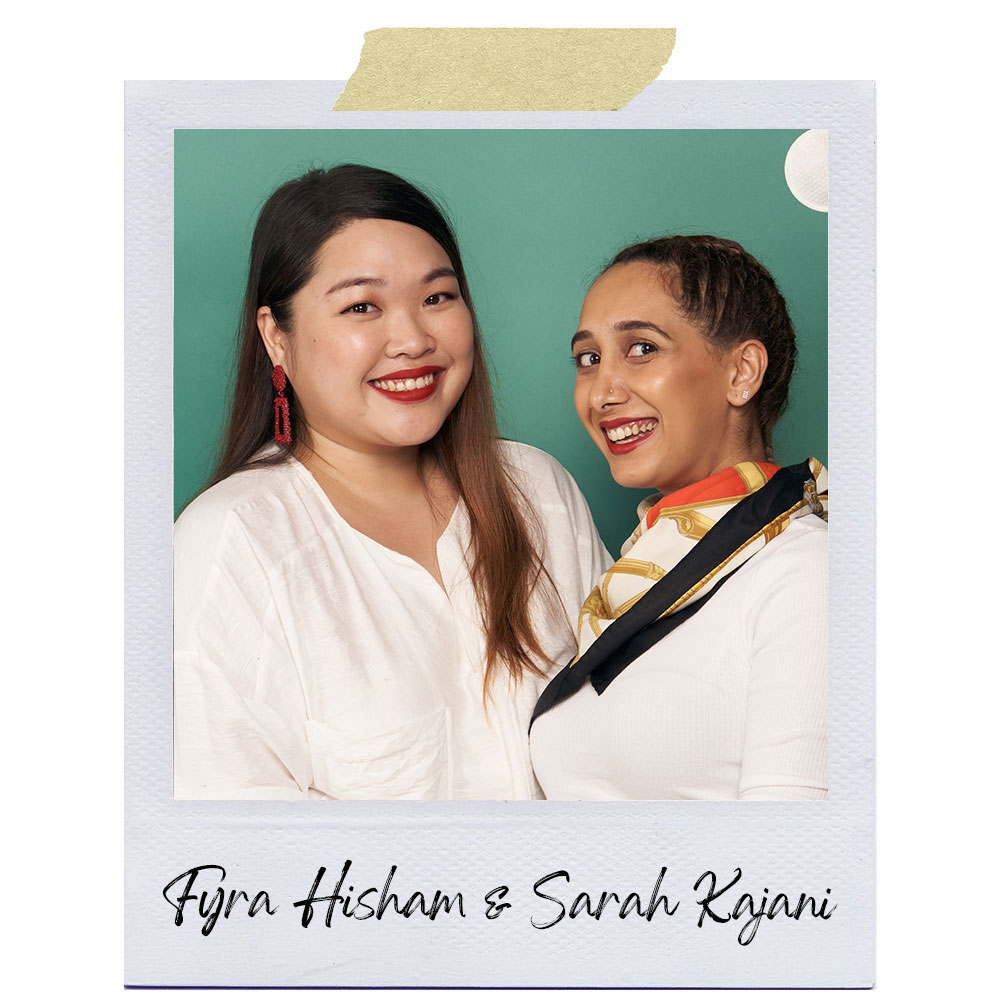 Fyra Hisham is the Malaysian half of this duo who got the idea of creating a convenient, overachieving double-cleanser. The other half, American Sarah Kajani, was the first person Fyra ap-proached to share her idea. Their mutual passion for skincare kicked off what is now known as Skinfuel Beauty.
Sure, they had a love for the plethora of products that kept their skin flaw-free, but there was a dire need to minimise the number of products they had to carry around with them – especially during travels. One night, after returning from a trip, Fyra realised that she had never seen a singular skincare product in the market that would do the work of multiple necessary products thus eliminating the need for numerous bottles and jars. This realisation birthed the concept for Squeaky Clean – Skinfuel Beauty's very first offering. They weren't too pressed about whether they would succeed, and just dove head-first into solving their multi-product problem. In about a month after their first conversation, Squeaky Clean became a reality.
With a successful product that's basically selling itself on convenience and efficacy alone, Fyra and Sarah are focusing on building the Skinfuel Beauty brand. Their aim is to create a name that lets people feel like they belong; a brand that celebrates who they are, regardless of race, creed, gender, and sexuality. Ultimately, Fyra and Sarah want to bring happiness into the world of their customers, and they're starting with skin.
Supparetreat
Sarah Lian is no stranger to Malaysia's entertainment scene. She's an award-winning actress and acclaimed television host who's crafted a name and image for herself across Asia and North America over the past decade. The last few years, Sarah has taken a step back from the limelight to devote herself to serving others and creating safe spaces for women to connect with themselves as well as each other.
Her efforts led her to co-found Supparetreat, a community for women to come together to ignite the fire within, while building a sisterhood with other like-minded women. Besides wellness of the body, mind, and soul, Sarah encourages women to indulge in inner empowerment, explore life design, and explore intimacy and relationships. Besides physical and virtual workshops, Sarah also facilitates sound baths using crystal singing bowls to aid relaxation and restoration.
Become a better, more-empowered you with Supparetreat today. Sign up for your very own retreat at
www.supparetreat.com
and get 10% off with
ZG05
at checkout.
The Tapping Tapir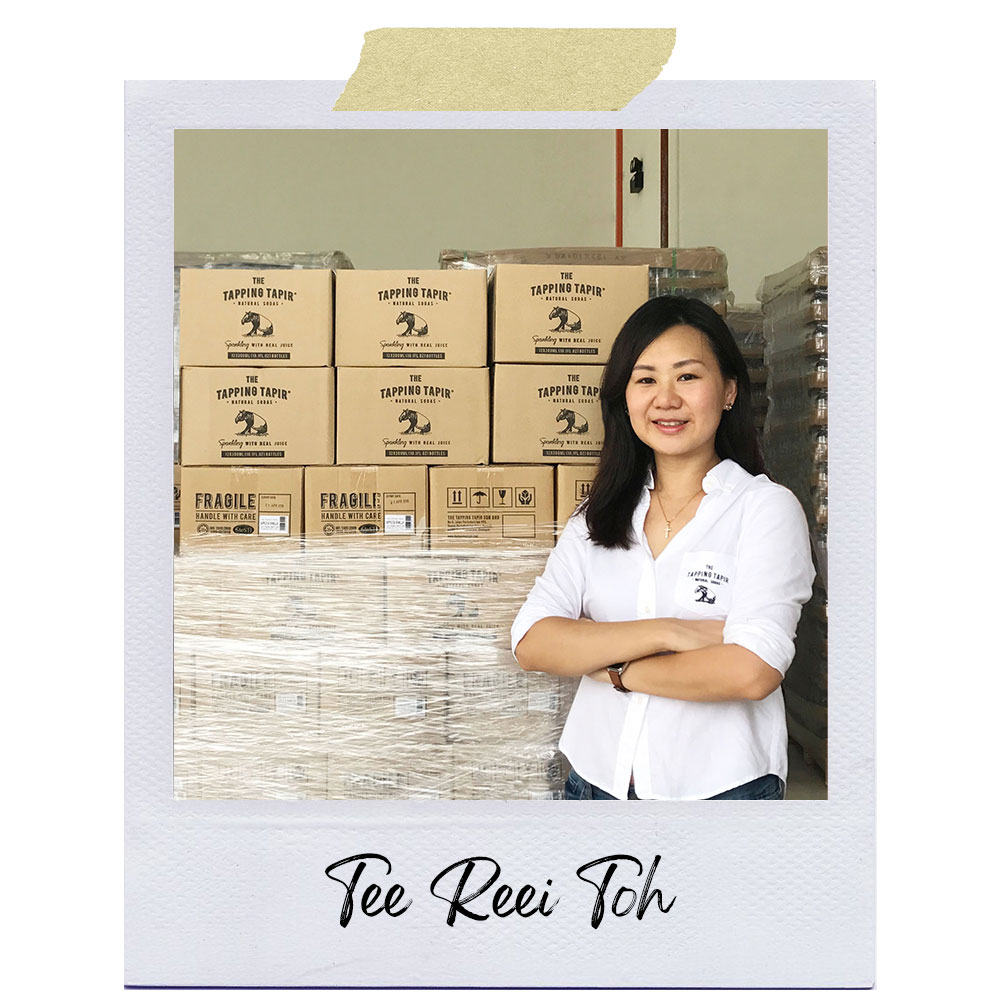 Malaysians take pride in homegrown names and brands, and this is no different for Tee Reei Toh. Along with two of her friends, Tee Reei created The Tapping Tapir, a line of sodas made from 100% real fruit juices and local ingredients. Even the use of the tapir as a mascot itself made sure to cement the brand's image as one that is truly Malaysian.
Tee Reei was a graphic design graduate working a job at an advertising agency. She met her co-founders, Ivan and Victor, through a mutual friend, and together, they begin their first business venture – The Potong, a line of ice creams that put a modern twist to an old-school Malaysian des-sert.
Inspired by their love for sodas, Tee Reei and gang subsequently went to work on creating The Tapping Tapir, an all-natural alternative to the basic, too-sugary options already in the market. They would combine sophisticated flavours using real fruit juices, herbs, and spices to create their sparkling sodas. What started out in her kitchen, has now, in a short span of time, become a full-fledged factory production complete with automated bottling system.
Majority of The Tapping Tapir's ingredients are locally-sourced from farmers. They are juiced and flavours-extracted daily, and bottled immediately reducing the need for preservatives, flavouring, and colouring. All of The Tapping Tapir products are pasteurised, ensuring that their sodas have a minimum shelf life of 12 months.
Tee Reei says the brand's biggest milestone is being well-accepted both locally and internationally. Marketing and branding strategies for The Tapping Tapir are customised to suit local cultures and languages like Mandarin, Korean, and Arabic. Different locales also prefer different flavours, so The Tapping Tapir currently has 15 flavours available in six countries – Malaysia, Singapore, South Ko-rea, Macau, Australia, and Dubai.
VLT
Going into business for yourself is no easy feat, even more so with family, but sisters Leonie and Liane Ng have found a way to strengthen their sisterly bond through a shared love for intricate jewellery and their brand VLT (pronounced 'vault').
Leonie started her career as a graphic designer, but when she started working at fine jewellery brand, Cartier, her passion for jewellery and its craftsmanship was cultivated. She would go on to enrol in a jewellery crafting course in Sydney. Then, she moved to Singapore to complete a course in digital jewellery design. She came back to Kuala Lumpur and landed a job with a leading local jewellery company where she picked up the fundamentals of fine jewellery craftsmanship from a German master craftsman. A couple of years in, it dawned on Leonie that she wanted to start her own jewellery brand, and she approached her sister Liane.
Liane had seven years of experience in brand and product marketing with leading global companies like L'Oréal, Chopard, and Nestle. She'd always dreamed of leading her own brand, and when her own sister presented that opportunity to her, she grabbed it. Now, Liane helms VLT as marketing director, alongside Leonie who is creative director.
Despite being very different characters, the sisters believe that their differences complement each other and has worked to their brand's advantage. Their joint vision for VLT has enabled them to grow and set the brand apart. Despite its glamorous facade, the Ng sisters agree that it's tough work, as they do a lot of the job in-house. There are trials at every turn, but these women are determined to face and overcome every one of them to make VLT a name they can both be proud of.
Get 5% off of the sparkling VLT Essentia Collection when you enter
ZG05
at the checkout on
www.vltjewelry.com
.
Follow Zafigo on Instagram, Facebook, and Twitter. Sign up to our bi-weekly newsletter and get your dose of travel tales, tips, updates, and inspiration to fuel your next adventure!