We're on Telegram now too! Subscribe to our channel for the latest updates.
'Tis the season to be gifting! And to be jolly, of course. Christmas is just a couple of weeks away which means we're thinking of presents for our loved ones. Even if they don't celebrate the festival, who doesn't light up when they receive a gift? We scoured Lazada to find you the best gift ideas that are meaningful and for under RM100. Check it out!
Disclaimer: This post consists of affiliate links which means Zafigo will receive a small commission if a reader purchases a product using the links provided.
1. Innisfree Daily UV Protection Essence Sensitive 50ML, RM65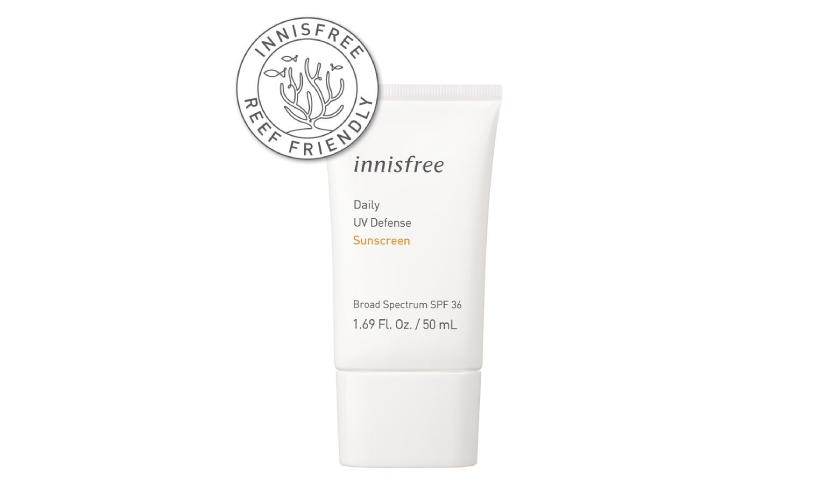 If you know someone who has yet to incorporate SPF into their skincare routine, send them a bottle of sunscreen along with a card with reasons to use it – err, goodbye premature ageing! Innisfree's Daily UV Protection Essence Sensitive is safe for children and those with sensitive skin. As it's a mild formula, it doesn't require double cleansing to remove, but works well to protect your skin.
2. HOOGA Black Series Gift Set, RM47.92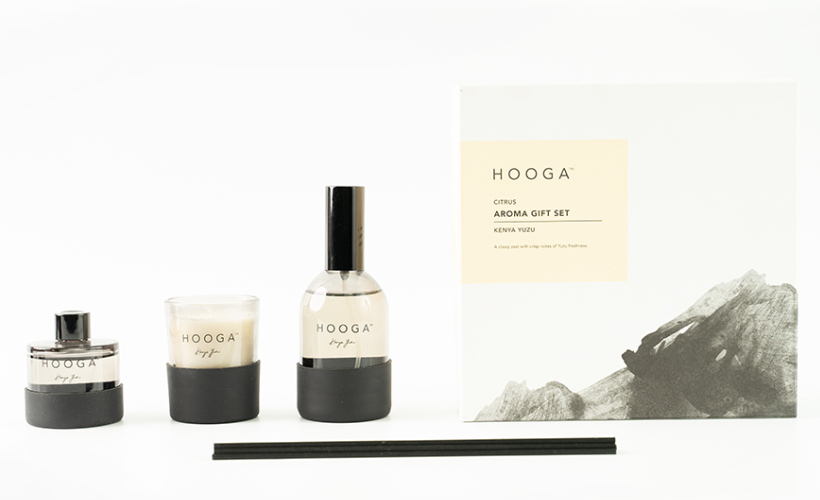 Being home for most of this year has shown us the importance of creating a comfortable space, and scents play a huge role in improving our environment and moods. With HOOGA's gift set, your family or friend's home will smell like the OutKast hit "So Fresh And So Clean". The set includes a room spray, scented candle, and reed diffuser. The three available scents are White Tea & Ginger, Kenya Yuzu, and Green Tea & Cucumber.
3. Simple Use Film Camera – 35mm – Lomography Analogue – Disposable Camera, RM99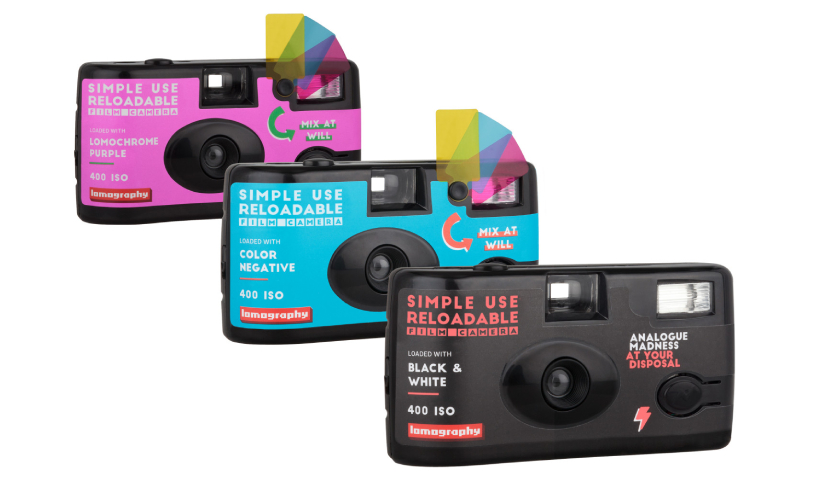 Our relationship with our screens became more intimate in 2020, and it's great to take a break from it every now and then. What better way than with a disposable camera? It's suitable for everyone, the results will make you laugh (what was I focusing on?), and an overall fun creative experience. Plus, this one is reloadable with any 35mm film! Did someone say new year, new hobby?
4. Aesop Resurrection Rinse-Free Hand Wash 50mL, RM35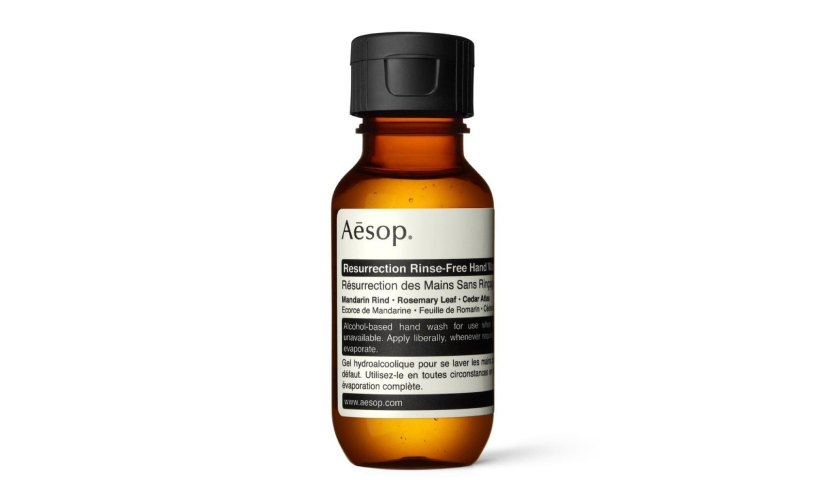 It's important to wash our hands often, especially now in the middle of a pandemic, but we don't always have access to water when we're running errands. With Aesop's Rinse-Free Hand Wash, you won't have to worry about that. It's non-stick, clean, and pocket-sized – perfect for when you're travelling too! Its key ingredients include mandarin rind, rosemary leaf, and cedar atlas, leaving your hands with a woody and herbaceous aroma. It's an essential item for everyone.
5. The Body Shop Refreshing Shower Gels Gift Box, RM76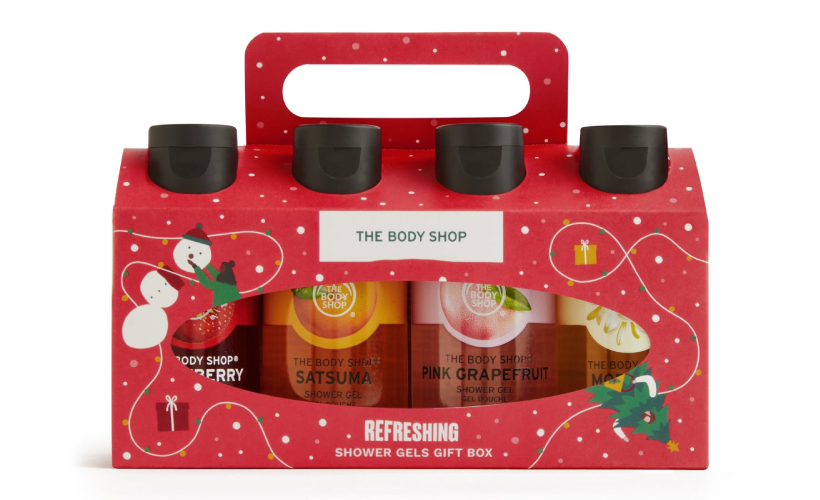 We all know someone who waits year-round for it to be Christmas. What better gift for them than to be able to smell like Christmas (and feel refreshed too!) whenever they step out of the shower? There are eight scents to choose from The Body Shop's Refreshing Shower Gels gift box – Strawberry, Shea, British Rose, Coconut, Moringa, Satsuma, Pink Grapefruit, and Almond Milk & Honey.
6. ONEISALL Stainless Steel Coffee Cup 400ML/550ML, RM25.99
Perfect for the person who's fuelled by coffee or tea. This stainless steel cup can hold hot beverages for up to eight hours and is leak-proof thanks to its built-in leak protection silicon ring around the lid. It's also sleek, making it perfect for everyday and travelling too.
7. Xiaomi Mi True Wireless Earbuds Basic S Global Version, RM99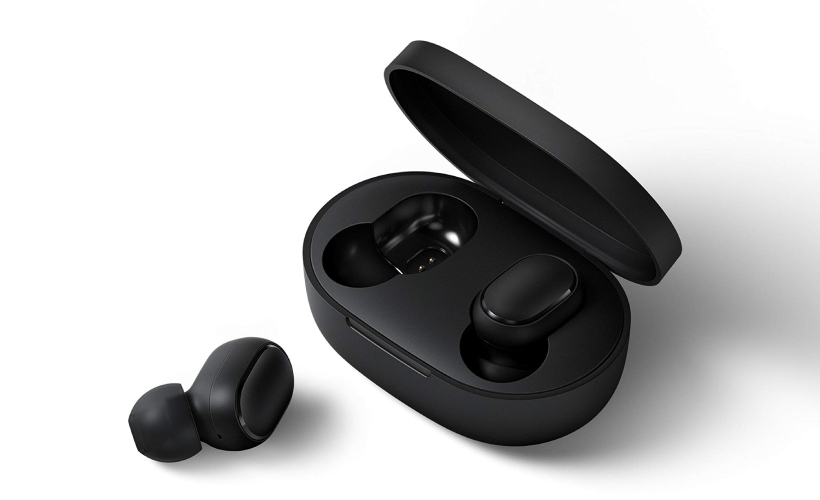 Bluetooth headphones are everything. They're convenient to use and make multitasking that much easier without all the wires getting in the way. With Xiaomi, the listener will be able to enjoy 12 hours of their favourite songs, podcasts, or movies! And it's only RM99 which is a huge bargain in comparison to other options on the market.
*All images from brand pages on Lazada
Follow Zafigo on Instagram, Facebook, and Twitter. Sign up to our bi-weekly newsletter and get your dose of travel tales, tips, updates, and inspiration to fuel your next adventure! 
[zf_post_boxes widget_hide_desc="true" num_post="3″ post_id="33843, 27077, 26990″]