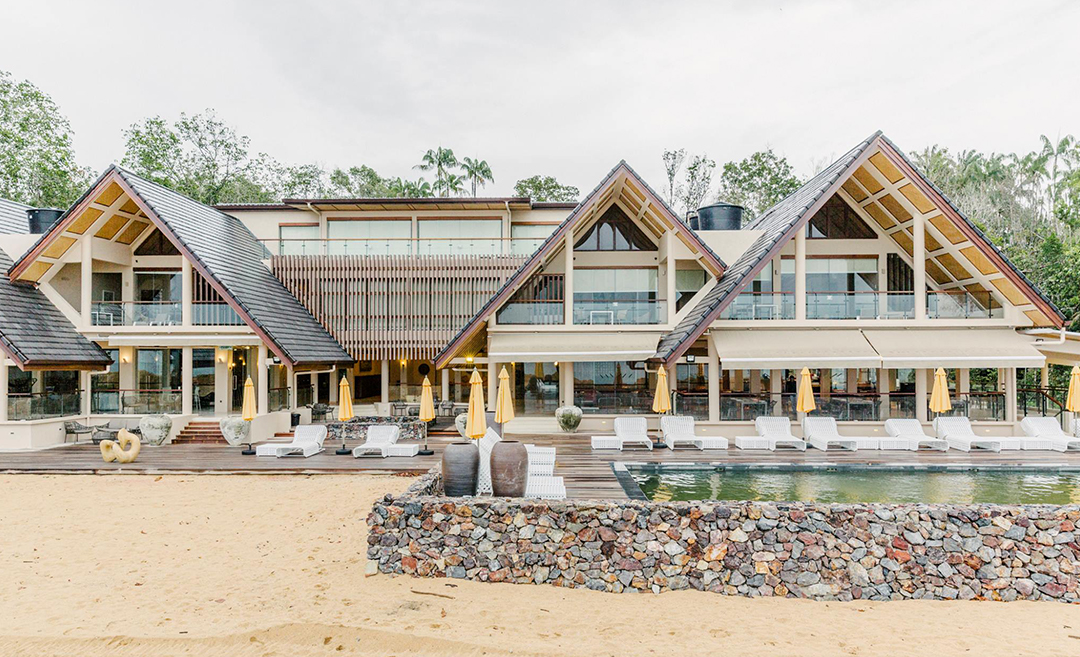 Subscribe to our new 

Telegram

 channel for the latest updates.
Ahh… There's nothing quite like a retreat to make you feel refreshed and ready to take on the world again. Home to lush green hills and calming ocean views, the eastern Malaysian state of Pahang is the place to head to for your next escape – be it from your mundane MCO routine or the constant rush of the city.
While we await the lifting of interstate and inter-district travel bans (fingers crossed!), take a little break from the four walls of your room and picture yourself feeling free as can be at these relaxing stays in Pahang:
1. Enderong Resort, Janda Baik
Nestled in nature, Enderong Resort stands at 2,000 feet above sea level in Tanarimba, an eco-sensitive gated community in Janda Baik. With cool temperatures going below 20°C, a stay here provides the ultimate escape from the burning heat we've been experiencing all February.
While the star of this staycay spot is the Enderong House – an award-winning architectural masterpiece with eight spacious bedrooms – those looking for some me-time or to connect with a loved one can go for the twin-sharing Annexe Rooms, each with a private balcony overlooking the Enderong Valley.
While here, stroll the grounds, catch up on a book, meditate in the fresh air, or sign up for a guided hike to explore the area's flora and fauna.
---
2. Happi Village, Janda Baik
Also located in Janda Baik, Happi Village is sure to put a smile on your face as you find yourself surrounded by serenity. With modern interiors balancing the industrial and the natural, each room on the ground floor comes with a bathtub and a private garden – oh, imagine the zen. You can also take your stay to the next level (literally) with the upper floor room, where you'll find a bathtub on the balcony, so you can have your relaxing soak with the best views of the untouched forests.
There's much more to be experienced in this little 'village'. Savour sweet figs fresh on the farm, visit an organic passionfruit orchard, hike to a waterfall, swim in the saltwater pool, and on a cool night, fire up a hot pot filled with fresh produce straight from Bentong.
As if there isn't already lots to love about Happi Village, this eco-friendly getaway is also committed to doing good for our Mother Earth. To start, no trees were chopped and no land-levelling was allowed when building the resort. Continuing on this practice, an additional 600 trees were planted on the grounds, mountain water is used village-wide, and glass bottles are used in place of plastic.
---
3. AC Hotel by Marriott, Kuantan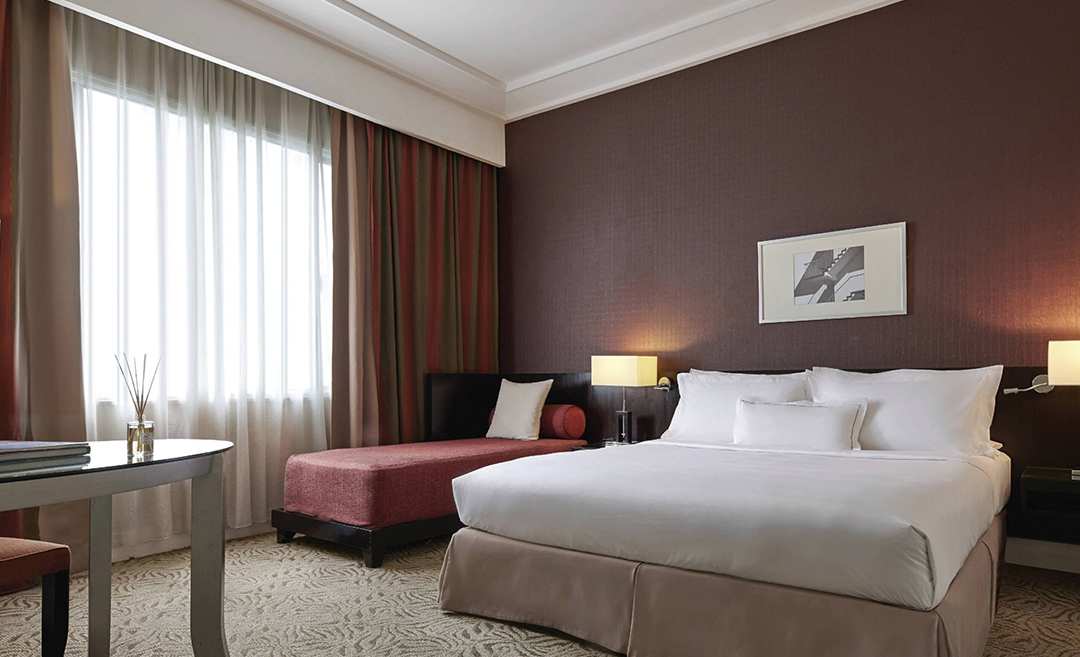 Prefer a more urban retreat minus the hustle and bustle of KL?
AC Hotel sits in the heart of the capital city, Kuantan, and is only minutes' drive away from popular spots such as Pantai Teluk Cempedak, the Royal Pahang Golf Club, and the Kuantan 188 observation tower.
Spend your stay cocooned in an elegant room with all the luxuries you could want in a hotel, or head out – you can eat your way around town, stroll along the river, and in the evening, grab an ice-cold Chocolate Cream Frappuccino from the beach-side Starbucks before your walk by the waves.
---
4. The Kasturi Resort, Cherating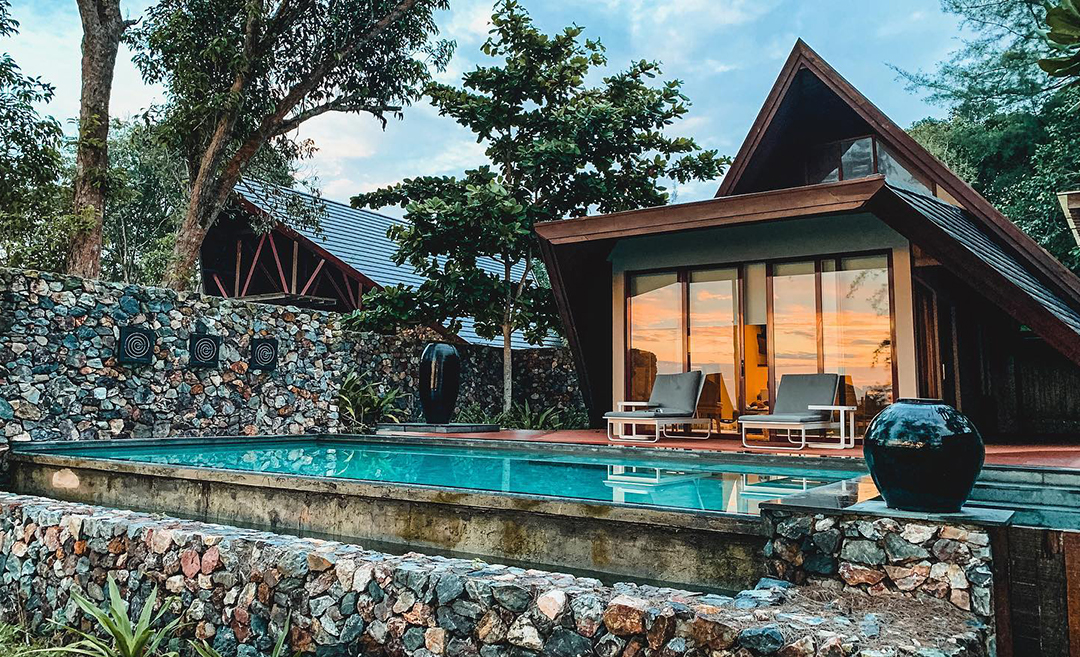 From the beach-front villas with their private pools to the cosy corner studios, The Kasturi is a 5-star boutique resort inviting you to press pause and just breathe.
Sitting between the rainforest and the sea on Pantai Chendor, stepping into this luxurious retreat means getting closer to nature. Here, you're free to wander around. Let go of all your worries with grounds perfect for forest bathing. If you're feeling adventurous, take a kayak for a ride down the river, spotting fellow friends from giant sea eagles to otters. On the beach, listen to the waves, feel the breeze, and count the stars at night.
The Kasturi is also a short drive away from the resort-run Rimbun Dahan Turtle Hatchery, where you can support the conservation of endangered sea turtles and native terrapins by joining in releasing the hatchlings into the wild for a small fee.
---
5. T-BOX, Sungai Lembing
In the sleepy town of Sungai Lembing lies the quirky T-BOX Resort. With rooms of distinct concepts, there's something for everyone who's seeking a quiet escape. Choose from a range of accommodations, such as a Japanese-style chalet, a rustic wooden cottage, and the charming century-old wooden house. Or, if you're a solo traveller, consider going for a private capsule in the cosy backpackers' cabin.
In the day, rent a bicycle from the resort and explore the old mining town at your own pace. To really make your trip to Sungai Lembing worthwhile, however, two things are a must: hiking Panorama Hill to watch the sun rise over a sea of clouds, and hiking to the Rainbow Waterfall, where a refreshing swim and a rainbow (seemingly straight out of a fairy tale) awaits.
---
6. Heahtitude, Cameron Highlands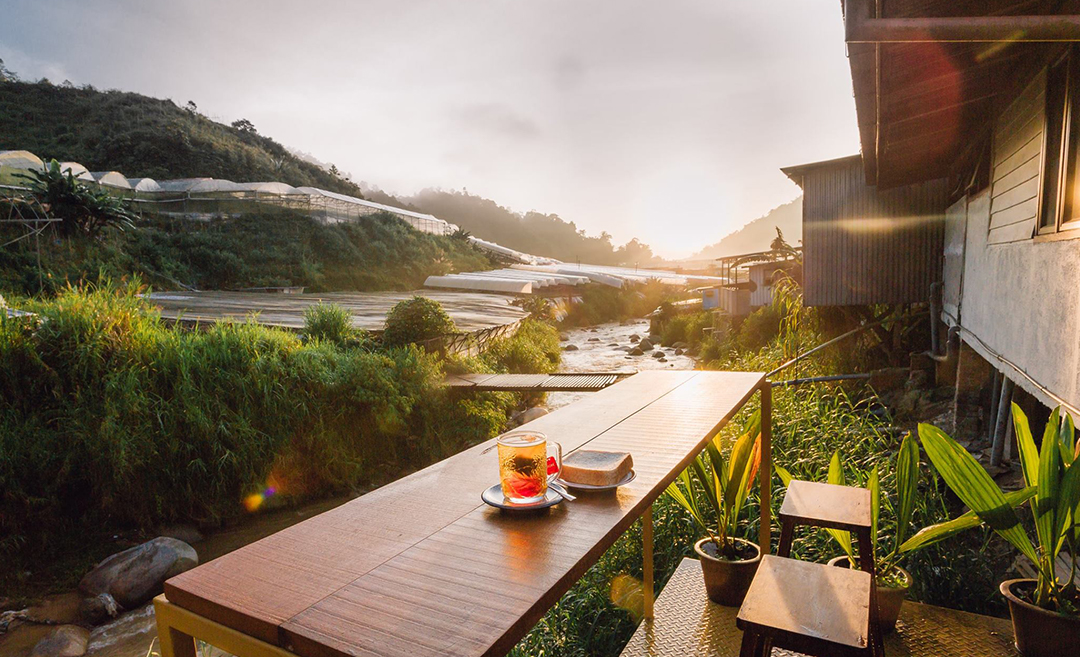 Travel back to simpler times at Heahtitude, a vintage guesthouse in the small town of Kuala Terla, Cameron Highlands.
Housed in a former farm workers' abode built in the 1970's, the guesthouse has preserved much of the charm of the yesteryears, with old-school furnishings such as a triptych mirror and a cushioned bed frame. Most of the rooms here offer a shared bathroom, so if you prefer your very own space to shower (and think about life), go for the Private Shed By The River that comes with an ensuite.
That said, we trust you'll want to spend less time thinking and as much time outdoors as possible while you're here. Disconnect from your phone, forget all about the emails, and unwind with a hot cup of tea from one of the local plantations. Those looking for a thrill can also head out for an ATV or safari ride, and even join an excursion to find the world's largest flower – the rare Rafflesia.
---
7. 80Colonie, Fraser's Hill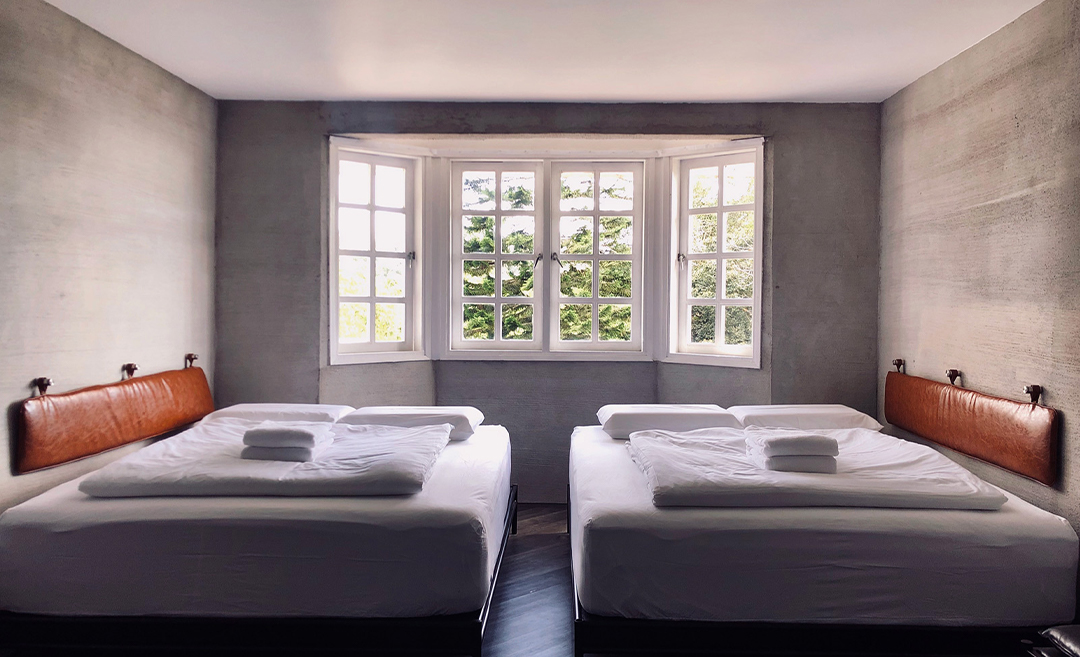 Last on the list is one we'd like to keep on our radar for the future – when it's safe to hang with the entire gang again. 80Colonie is a collection of minimalist apartments in Fraser's Hill designed for large groups of eight to 16 guests. Boasting expansive outdoor-indoor living spaces, fully-equipped kitchens, and silky 100% cotton sheets for deep sleep, consider this your home away from home.
Your ultimate getaway with the girls might begin with a morning yoga session, breathing in the cool, crisp air all around before indulging in a cup of coffee. Then, you could go for a walk or lounge the day away sharing lame jokes and deep conversations with each other. At night, enjoy a barbecue under the stars and bask in the presence of the people who matter most in your life.
Follow Zafigo on Instagram, Facebook, and Twitter. Sign up to our bi-weekly newsletter and get your dose of travel tales, tips, updates, and inspiration to fuel your next adventure!