Travel and tourism has been a growing industry for the better part of a century now. For decades, millions have travelled across the globe in search of adventure, beauty, and self-improvement. Countries were happy to welcome us, knowing that our hard-earned money was pouring into their economy, even offering tax exemptions to encourage tourist spending.
The last five years have seen a shift in the tide though, with countries and communities being overwhelmed by the sheer amount of visitors, often leading to the rise in social problems, environmental damage, and even overtourism. To nip these issues in the bud, policy-makers have come up with a simple, yet opinion-dividing concept – the tourist tax. While its implementations may vary, the list of countries that tax visitors are rising, and there are no signs of slowing down.
In theory, the tourist tax contributes to the expansion of local infrastructure and the conservation of lands that have been negatively affected by tourism. It also curbs the likelihood of 'begpackers' that are increasingly becoming a nuisance in Asia. However, there are many who question its implementation, even downright calling it an opportunistic fiscal move.
The primary challenge to the tourist tax model is one of fairness. By simply visiting a destination, eating out, paying to visit attractions, and so forth, a tourist is inadvertently pumping money into the country's economy. This brings rise to a simple question: Is it necessary to charge visitors a fee when they're already contributing to the economy?
In Europe, Austria, Belgium, Bulgaria, Croatia, France, Germany, Greece, Hungary, Italy, Netherlands, Portugal, Romania, Slovenia, Spain, and Switzerland have already exercised their right to tax tourists. Some European countries even charge additional tourist taxes to heavily-visited towns or areas.
Amsterdam, Netherlands, for instance, in its struggle to come to terms with its reputation for being a European party hub for legal weed consumers, hiked its room taxes from six to seven per cent late last year. Venice, Italy, on the other hand, has tabled single-day entry fees to the historic centre of about USD3.40 per person which may take effect as early as May 2019. The plan is to gradually increase the tax to up to USD11 in coming years.
Outside Europe, dozens of countries are looking implement a tourist tax this year. In Southeast Asia alone, Malaysia, Singapore, Indonesia, Japan, Thailand, and the Philippines already charge tourists varying amounts, whether through accommodation or as you're leaving the country.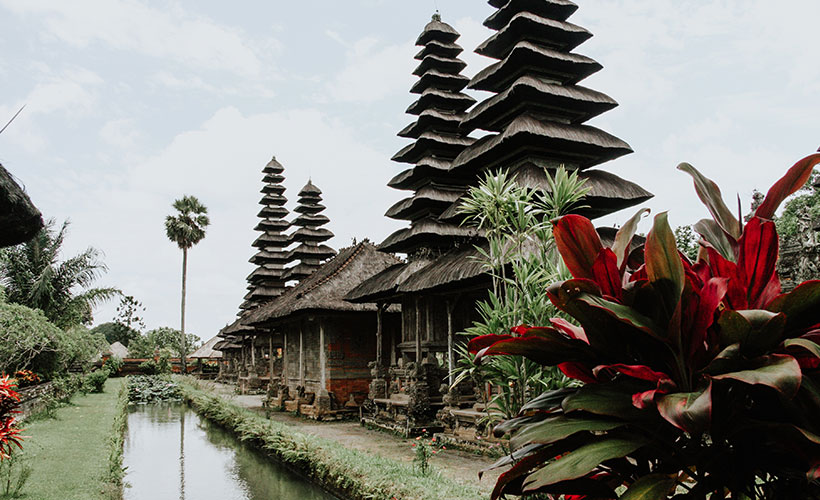 The ever-popular Bali is also preparing to impose a USD10 tourist tax on foreign visitors to fund programmes to preserve its environment and culture. According to Jakarta Post, lawmakers are still deliberating how the new tourist tax will be collected, although the change is expected to take place soon. Bali has already banned single-use plastics like shopping bags, styrofoam, and straws in a bid to reduce the amount of plastic found in the island's marine environment by 70 per cent within a year.
Palau is another example. The country introduced a USD100 'Pristine Paradise Environmental Fee' for tourists entering a country, and also a USD20 and USD30 departure tax and green fee when leaving the airport. This is not inclusive of a separate fee for a National Marine Sanctuary Permit and Jellyfish Lake permit for those looking to revel in the island's natural wonders. This means that visitors can expect to fork out an additional USD250 to experience its crystal clear waters, pristine reefs, and abundant sea life in person.
It goes without saying that frequent travellers will have to adapt and allocate additional funds for tourist taxes as it looks like the tourism tax is fast becoming the norm. Before the end of this decade, tourists will unlikely visit any popular destination without forking out for an additional levy.
While none of us enjoy an additional form of taxation, the task of tackling overtourism is a serious, yet complex one, with no straightforward solution in sight. Tourist taxes can and may have positive benefits, but governments need to look at better ways to keep tourism at a sustainable level.
For now, however, there are still many destinations in Asia that have yet to exercise the levy, with South Korea, China, India, Vietnam, Cambodia, Laos, and even Australia refraining for the moment. New Zealand has announced that in mid-2019, a tourist tax system will be implemented. If there's ever a time to pack your bags and head there, it would be now.
Just remember, Instagram shots may take a minute to gain traction online, but local infrastructure improvements can take years. Don't be part of the problem that prompts nations to impose a tourism tax.
Get all the latest travel stories from Zafigo. Follow us on Facebook, Twitter, and Instagram.