Girls-only trips are always popular, and nothing can beat the camaraderie that comes out of enjoying a great ski holiday, either alone or with a bunch of your gal pals. Every female skier is looking for a ski resort that offers the best apres-ski experience, women-specific gear, and facilities. It's not uncommon to find heaps of women skiers on the slopes, and some resorts even offer women-only lessons.
Despite a growing community of female skiers, only so many ski reports and locations promise the best holiday experience to their women guests. Alpine elements can help you explore and travel through the winter wonderland while allowing you to explore other natural attractions.
But, did you know that these ski destinations are just as fun to visit during the summer? Once the powdery soft snow melts away, be sure to give these amazing places a chance during the off season.
Keystone Ski Resort, Colorado, USA
Keystone, just a short drive from Denver, is one of the most popular and conveniently located ski resorts. Spanning across six peaks, the area is famous for its chutes and tree runs and is loved by experienced skiers.
However, beginner female skiers can get personalised attention here for the ski lessons, and once the snow is gone in the summer, they can enjoy other activities such as workshops, hiking, and biking in the area. Explore the area for wildlife and photography for a thrilling experience.
Zermatt, Switzerland
It's simply impossible to resist the undeniable charm of Zermatt in the summer. Located in the Swiss Alps, the village is famous for its glorious nature, which goes beyond its legendary ski slopes. Women holidaymakers can enjoy the complete beauty and luxury of the alps and the breathtaking panoramas of the Matterhorn.
During the off season, one can enjoy mountain climbing, hiking trails, and even skiing on the Theodul Glacier in summer. When free, enjoy some gourmet dining pleasures and boutique shopping for a well-rounded experience.
Whistler, British Columbia, Canada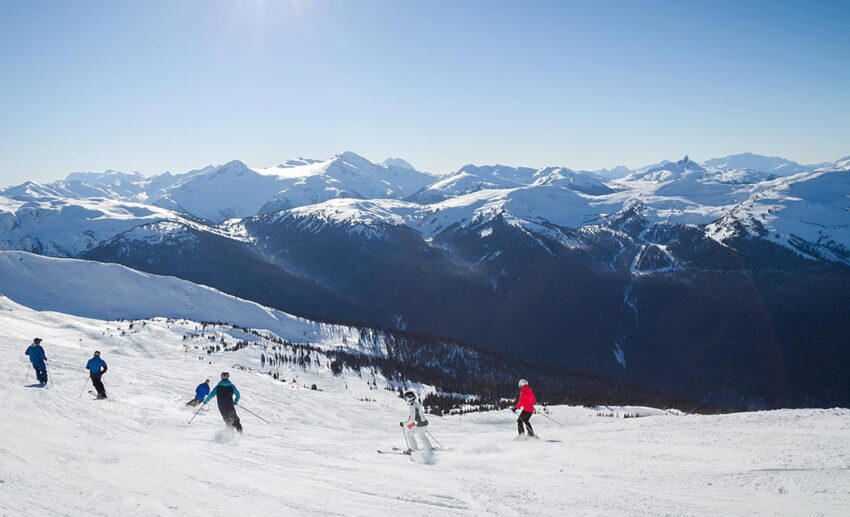 Whistler is already famous among skiers and snowboarders, what with thousands and thousands of acres of terrain. Women can pick this huge Canadian sports hub and enjoy a wonderful summer experience too. For example, they can take the Gondola ride to reach the resort's titular peaks, explore the lively Whistler Village and discover charming cafes, restaurants, and shops. Other options include zipping over the snow-covered trees, hiking, and biking in the summer.
Aspen, Colorado, USA
Those who love adventure and culture should head for Aspen, the world famous ski destination for its Rocky Mountain scenery. The stunning winter wonderland should be visited in the summer too, as it offers exciting opportunities for women visitors, such as mountain biking, hiking, paragliding, and more.
It is indeed a haven for outdoor enthusiasts and offers ample opportunities for complete indulgence and relaxation. One can visit the Aspen Art Museum, chic restaurants, boutiques, and numerous galleries during the summer.
Stowe Mountain Resort, Vermont, USA
Apart from offering serious skiing during winter, Stowe has lots to offer to female travellers during the summer months. The picture-perfect New England town is just perfect for travellers who can enjoy ice skating in the summer. They can also explore the backcountry areas and walk through the meadows and woods.
After a long, exciting day outdoors, they can unwind with a classical music performance or enjoy a movie at the Spruce Peak Performing Arts Center. Take pictures to capture those wonderful memories with your female friends.
If you are looking for complete tranquility and wellness, you will surely find it here too. It is a hub for wellness workshops, outdoor yoga, and spa treatments that are sure to rejuvenate your mind and body as you enjoy farm-to-table cuisine.
Queenstown, New Zealand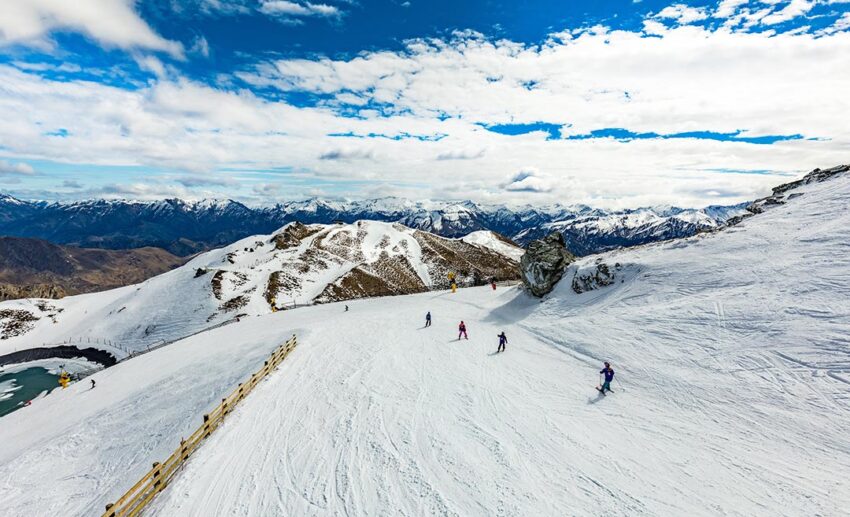 Ahhh… the Southern Alps of New Zealand. Queenstown is just perfect for those looking for a mix of adventure and natural beauty. It is a vibrant destination for anyone looking for much more than just a skiing holiday in winter. The location, surrounded by mountains, boasts a stunning lakefront and offers numerous fun activities such as zip-lining, jet boating, and bungee jumping.
Women skiers will love the lively atmosphere, can indulge in spa treatments, and explore nearby wineries in the summer. Additionally, they can enjoy a variety of activities, such as scenic hikes or bike rides. Ultimately, Queenstown is a tourist-centric destination that's fun all year round.
Sun Valley, Idaho, USA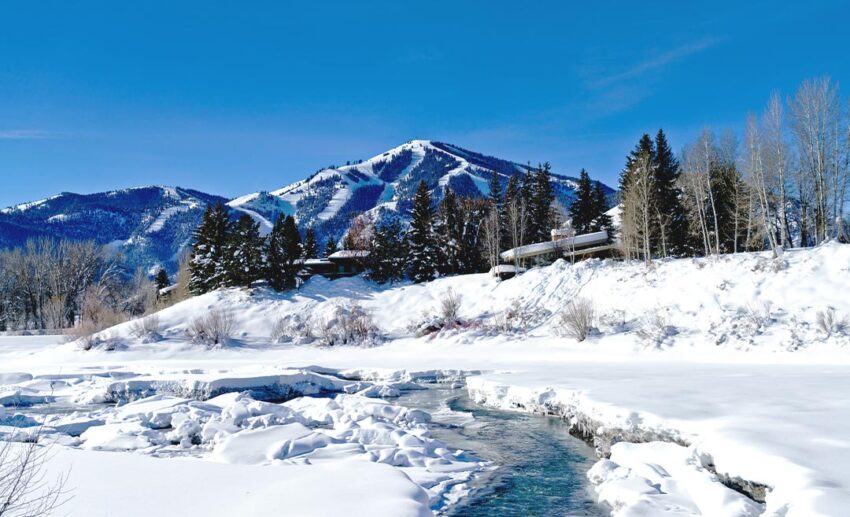 Sun Valley was the first resort to run chairlifts and has been doing so since 1936. Located in the Sawtooth Mountains, its wide-open terrain is perfect for beginners and experts in skiing. Female skiing enthusiasts can take advantage of miles and miles of groomed trails and enjoy snowshoeing and cross-country skiing.
In summer, they can visit the art galleries and eateries and the Central Idaho Dark Sky Reserve. It's hard to resist the charming western flair of the valley that continues to captivate the heart of skiing enthusiasts. The lively atmosphere and a wide range of activities indeed make the destination popular among women.
Breckenridge Ski Resort, Colorado, USA
With its treeless bowls, intermediate runs, and vertical thrills across 3,000 acres of terrain and an elevation of 9,600 feet, Breckenridge is a haven for all ski enthusiasts. Female ski lovers love it because they can be sure of reliably good spring snow. Here, they can enjoy cross-country skiing, slide down the tubing hills, or try high-speed tracks. Come summer, they can cycle and hike on the popular path along the Blue River and access the well sought after fishing and hiking spots nearby.