Aiming to blaze a new book trail with her unique, personal form of pictorial storytelling, Malaysian illustrator and comic artist Mimi Mashud has already produced two travelogue-comics on her travels to China and East Coast Malaysia: Beijing in 5 Days and Kuala Terengganu in 7 Days.
From winning a drawing competition at the age of five to a degree in Multimedia and her recent publishing efforts, Mimi spoke to us about her journey as an artist and traveller.
---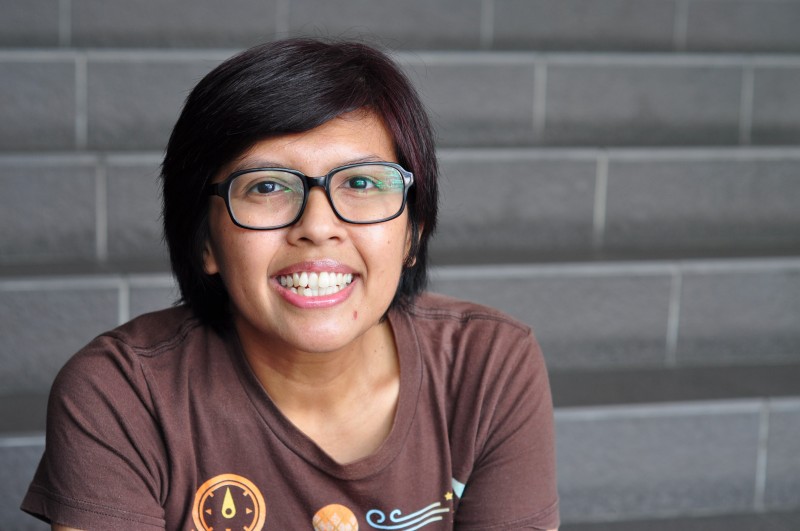 What exactly is a 'travelogue-comic' and why were you drawn to this genre?
Mimi Mashud: I've been reading comics from a young age, the standard fare like Gila Gila, Dragon Ball, Doraemon, and Lat. About five years ago, I discovered a whole new genre – independent comics that publish non-superhero stuff such as travel. I started reading foreign travelogue comics. I thought it was a good way to tell a story about a place in a non-boring way. I was really inspired.
Apart from Dato' Lat (Malaysia's foremost cartoonist), I didn't find anyone else doing that locally.
How would you describe your artistic style?
MM: Fun, whimsical and simple. Doodle quality but with details.
What can readers expect to find inside the books?
MM: My experiences in those places and my perspective as a traveller. In Beijing, I travelled with my family and I shared our stories in a light-hearted way. One common feedback that I have received about the Beijing book was that everyone who has visited on a package tour had the same experience! One woman wanted to buy more copies to give to her friends so she didn't have to re-tell her Beijing travel story, I thought that was cool!
Kuala Terengganu is more like a combination of a few trips and back stories. It's based on the time when my grandmother was ill and I was shuttling back and forth between Kuala Lumpur, where I am based, and Kuala Terengganu where she lived.
What was the biggest challenge you faced while travelling in Beijing?
MM: The thing that freaked me out most was the shopping experience. The sellers are very aggressive! The moment they catch you even looking at their stuff, habis la (that's it)… they basically tug you in.
Any tips for travellers planning to go there?
MM: In Beijing, whatever price they name, for example RMB100, ask for RMB10 if you are willing to go the distance in haggling. You will arrive at a price that you probably never thought you could get. You may not be able to bring it down to RMB10 but you might walk away with the item for RMB20! That's what I learned from watching my mum bargain and from observing other women. And once the sellers agree to your price, you'd better buy!
In Beijing, whatever price they name, for example RMB100, ask for RMB10 if you are willing to go the distance in haggling. You will arrive at a price that you probably never thought you could get…
Where do you recommend visiting in Kuala Terengganu?
MM: The Terengganu State Museum; I love the building, the architecture. Another place to go would be Pulau Duyung (sometimes spelt 'Duyung'), to check out the boat makers. You can observe huge traditional boats and yachts being built by hand in the middle of a kampung (village). It's a dying art.
What are your recommended eats in Kuala Terengganu?
MM: There's a roadside kuih (traditional cakes) stall in Gong Kapas – they have all these rare Terengganu kuih that you won't find outside the state. In the interactive app, I pinned it so people can check it out. And you must try sotong celup tepung – squid fried in batter. Look up Pok Nong's warung (stall), it's really famous. You have to queue and battle for the squid!
What type of traveller are you?
MM: I'm the laidback type. I usually let other people do the planning, then I just show up and see what happens! The place doesn't have to be expensive, just clean.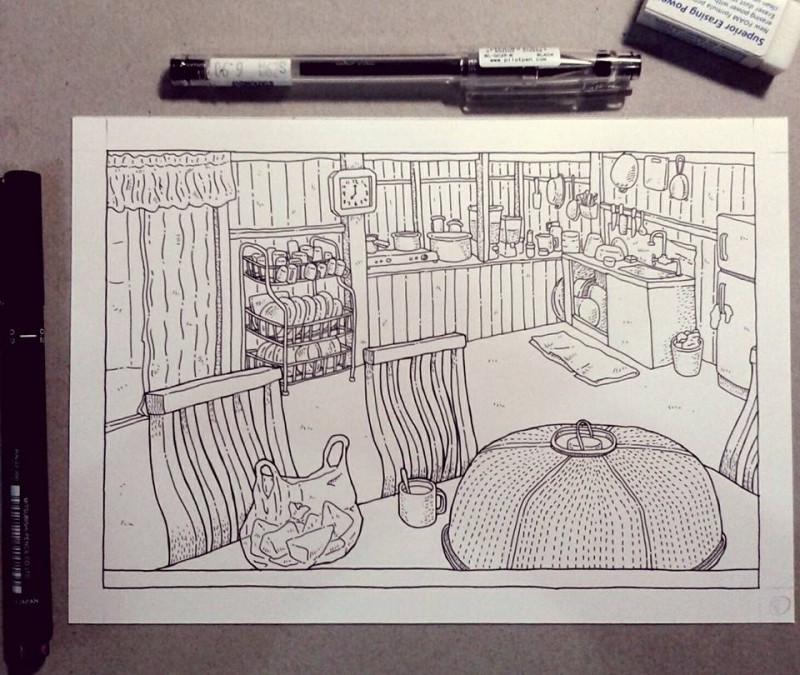 How involved were you in the process of putting the books together and what was the experience like?
MM: The Beijing book was self-published so I did everything, from the writing and drawing to sourcing for a printer, and I did it all in six months. Then, because I had the Beijing book, I used it to apply for an MDeC (Multimedia Development Corporation) grant. My pitch to them was for a book about Kuala Terengganu, my mother's hometown.
I was awarded the IPCC (Intellectual Property Creators Challenge) grant and the timeline was also for six months. Like the Beijing book, I did everything myself – except that I hired a digital colourist. The IPCC requirement was for an interactive comic so I came up with an iPad app. The book was converted into a digital version with an interactive layer. As you go through the story on the app, if there's something interactive to do on the page, you click a button.
What was the toughest part about this book project?
MM: The most difficult part was finishing it. When you first start a project, you would be filled with excitement but at some point, it's going to peter out. For the Kuala Terengganu book, it was the busiest six months I've ever had. Towards the end, I felt quite burnt out so I had to push myself. If I didn't, I would not get the grant money.
Who were your inspirations then, and your influences today?
MM: During my schooldays, it was Dato' Lat and Ujang magazine. I checked out the scene again when I was older, particularly the foreign stuff because I had more money to buy foreign publications. I read the works of Guy Delisle, Craig Thompson, and Bryan Lee O'Malley, the creator of Scott Pilgrim. Locally, it's still Dato' Lat.
To see more pulls from Mimi's Kuala Terengganu in 7 Days, view the slideshow below:
We've got two copies of Mimi Mashud's Beijing in 5 Days travelogue-comic and we want you to have them, for FREE! For more information, go here.
Kuala Terengganu in 7 Days is available at major bookstores in Malaysia. Mimi Mashud's other books are available online from Maple Comics.

More from Zafigo:
The quaint delight that is Ipoh
Penang: Why you should be there right now
Get all the latest travel updates from Zafigo. Follow us: