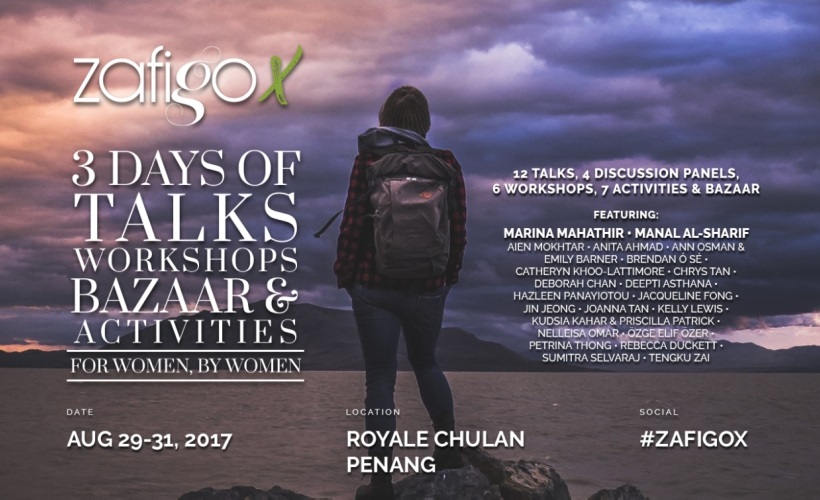 There's no time like the present to further diversify your travel repertoire. Mostly because research now says that women are travelling more now than ever. But also because, well, because you want to.
Listed as a UNESCO World Cultural Heritage Site in 2008, the George Town is a bustling personification of Penang life, and it is even more evident during George Town Festival, an annual, month-long celebration of arts, culture, heritage and community. Celebrating its 8th year running, the Festival aims to make arts accessible to the community, showcasing world-class collaborations from international and local artists alike.
In conjunction with the Week on Women (WOW), a week dedicated to women who have contributed to the artistic scene, comes ZafigoX. A curated 3-day event that features an exciting lineup of panel discussions, talks, workshops, a bazaar, and special activities, ZafigoX is the place to be this month – here's why.
A chance to meet and network with like-minded women in the Pearl of Orient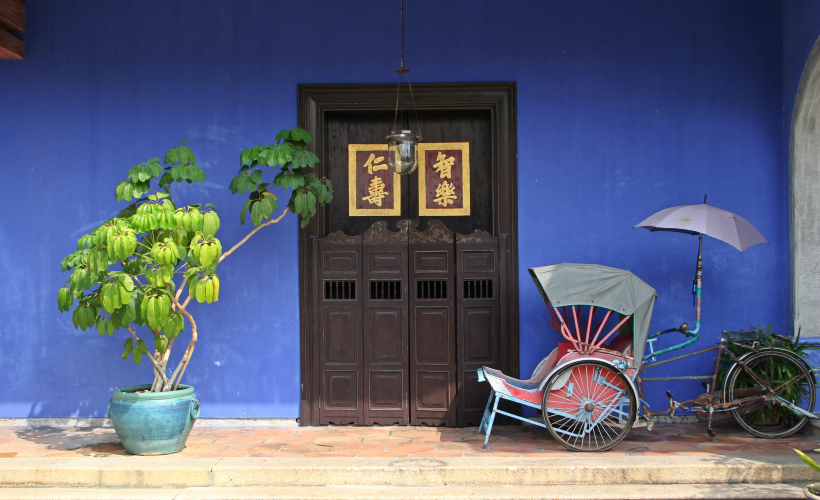 Think about it. You'll not just get a chance to meet and network with hundreds of women who share the same passions and interests as you, but at the end of the day, you get to retreat to a lovely heritage hotel of choice in the consistently top rated travel destinations in the world. You get to experience George Town and try all the headline making street food. Oh yes. Penang can be persuasive like that.
A panel of 12 international and local speakers
"Ugh, another day, another frivolously charming talk by women that will invariably enrich your days and nights." Said no woman ever.
Building on the women who spoke at Zafigo Talk: Intimate Conversations with Women on Travel & Culture last year, our list of speakers at ZafigoX have not only grown in number but also in magnitude of what they've achieved. Speakers include founder of Go! Girl Guides, Kelly Lewis, author and columnist, Manal al-Sharif, South Korean cyclist who has travelled over 60,000 kilometers, Hyo Jin Jeong, founder of Women Digital Nomads, Chrys Tan, Malaysia's first professional female Muslim MMA fighter, Ann Osman, and more!
Find out more about our speakers and their ZafigoX schedule.
Activities and workshops that will enrich your life and travel skills
Now because travel is not just about taking back the power of being female and seeing great sights, ZafigoX will also feature added sessions with Aien Mokhtar of OLFAC3, Hazleen Panayiotou of The Amazing Trekkers Club, award winning photographer Brendan Ó Sé and more. With these activities, you'll not only be enriched by the tales of travel, but gain a variety of travel hacks and tips from the best.
In other words, it's not unreasonable to want to be in Penang just for ZafigoX. And fortunately for you, we are giving 5 lucky readers the chance to win a pair of ZafigoX passes worth USD 298.
To be in the running, just follow these simple steps:
Like Zafigo on Facebook
Follow us on Instagram @zafigoasia
Share our pinned post on Facebook (make sure you set your visibility to Public) and tag the lucky friend you wish to bring along to ZafigoX.
Our giveaway will run from 11 August 2017 to 18 August 2017, so log onto Facebook and tag a friend today!
*Submissions close at 11.59pm on Friday, 18 August 2017 and winners will be announced via Facebook on Sunday, 20 August 2017.
*Passes will go to the next available participant should the selected winner fail to respond within 48 hours. 
*Passes do not include accommodation for the duration of the event.
*Winner selection is final and Zafigo reserves the right to amend these terms and conditions as stated at any time and without prior notice.