Nestled in the heart of Teluk Bahang, Penang, the Tropical Spice Garden is a living testament to the beauty of biodiversity and cultural heritage. For two decades, this lush rainforest sanctuary has been a haven for nature enthusiasts, history buffs, and culinary explorers alike.
To celebrate its remarkable journey, the Tropical Spice Garden is hosting 'Spice Out!', a family-friendly weekend festival from the 24 to 26 November. This event promises an unforgettable blend of natural wonder, cultural richness, and gastronomic delight.
Discovering biodiversity
One of the highlights of the 'Spice Out!' festival is the opportunity to immerse oneself in the astounding diversity of the tropical rainforest. The Tropical Spice Garden is home to an extensive collection of exotic plant species, some of which are vanishing rapidly.
Visitors can take guided tours through the garden's pristine pathways, led by passionate botanists and naturalists. Aside from a few ticketed attractions, the Gardens will be open for free during the weekend.
Embracing cultural heritage
While the garden itself is a testament to nature's wonders, the 'Spice Out!' festival also celebrates the rich cultural heritage of the region. Visitors can partake in guided walks, wellness sessions, interactive cooking demos, craft workshops, sharing sessions, and performances from local artists.
The Garden is celebrating this milestone by providing a unique chance for participants to receive a 50% discount on instruction from skilled home cooks steeped in generational wisdom. Throughout the festival week, tickets for the cooking school can be purchased online at the official website.
Ticketing offers and accommodation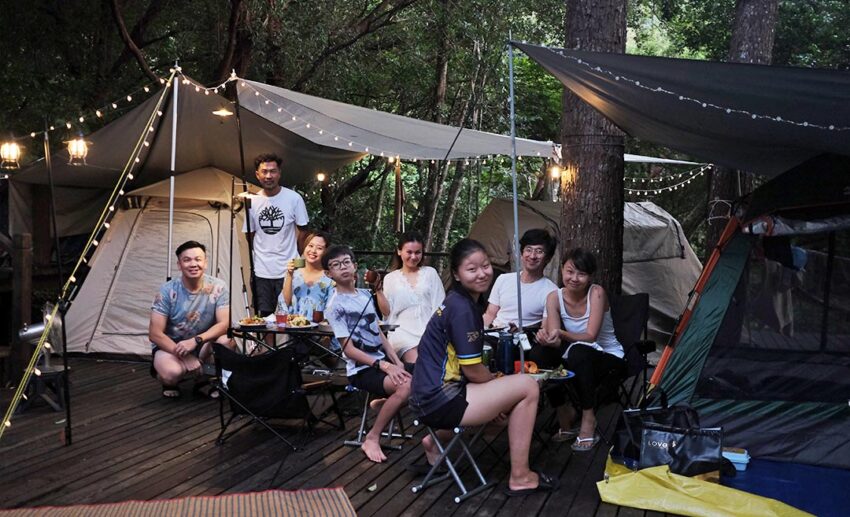 Additionally, attendees are welcome to camp outdoors, or reserve rooms at several hotels located along the Batu Ferringhi stretch. The Angsana Teluk Bahang resort, which is ideally close to the Garden, offers a hefty 28% reduction on accommodation prices for stays between 20 to 30 November, in conjunction with the festival. There will also be a free shuttle service with pick-up sites in George Town, Tanjung Bungah, Batu Ferringhi, and Teluk Bahang.
Visit here to purchase tickets for Garden Grill, Santai Sundown, East Meets West, and Garden Camping, while the Angsana Teluk Bahang Rooms can be booked from this link.
Visit Tropical Spice Garden's website for event updates and further details.
Tropical Spice Garden, Teluk Bahang
Friday, 24 November: 6pm to 11pm
Saturday, 25 November: 9am to 11pm (free garden entry from 9am to 6pm)
Sunday, 26 November: 9am to 8pm (free garden entry from 9am to 6pm)