When it comes to city escapes, Singapore has always been a cosmopolitan island synonymous with modern luxury, innovation, and style. Adding to that inner city flair is the opening of the highly anticipated Pullman Singapore Hill Street on 1 October 2023.
The property promises to be the new pinnacle of opulence and sophistication in the heart of this vibrant metropolis. Here is what travellers can expect.
Elegance at every turn
As you step into Pullman Singapore Hill Street, Pullman Porters and a replica of a vintage Pullman Sleeping Cabin, which serves as a luggage holding space, will greet you. You'll then enter the lobby — a marble and wood hallway flanked by a floor-to-ceiling exhibit of vintage carriers that directs you to retro-style elevators.
Following a seamless check-in via automated kiosks or at the front desk, visitors will then be led through a hallway of handcrafted carpets depicting the Singapore map into a range of 350 rooms and suites with views of Fort Canning, the hotel swimming pool, or Marina Bay.
Plush boudoirs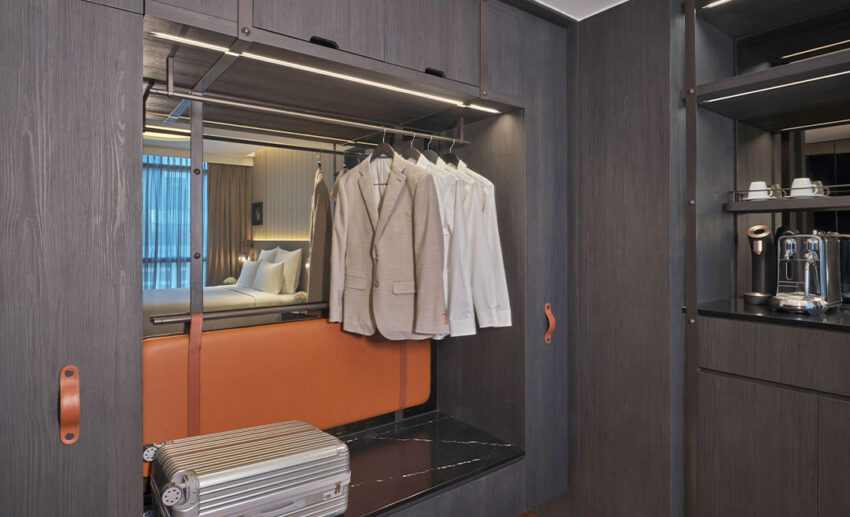 Inspired by private railroad cabins, each room is outfitted with plush bedding, an open-concept wardrobe, designated workspaces, and a modular recliner that unfolds into a single bed. A sense of adventure is evoked by the polished fixtures and brass linings against the dark wood and vintage embellishments. Nespresso coffee makers, a Grohe faucet for filtered water, and smart technologies to control everything from lighting to temperature are all included in every room.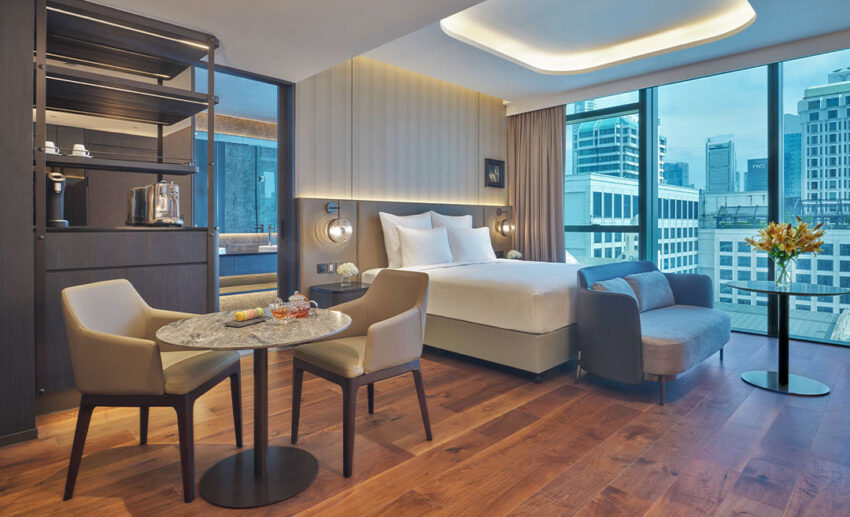 All guests can enjoy the carefully designed layouts of the Deluxe and Executive Rooms, which are each 25m2 in size. The latter are located on upper levels for expansive city views. With a bathtub, sofa seating, a Nespresso Creatista Plus, and a real tankless filtration system by Wells' Singapore that provides hot or cold water, the ultra-premium Studio Suite (33m2) is anchored as the ultimate stay.
Then the Executive Suite, which combines a Studio Suite with a Murphy bedroom (Executive Room or Deluxe Room), offers guests the ideal blend of business and play. Connected rooms with a choice of twin- or king-sized beds are available for family or group visits.
Culinary delights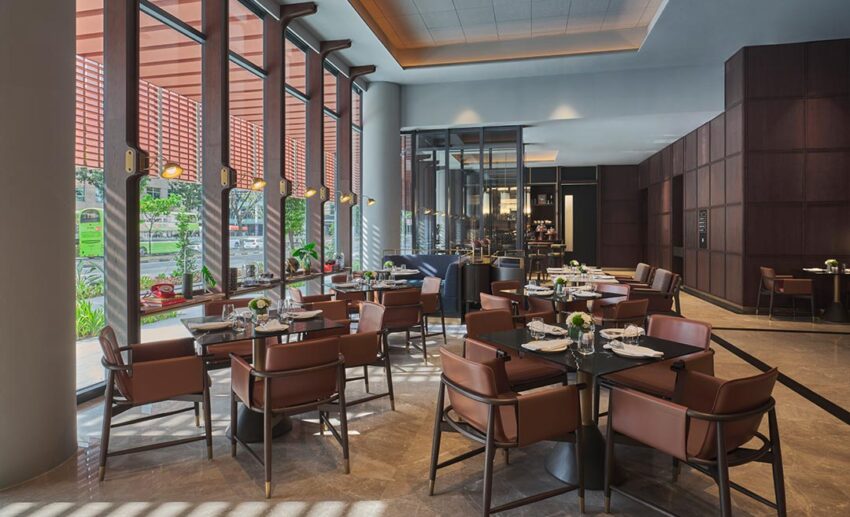 For food enthusiasts, the hotel is a culinary paradise. Pullman Singapore Hill Street offers a variety of dining options that will see you indulge in a quintessential All-American deli with its repertoire of New York-style bagels, burgers, and sandwiches, savour exquisite Asian flavours at MOGA, a modern Japanese Izakaya meets cocktail bar, or unwind with a cocktail at the rooftop bar with El Chido — a Mexican-themed swim-up bar.
Wellness and recreation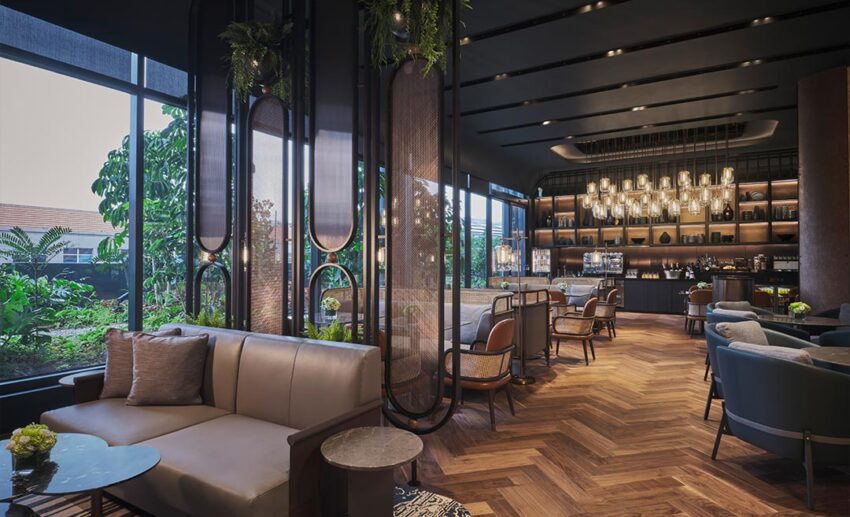 Pullman Singapore Hill Street offers an array of wellness facilities to help you unwind. The third floor of the hotel serves as its entertainment area and is home to a number of areas, including an Executive Lounge that is only accessible to guests staying in Executive Rooms and Studio Suites as well as Platinum-level and above members of ALL-Accor Live Limitless.
The outdoor swimming pool, which is furnished with cabanas and a jacuzzi, welcomes visitors to cool down. Visitors who want to keep up with their exercise routine can visit the Power Fitness gym to use Concept 2 machines and have access to personal training and physiotherapy from specialists at the Strength Clinic Academy.
If you're checked into one of the apartments with courtyard views, cascading walls of rich vegetation that are reminiscent of Fort Canning have been created to induce tranquillity. The Chef's Garden offers a calming company of fresh herbs and delicious flowers, utilised as garnishes across the hotel's dining themes, for a quick break from a busy day.
Perks for early guests
Pullman Singapore Hill Street is now accepting bookings for October 2023 and later. Guests can take advantage of an exceptional discount during the first two months of operations (valid through 30 November 2023) to commemorate its debut. So start planning that trip!