Our desires and demands for unique experiences have grown exponentially in a constantly evolving world––the traditional art gallery is no exception to this rule. On 20 September 2023, REXKL welcomed a groundbreaking addition to its cultural scene – 'Other World,' the latest immersive art gallery in Kuala Lumpur from REXPERIENCE.
What is 'Other World'?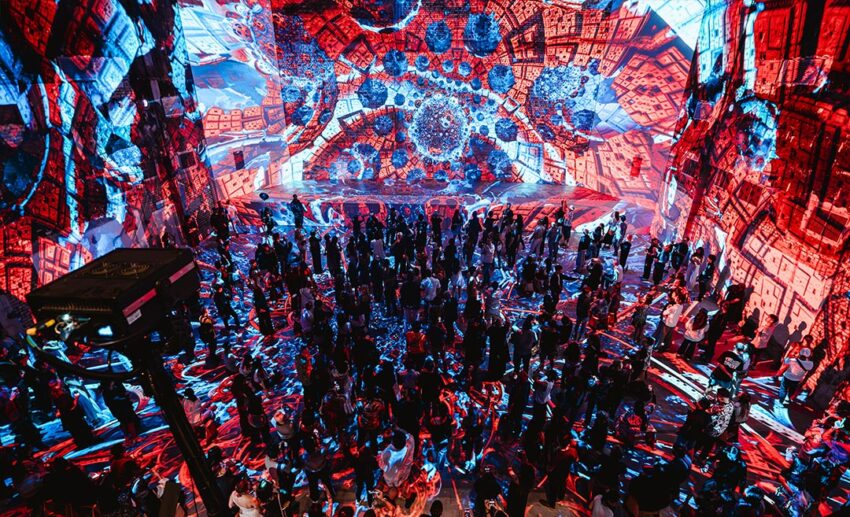 Nestled in the heart of REXKL, 'Other World' is a transformative art space that transcends the boundaries of conventional art galleries. It's an exciting and immersive journey that challenges our perceptions of art, space, and reality.
This immersive experience transports guests through abstract, natural, urban, and cosmic dimensions while providing a surreal escape into magical and imaginative worlds. A transforming experience that honours the infinite possibilities of art is promised by the one-hour exhibition, which features three main immersive exhibits and reflection breaks.
Stepping into 'Other World' feels like entering an alternate reality. The gallery's architecture is a work of art in itself. The walls are adorned with a constantly shifting canvas of light and colour, with each artist offering a new story to tell.
What to expect?
The artists featured in 'Other World' are a diverse and talented group from around the globe. Their works tackle a wide range of themes, from the environment and human connection to the complexities of the digital age. 'Other World' isn't just a collection of art; it's a platform for artists to engage in a meaningful dialogue with their audience.
Some of the exhibition themes include awe-inspiring Journeys in Annihilation, unveiling Nature's Hidden Geometry in Foreign Nature and artistic exploration of the relationship between humanity and nature in Between Worlds.
Something special for Zafigo readers
Visit this interactive exhibition of digital art from 20 September 2023 to 20 January 2024. Shown every hour from 10am to 10pm, and tickets can be purchased on their website. To ensure that visitors can fully immerse themselves in this transformative art space, be sure to visit the gallery's official website to reserve your tickets.
The first 100 people to purchase passes using the code RXPKLZAF will enjoy a 10% discount. This code is valid for purchases made between 1 November 2023 to 20 January 2024. Once all 100 passes have been claimed, the code will automatically be invalidated.
So, if you're looking for a new and transformative experience in REXKL, be sure to visit 'Other World' at REXPERIENCE.