If you're anything like most of us, exploring new places and embarking on thrilling adventures is what truly makes your heart sing. However, as much as we love hitting the road or taking off to far-flung destinations, the age-old lament of how stressful it is to access funds and cash while travelling always seems to come up. Is cash really always king? Fear not, we'e figured it out for you, our wanderlust-filled friends, because we've got some exciting news to share!
Let's talk about the Enrich Money Visa Prepaid Card and the Journey Travel Credit Card — two fantastic new options that are revolutionising the way we handle our finances on the go.
EnrichMoney Visa Prepaid Card: Your convenient travel companion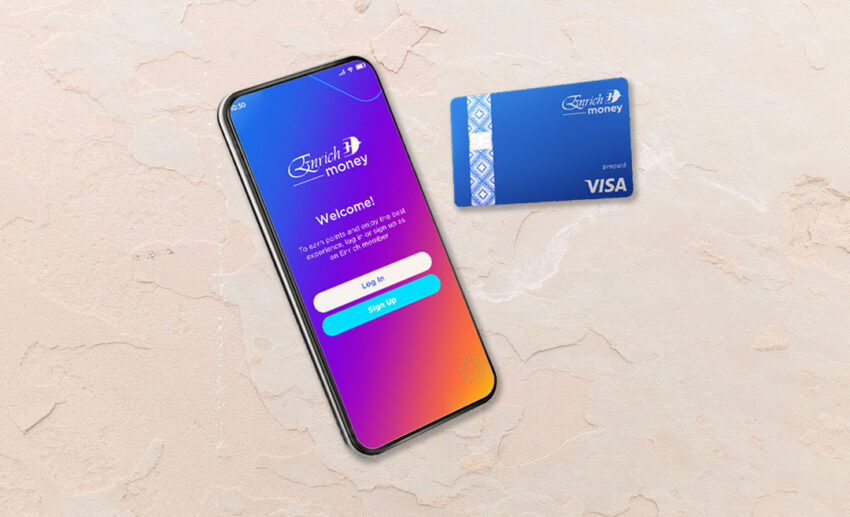 Malaysia Airlines' award-winning Travel & Lifestyle Loyalty Programme, Enrich, has launched the EnrichMoney Visa Prepaid Card and mobile app, powered by Merchantrade Asia, with Visa payment functionality. The multi-currency e-wallet is a game-changer, designed to make cashless purchases safer and easier for Enrich members locally and abroad. There are several advantages to using EnrichMoney that make it a good choice for Enrich members.
The card can be loaded with up to RM20,000 and used at Visa-accepting ATMs globally to make purchases or withdraw cash, locking in the currency rate at the moment of purchase and avoiding the risk of fluctuating exchange rates.
Users may take advantage of the best conversion rates and no costs while making purchases in international countries thanks to the platform's support for many currencies.
The security function can be used to prevent unauthorised use of the card and users have complete control over all settings from within the app.
Members can also earn EnrichMoney Points for spending, which can be redeemed on the app for cashback after spending a minimum of RM20 on retail and other purchases.
For additional chances to earn cashback, members will now have the opportunity to top off their e-wallets with cash or Enrich Points.
Members can also conveniently monitor their spending and savings with the EnrichMoney digital wallet.
Explore EnrichMoney for additional information.
Standard Chartered Journey Travel Credit Card: Exploring the world, one swipe at a time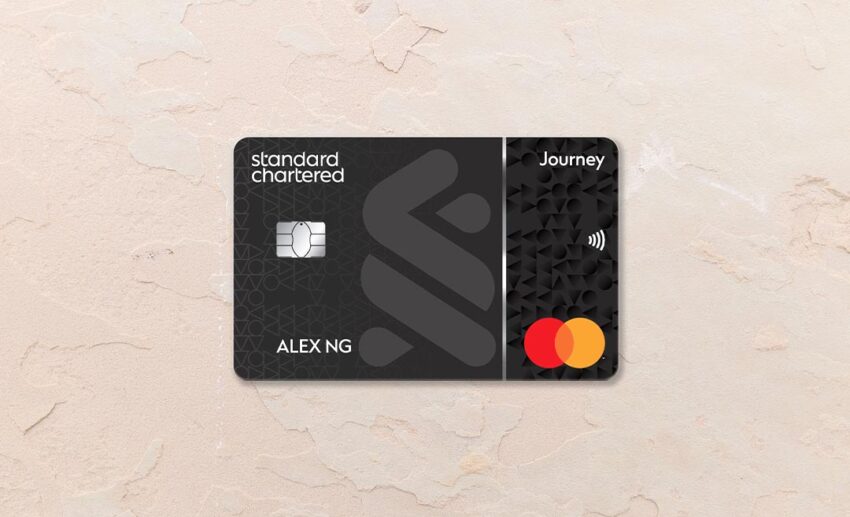 If you're someone who prefers the flexibility and perks that come with a credit card, then the Standard Chartered Journey Travel Credit Card is here to make your globetrotting dreams come true. This new card is an updated and improved version of the Standard Chartered WorldMiles MasterCard, and was just released by Standard Chartered Malaysia. In honour of the introduction, the Bank has organised a campaign with Enrich to give away business class tickets on Malaysia Airlines to places including London, Tokyo, Bangkok, and more until 10 September 2023.
The Journey Credit Card, with its innovative design and concept, is geared towards making every frequent travellers' lives easier by providing them with the following benefits:
Plaza Premium Lounges at KLIA and KLIA2 Airports, with unlimited use
The chance to earn five times as many Miles Points on all international purchases, as well as those made locally for dining and travel.
Special hotel benefits give cardholders access to free room upgrades, brunches, and, late checkouts
Free Grab airport transfers within Malaysia
Complimentary travel insurance (including COVID-19 coverage)
For those who apply for the Journey Credit Card online, the acquisition offer includes a bonus of 30,000 Miles Points. Visit their website for more information about the Standard Chartered Journey Credit Card.