British traveller Mia Ayliffe-Chung, 21, was enjoying the trip of a lifetime – a working holiday stint in Australia. The young backpacker had travelled through Southeast Asia and was loving her new carefree life as a traveller. On her Facebook page, she shared close encounters with North Queensland's wildlife, the hot Australian sun, and photos of her after long days of farm work. The young backpacker was discovering the country and falling in love with its people and places.
At 11.15pm on Tuesday (24 August 2016), Ayliffe-Chung was stabbed to death in her hostel during a frenzied attack. It happened at Shelley's Backpackers hostel in Home Hill, a quiet coastal town south of Townsville in north Queensland.
The attack 
It is unclear how the attack started or what happened during the flurry, but reports say that there was an argument between the suspect and two British nationals before the suspect produced a knife. Another witness reportedly said he woke up to the sound of the argument and the sight of the suspect dragging Ayliffe-Chung out of bed.
During the attack, 30-year-old British man Tom Jackson tried to save Ayliffe-Chung but was critically injured. He is now fighting for his life in Townsville Hospital. 46-year-old Grant Scholz who runs the hostel was also admitted for non-life threatening injuries but has since been released. Also killed in the attack is a dog at the accommodation complex.
Police described CCTV footage of the attack as "absolutely horrific". "There's no-one that can view that CCTV that doesn't come away feeling sick to the stomach," Supt Ray Rohweder, regional crime co-ordinator from the Northern Region told BBC. 
The suspect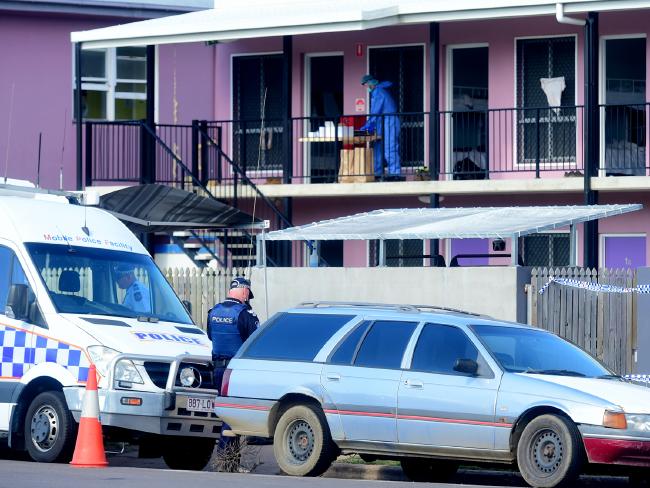 The attacker has been identified as 29-year-old French national Smail Ayad. According to QPS Deputy Commissioner Steve Gollschewski, the suspect is a visitor to Australia and was on his second visit. The self-described boxer had lawfully arrived in the country in March on a valid temporary visa. 
The attacker and the victims were all staying in the same backpacker hostel. He had been staying there for three months. According to News.com.au, police are investigating whether he had a romantic obsession with Ayliffe-Chung. They were friends on Facebook and he is said to have told other hostel guests that they were 'deeply in love'. He became outraged when he discovered Aycliffe-Chung had posed for racy photos in a magazine and did not reciprocate his feelings.
Witnesses told The Australian his behaviour changed drastically before the attack. "Everybody has told us he was completely crazy, they couldn't recognise him. He said he wants to kill everybody… maybe there is ­alcohol and drugs involved."
Police have yet to ascertain the motive of the attack. "This person appears to have acted alone," Gollschewski said. "This is not about race or religion – it is individual criminal behaviour… We could be dealing with a pure criminal act or something related to mental health or drug issues."
The hostel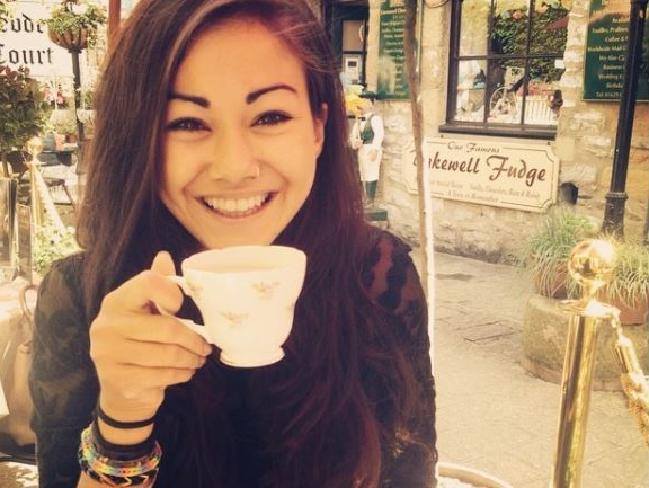 The hostel, Shelley's Backpackers, is a popular tourist stop for young travellers looking for work on local farms. It promotes itself as a "working hostel" and provides access to employment opportunities in the surrounding area. According to The Australian, the budget accommodation has basic laundry and kitchen facilities and a shared recreation room. In recent months, backpackers had rented beds at the hostel for $25 a night to work on melon, sugar cane, tomato and capsicum farms.
Ayliffe-Chung, a waitress and a model, had only checked in to the hostel about a week before the attack. Prior to arriving in Home Hill, she had worked at The Bedroom nightclub in Gold Coast. She left for Home Hill to do farm work for three months days in an effort to extend her working holiday in Australia.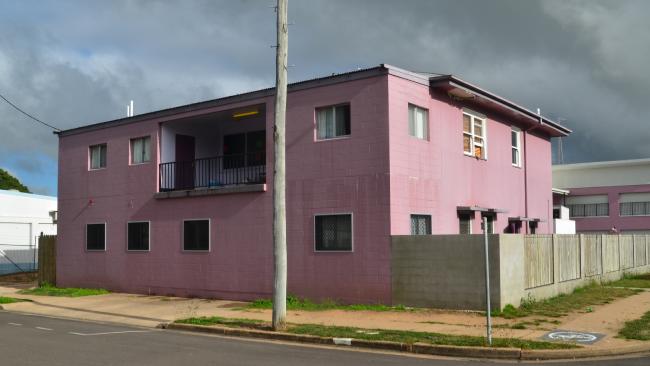 Working holiday stints are becoming increasing popular among young adults looking to embark on a gap year between university and work. The Working Holiday Visa, available in Australia, New Zealand, USA and several other countries, is a temporary visa for travellers between age 18 and 31 who want to travel and work in the country for up to a year. Working holiday visa holders would typically secure minimum wage jobs in farms, restaurants, hotels, tourist attractions and such while they travel the country.
Editors' Note:
This tragedy may not be preventable but highlights the need for better security in accommodation places. We advise women travelling alone to look into women-friendly hotels with women-only floors and proper security in their rooms. If staying in dorms, opt for women-only dorms and ask if the room doors have a secure lock system. When it comes to your passport, valuables and money, most hostels have a lock at the receptionist where they would happily keep your valuables safe for you.