Picture your most recent vacation. What do you recall most fondly? For the majority of us, it's usually the accommodation and most definitely the food. The food we eat when on vacation is a big part of the experience as it can either make or break our holiday experience.
That is why guests checked in at One&Only Desaru Coast will be pleased to know that for one night only, on Saturday, 24 September 2022, Michelin-starred chefs Andrew Walsh and Julien Royer will team up to host the first event in the brand new EMBER CURATES series — an evocative evening of modern European gastronomy.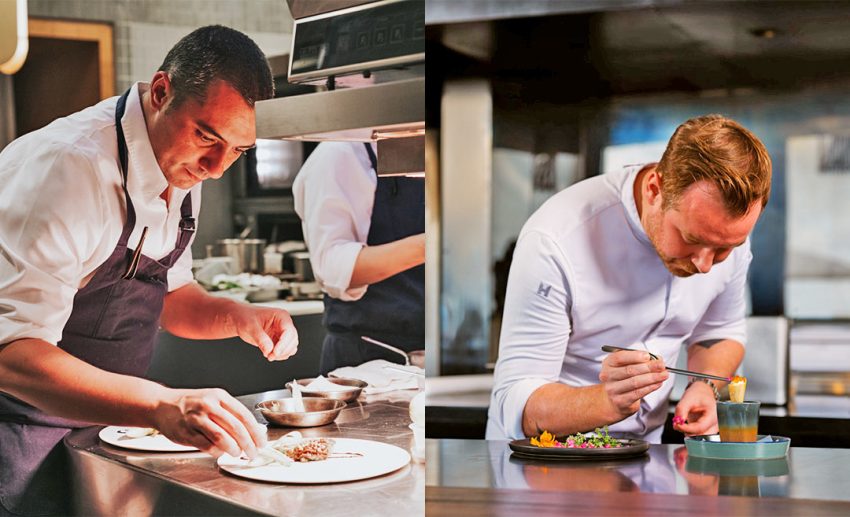 Set against the backdrop of stunning sunsets and the crashing waves of the South China Sea, Ember Beach Club is a pulsating beachfront venue serving Andrew Walsh-created modern European delicacies. An exciting meal by the sea crafted by two culinary masterminds, the menu features dishes from both Chef Walsh's creative 'nua Irish' cuisine at Cure Restaurant and Chef Royer's sophisticated French fare à la Odette Singapore. Andrew and Friends pay homage to the Chef's culinary signatures of aromatic complexity and powerful flavour combinations, with a menu inspired by their homelands, travels, and experiences.
From his newest French neo-brasserie project, Claudine in Singapore, Chef Royer will serve his signature Claudine Bouillabaise, along with Hand Dived Scallop 'Au Naturel,' and Yuzu T'art.
At Ember Beach Club, Chef Walsh oversees the menu. He will highlight distinctive Irish ingredients from Singapore's Michelin-starred Cure Restaurant. Anchoring his menu are fresh seafood and tender meats from Ireland. Enjoy Irish classics like potato colcannon and the Wagyu Beef Rossini, as well as just harvested Irish Gallagher oysters.
Needless to say, this is going to be a culinary opportunity you won't want to miss!
To cap the weekend off nicely, on Sunday, 25 September, from 11am to 4pm, Ember Beach Club will host a chic poolside brunch for overnight guests of One&Only Desaru Coast. While taking in the breathtaking views of the ocean and listening to the DJ set the mood, guests may enjoy a wide variety of crowd-pleasing dishes, such as trademark-packed baos, substantial tacos, woodfired flatbreads, and more.
Reservations are required due to a limited number of available seats for Saturday's special dinner. To reserve a table, click here or send an email to dining@oneandonlydesarucoast.com.