Singapore has it all: gleaming skyscrapers, 5-star hotels, picturesque parks, impressive architecture, world-class performance venues, and shopping streets which makes it truly a wonder of Southeast Asia. There are also plenty of attractions and activities to keep the crowds entertained.
That being said, many of us are eager to take advantage of the Vaccinated Travel Lane (VTL) between Malaysia and Singapore, now that the country's travel borders are opening and the processes and testing requirements have been relaxed.
Here are eight new attractions that have popped up in Singapore since your last visit!
1. Hop aboard Singapore's highest open-air panoramic ride at SkyHelix Sentosa
To get the best view of Sentosa and the surrounding waterfront from 35 metres above ground, take a ride on this open-air gondola ride. Each ride is 12 minutes long, including two minutes for ascent and descent, and 10 minutes at the top, when the gondola slowly rotates for a bird's eye perspective as you relax and enjoy the journey by sipping on some beverages. The good news is that, unlike on roller coasters, phones are permitted onboard, allowing you to take as many shots as you want for Instagram.
2. Soak in a view of Singapore from the Clock Tower at the Victoria Theatre & Concert Hall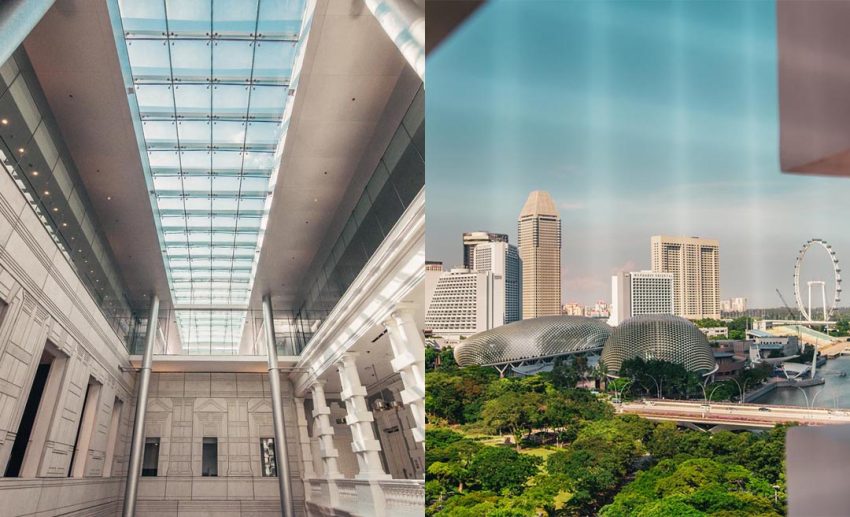 At the Victoria Theater & Concert Hall, you can live out your dreams of frolicking around a gothic cathedral's bell tower and take in vistas of the island city from a new perspective. The Clock Tower is only one part of what makes this building special; you'll get fresh respect for the structure as a whole as you learn about its history, architecture, and current uses.
If you want to make it to the summit of the 54-metre Clock Tower, you'll need to wear sturdy shoes and prepare for a challenging ascent that includes two cat ladders.
3. Nature lovers, come be delighted at Singapore's bird-watching paradise, Kingfisher Wetlands at Gardens By The Bay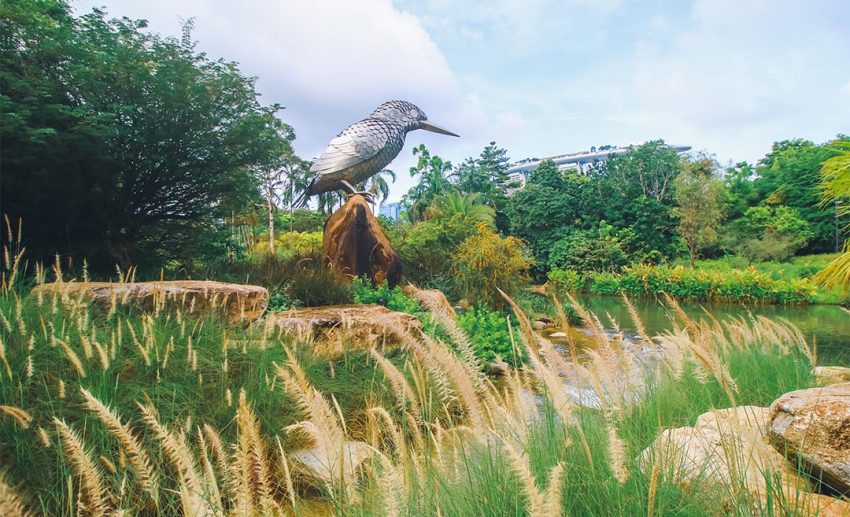 Take a stroll at the Kingfisher Wetlands at Gardens By The Bay that's just recently opened its doors to enjoy some fresh air and nature. There are about 200 natural mangrove trees, including the Upriver Orange Mangrove and the Firefly Mangrove, in the 15,000 square metre reserve.
That's not all. This place is a go-to site for anyone interested in bird watching or wildlife photography. Those who want to relax in nature can visit their numerous waterfalls, lalang fields, and sculptures — all ideal spots to capture beautiful moments.
4. Jump into a sea of sprinkles at the largest Sprinkle Pool that the Museum of Ice Cream has ever created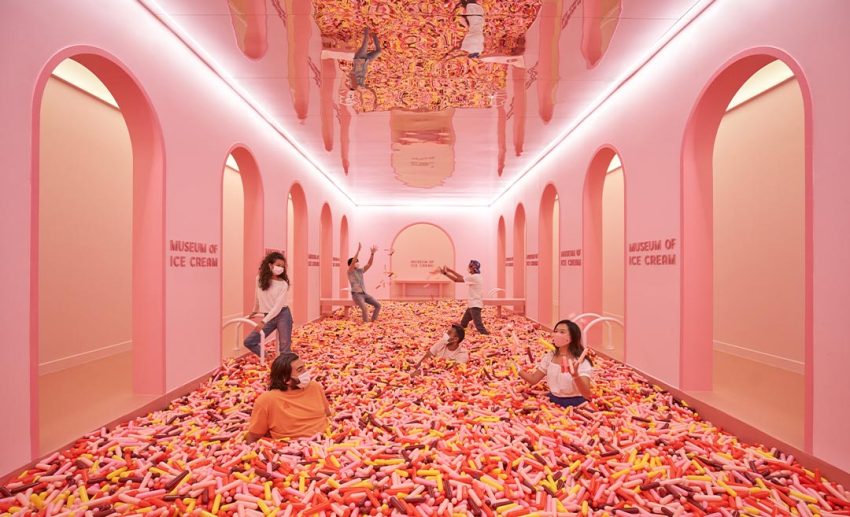 An ice cream utopia full of pink joy and magic sparkles, the much-awaited Museum of Ice Cream (MOIC), has finally arrived in Singapore! Surrounded by delectable sights and flavours, you'll be whisked away into a fantasy realm that features 14 multi-sensory installations, including noises, sweets, and games.
Learn how to express yourself through art, jam out to oldies on the jukebox, and indulge on the ice cream treats reinvented with a local twist, such as Pulut Hitam Potong ice cream, Lemon Bliss Balls, Apple Pie Soft Serve, Lychee Bandung, and Taro Milk Tea ice cream sandwiches. There are also unique flavours like the Pina Colada ice cream. As an added bonus, it's the ideal location for a fun and colourful #OOTD photoshoot.
5. Be transported to the highlands at the new Tropical Montane Orchidetum at Singapore Botanic Gardens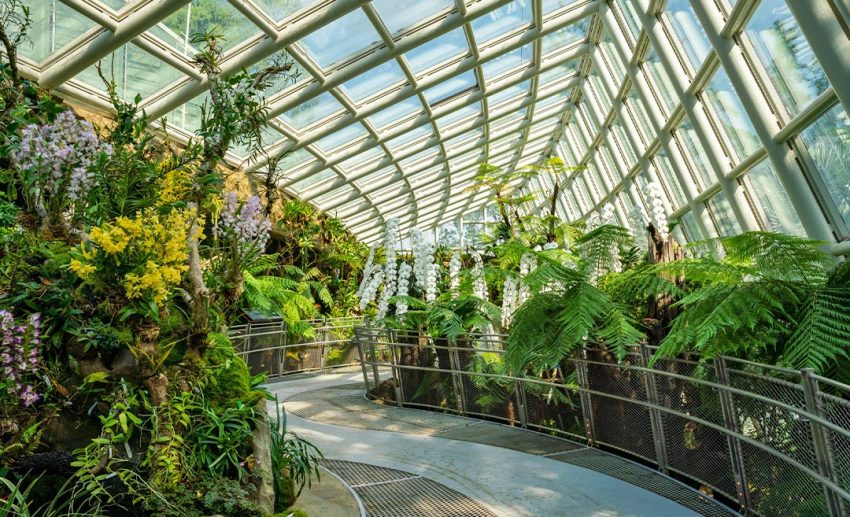 The Tropical Montane Orchidetum at Singapore Botanic Gardens is a new destination for anyone who can't wait to withdraw from the digital world and immerse themselves in nature. Aside from the walks with blooming flowers and lush foliage, the Sembcorp Cool House has air conditioning to keep you cool in the humid weather! It's also a beautiful date site where you can admire 1000 orchid species and hybrids, flowers, and ferns.
6. Step into a whole other realm with Spacewalkers at Singapore's ArtScience Museum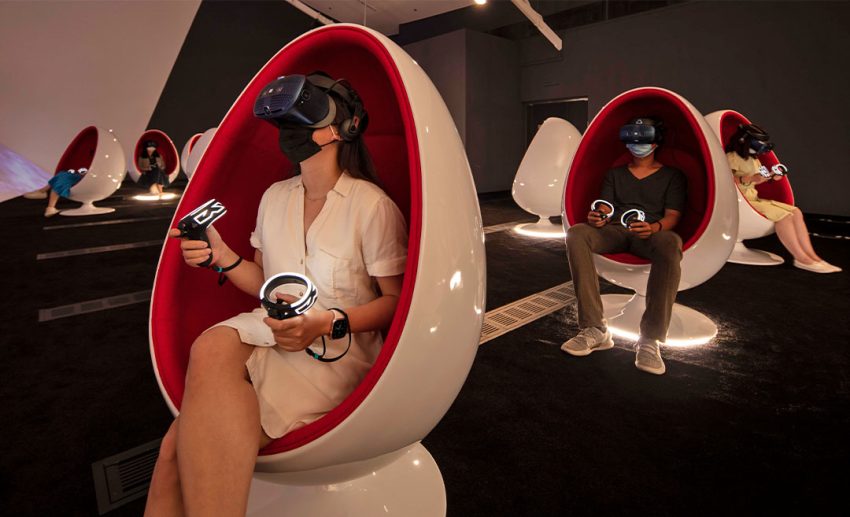 From headsets to controllers with new state-of-the-art technology, the ArtScience Museum's VR Gallery: Spacewalkers welcomes guests to discover the unique immersive experiences that have been curated from some of the world's most prominent museums, film festivals, and renowned artists.
Spacewalkers is a soaring exploration of life beyond Earth in two stunning Virtual Reality artworks presented at the Museum's VR Gallery. We love how you can immerse yourself in a world of art, science, magic and metaphor with this fascinating new tech!
7. Be the first to bike on water at Singapore's Waterbike Adventure
Waterbike Singapore is bringing a whole new level of enjoyment to the city. Enjoy the wind in your hair as you cycle over Singapore's waterways on a water bike! Take a leisurely joyride and cruise through the waves with the whole family without having to worry about getting wet. A new activity for fitness enthusiasts or a fun new date idea, Waterbike Singapore may be the excitement you're looking for.
8. Race your heart out at Singapore's largest F1-inspired go-karting circuit
At Singapore's KF1 Karting Circuit, thrill-seekers and adrenaline junkies may satisfy their needs for speed while also competing in a friendly environment. Racers as young as nine years old can participate in novice-level karting sessions without the need for a driver's licence and race at a maximum speed of 30 kilometres per hour. Whether you're an amateur or a professional, you'll be able to race in the shade!