In celebration of Malaysia's 65th Independence Day on 31 August 2022, One&Only Desaru Coast will be honouring the country's rich cultural and culinary traditions. The resort will surprise and thrill visitors staying there during Merdeka Day celebrations with events taking place all across the resort that will highlight Malaysia's history and the food that makes the country famous.
Recently, guests staying at the resort were in for a surprise as model, actor, and cookbook author Danielle Peita Graham, who is half-Malaysian and half-Irish, joined them on a quest to find Malaysia's long-lost and forgotten herbs.
The resort's trademark experience, Malaysia's Lost Tales, is an enlightening guided tour of the Chef's Garden, where the resort grows the herbs, spices, and multiple types of chillies used in the resort's restaurants and bars. This is where Chef Jasper Chow takes guests on a journey through time and space to educate them on the history and flavours of traditional Malaysian cuisine, including the use of aromatics for not only their perfume and flavour in cooking, but also for their medicinal and therapeutic powers as per traditional belief.
Feast your eyes on the abundance of laksa leaves, lemongrass, butterfly pea, pegaga, kaffir lime, and other ingredients native to Malaysian cuisine that flourish in the Chef's Garden.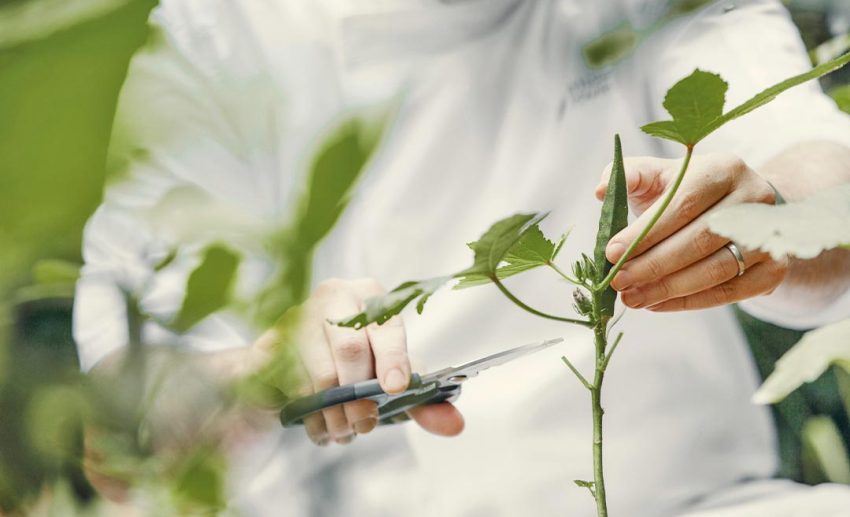 When asked what makes Malaysian food so special, Jasper Chow, Executive Sous Chef at One&Only Desaru Coast, stated that it is the magnificent synthesis of our multi-cultural history, with knowledge and practises passed down from generation to generation, that makes our cuisine so special. These oral histories are some of the most crucial threads in the tapestry of Malaysian history, and they tell some of our nation's greatest stories.
While on tour, the powerful citrus scent of daun limau purut (kaffir lime leaves) brought back good memories for Danielle, and it's no wonder she was inspired to share her recipe for beef rendang, a national favourite. Danielle's family recipe, passed down from her mother, has been precisely quantified and printed by the model. This dish, being a national favourite, is definitely an ideal dish to cook and share with loved ones this Merdeka Day.
Danielle Graham's beef rendang recipe can be found below.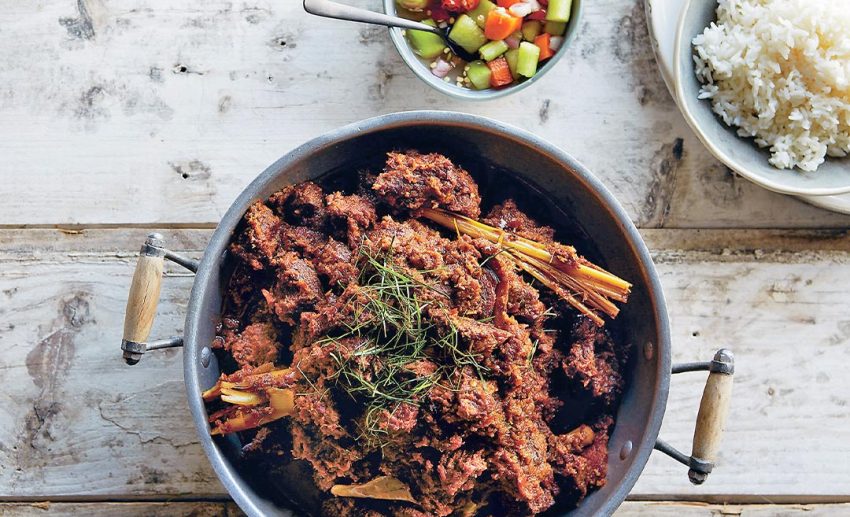 INGREDIENTS
3 tablespoons rice bran oil
3 large brown onions, sliced
1 tablespoon coarsely chopped ginger
3 garlic cloves, coarsely chopped
3 tablespoons sambal oelek
3 tablespoons fried shallots
3 teaspoons ground turmeric
2 teaspoons white sugar, or to taste
1 litre coconut cream
2 whole dried chillies
2 kg blade or chuck steak, cut into 3 cm chunks
5 cm piece fresh galangal
5 kaffir lime leaves
Steamed white rice to serve
METHOD
Heat the rice bran oil in a casserole pot over medium-high heat. When the surface of the oil begins to shimmer, add the onions, ginger, and garlic, stirring for one minute or until lightly browned.
Add the sambal oelek, fried shallots, turmeric, sugar, and salt to taste and cook for two minutes. Then reduce the flame to medium heat and add the coconut cream and dried chillies. Cook for 15 minutes.
Add the cut steak, galangal, and kaffir lime leaves, stirring to combine. Reduce the heat to low and simmer uncovered, stirring every 30 minutes or so to prevent the bottom from burning. Cook for two hours or until the beef is fork tender.
This dish is best enjoyed on a bed of piping hot steamed rice, shared with people you love.
For additional information or to make a reservation, please contact +607 878 3400 or email [email protected].
*All images courtesy of One&Only Desaru Coast and Danielle Graham.
One&Only Desaru Coast
Danielle Peita Graham