Now is your opportunity if you've ever wanted to channel your inner Shaggy or Velma. To celebrate 20 years after the live-action film's 2002 release of Scooby-Doo, Matthew Lillard, who played Shaggy, is taking on a new task as the Airbnb Host of the gang's famed Mystery Machine.
This summer, Lillard will host a memorable camper stay near the Southern California coast, offering up Y2K memories and inviting a select group of visitors into the environment he knows so well.
For the first time, the renowned Mystery Machine will be available to the public for overnight visits. The Mystery Machine is fully equipped for two fans to enjoy all of the spooky delights for a night like Shaggy and Scooby did before it was hip.
Airbnb just introduced a new option to search based on Airbnb Categories for customers who want to find more distinctive accommodations. There are plenty of Scooby-approved accommodations for a summer adventure, with 12,500 campers accessible worldwide.
In honour of the live-action film's 20th anniversary, guests may book three separate one-night stays on June 24, 25, and 26 for only USD20 (RM88) per night. Guests will experience what Shaggy and Scooby did in the Mystery Machine during their stay, including: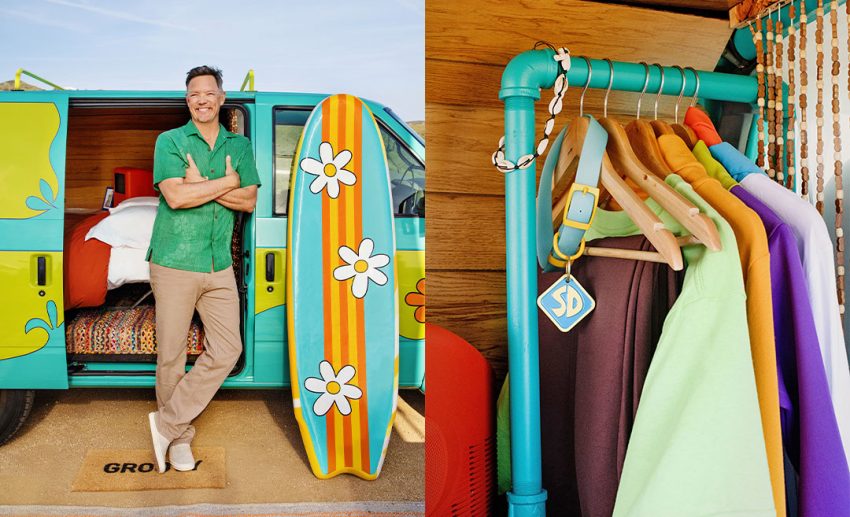 Upon your arrival, you'll be greeted with a virtual greeting from Lillard, who might share some of his favourite memories with the meddling kids.
Lots of throwbacks to 2002, including listening to Sugar Ray on a portable CD player, basking under a lava lamp, and wearing Shaggy's puka shell necklace
Snacks and dinner options featuring all of Shaggy and Scooby's favourite foods will be available (like hot dogs and eggplant burgers)
Mystery games abound so that guests can put their detective abilities to the test.
A late-night rewatch of Scooby-Doo accompanied by popcorn and all the Scooby Snacks guests could possibly want.
Outdoor lounge seating and hammock room for the whole crew, free of lurking monsters.
Booking information is available on Airbnb's website. Mystery Inc. fans can request to book this stay beginning Thursday, 16 June at 1pm ET / 17 June at 1am MYT.
Guests are responsible for their own travel to and from Southern California.