Face it: Whatever your age, the desire to attend the Hogwarts School of Witchcraft and Wizardry will always be there. Fortunately, several Airbnb hosts have been creating Harry Potter-themed experiences that will transform your fantasies to life!
So, if you're a die-hard Potterhead and are hoping to celebrate the franchise's 20th anniversary in a special way, then check in at one of these wonderfully wizardly Airbnbs. From thematic interiors to wizard-themed activities, live a day in the life of the world's most famous boy wizard at one of these amazing properties:
1. A Magical World of Wizards and Witches in Tagaytay
Philippines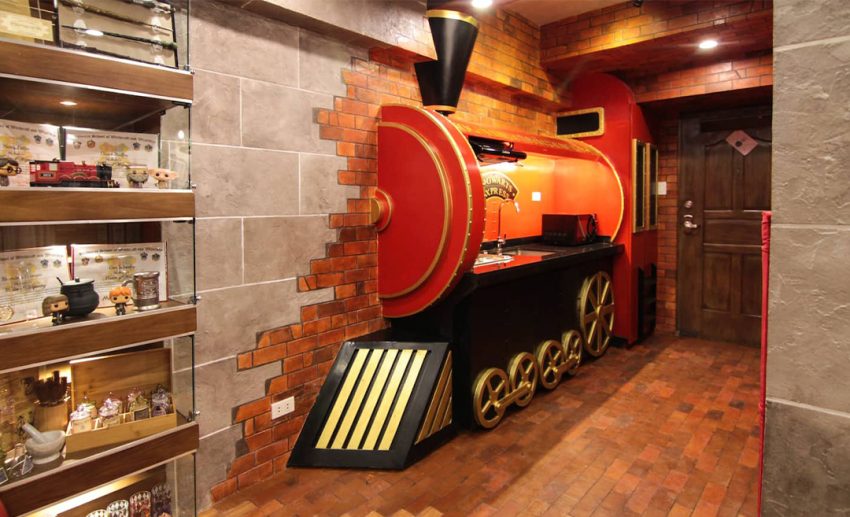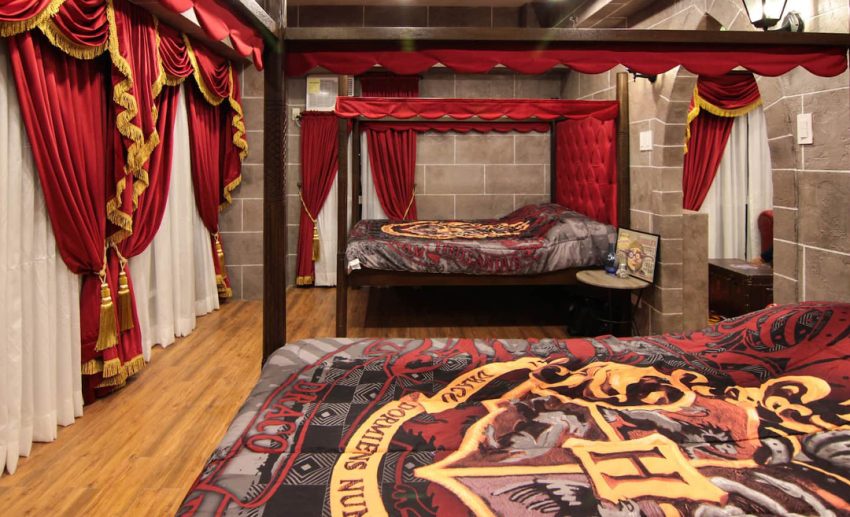 This stunning residence is located just outside Tagaytay, so you don't have to travel far to see it. With a living area and two four-poster beds built to seem like the common room and dormitories at Hogwarts, this 55-square-foot property has everything you need for a magical stay. Explore the house and you'll find your own magical steam locomotive as well as a local village tavern!
2. Wizard's Hallow in North Carolina
United States
This lovely treehouse is located just outside of Asheville, North Carolina. True Potterheads will appreciate every meticulous feature in this house — including a sorting hat, an invisibility cloak, house flags, and colours to other magical signposts and decorations. You'll need a game plan if you want to spend the night here, because it's a hot spot for aspiring wizards.
3. Harry Potter Fan Castle in Utah
United States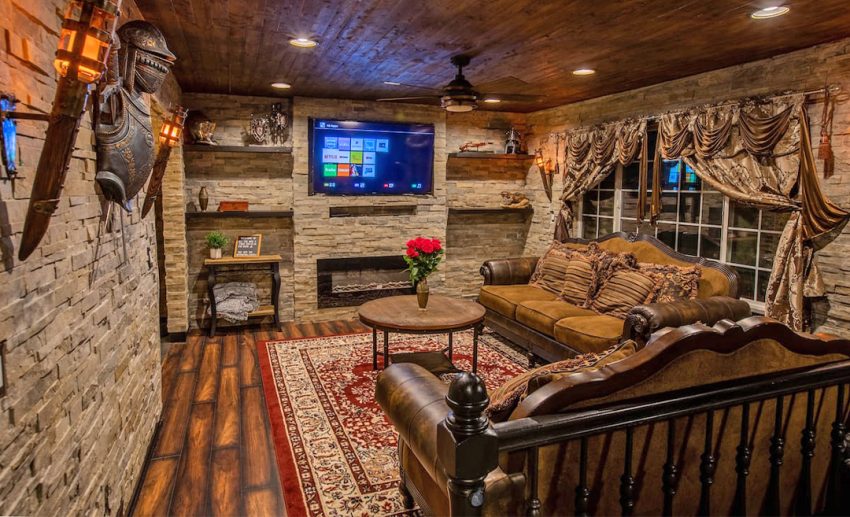 Family reunions in Taylorsville might be especially memorable thanks to this fan castle. Guests have the option of renting the entire house or just one of the bedrooms, each of which are adorned in the colours of their respective schoolhouse. In addition to your own private bathtub (no moaning ghost included!), you'll have access to the comfortable common room, movie theatre, and fully-equipped kitchen.
4. The Common Room, Victoria
Canada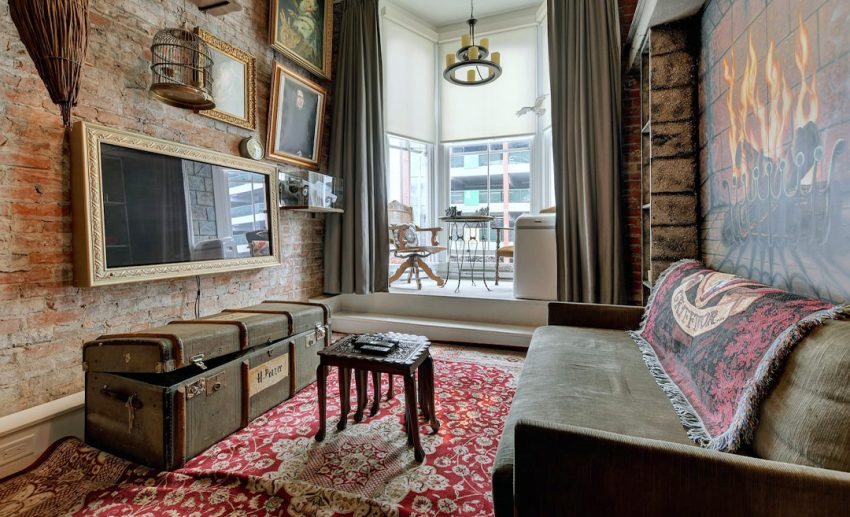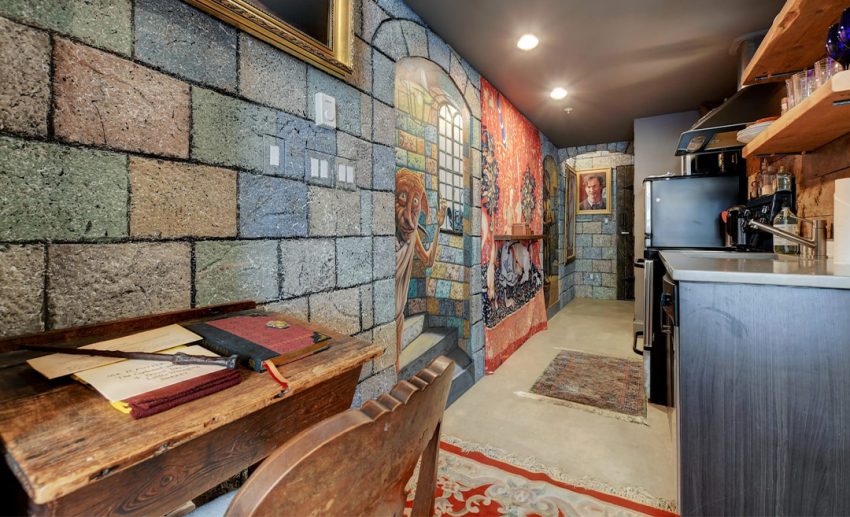 The Common Room is a must-stay for fans visiting Victoria, British Columbia. This Airbnb stay is designed as an homage to the bravest house of all, with a false fireplace and a mishmash of magical relics ranging from flying automobiles to enormous chess sets and gleaming swords. A well-known house-elf may be lurking in the kitchen, so don't forget to give him a few socks.
5. Magic World, Rio Grande do Sul
Brazil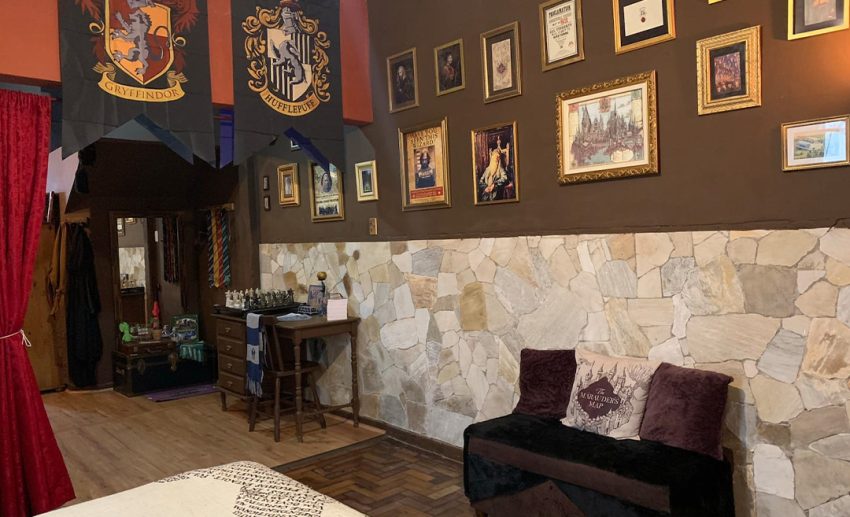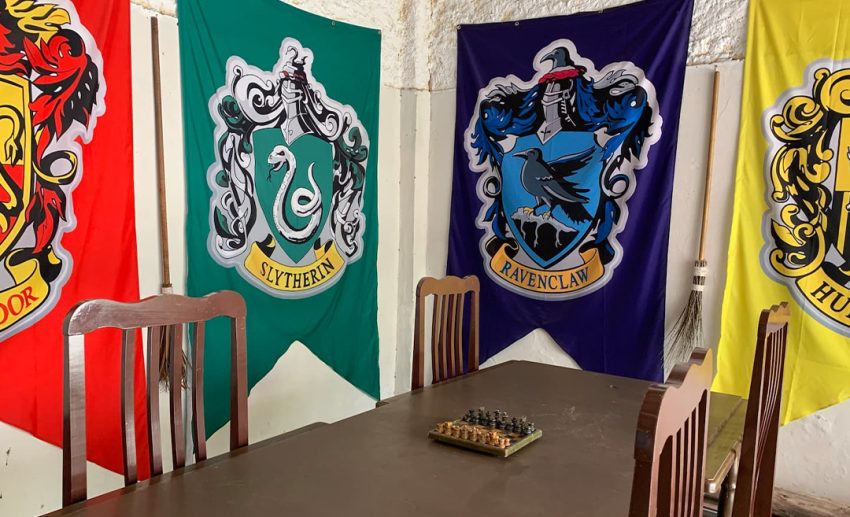 Superfan and Superhost Larissa has decorated her home to the hilt with Harry Potter memorabilia, including cutouts from the Wizarding World's daily newspaper in the bedrooms and banners of all four houses in the dining room. As an added bonus, guests will have access to Larissa's personal collection of books and films during their stay.
6. The Wizard's Cottage, Colmar
France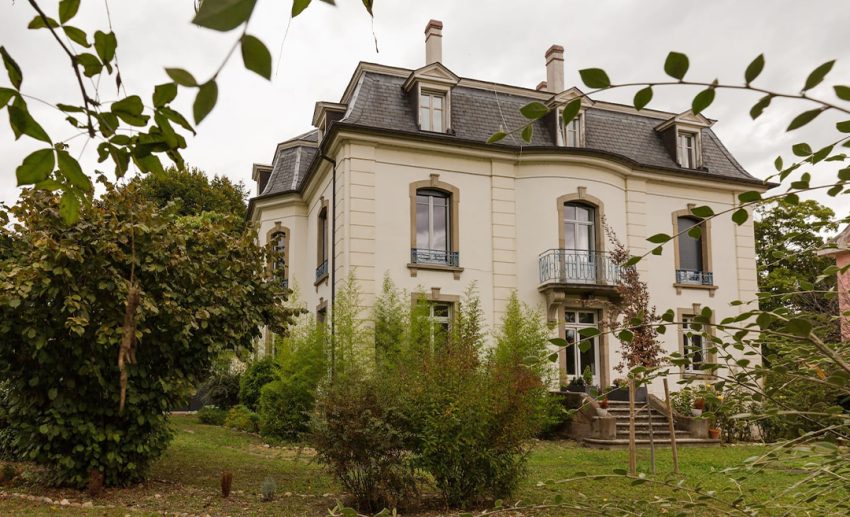 If you're a wannabe wizard travelling through eastern France, be sure to stop by this stunning location in Colmar. When you're not out adventuring, you can have a look around the house's four-poster beds, mediaeval lights, magical wands, and pumpkins.